Michelle Obama helped get the world into shape, eat healthier and made sure veterans and their families got what they needed.
More recently, she delivered speeches so sensational they even challenged those by one of her generation's best speakers, her husband.
As she prepares to leave the White House, the first lady reflects on her legacy in a Vogue magazine cover story that features stunning new photos illustrating why Obama also will be remembered as a fashion icon.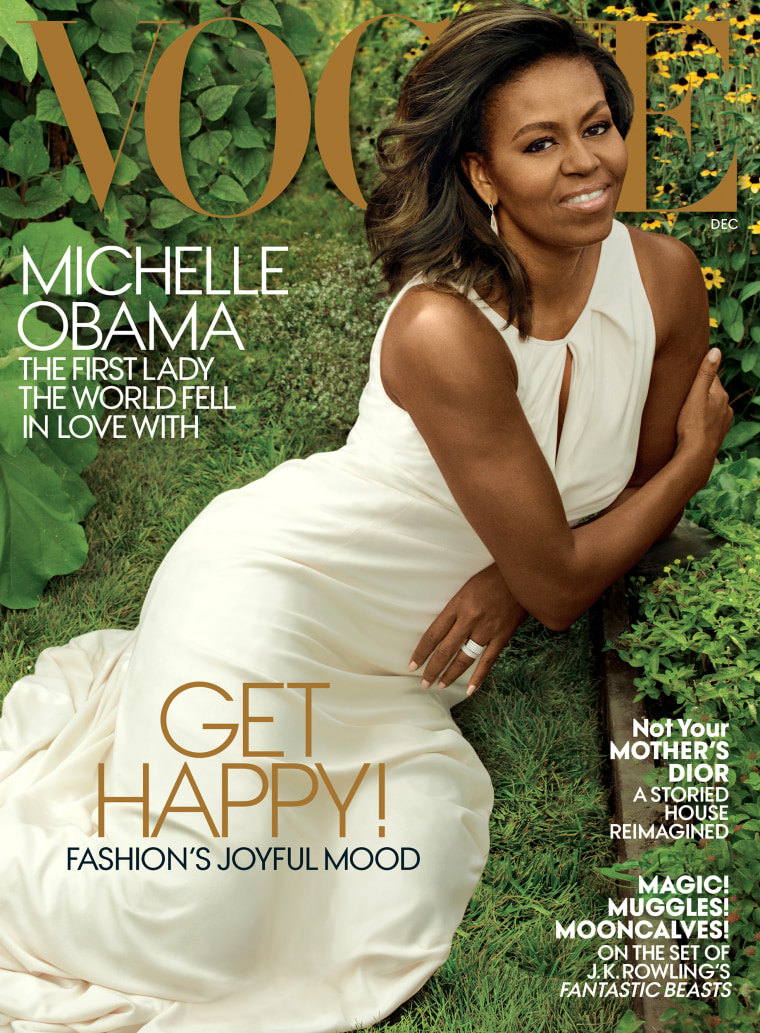 "I could have spent eight years doing anything, and at some level, it would have been fine," Obama said in the piece, which follows the first lady in the months leading up to Election Day.
"I could have focused on flowers. I could have focused on décor. I could have focused on entertainment. Because any first lady, rightfully, gets to define her role. There's no legislative authority; you're not elected. And that's a wonderful gift of freedom."
Obama appears on the magazine, her third time gracing Vogue's cover, in an elegant white Carolina Herrera gown. Inside, she appears in an Atelier Versace dress and a variety of other glamorous shots taken by Annie Liebovitz.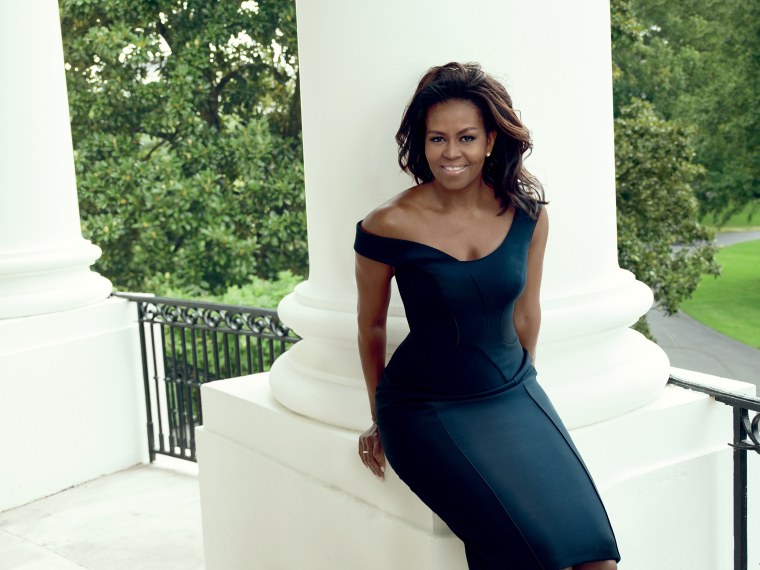 The magazine points out that many of Obama's earliest critics described the first lady as detached and "angry," but her husband perfectly sums up how his wife managed to win over detractors by putting her "own unique stamp" on her position.
"That's because who you see is who she is — the brilliant, funny, generous woman who, for whatever reason, agreed to marry me," he told the magazine. "I think people gravitate to her because they see themselves in her — a dedicated mom, a good friend, and someone who's not afraid to poke a little fun at herself from time to time."
RELATED: Michelle Obama has some words of advice for her successor
The article appeared online a day after Michelle Obama met for the first time with her successor, Melania Trump, over tea in the White House. But at the time the article was written, it wasn't sure who would be filling her shoes come Jan. 20.
Obama demurred when asked about her plans after that date.
"I will take the same approach leaving as I did coming in," she said. "I won't know until I'm there. I've never been the former first lady of the United States before."
But she is certain she will continue to be engaged in public service.
RELATED: Michelle Obama, George W. Bush share a moment at new Smithsonian museum opening
"The minute I left my corporate law firm to work for the city, I never looked back. I've always felt very alive using my gifts and talents to help other people," she said. "I sleep better at night. I'm happier. So we'll look back at the issues that I've been working on.
"The question is: How do I engage in those issues from a new platform? I can't say right now, because we can't spend that much time really doing the hard work of vetting offers or ideas or options because we're still closing things out here."