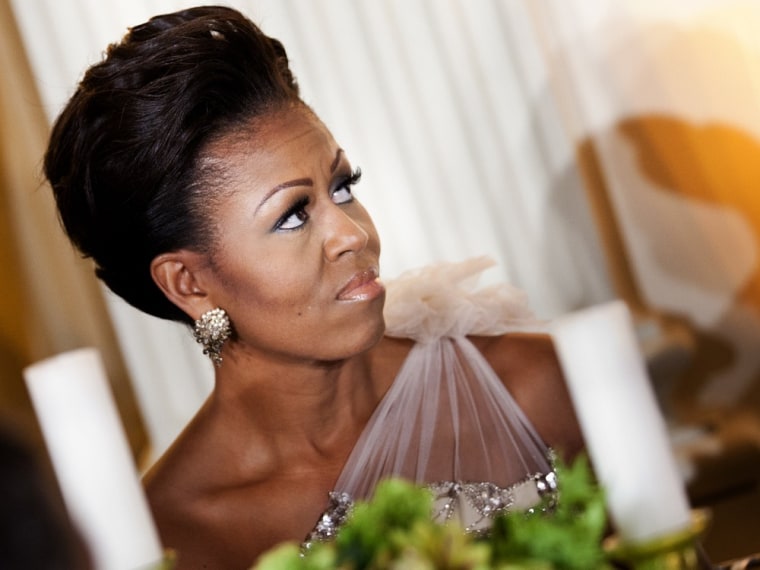 Updated at 4:10 p.m. EST, 2/28/12: Michelle Obama's dress was by designer Naeem Khan, according to Mrs-O.com. 
Original post: Leave it to the first lady to upstage Oscar's red carpet.
Thanks to a beaded, sequin gown, Michelle Obama brought some glamour to the 2012 Governors Dinner on Feb. 26 in Washington. Sure, that's likely not as glitzy as the Academy Awards, but there was champagne! (That's half the battle.)
No word yet on which designer Michelle was wearing, but Styleite thinks it might be Duchess Kate favorite Jenny Packham.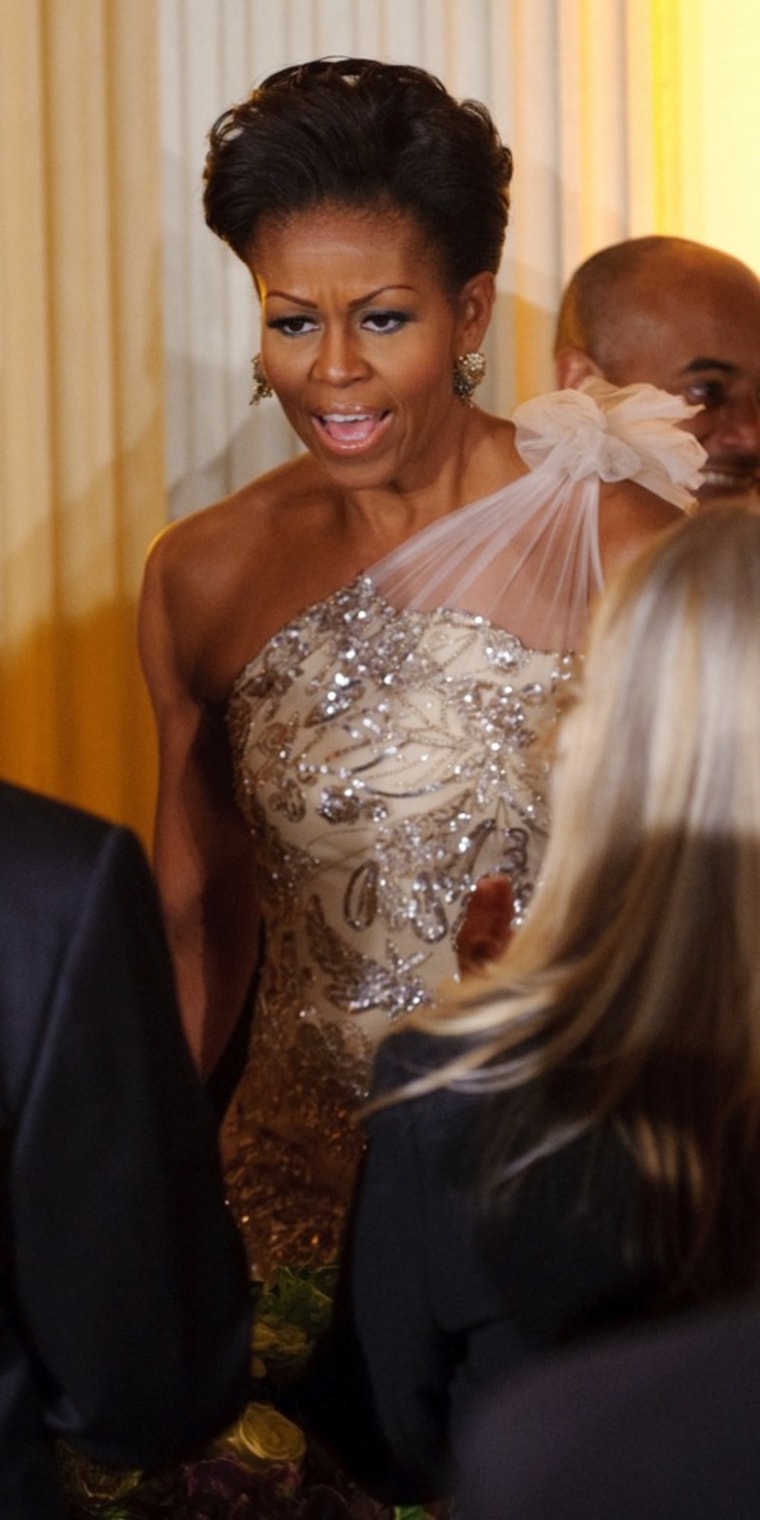 More: Standout gowns from Oscar after-parties
Michelle Obama recycles her J.Crew favorites