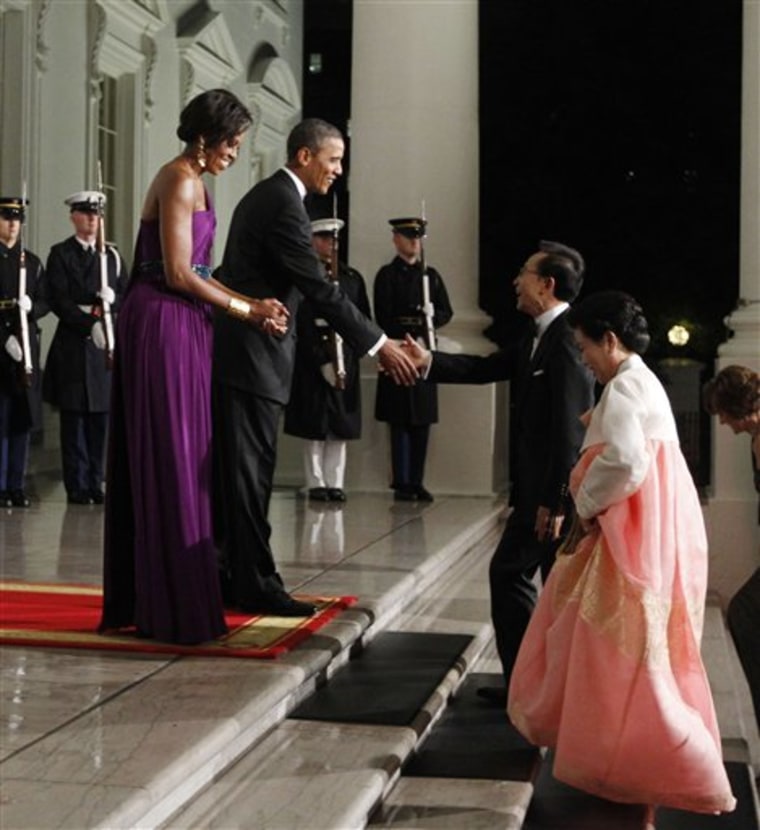 Every time Michelle Obama steps out for a big event, the i.d. of her dress designer is hotly anticipated.
For the fifth-ever state dinner of the administration, Michelle Obama welcomed South Korean President Lee muyng-bak and first lady Kim Yoon-ok wearing a gown by New York-based designer Doo-Ri Chung, who designs a label called Doo.Ri.
Known for the elegant drape of her dreamy designs, Chung has been slowly but surely making her mark on the New York City fashion community. 
With this gown -- purple, and one-shouldered and belted -- her star is sure to rise. The first lady of South Korea wore a traditional pink-and-white hanbok on the rainy evening in D.C.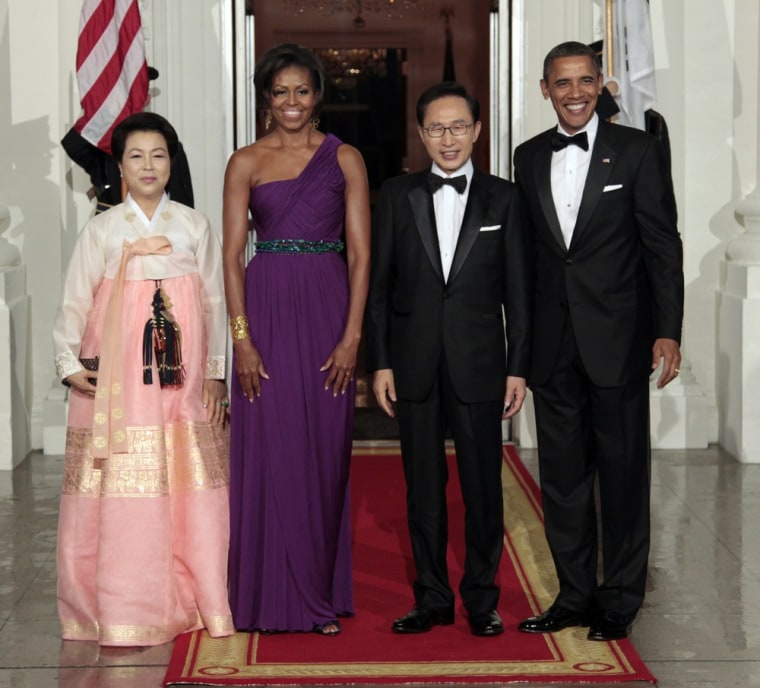 Chung, who has won several awards for her fashion prowess, began designing her own line from the basement of her parents' dry-cleaning business. She grew up in New Jersey.
In 2009, Mrs. Obama wore a dress by an Indian-American, Naeem Khan, for the dinner held at the White House honoring the Indian prime minister. In January, she chose a design by Brit label Alexander McQueen for a dinner in honor of the Chinese president, creating something of a hubbub in the fashion community for not picking a gown by an American.  
Read more:
Dig into the White House state dinner menu
Michelle Obama's effortless style
First-lady favorite Jason Wu announces Target collection