The Met Gala is touted as one of the most glamorous nights in fashion, but for those of us covering the stories and styles, it's less glitz and a lot more grit. Here's what really happens when the stars align for one of the most exclusive events in New York City.
Reporting for New York LIVE and The LV Guide, I was thrilled to be on the front lines. Here's what happened behind the scenes of the red carpet.
RELATED: See the Met Gala's best dressed — and vote for your favorite look!
April 21 — I picked out this gorgeous gown by Pamella Roland a few weeks ago to wear to the Met Gala. I loved the combination of the liquid organza with the beadwork and felt like the overall styling of the dress fit in beautifully with the Manus x Machina theme. After two quick fittings, it was perfect for tonight's affair!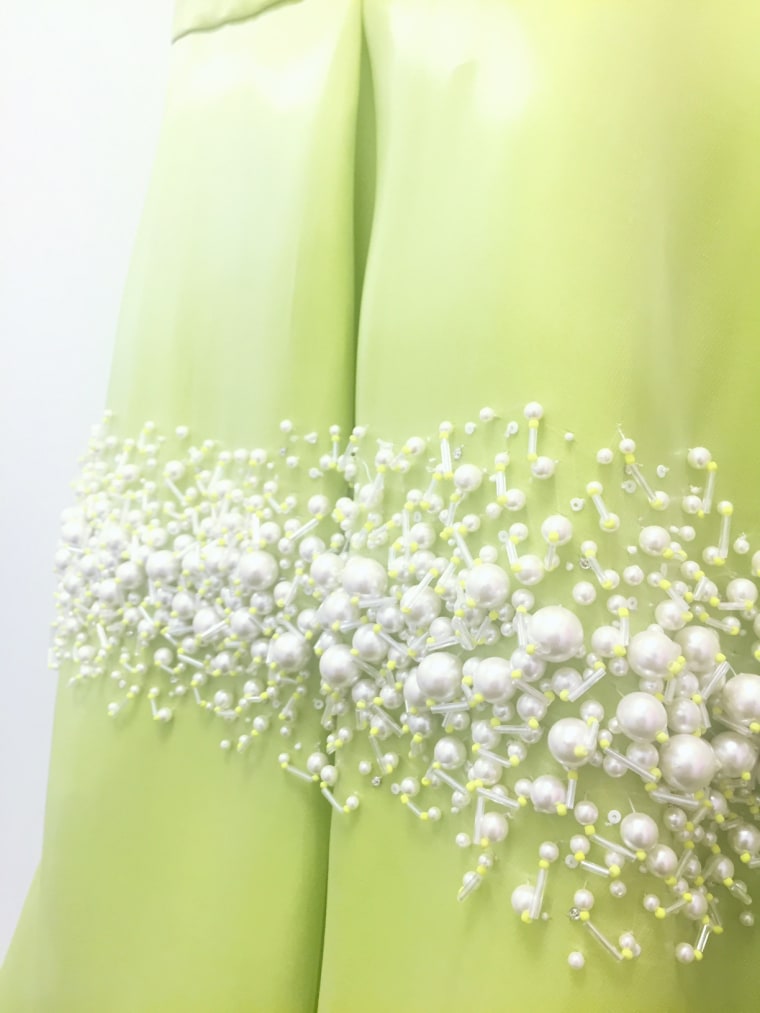 11:53 am (in Cleveland) — Waiting for my flight to New York to take off ... I spent the morning riding Valravn: the newest dive coaster at Cedar Point Amusement Park. Check out my story here!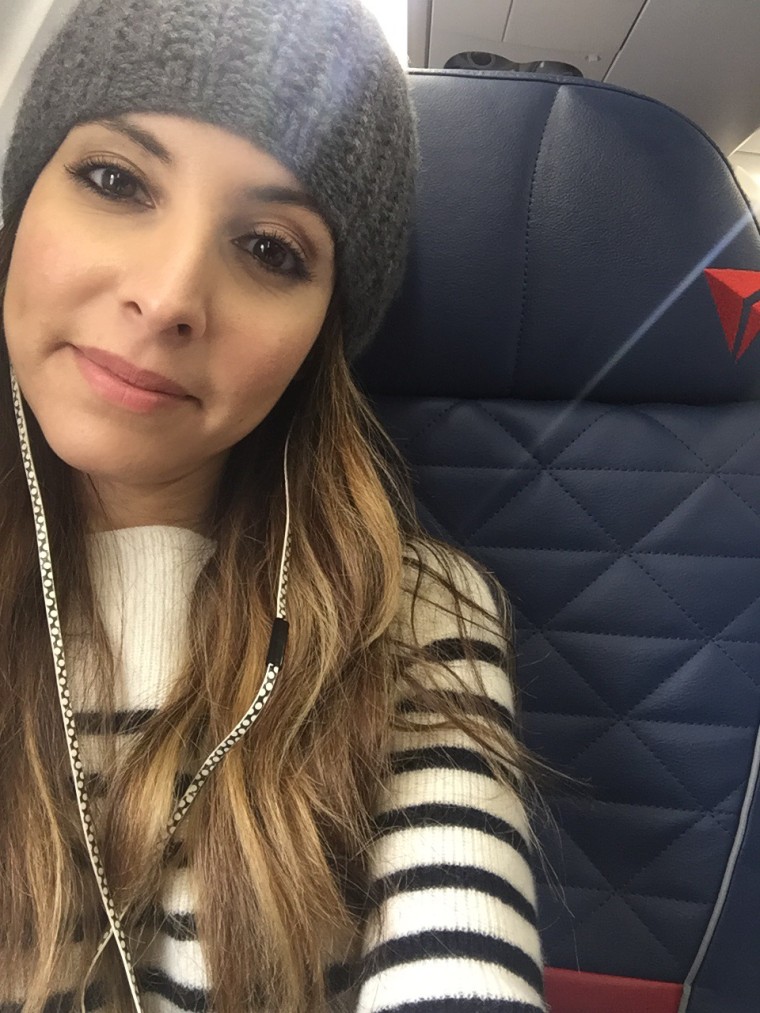 2:30 – 4:15 pm — I have the best glam squad in town! Danielle Terry is my makeup artist from "The Meredith Vieira Show" and always elevates my red-carpet game!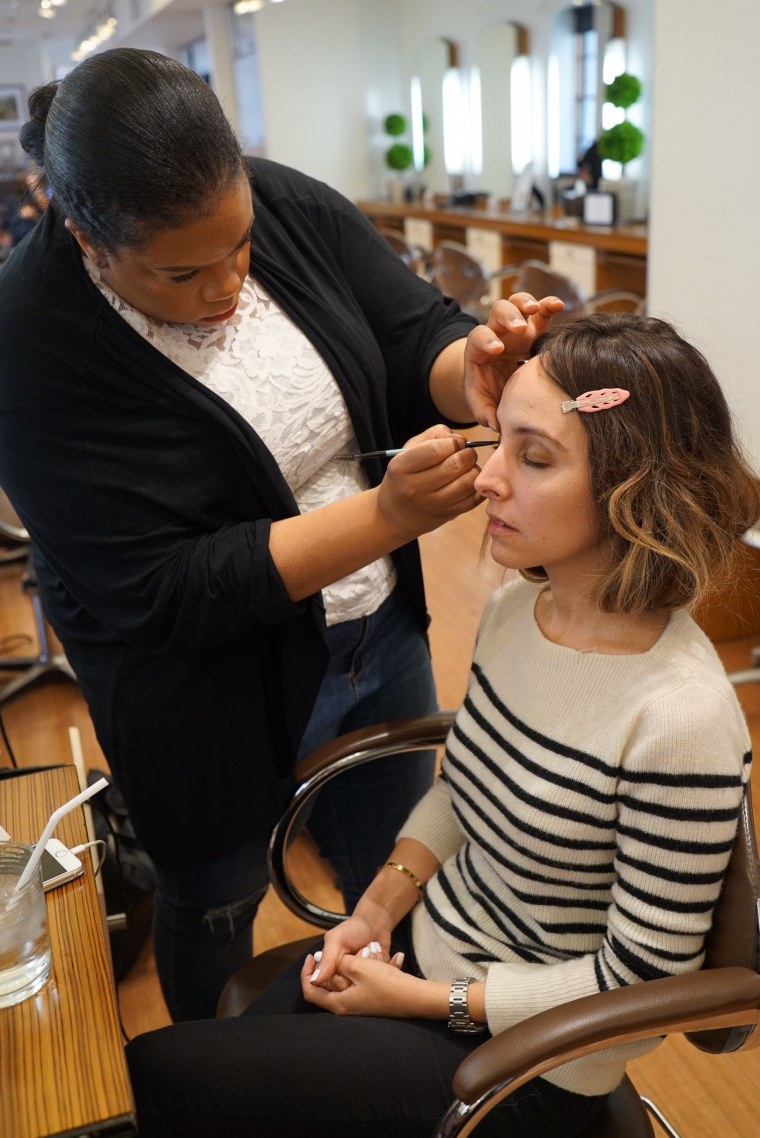 This is only about half of her kit ... it takes a LOT of makeup to get ready for this kind of event.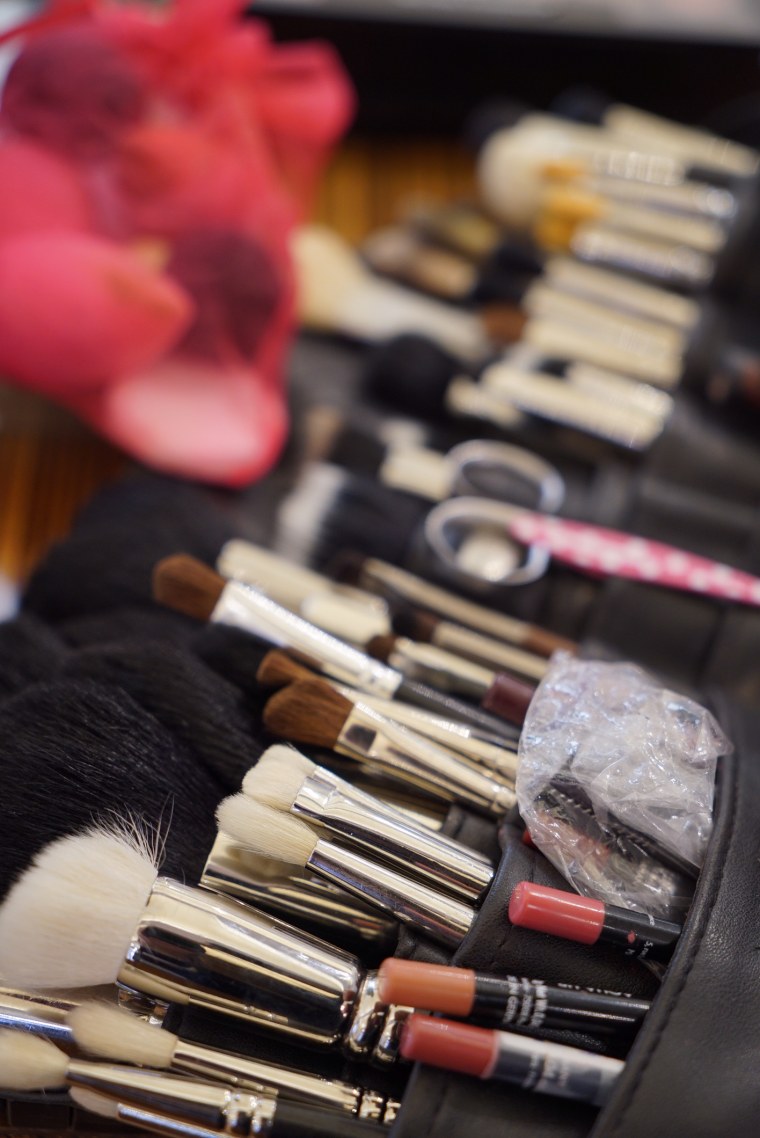 I wanted something really different for tonight's event so I asked my long-time hairstylist Mika Rummo at Salon AKS to give me a faux bob. I'm kind of into the short hair!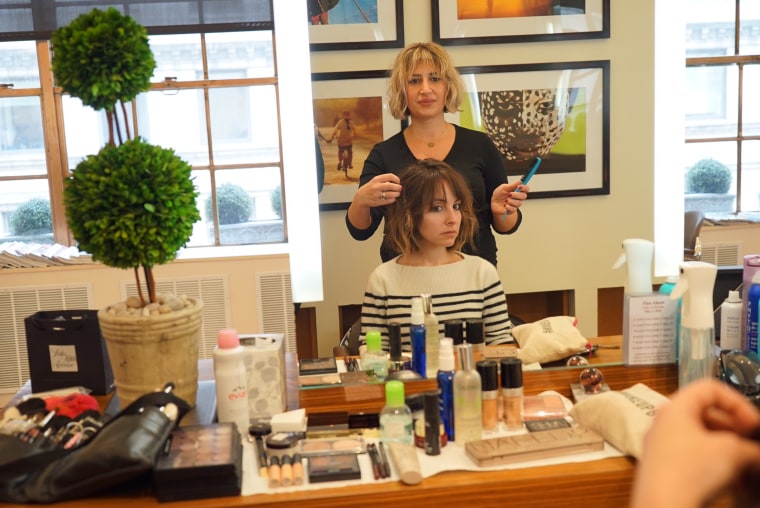 5:15 pm — The classic red carpet of the infamous Met Gala steps got a little makeover. I love the print! I'm sure Anna Wintour had something to do with this.
Notice how quiet and serene (and empty) it looks ... this is what I like to call the calm before the storm.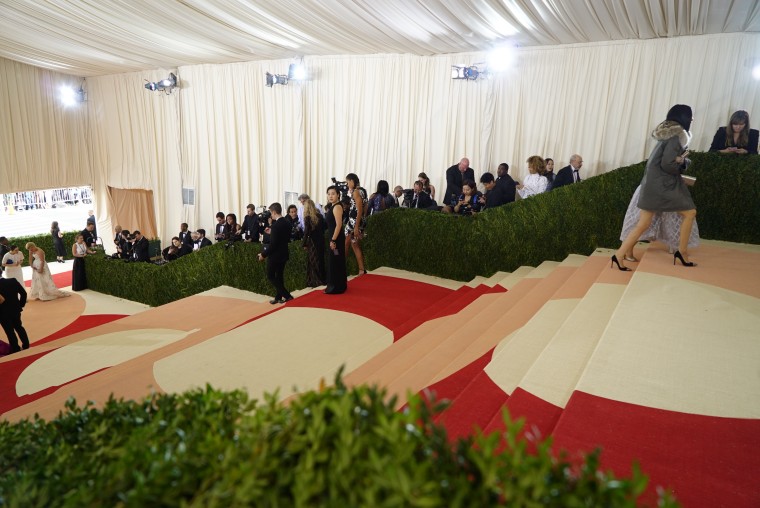 5:37 pm — I sneak away from my New York LIVE reporting duties to grab a quick photo on the red carpet before we officially start. I'm in love with this Pamella Roland dress. Too bad I have to return it first thing tomorrow morning. That's one of the biggest misconceptions about the gowns you see on the red carpet: nine times out of ten they have to be returned!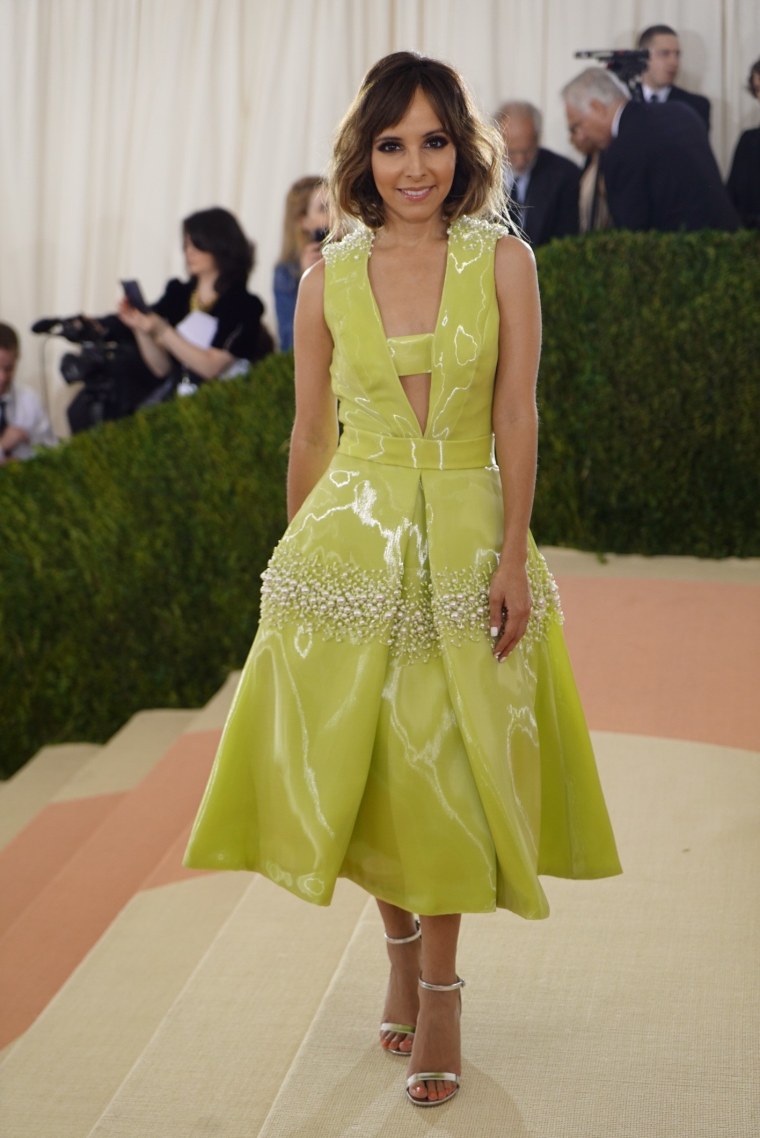 But a quick "Luxe for Less" shoutout — my shoes are less than $50 from Lulus.com!
5:52 pm — Vogue editor Anna Wintour is always the first to arrive. She's punctual and impeccably dressed. She doesn't usually stop for too many interviews but I was lucky enough to catch a great Snapchat of her talking to The New York Times.
RELATED: Anna Wintour visits TODAY to talk Taylor Swift's new look, Met Gala film
6:24 pm — Covering the red carpet is one of the most exhilarating and exhausting things I do as a correspondent ... especially in today's social media age. You have to make sure you get all your interviews and capture spontaneous moments that are shareable via Instagram and Snapchat. My setup is a Go-Pro, a Sony A7 and, of course, my iPhone!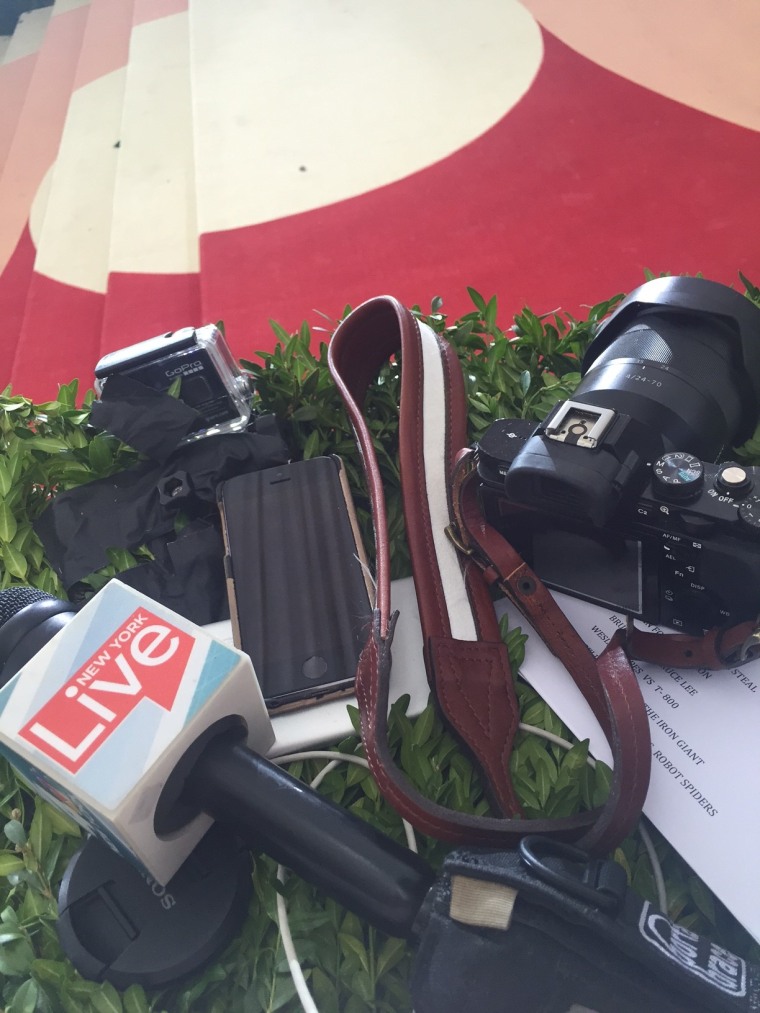 6:42 pm — Taylor Swift arrives! She told Vogue.com she was going to try something "robot-chic" and I think she nailed it in this Louis Vuitton number.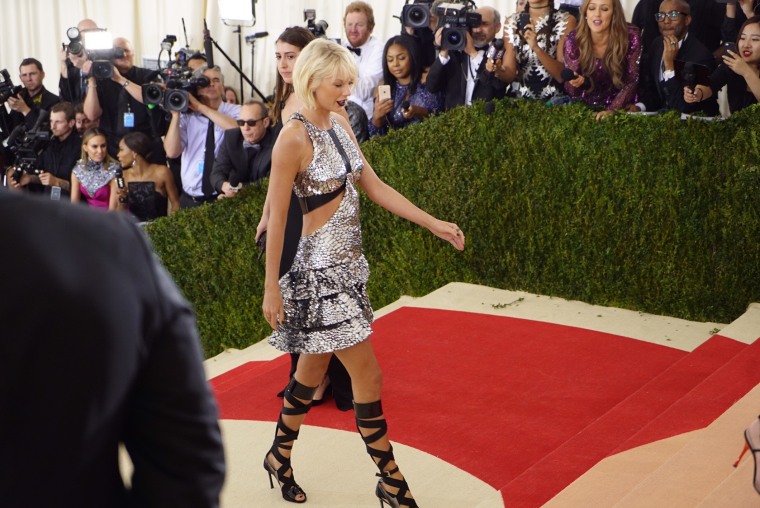 I like it even better from the back!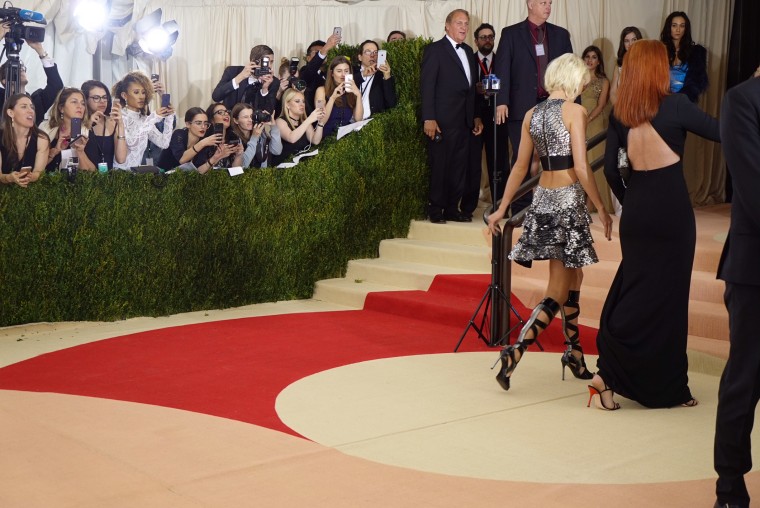 7:04 pm — Can you guess who this is? Hint: This singer was born in Kosovo and Vera Wang was her date.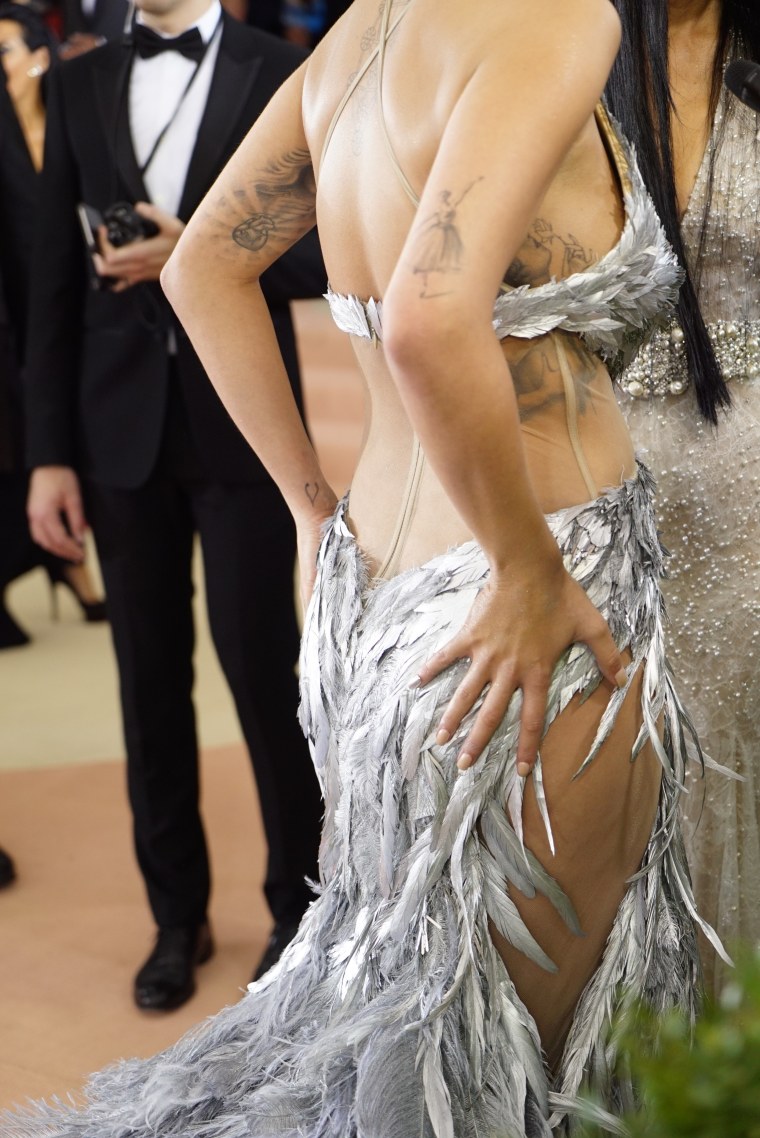 (Answer: Rita Ora)
7:27 pm — The Kardashian–Jenners create a massive bottleneck on the steps ... and speaking of steps, Kylie Jenner needs help from both her publicist and bodyguard to navigate the red carpet!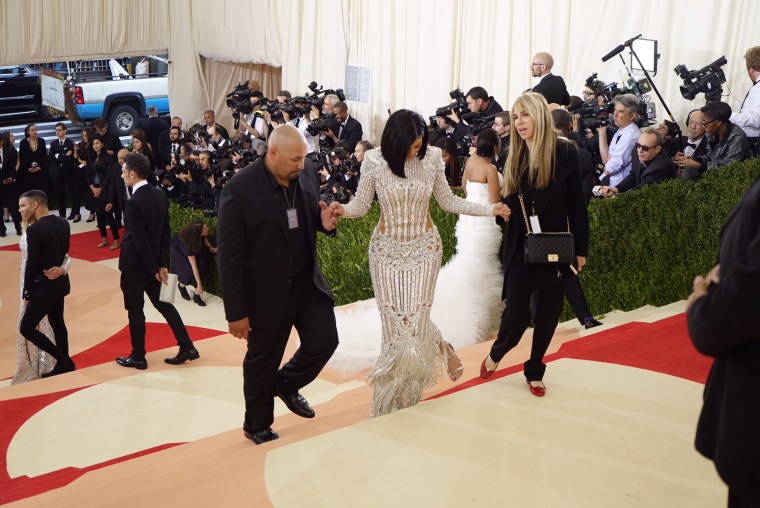 7:30 pm — Yes, Kendall Jenner is more beautiful in person than she is in photos. She's not only stunning, but so sweet as well. She was so gracious and excited to speak with reporters! Major girl crush!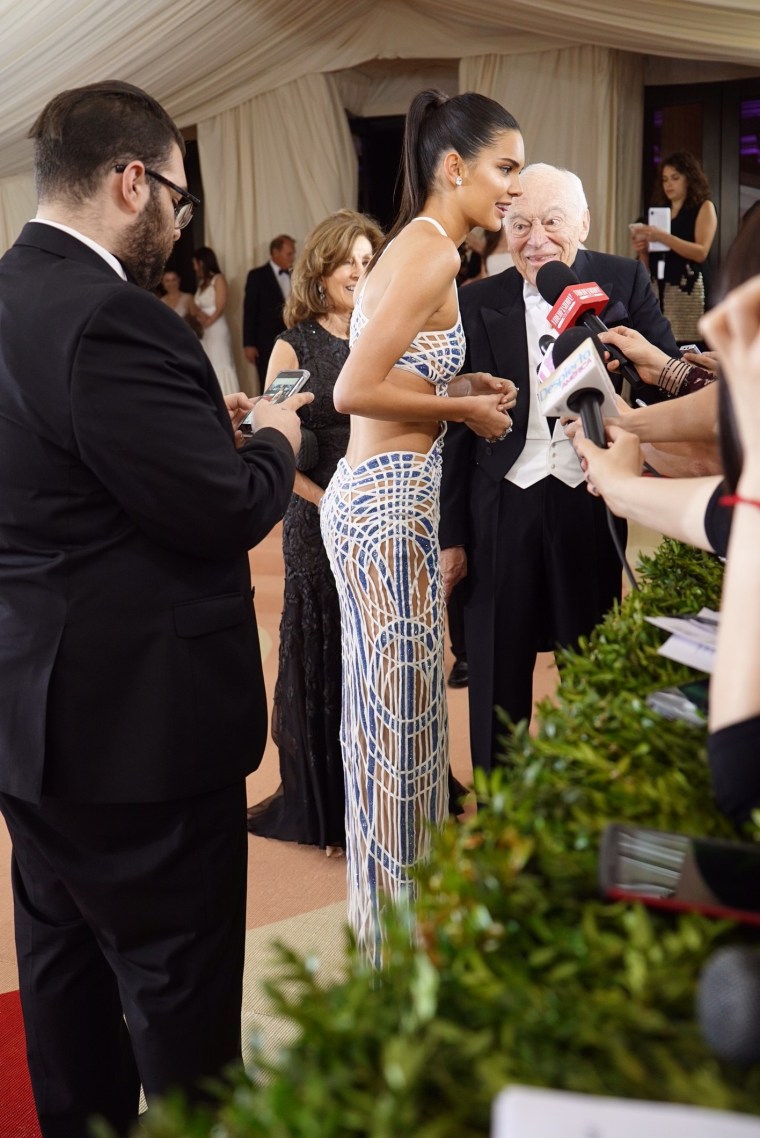 7:53 pm — Quite possibly my favorite moment of the night: Lady Gaga and Kate Hudson in a fashion face-off.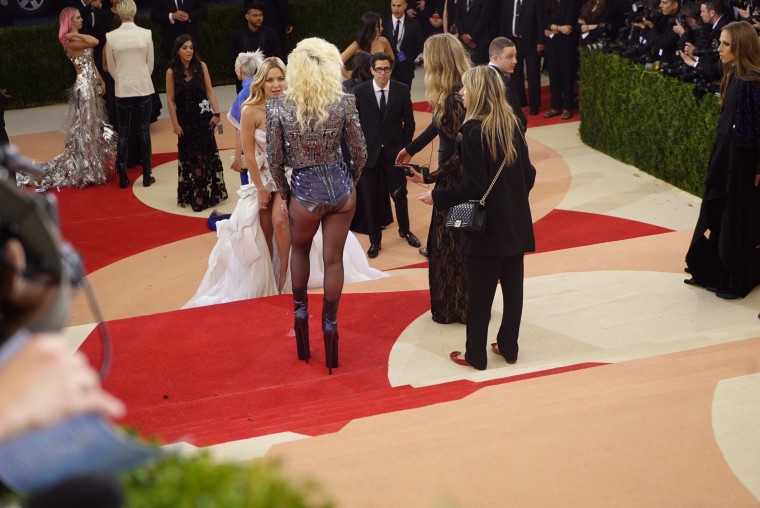 7:54 pm — They decided both outfits were fierce and thrilled photographers by posing together for photos!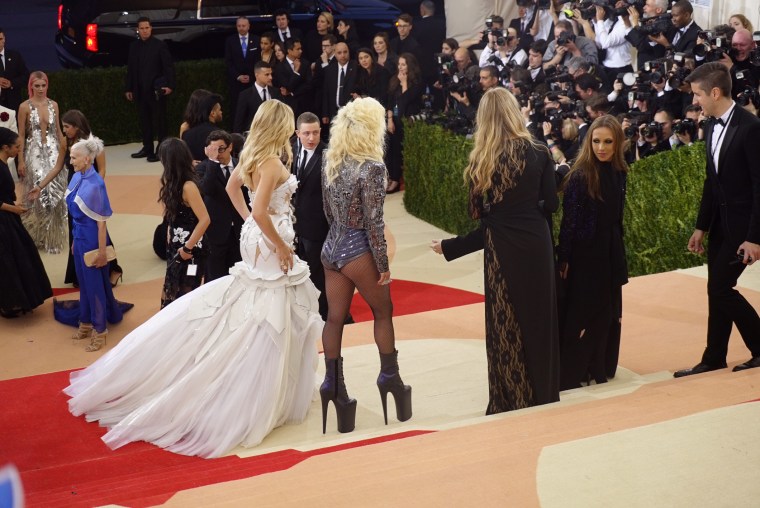 7:55 pm — Those steps again! Luckily, Hudson can make going up steps in the most awkward manner look beautiful.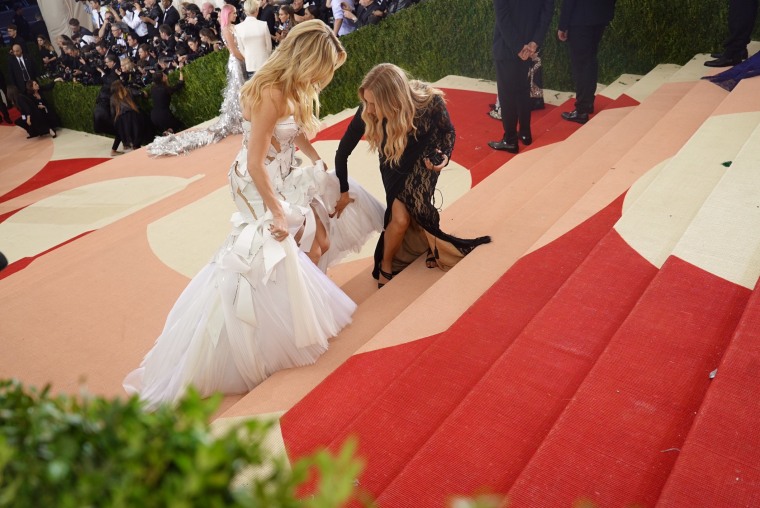 8:23 pm — If you're looking for a major statement on the red carpet you can always count on Madonna.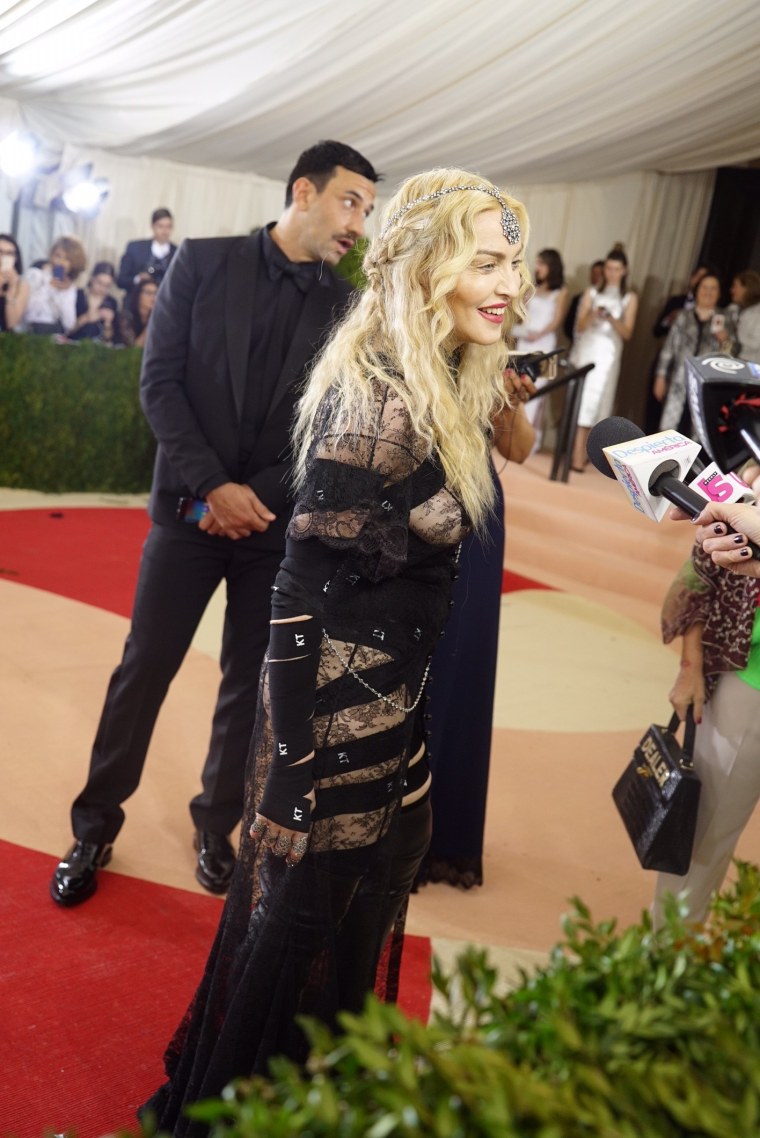 8:25 pm — Kim and Kanye arrive hand-in-hand in coordinating Balmain outfits. Bedazzled dress for her and bedazzled denim jacket and jeans for him. I wonder what Anna Wintour thinks of his denim on denim?
8:31 pm — Stop the presses. Kanye smiled!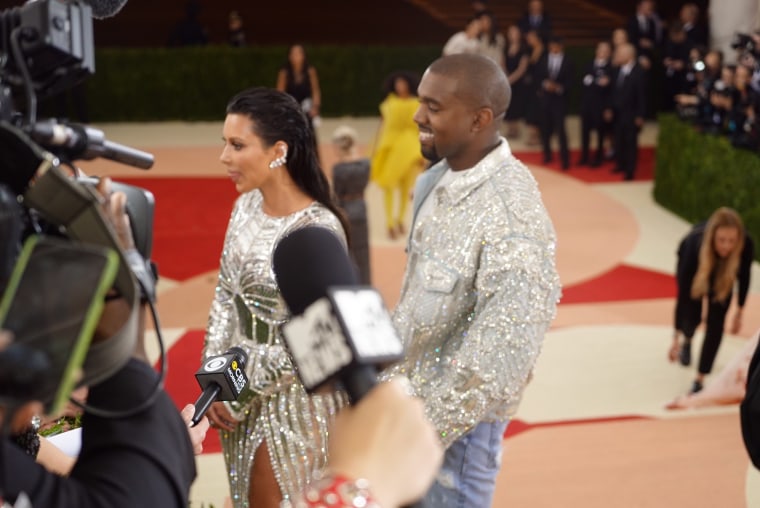 8:36 pm — Beyonce has kept the press corps waiting for hours in years past, but this year she delighted us by being perfectly punctual in Givenchy.
8:38 pm — Beyonce has left the carpet. Sad emoji.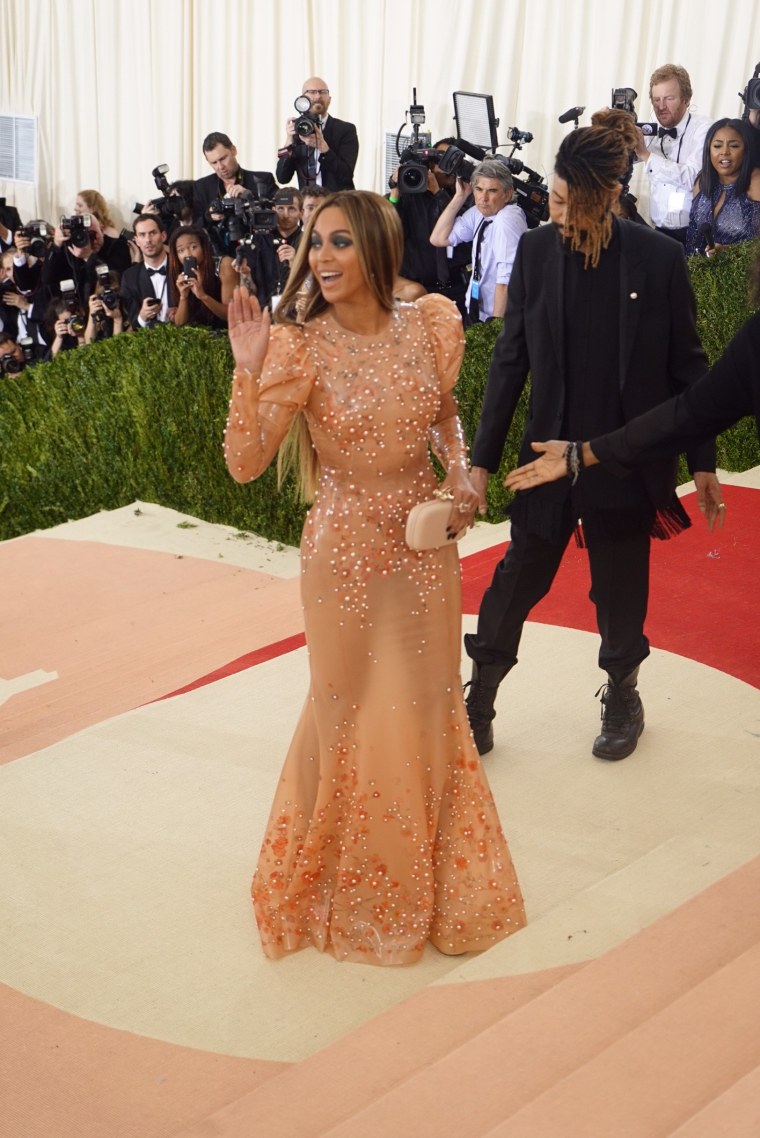 8:51 pm — Time to take a few photos with my fellow reporters before they kick us off the red carpet. How cute is Elaine Welteroth from Teen Vogue!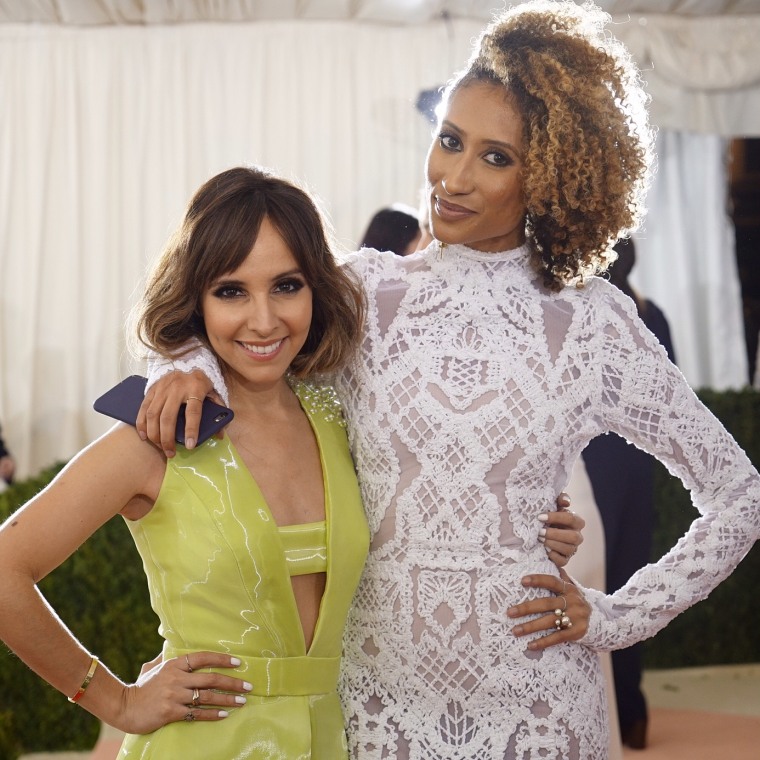 RELATED: A Teen Vogue editor shares her favorite secret shopping site (with great deals!)
8:59 pm — All I can think about is going home, ordering a pizza and taking my shoes off.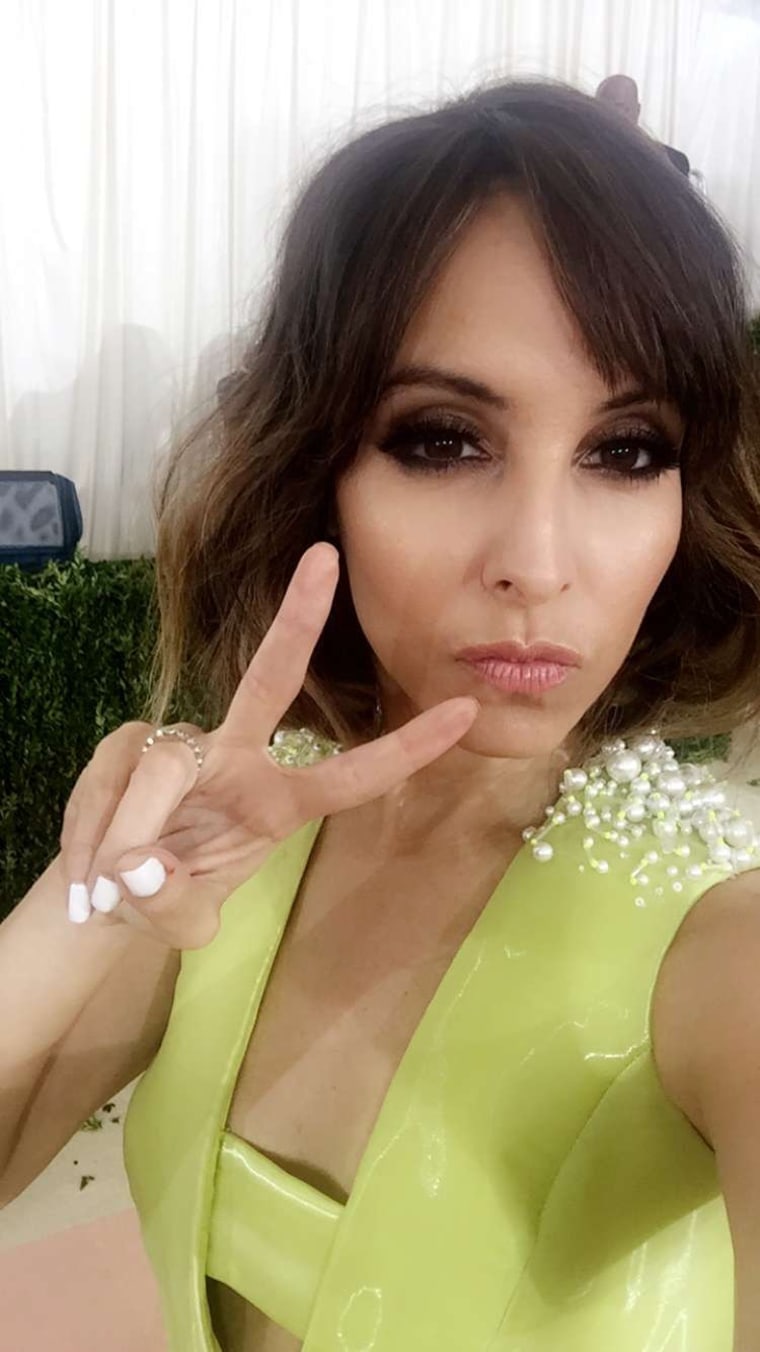 9:00 pm — Thankfully, the carpet is now closed!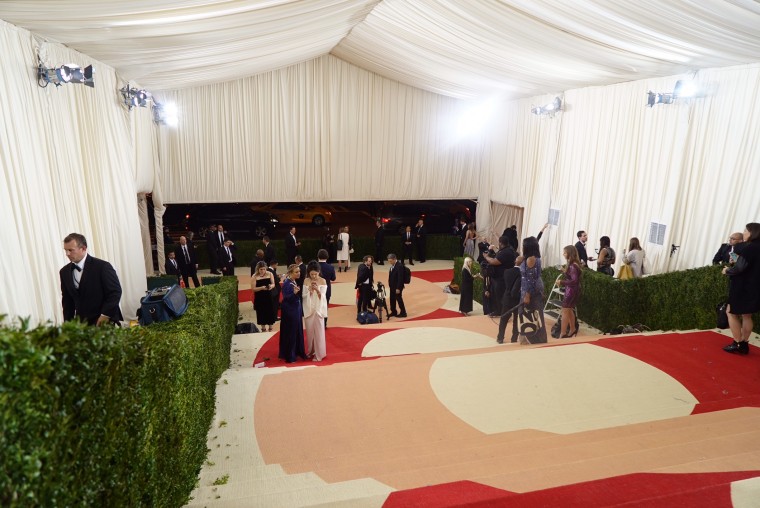 12:05 am — Before jumping into bed, my publicist sends me this. Thanks, Buzzfeed!