The 90th annual Academy Awards, which aired Sunday night, may be officially over, but we have one more prize to hand out: best recreation of the fairy godmother from "Shrek 2"!
There is only one nominee, and only one winner: Meryl Streep!
The beloved 68-year-old actress (who has three Oscars and was nominated for another on Sunday) was one of the most spotlighted members of the awards, called out repeatedly from the stage and willing to hug it out after losing the best actress prize to Frances McDormand.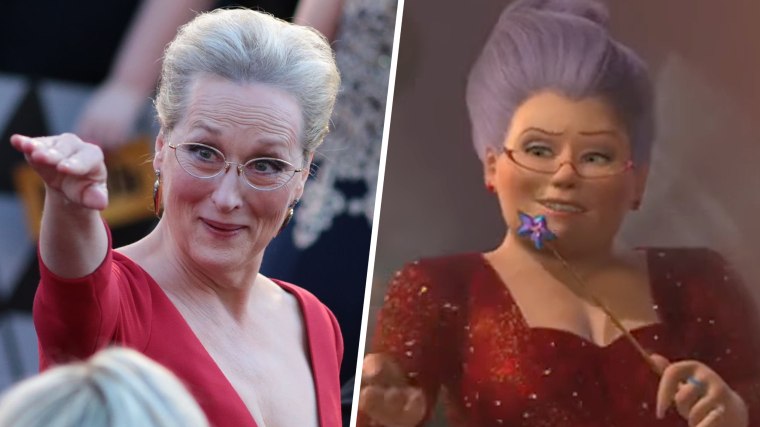 But her fans noticed that her outfit at the awards called to mind the wicked fairy godmother from the 2004 "Shrek" sequel, after she's taken the stage and transformed her outfit into a slinky red number before singing "Holding Out For a Hero."
One fan went so far as to make a little casting suggestion:
We're sure Streep's sartorial choice was entirely coincidental, but let's face it — we'd totally go see that movie and cheer her on!
Because whatever she's wearing and whatever she's doing, America's greatest living actress is total magic.
Follow Randee Dawn on Twitter.