The Golden Globes red carpet was a sea of black dresses and Time's Up pins, worn to show support for the victims of sexual harassment in Hollywood and beyond.
A few men also wore a symbolic accessory you might not have noticed: a vintage pearl hat pin tucked in their lapel.
Tom Hanks wore one along with his Time's Up badge.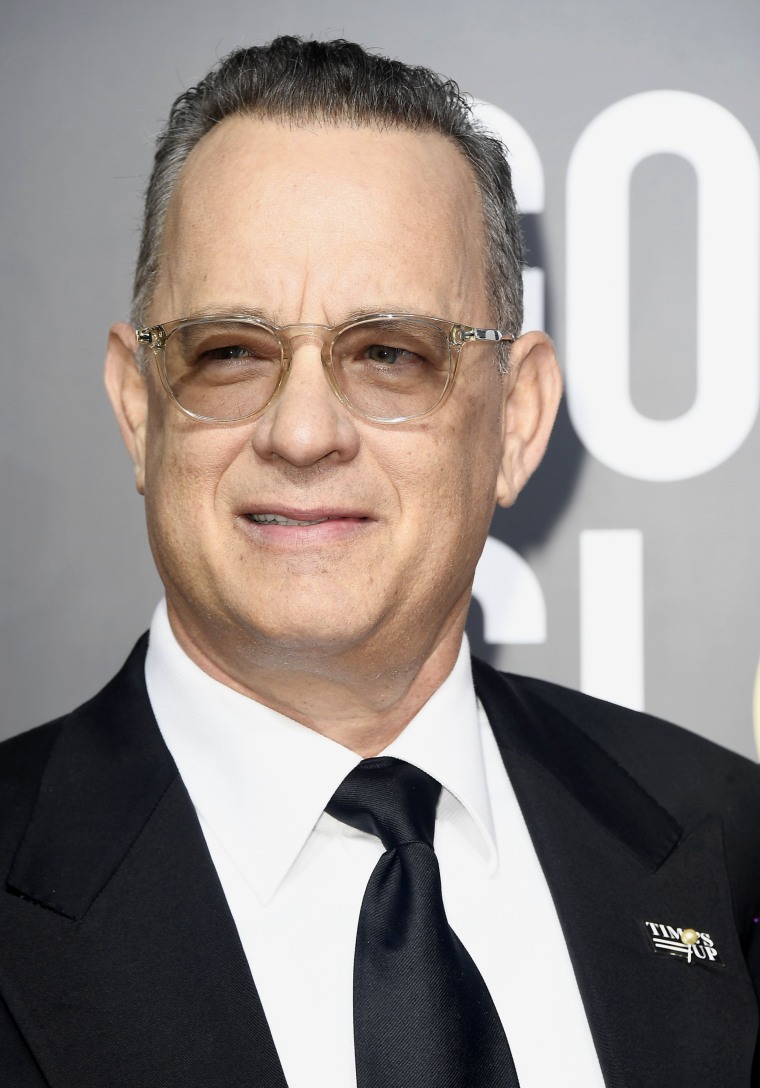 And more celebrities sported them at the SAG Awards two weeks later, including "This Is Us" star Sterling K. Brown.
It's all thanks to a new organization called Pinned By Pearls, which is urging men in the entertainment industry to wear them as a symbol of their support for projects starring and created by women.
Why pearl pins? They hearken back to the suffragette movement, when women fighting for the vote became known for their hat pins. Some women at the time even used the pointy accessories as defensive weapons, leading some U.S. cities to legally limit their length.
By wearing the pins, celebrities signify their commitment to this pledge:
"I am actively looking for projects directed, produced, written by and starring women, as well as other marginalized voices. I believe our industry culture will only heal when there are new, diverse voices in power. I wear this pin because I don't want to stand by; I want to stand up for change."
"We started Pinned By Pearls because we saw an opportunity for men in Hollywood to recognize their own industry influence and use it for positive change," the founders of Pinned By Pearls, Suzanne Zoe and Jennie Tucker, told TODAY Style in an email.
Tom Hanks and screenwriter and producer William Day Frank wore the pins at the Golden Globes, and by the time the SAG Awards rolled around, word had started to spread about the symbolic pearls.
"The Handmaid's Tale" star O-T Fagbenle wore one in his lapel.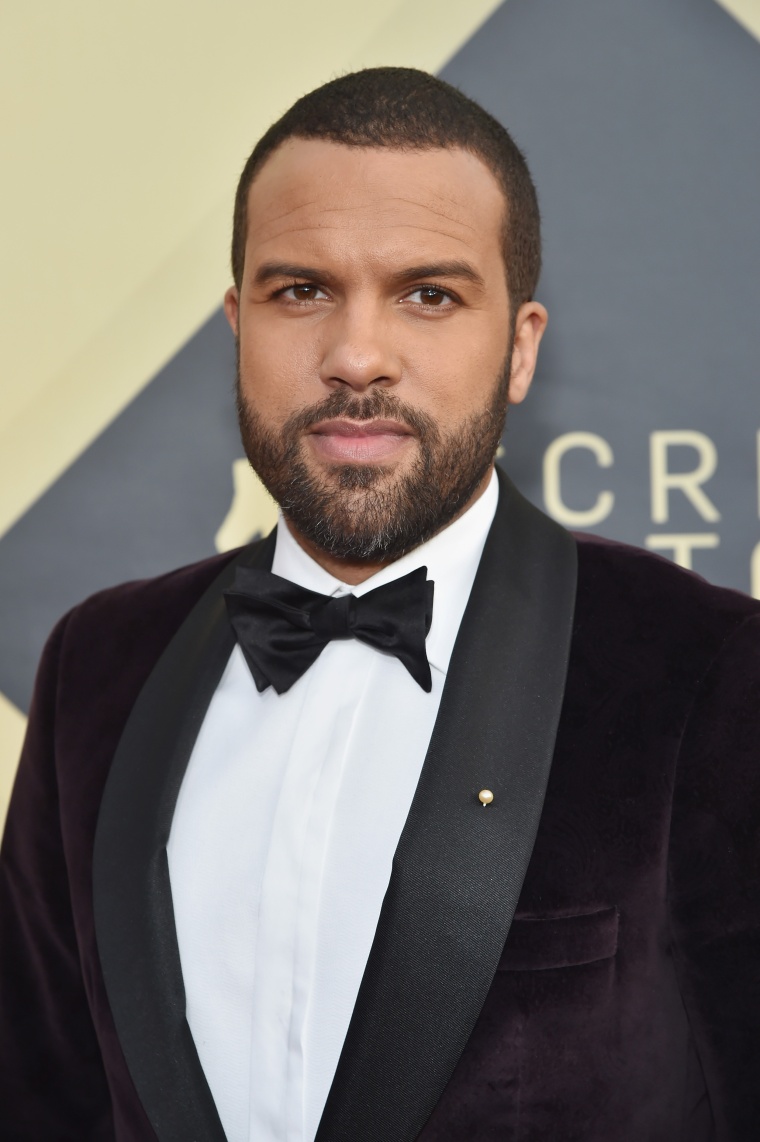 Richard Jenkins, who stars in the Oscar-nominated drama "The Shape of Water," also wore a pearl pin at the SAG Awards.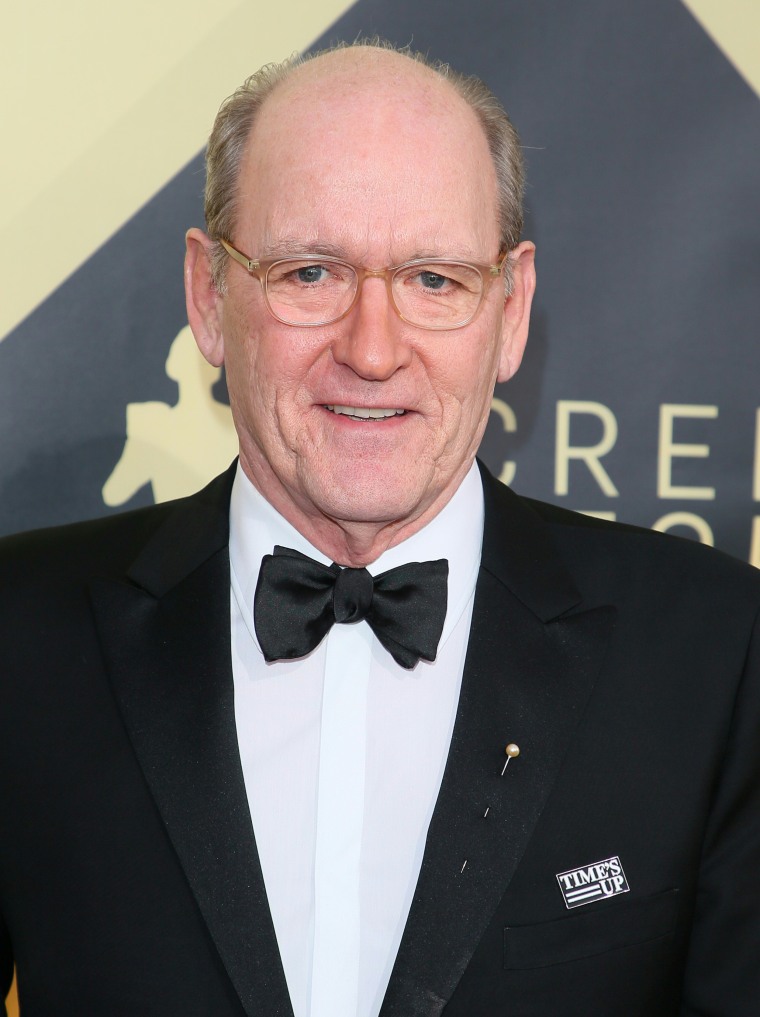 "Access Hollywood" correspondent Scott Evans wore one, too.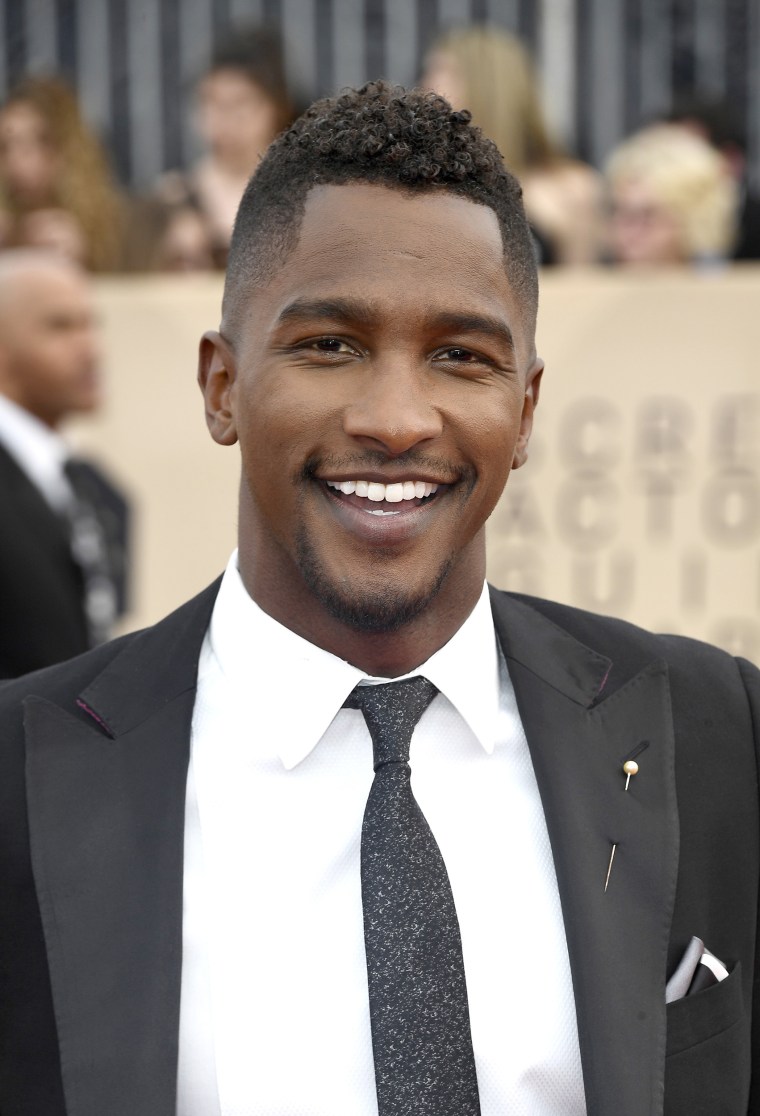 And actor Brian Tyree Henry was also spotted with a long hat pin tucked into his jacket.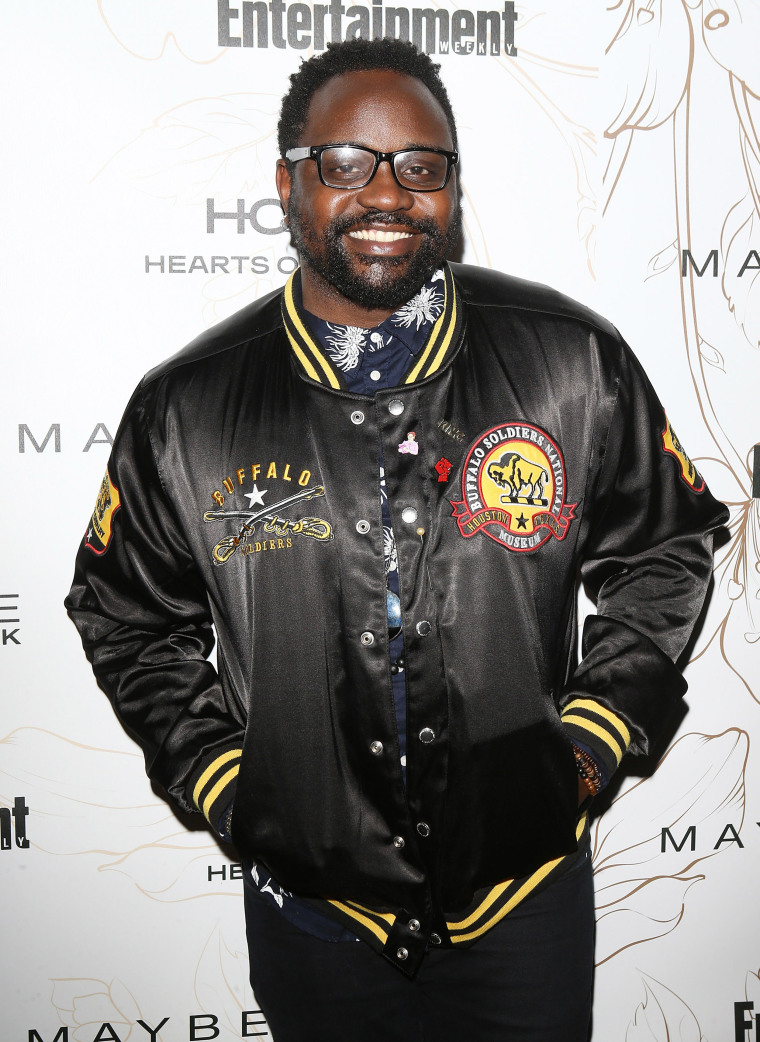 With just a little more than a month until the Academy Awards, Zoe and Tucker are busy spreading the word about Pinned By Pearls, in the hopes of seeing a lot more pins on the Oscars red carpet.
They would be happy to see both men and women wearing the symbolic accessories, but they especially want men to wear them as a sign of support for their female colleagues.
"It is vital that men listen as women speak out," they told TODAY Style. "However, as women, we believe change will only happen when men also engage with the issues through action. Representation — both in front of and behind the camera — will disrupt the long-standing power dynamic that has enabled pay inequality, sexual abuse, and marginalization."