Fashionistas eager to see what Melissa McCarthy's "all sizes" fashion line would reveal got a special peek Monday night at the premiere of her new movie, "Spy."
That's because the actress was wearing one of her own designs!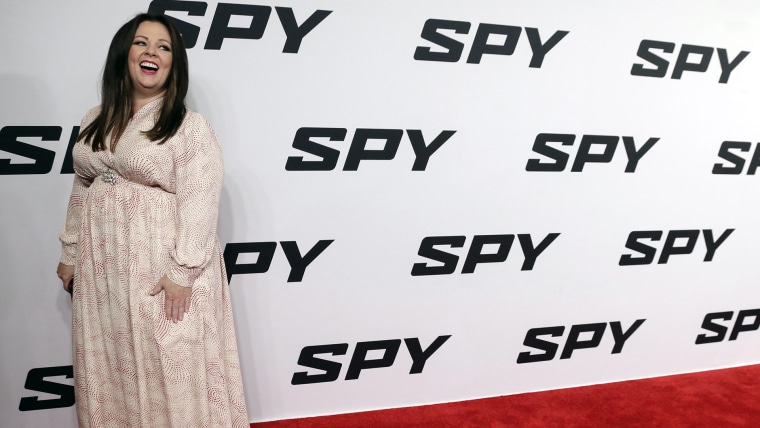 The floor-length, flowing dress, from her Melissa McCarthy Seven7 line, had an empire waist and a dreamy, shell-like pattern. Needless to say, the "Mike and Molly" star looked terrific.
"I just don't believe in a uniform," the 44-year-old actress told People magazine. "I think if people have it and they love it, great, but I think people get into a rut and I've always been someone who gets a kick out of dressing."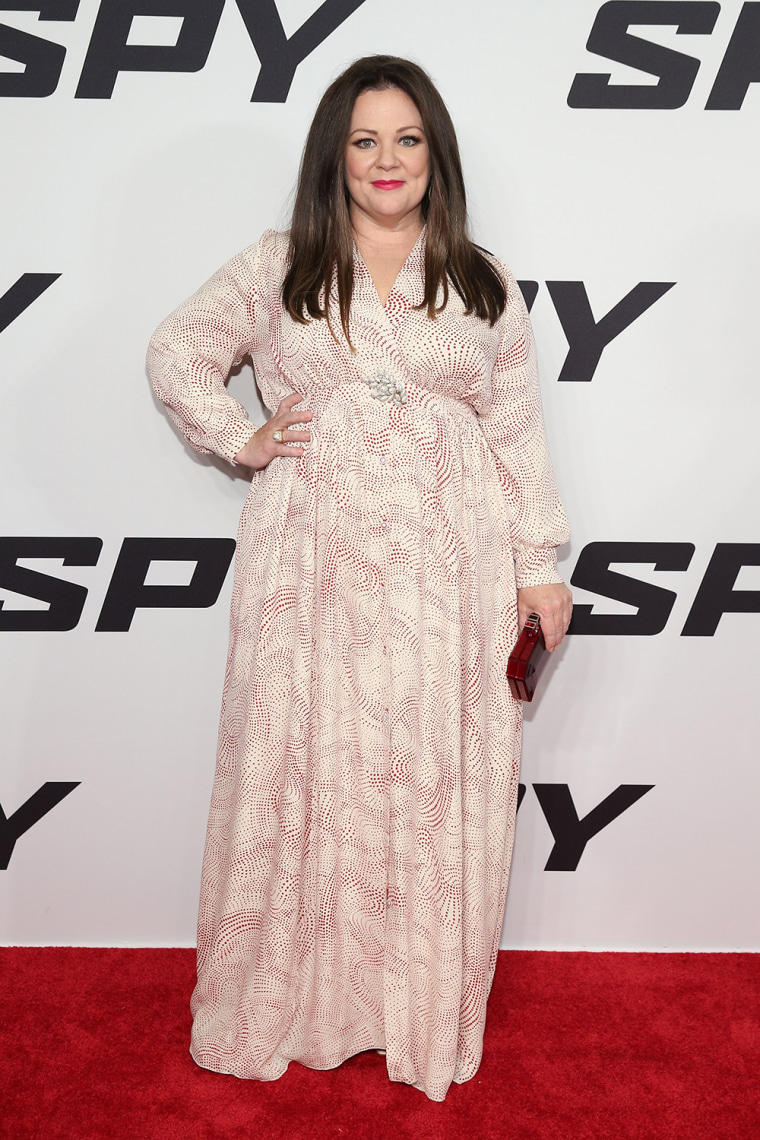 But for McCarthy, who's been outspoken about body-shaming issues and sharp with sexist critics, said it's not just about putting her brand on any old kind of clothing: it's about empowerment.
"I want women to get dressed every day and feel good about themselves," she said. "I don't care what it is, if it's dyeing your hair blue, if it's a sweater, whatever you want to do, if it makes you feel good and empowered, I stand behind it 100 percent. And if I can be a little tiny block on that wall, I'd be proud of that."
McCarthy's full fashion line is set to launch in August.
The actress also visited "The Tonight Show" Monday night to play a hilarious word-association game with Jimmy Fallon. Watch it below.