If you're a celeb, designers are aggressively bidding to outfit you for award shows.
Unless you're plus-size, it seems?
"Bridesmaids" star Melissa McCarthy, 43, revealed a sad fact about her 2012 Oscars appearance (at which she was nominated for Best Supporting Actress) — it took a few tries to get someone to dress her. In the July issue of Redbook, the comedian admitted she decided to pursue her very own clothing line after one too many designers passed on her:
"Two Oscars ago, I couldn't find anybody to do a dress for me. I asked five or six designers — very high-level ones who make lots of dresses for people — and they all said no."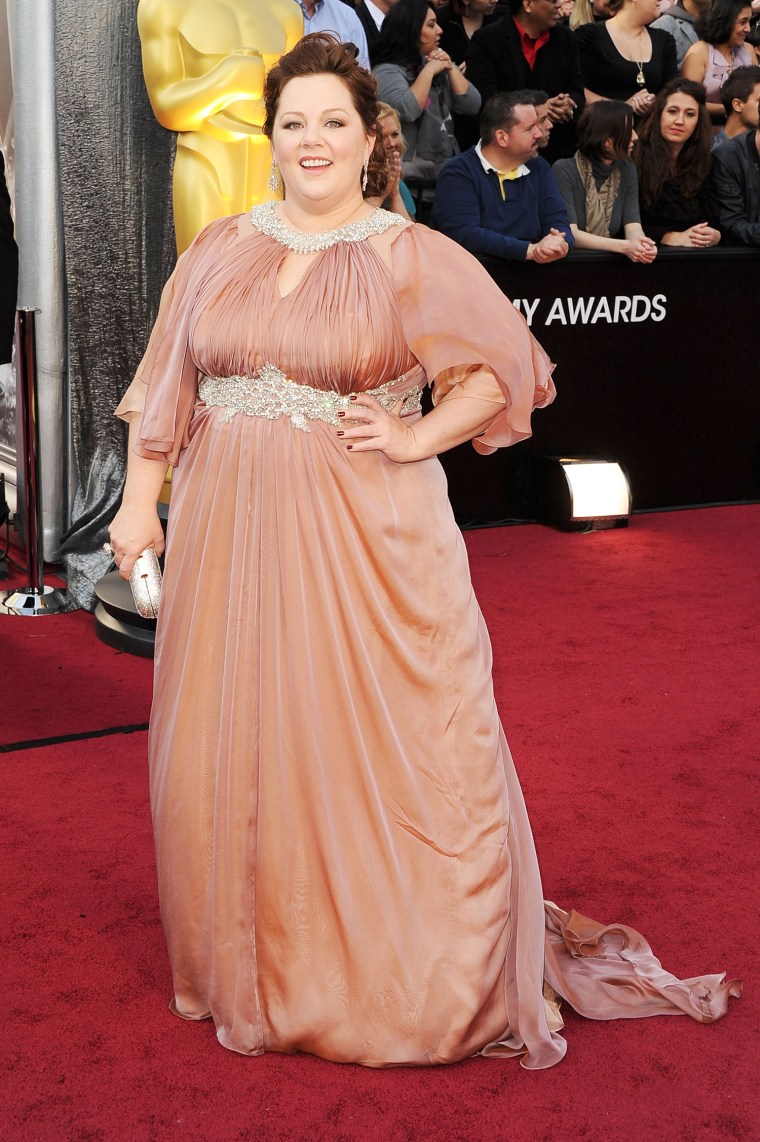 McCarthy also said she is generally "disappointed" when she goes shopping, and in 2011, claimed she couldn't find a dress to wear to the Emmys. She was so frustrated she ended up designing her own "wildly comfortable" gown with her red carpet collaborator, couture dressmaker Daniella Pearl.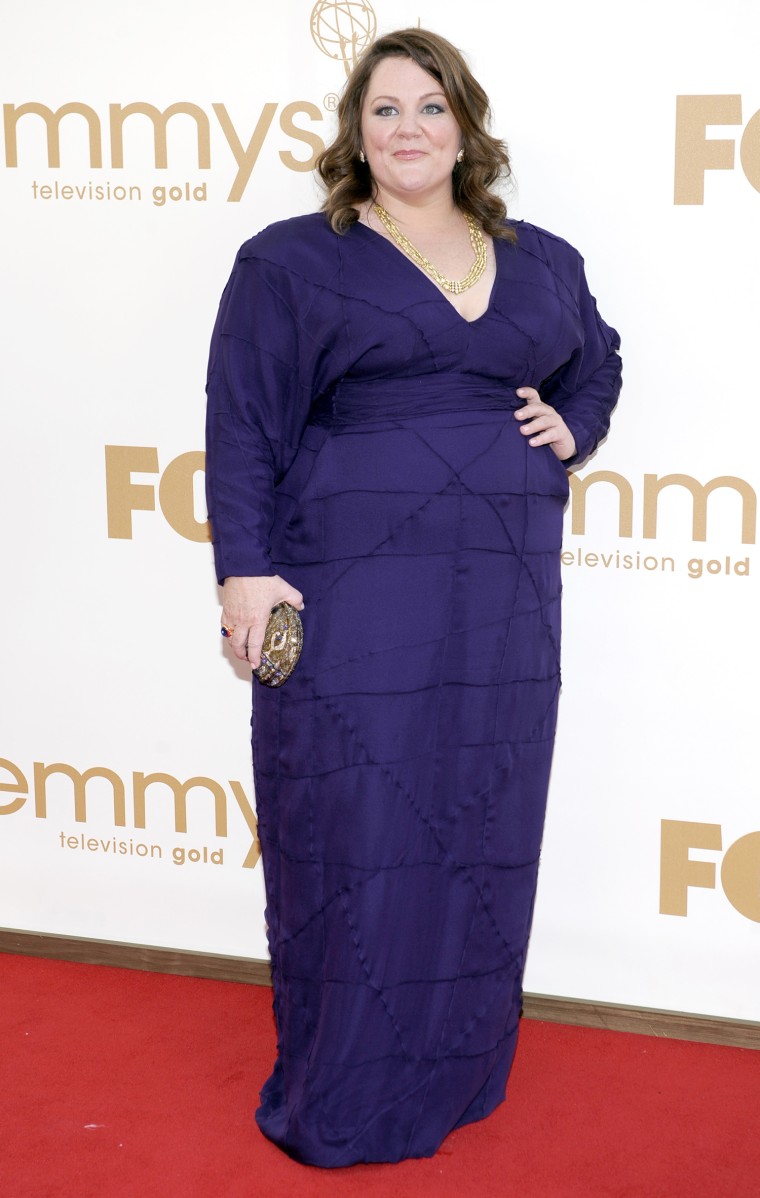 All this has led McCarthy to start her own label with Pearl — to help women "feel good about themselves." The actress previously studied clothing and textiles at the Fashion Institute of Technology, long before America fell in love with her raunchy scenes with Kristen Wiig.

"I haven't thought about anyone else but me," she previously told Us magazine of her design goals. "It's just a lame way to get me clothes I want."