First lady Melania Trump tends to keep a fairly low profile, but when she does step out in public, she makes her fashion count.
Trump, 47, recently turned heads in a white skirt suit and wide-brimmed hat as she and her husband welcomed French President Emmanuel Macron and his wife, Brigitte Macron, to the White House.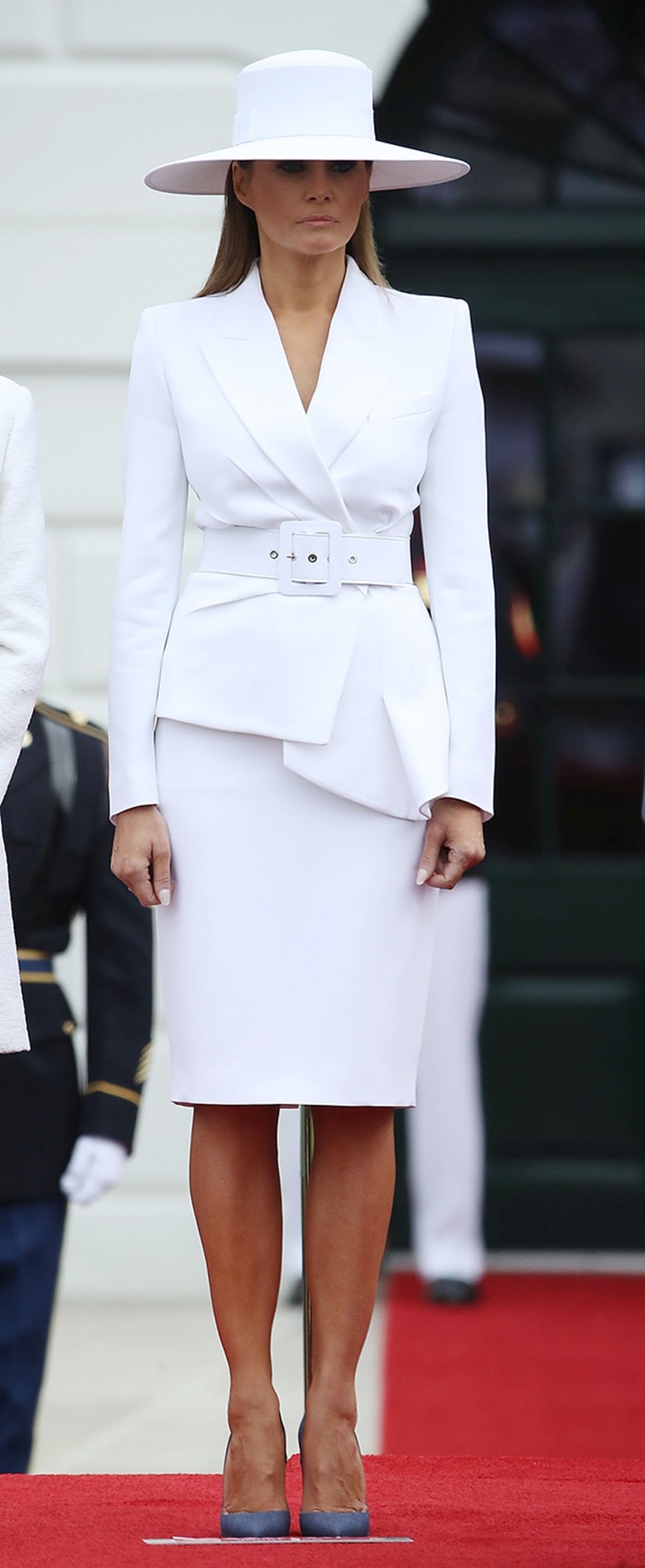 Her asymmetrical, belted Michael Kors blazer and coordinating pencil skirt were striking, but it was her dramatic hat that stole the show.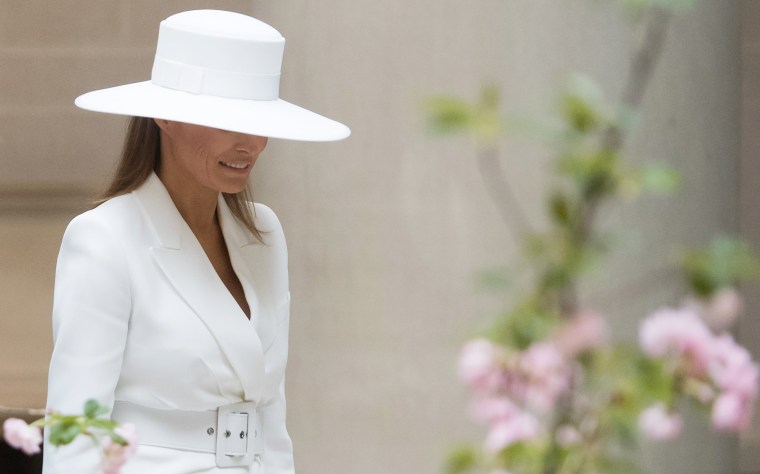 The hat was created by French-born designer Hervé Pierre, which was likely a symbolic nod to their French guests.
Pierre is also one of the first lady's go-to designers; he created her gown for the inaugural ball.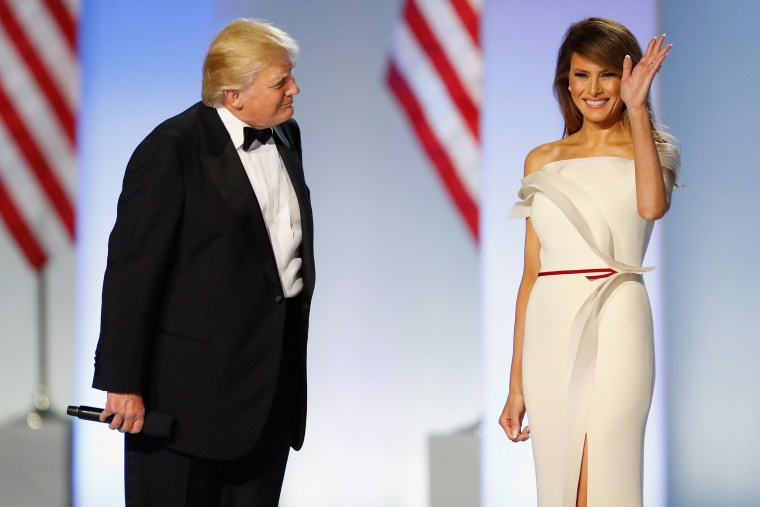 State dinners with foreign leaders are some of the most elaborate events held at the White House. Former first lady Laura Bush has even said she was more stressed before her first state dinner than before her own wedding!
So, Mrs. Trump knew that all eyes would be on her during every stage of the event, especially since this is the first state dinner the Trumps have hosted.
See Melania Trump's most notable style and fashion moments as first lady.
She seemed at ease with her hosting role as she greeted the French president and his wife, and later as she and Brigitte Macron toured the National Gallery of Art in Washington, D.C.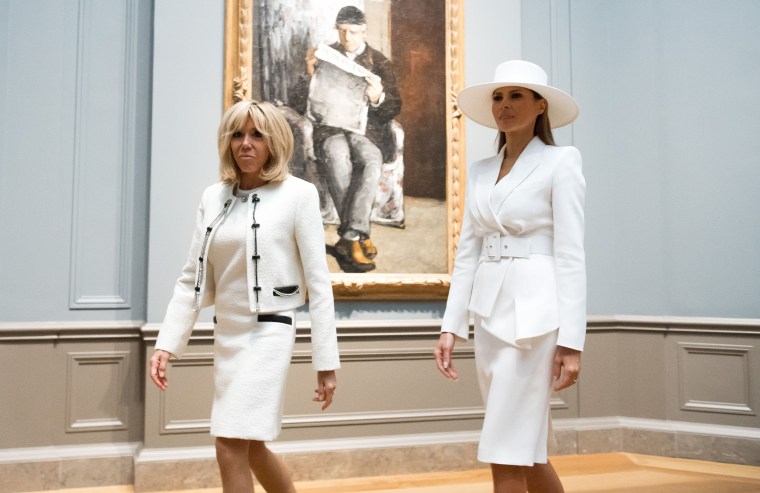 Earlier this year, Melania Trump made headlines with a different all-white ensemble. She wore a white pantsuit to President Trump's first State of the Union address, which some speculated was a nod to the suffragist movement.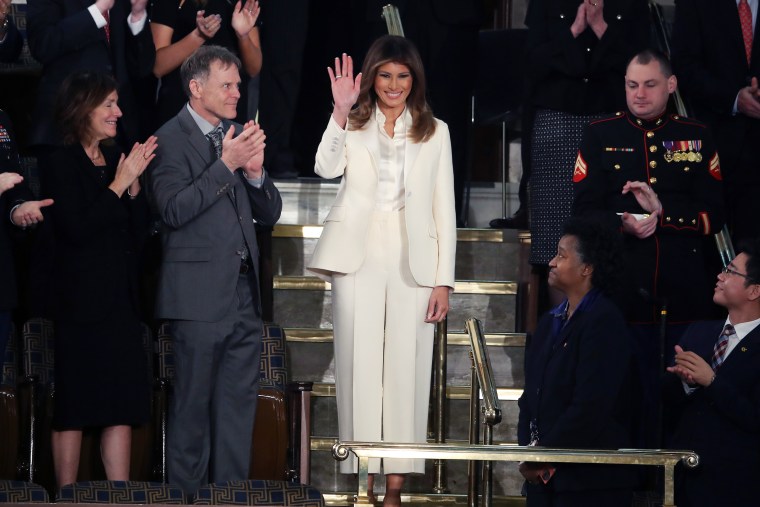 One thing is for certain: The former model still has a flair for style!
Look back at Melania Trump's best style and fashion moments, from her early modeling days in Slovenia to her inauguration day outfit.