All eyes were on the women of the Trump family as they arrived for President Donald Trump's inauguration weekend and their elegant fashion choices did not disappoint.
For the evening celebrations, Melania Trump wore a sleek, off-the-shoulder gown with a cascading ruffle and thigh-high slit.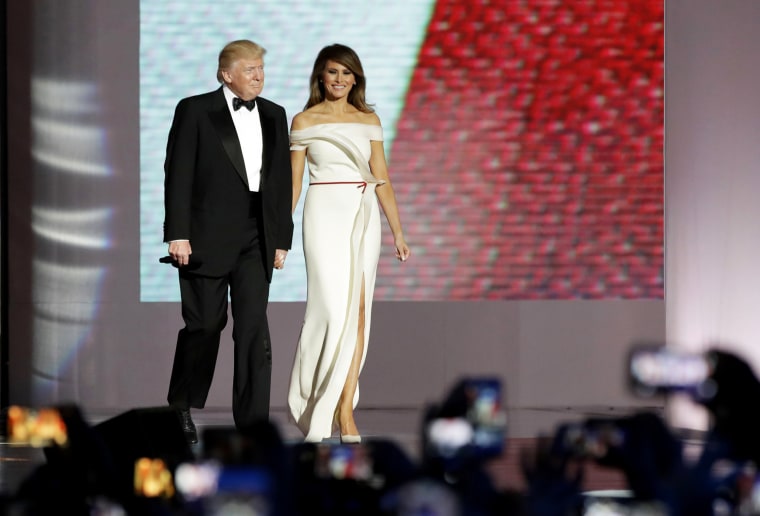 The design, which was a collaboration between Mrs. Trump and designer Herve Pierre, a former creative director for Carolina Herrera, featured a small, knotted belt at the waist.
As the eldest first daughter, Ivanka Trump went in a more sparkly direction with a long-sleeve Carolina Herrera design.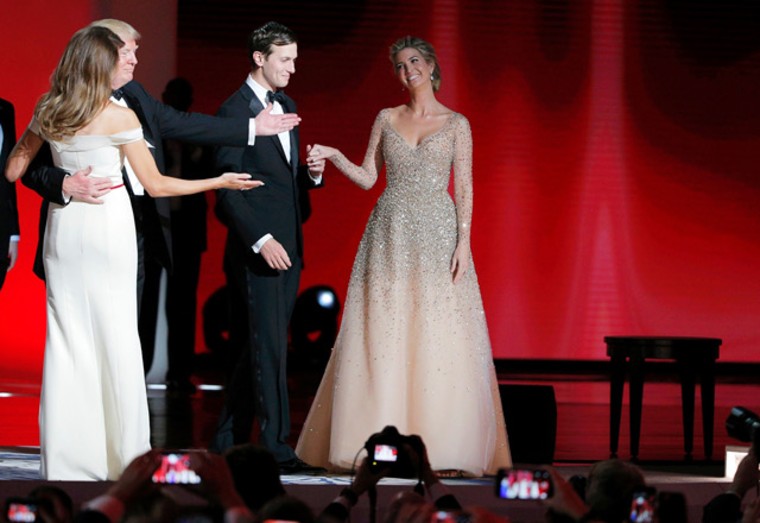 For the daytime ceremonies, the new first lady chose a powder blue dress and matching coat from designer Ralph Lauren for the day's events. She paired the structured jacket with pointed stilettos and leather gloves to complete the monochromatic look.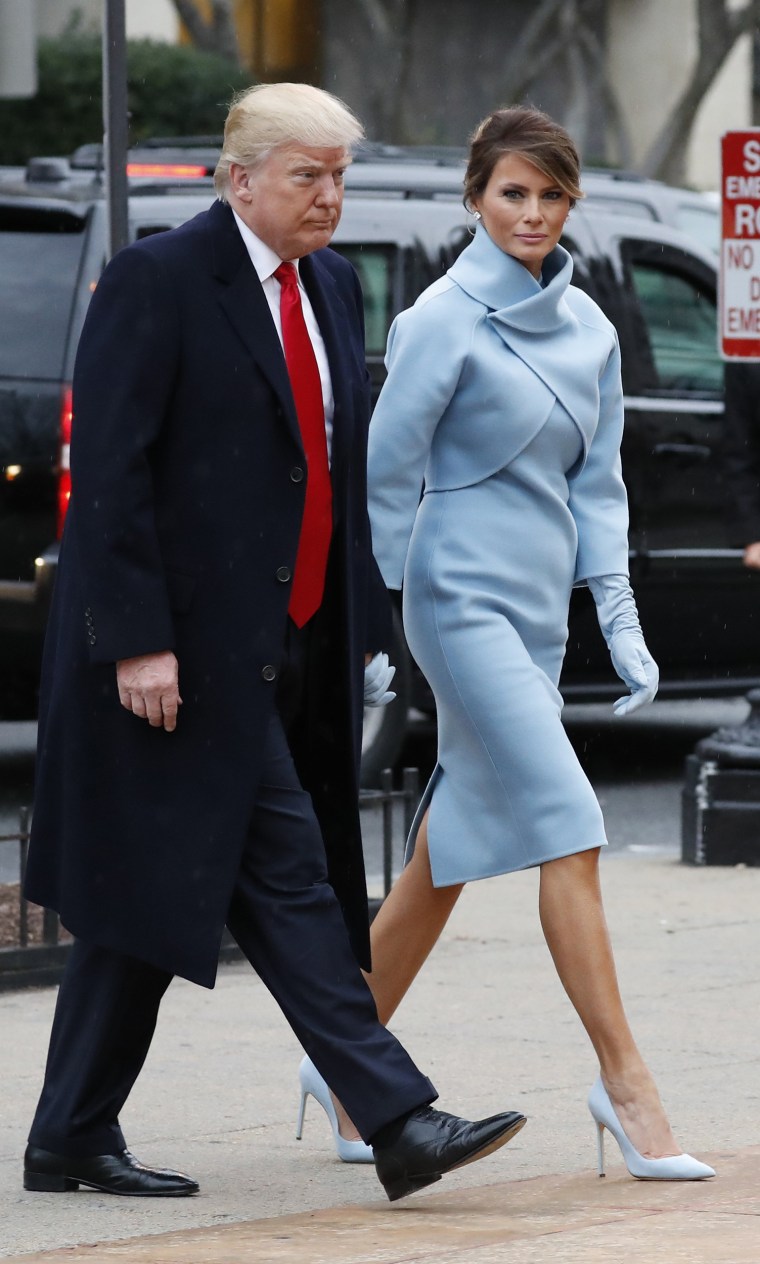 With her long locks pulled back in a sophisticated bun, Mrs. Trump's look is reminscent of what Jacqueline Kennedy wore for her husband's inauguration in 1961.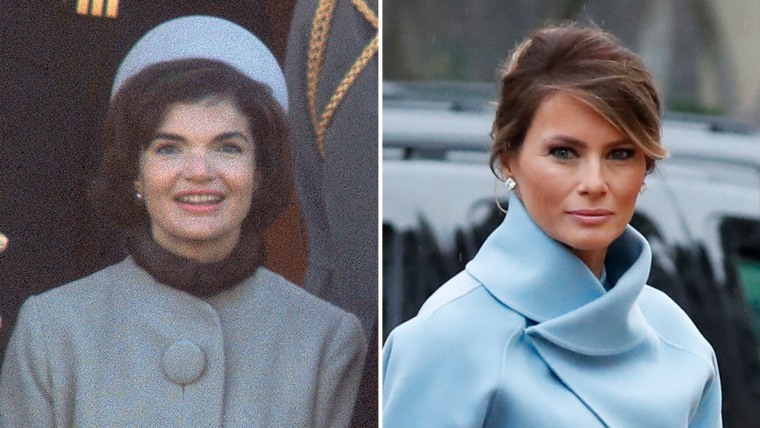 The suspense surrounding what the incoming first lady would wear for the events of Inauguration Day built over the last several months as several designers spoke out saying they wouldn't be willing to dress Mrs. Trump.
RELATED: 150 years of first lady inaugural gowns, from Mary Todd Lincoln to Michelle Obama
Most recently, designer Tom Ford spoke about declining the opportunity. President-elect Trump responded telling Fox and Friends, "[Melania] never asked Tom Ford, doesn't like Tom Ford, doesn't like his designs ... I'm not a fan of Tom Ford, never have been."
RELATED: Melania Trump's RNC speech dress sold out immediately
Others, including Tommy Hilfiger, were much more welcoming to the idea. Hilfiger even telling Women's Wear Daily, "I think any designer should be proud to dress her."
The first daughters both chose white for the swearing in ceremony. Ivanka Trump chose an asymmetrical Oscar de la Renta white jacket and tailored white pants with black pumps. She accessorized the outfit with a small a American flag pin and black leather gloves. It was her third ensemble from the designer in the past two days.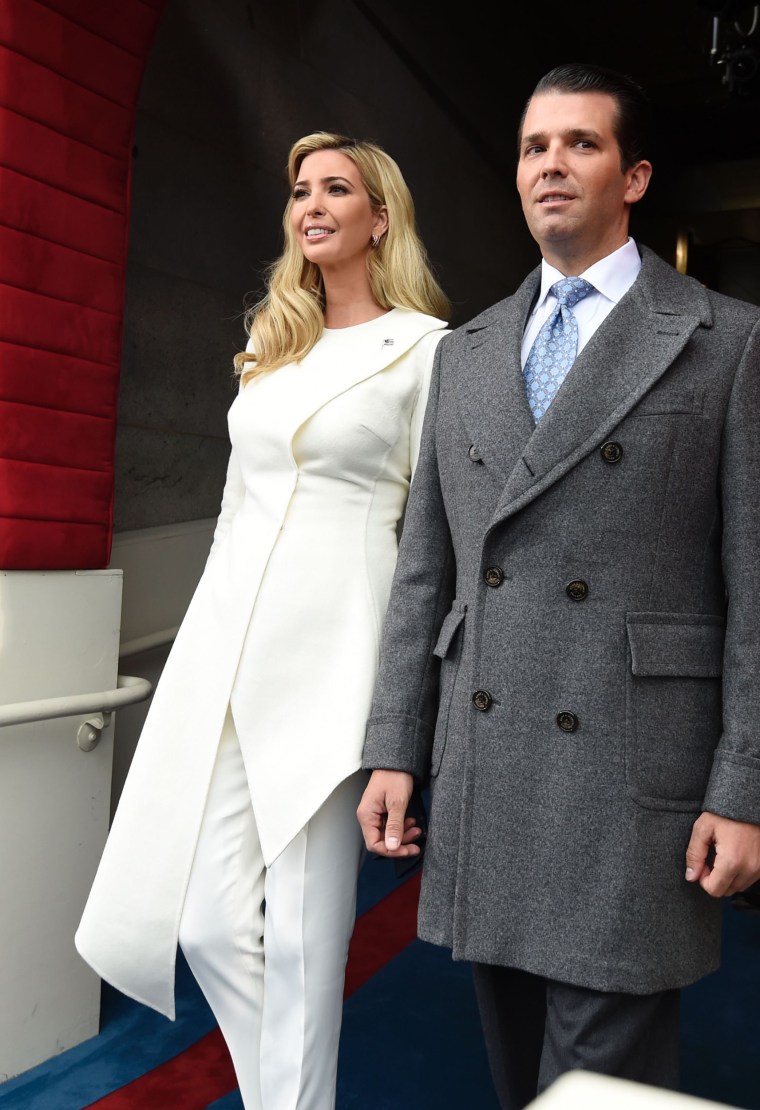 Tiffany Trump chose a double breasted white coat that hit just below the knees and paired the look with cream leather gloves and a bejeweled neckline.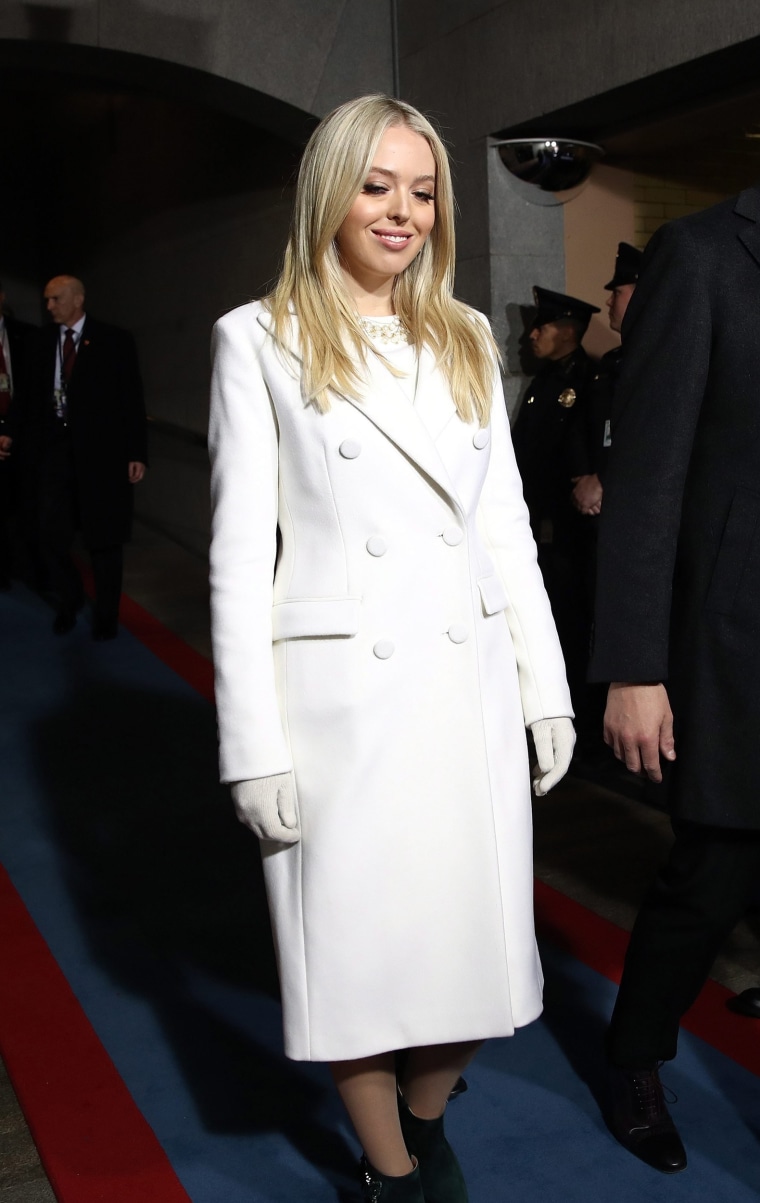 Showing a bipartisan spirit, Ralph Lauren also dressed Hillary Clinton for the Inauguration Day events. The former first lady wore a Ralph Lauren Collection jewel neck suit paired with a cashmere cream coat.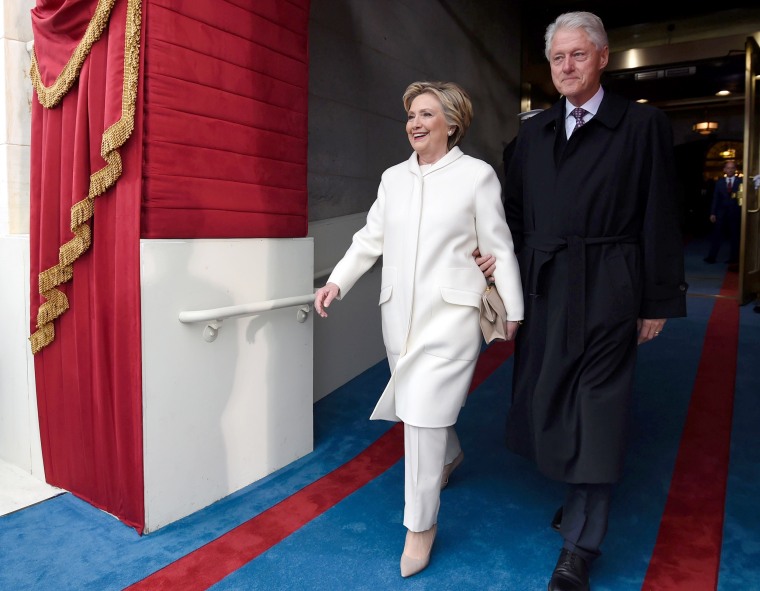 Prior to the inauguration, Trump wore a black military-inspired coat from New York-based designer Norisol Ferrari for Thursday's events. Ferrari told Women's Wear Daily, "I wanted to give her her own voice. Empowering women is all that matters to me."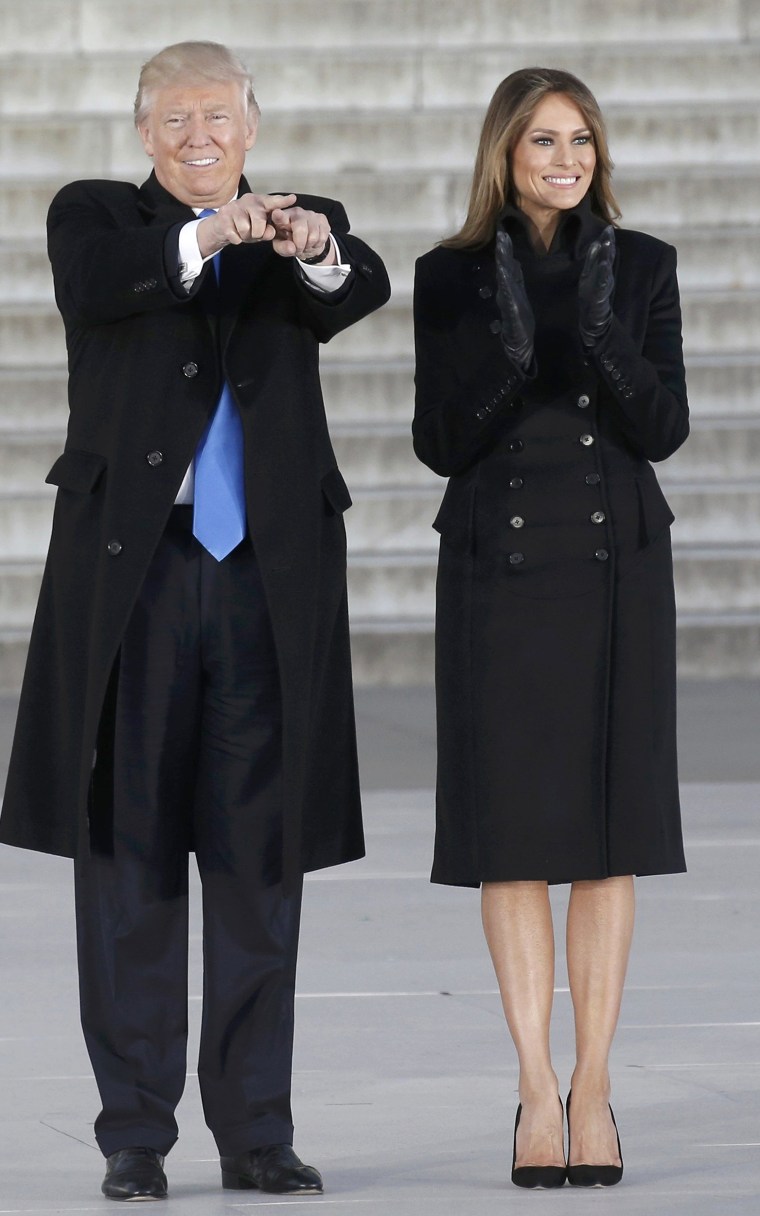 Later Thursday evening, she chose an iridescent gold gown from Lebanese-born New York designer Reem Acra.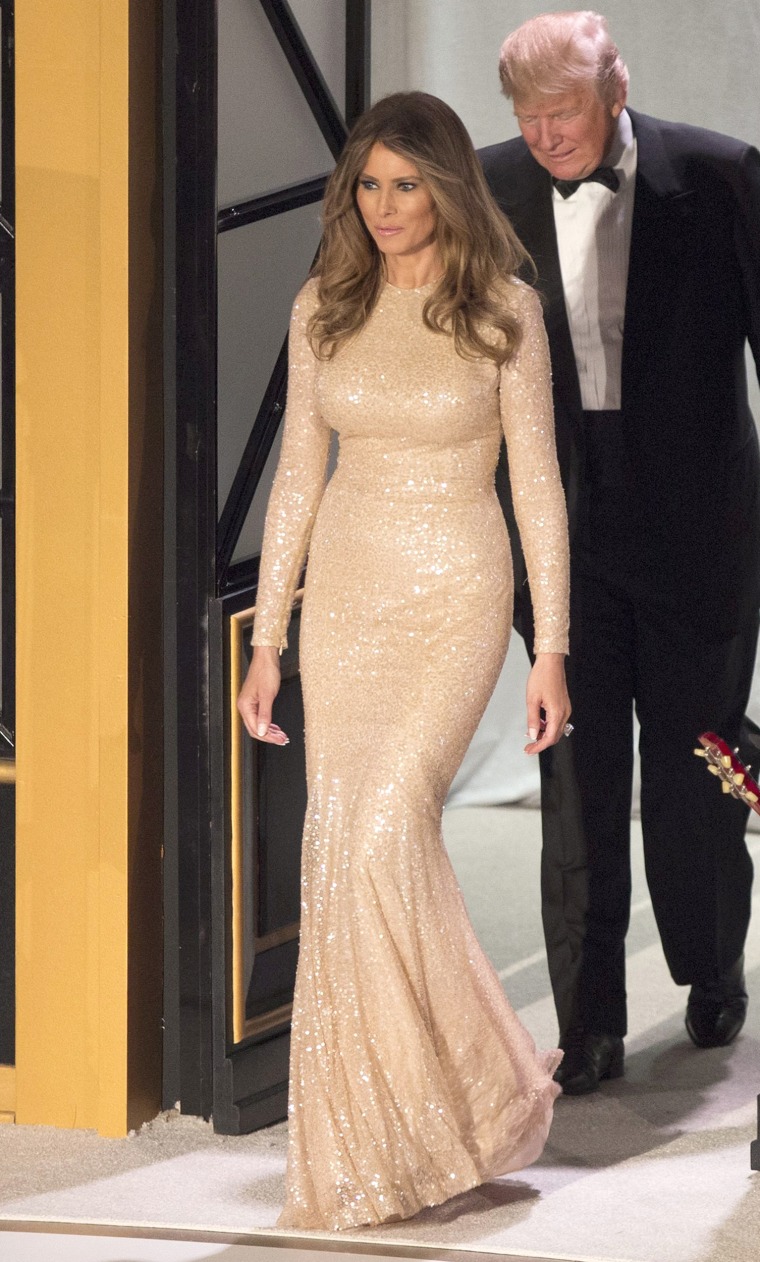 President Trump's daughter Ivanka is also known for her elegant style and even launched her own fashion line. Just last week, the first daughter announced on Facebook that she would be taking a leave of absence from both the Trump Organization and her clothing label during her father's time in office.
Ivanka stood out at the events on Thursday in a striking green Oscar de la Renta dress and matching coat.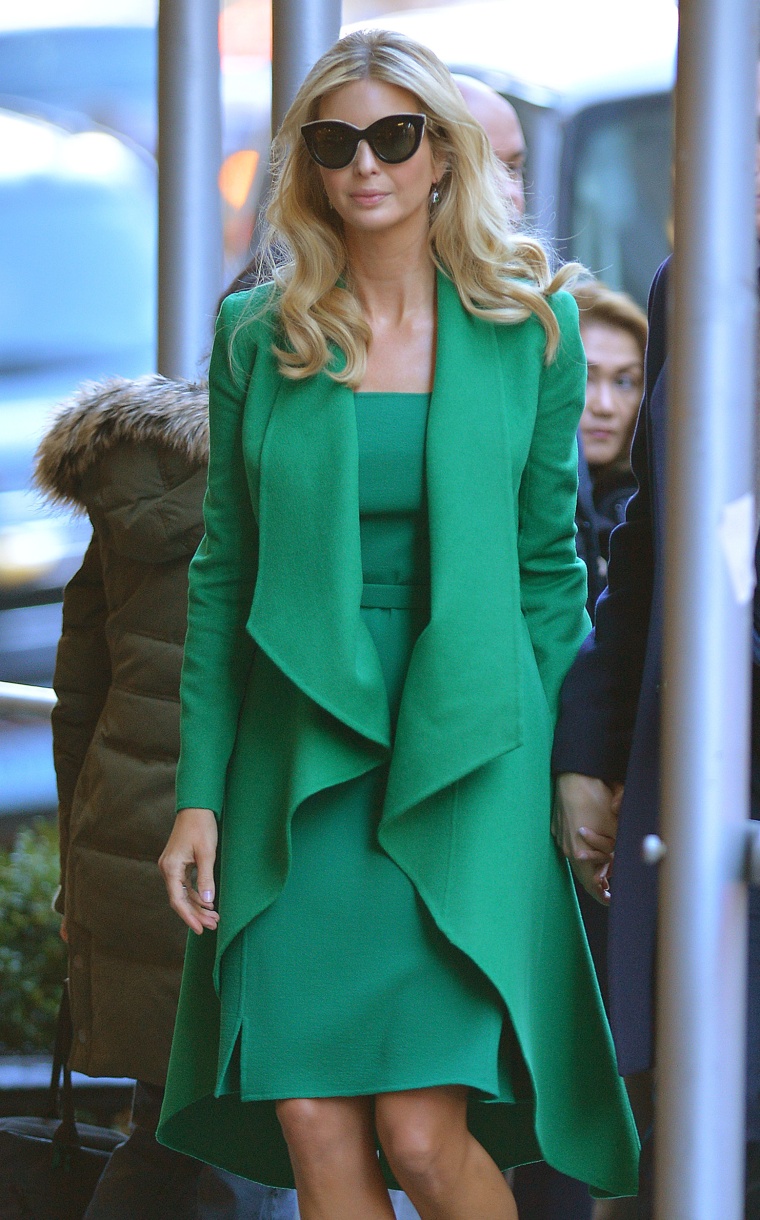 The businesswoman chose another Oscar de la Renta design for the evening's festivities. The long white gown was accented by a large black bow at the back.
President Trump's youngest daughter, Tiffany, also stunned at the candlelight dinner. She chose a belted gown from New York-based designer Anne Bowen for the occasion.