Encouraged by Vanity Fair to ask one hypothetical question to Kim Kardashian West and other celebrities, Fox News anchor Megyn Kelly inquired if the reality-TV star was setting a healthy standard for girls.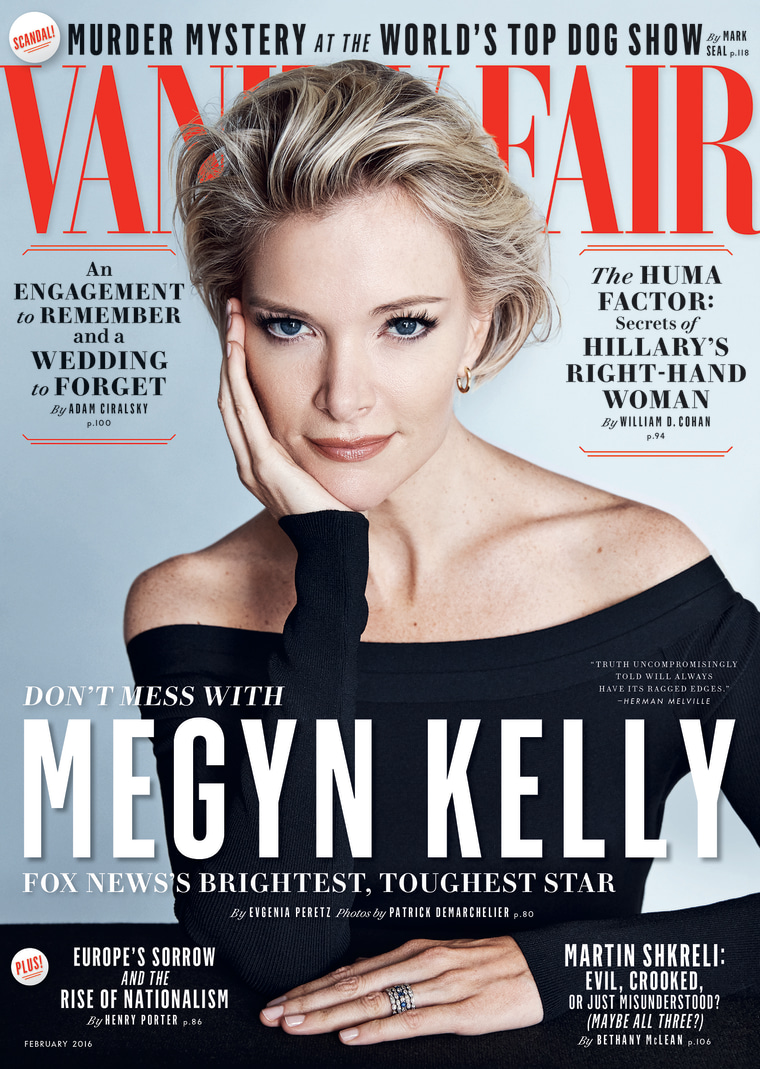 "You've marketed yourself brilliantly, and part of what you sell is sex appeal," Kelly, a mom to a daughter and two sons, says to her hypothetical interview subject, in a video posted Monday to Vanity Fair's website. "Why is that a healthy message for young girls in America, to learn that if they ooze enough sex appeal, and take enough pictures of themselves, and promote their appearance all the time, how is that a positive, healthy message for them?"
Accompanying the magazine's February cover story about the Fox News anchor, the video's rapid-fire Q&A includes the "Kelly File" host's query for former President George W. Bush.
"The reputation that you have among some conservative Republicans is that you spent us into oblivion, and put our children and grandchildren under a debt that we still can't get out of," she said. "Do you have any regrets about the spending under your administration?"
She also had a question for the current commander in chief. "You ran for office promising hope and change, and most of all, to change the culture in Washington, to unify the country," she said of President Barack Obama. "What happened?"
Some of Kelly's follow-up inquiries in the video are geared toward Russian President Vladimir Putin, Pope Francis, Caitlyn Jenner, Josh Duggar and various presidential candidates. The Vanity Fair cover story, however, focuses more on Kelly, herself.
Citing a Steve Martin quote — "Be so good, they can't ignore you" — the former trial lawyer told the magazine that one of her role models is Oprah Winfrey.
"In all her years coming up … she never wallowed in any sort of victimhood," she told Vanity Fair, which estimates her annual salary at between $6 million and $9 million. "She didn't play the gender card and she didn't play the race card. She was just so good we couldn't ignore her. That's my example…. Just get to the table and then do better than everybody else. But every so often, as all [women] know, you have to stop and slap somebody around a little bit who doesn't understand that we are actually equals and not second-class citizens."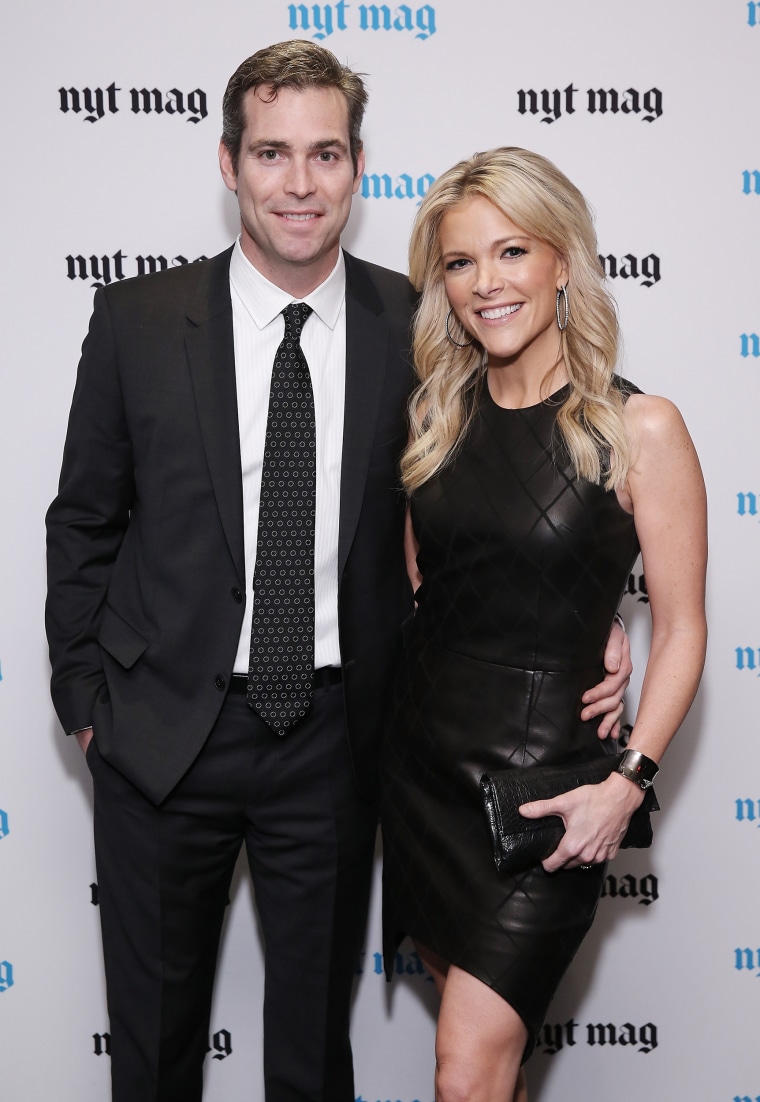 Her husband, novelist Doug Brunt, appears to be her biggest fan.
"She's like a combination of Walter Cronkite, Barbara Walters, Oprah Winfrey, and then a [John] Grisham character who's a scrappy guy from the other side of the tracks who has a rare gift for the law, in a Grace Kelly package, with a little Larry the Cable Guy sprinkled on top," Brunt said of Kelly.
Kelly became a focal point while moderating a Republican debate last August, when she asked candidate Donald Trump about his previous comments about women. Trump later criticized Kelly for her line of questioning, claiming she "behaved very badly" and calling her a "bimbo" in a follow-up tweet.
While discussing the leading Republican candidate with Vanity Fair, Kelly said Trump hadn't always conveyed those sentiments. In the past, she told the magazine, "he would send me press clippings about me that he would just sign 'Donald Trump.' And he called from time to time to compliment a segment. I didn't know why he was doing that. And then when he announced that he was running for president, it became more clear. But I can't be wooed. I was never going to love him, and I was never going to hate him."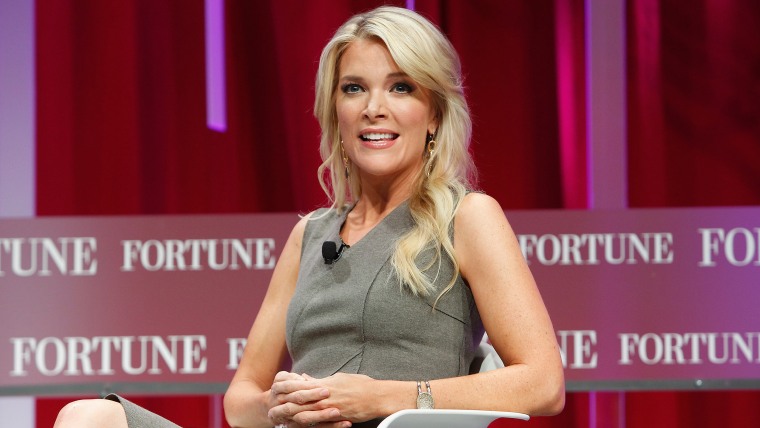 Regardless of Trump's take on women, they're a primary component of her professional team, which includes new moms, according to Vanity Fair.
"I've said to all of them, 'If you feel overwhelmed, please come and talk to me and let's try to find a solution.'" Kelly said. "I don't want all the young mothers to be driven off the show because they feel they have to choose between devotion to the show and devotion to their child."
Already available on New York and Los Angeles newsstands, the February edition of Vanity Fair arrives on mobile devices Thursday and on all platforms nationwide Jan. 12.
Follow TODAY.com writer Chris Serico on Twitter.