Pop star Meghan Trainor is known for her curves and her confidence, but the 21-year-old singer is not a fan of the term "plus-size."
"I never loved that word," Trainor told TODAY.com at a launch party for the online fashion retailer FullBeauty.com. "Because when I looked it up, like a 6 is apparently a plus size! I don't agree with that. Full-figured is better. I like loving your curves."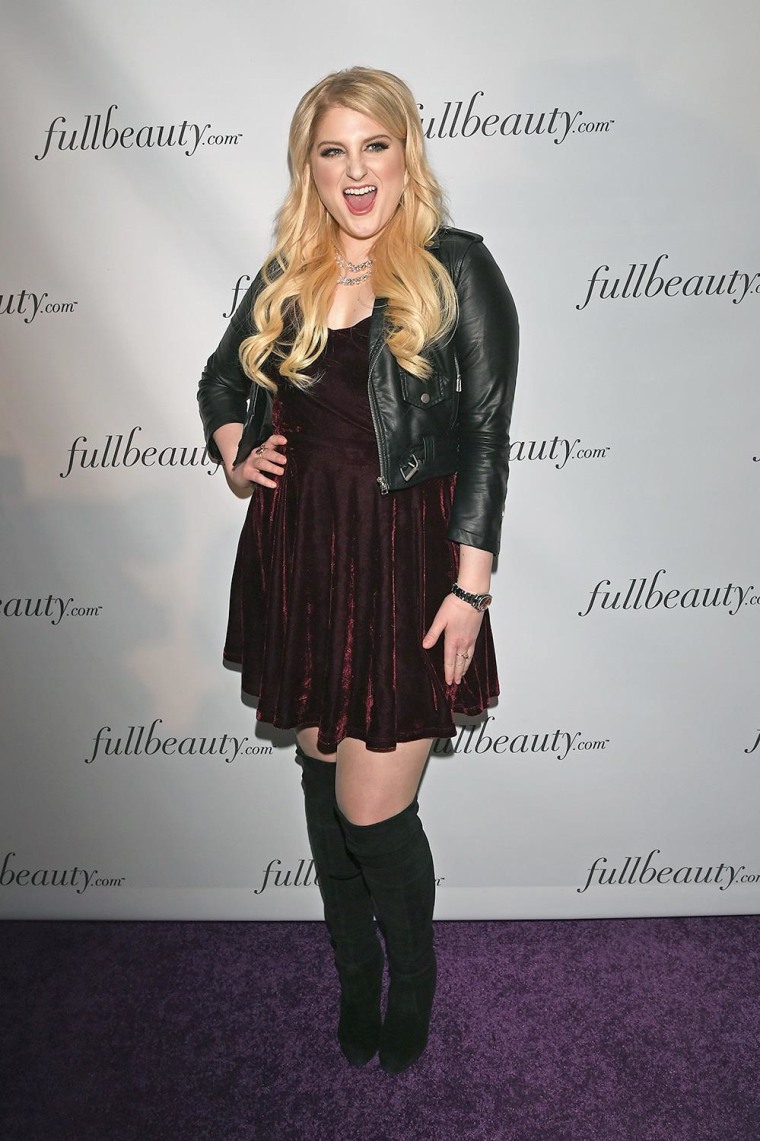 Trainor said she loves her body, but finds the unwanted attention it generates uncomfortable at times.
"The only thing I really don't like is when people say, I definitely checked you out because you came out to the world saying, 'Look, I'm a little bigger,'" she said. "I would be a little uncomfortable. Like, you have to check me out every time I walk into the room?"
Trainor, who burst onto the pop charts with her hit "All About That Bass," will perform at Rockefeller Plaza as part of the Toyota Concert Series this summer on TODAY — an achievement she said she's always dreamed about.
"I'm so excited," she said. "I remember watching my friend Ariana Grande perform, and I was like, 'Wow, she's a superstar, I can't wait to do that one day.' So hearing that I'm going to do it? I'm pumped."
Now that she's become a household name, Trainor has become a role model for young girls across the world, voicing her distaste for Photoshop enhancements and inspiring millions of fans to call themselves the Megatrons.
To any of them who are struggling with self-confidence and body issues, she has one message: "Start loving yourself," she said.
"It will get better," Trainor added. "When you grow up and start learning your own body, learning to love yourself. I just recently started and I'm 21! I was struggling for a long time. And I've gotten better. It does get better."