Meghan Markle wowed fashion lovers around the world Thursday when she sported a chic pantsuit to her first official evening event with her fiancé, Prince Harry.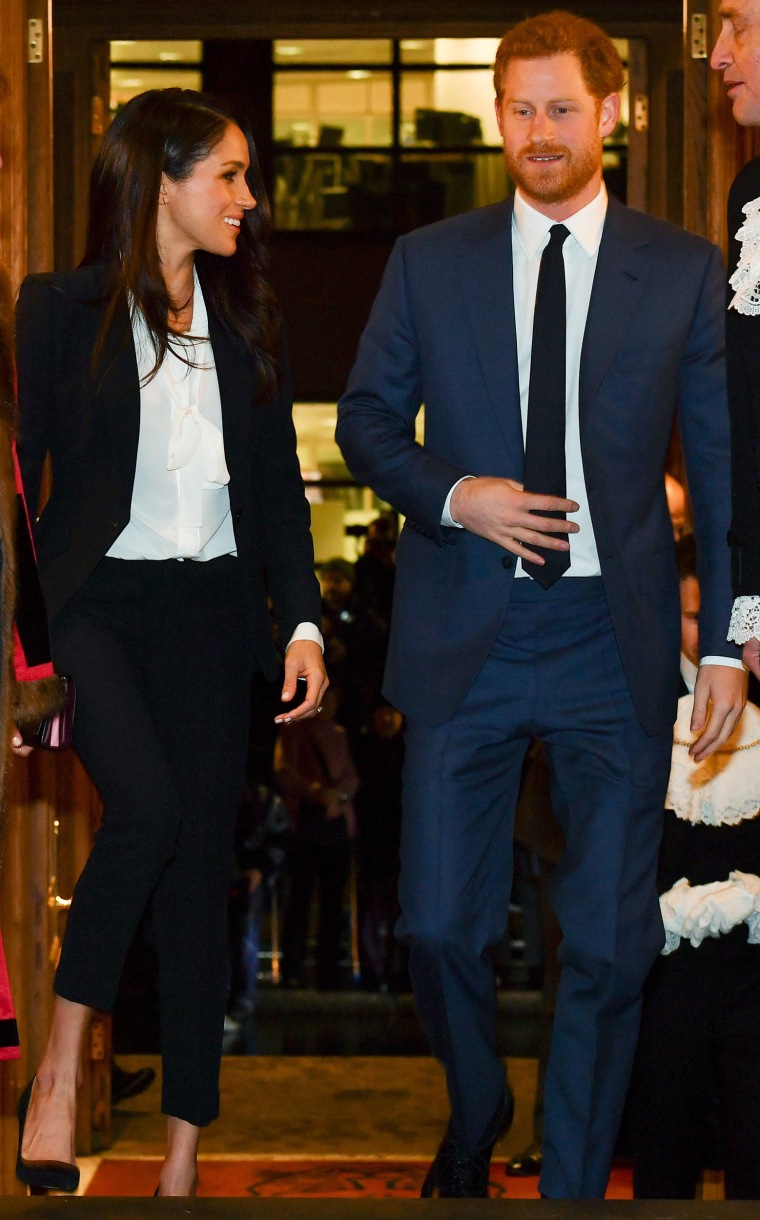 The 36-year-old American wore a dark Alexander McQueen pantsuit to London's annual Endeavour Fund Awards, which celebrate the achievements of wounded, injured and sick servicemen and women who have taken part in sporting and adventure challenges over the past year.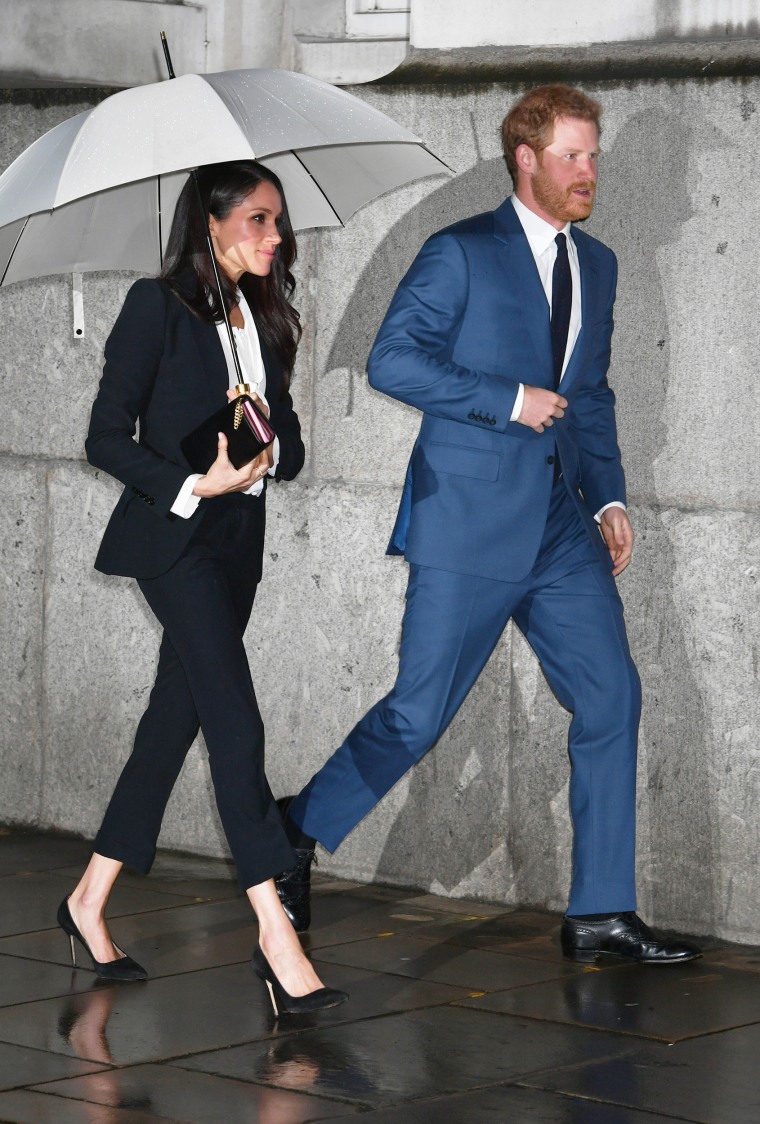 The glamorous royal bride-to-be paired the elegantly tailored suit with an ivory silk crepe bodysuit from Tuxe Bodywear and black heels.
The drizzly London evening found the stylish Markle using an umbrella as the couple entered the ceremony at historic Goldsmiths' Hall.
At a separate event Thursday, Markle's future sister-in-law, the Duchess of Cambridge, also wore an Alexander McQueen design.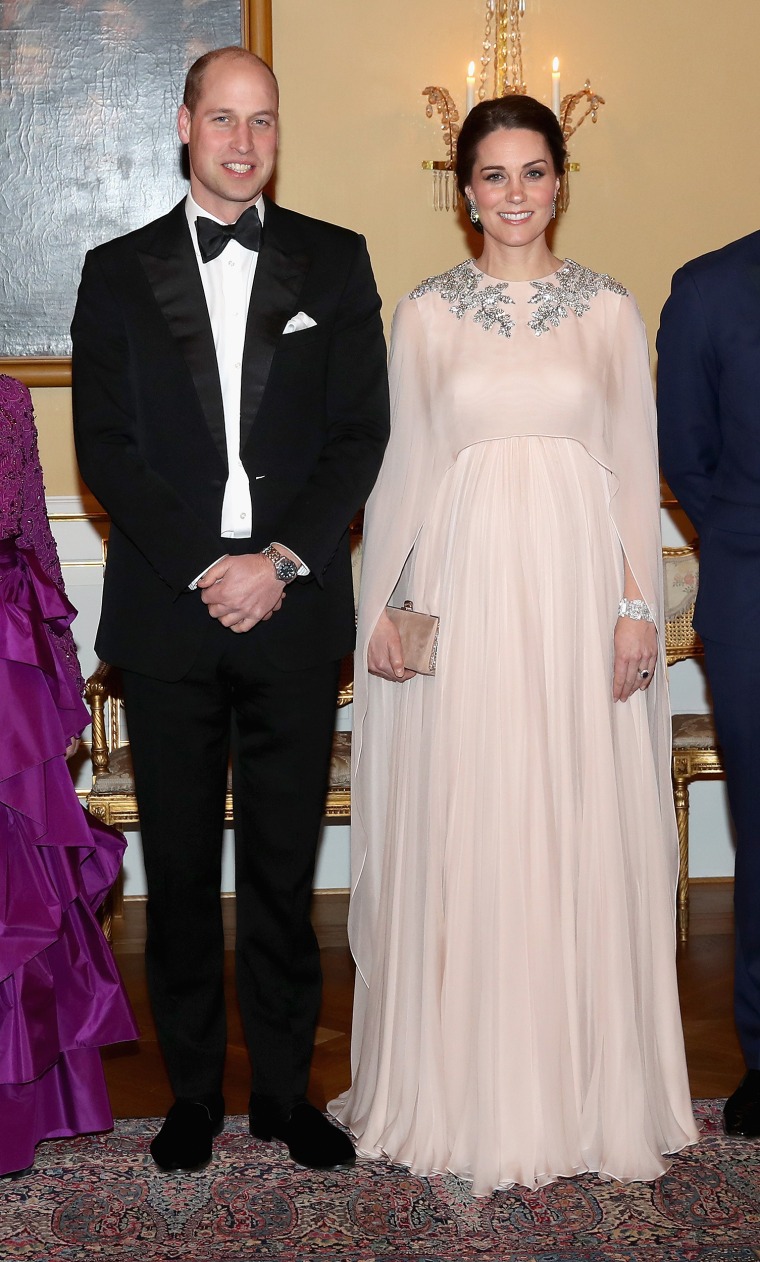 The former Kate Middleton, 36, who's expecting her third child in April, opted for a flowing pale pink gown with embellished neckline for dinner at the Norwegian royal palace in Oslo.
Just before Thursday's awards event, Markle and Prince Harry, who are set to tie the knot at Windsor Castle on May 19, attended a reception where they met with the night's inspiring nominees, as well as participants and key supporters of the Endeavour Fund.
The charity was founded in 2012 by the Royal Foundation, which is run by William, Harry and Kate.
See all of Meghan Markle's best fashion moments from her engagement to the royal wedding.