A crossbody bag is the perfect, practical accessory for a woman on the go — and that includes future royalty!
Meghan Markle stepped out with a striped, crossbody purse as she and Prince Harry attended the Commonwealth Youth Forum in London.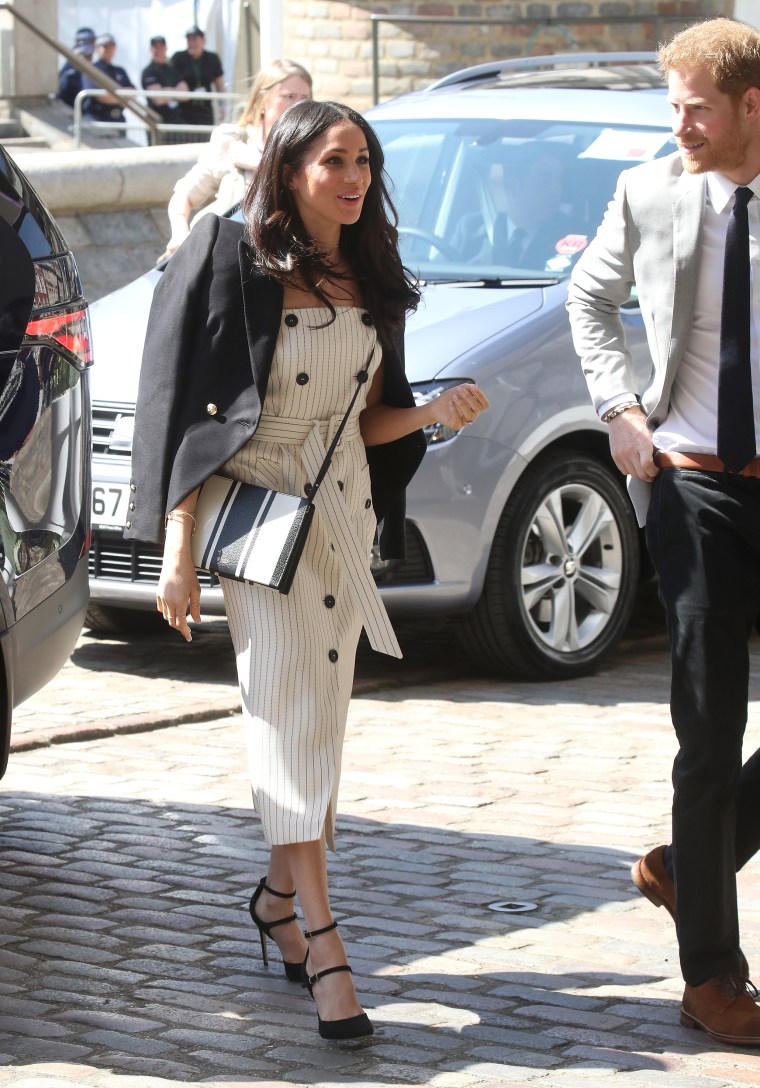 It was a bold style move on Markle's part because British royals tend to steer clear of crossbody bags. The Duchess of Cambridge, for one, favors formal clutches and ladylike purses with a short handle.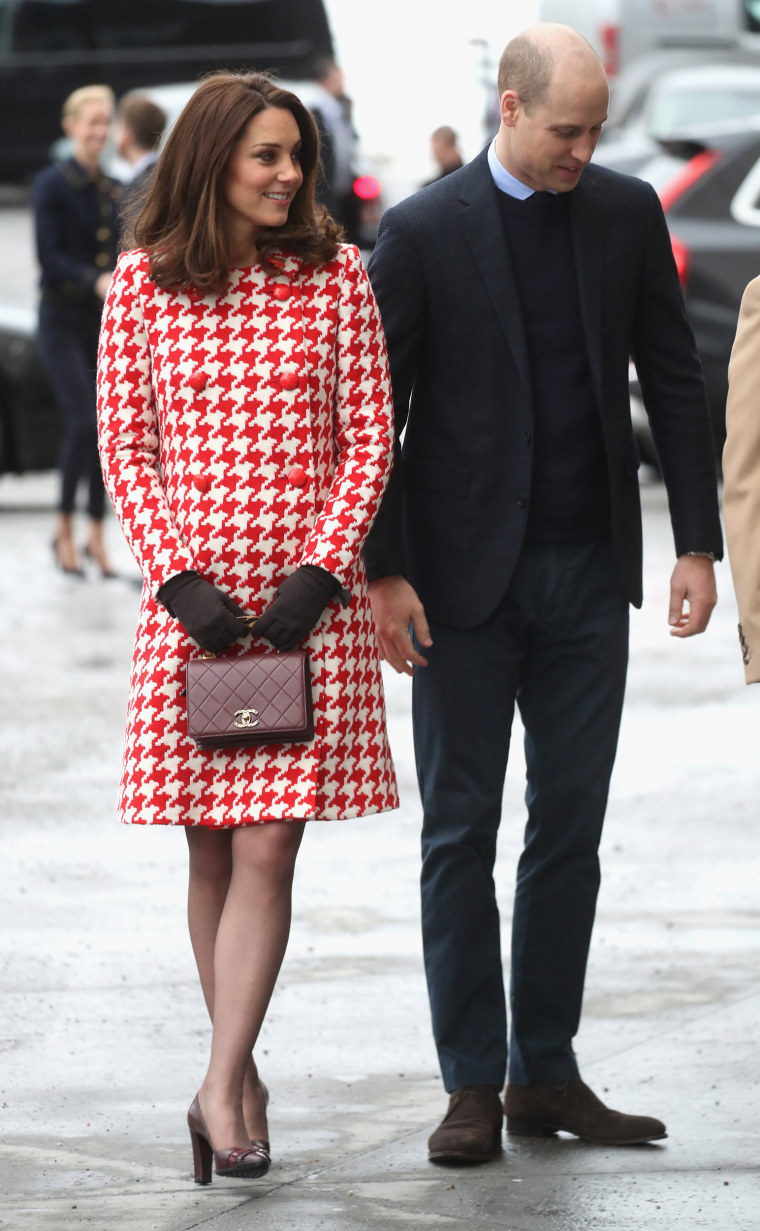 There's no known royal rule that prohibits crossbody purses, but Markle's choice of accessory was definitely a break from tradition.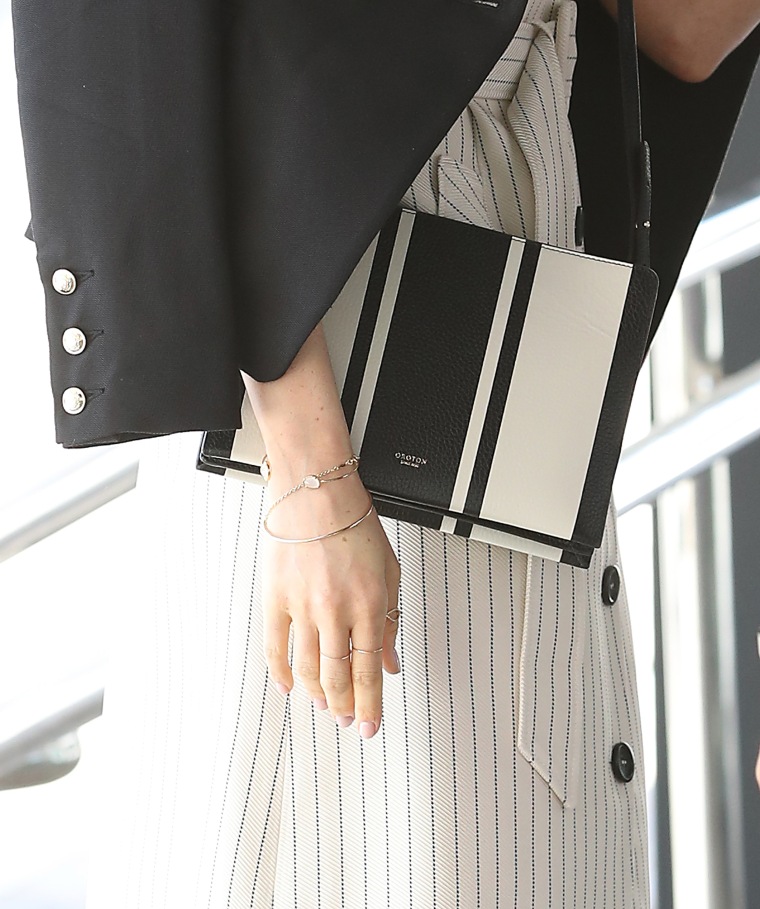 Her black-and-white handbag from Australian designer Oroton has multiple hidden pockets, and the strap can be removed to convert the purse into an evening clutch. It's currently sold out online in black and white, but many other colors are still available (the entire site is also having quite the spring sale!). When it comes to accessories, Markle clearly values versatility.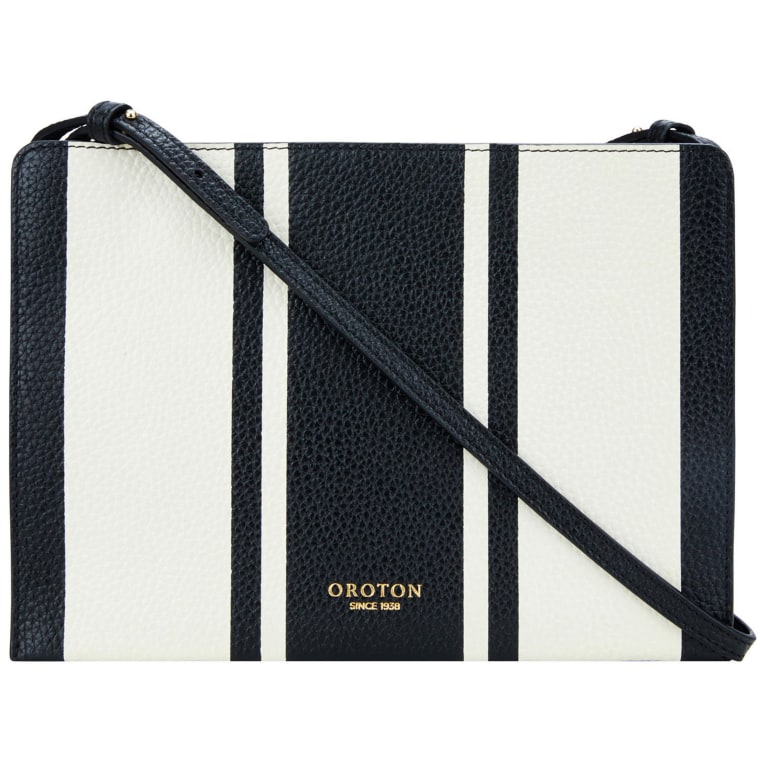 For a similar look, we love this striped Kate Spade bag from Macy's and this $20 multi-zip bag from Amazon.
A crossbody bag is also a great, practical choice for the future royal. Having both hands free must make it so much easier to greet well wishers at public events.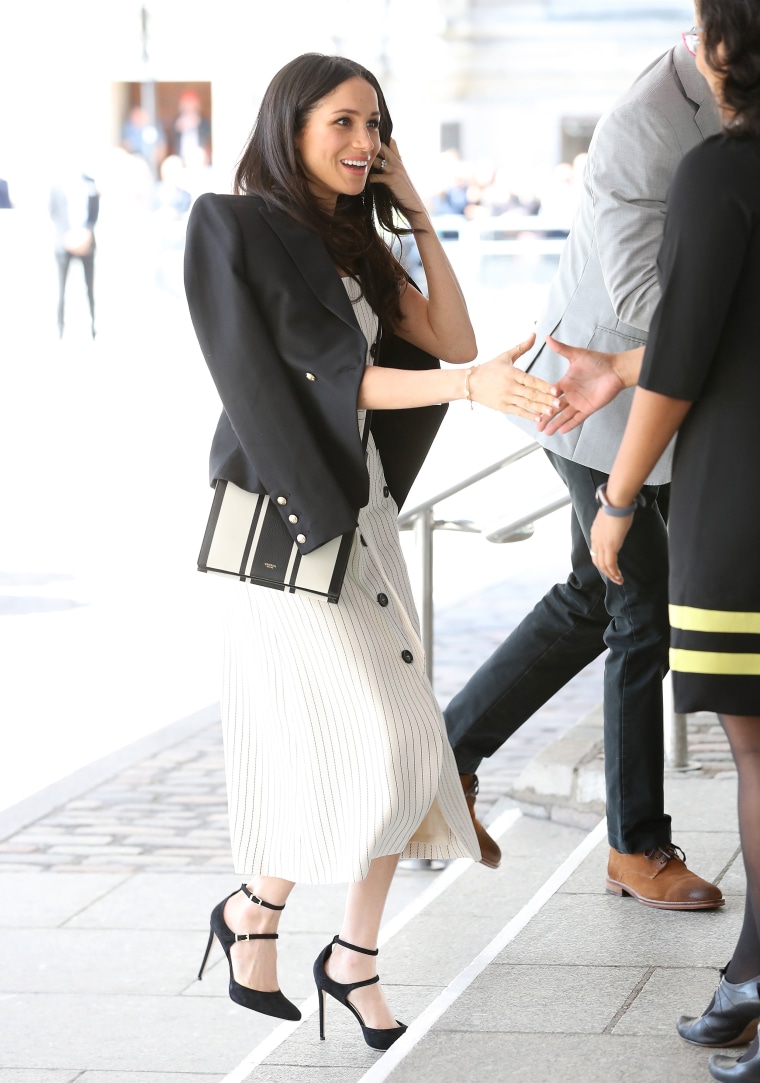 This isn't the first time Markle has rocked a crossbody bag during a royal outing. Back in February, she turned heads with her gorgeous, green purse during a visit to Edinburgh Castle in Scotland.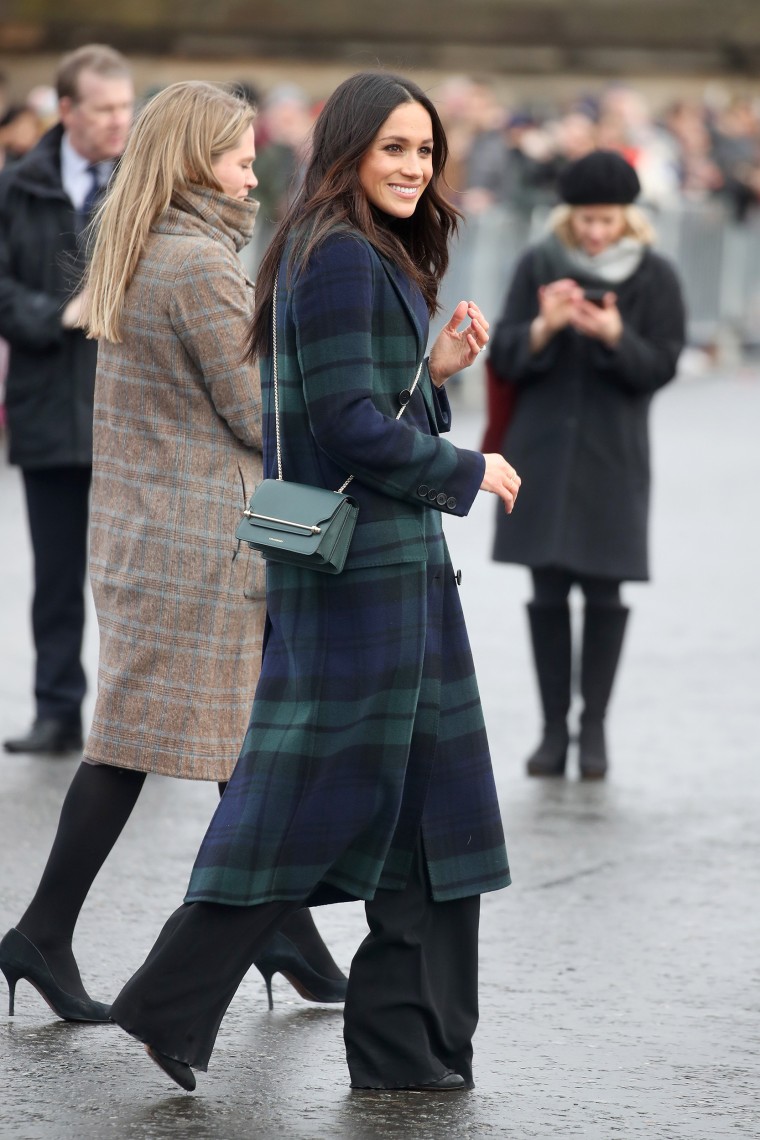 The chic bag, from Scottish label Strathberry, sold out soon after it was spotted on the bride-to-be.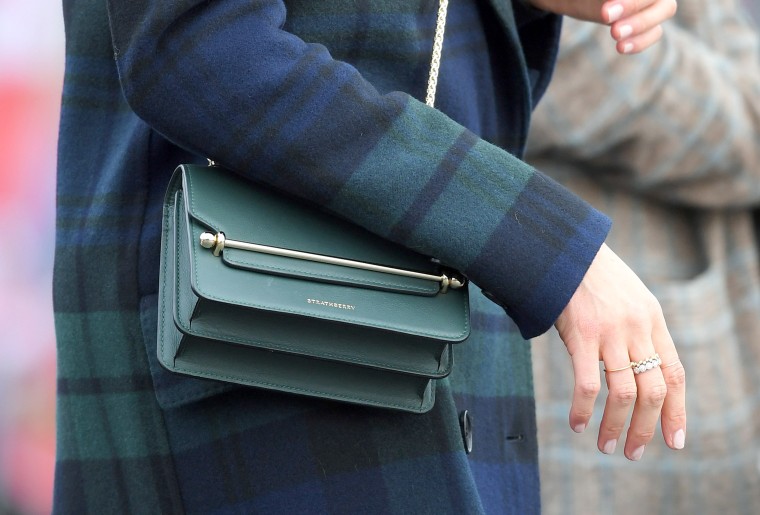 Markle is a longtime fan of crossbody puses. Back in 2016, long before her engagement to Prince Harry, she sported a tan bag with a long strap at the Wimbledon tennis championships.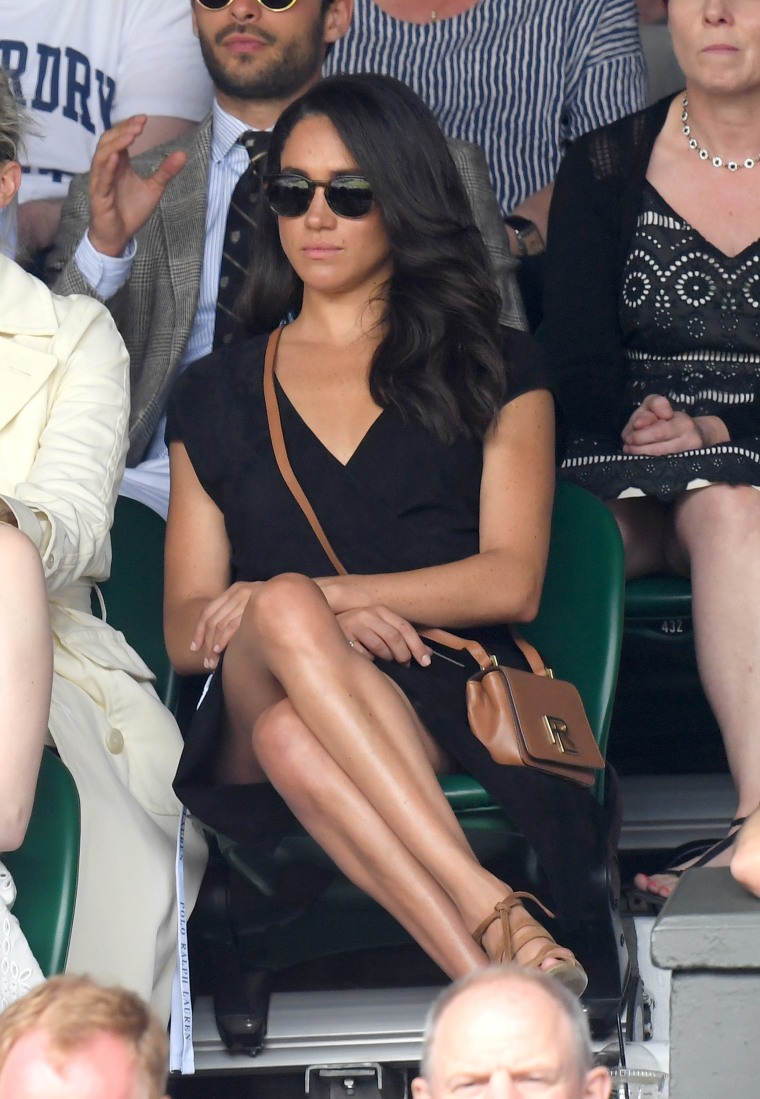 Otherwise, since she began her life as a royal-to-be, Markle has often followed her future sister-in-law's example and opted for a strapless, handheld clutch at official events.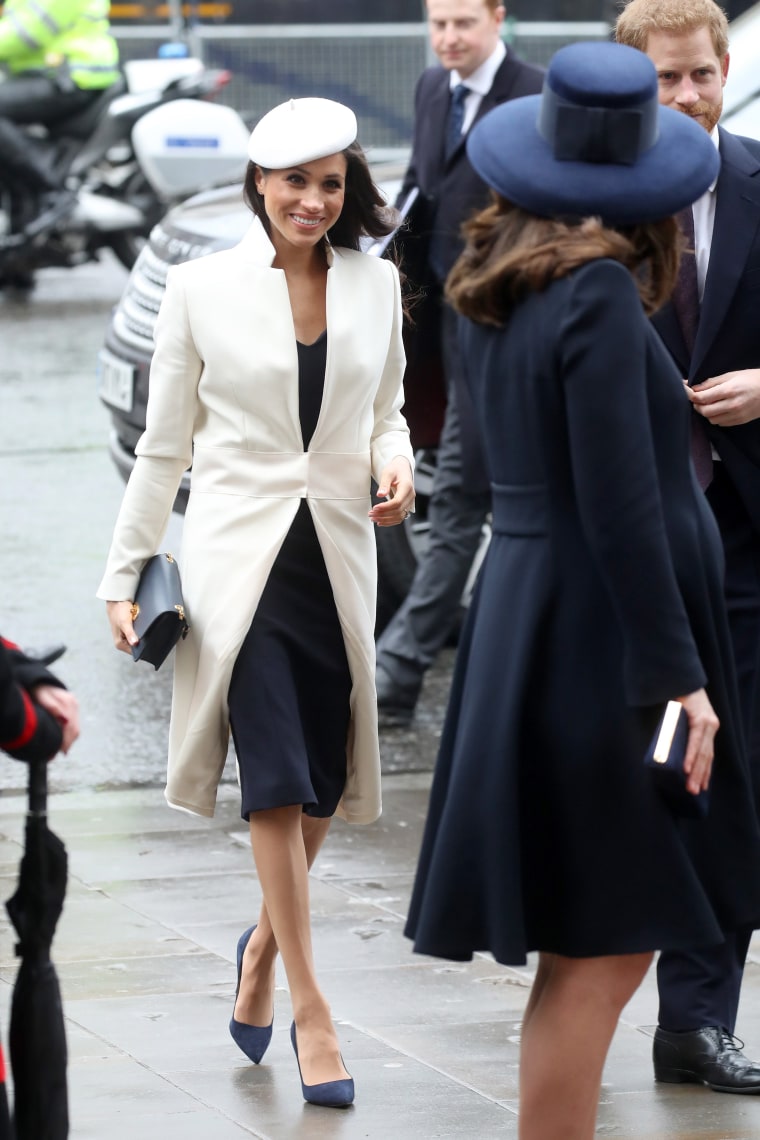 That said, a closer look at her navy pocketbook from an event in March reveals that it's actually a crossbody bag with the chain strap tucked in — so in theory, she could have converted it into an over-the-shoulder purse at a moment's notice.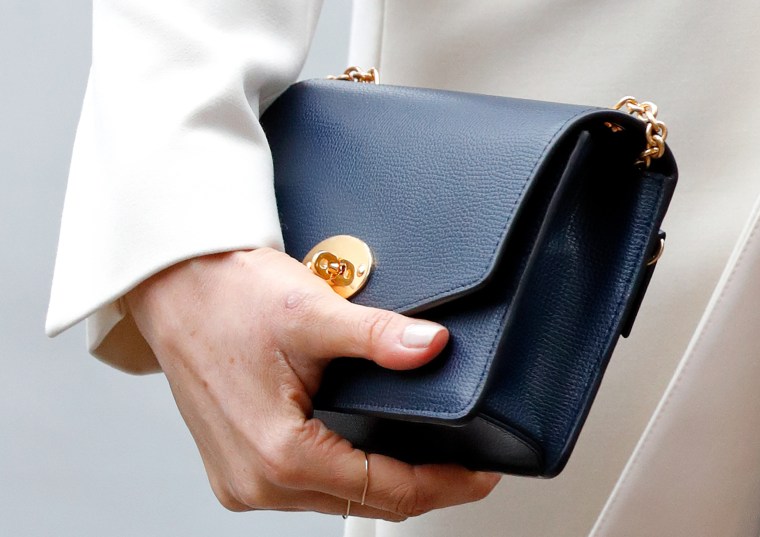 Markle went for a similarly versatile bag during a visit to Cardiff Castle in January. She carried her green DeMellier purse by its ladylike handle, but the handbag also comes with a crossbody strap option. So who knows — maybe one day we'll see this same purse hanging over her shoulder!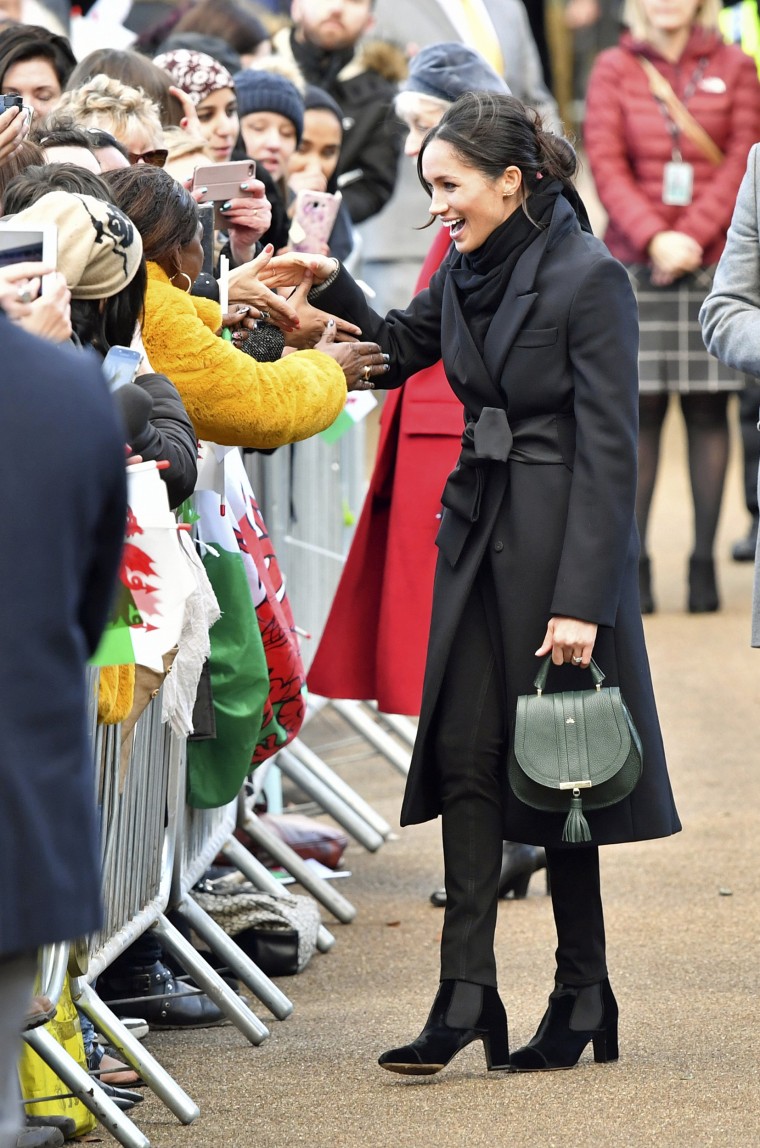 As she prepares to become a member of the royal family, Markle has been apparently undergone extensive royal etiquette training, which includes dos and don'ts for carrying a handbag.
A clutch must be carried either in front of you or at your side, but never under your arm, as royal etiquette expert Myka Meier recently told Megyn Kelly.
The Duchess of Cambridge reportedly holds her clutch in front of her with both hands to avoid clumsy handshakes.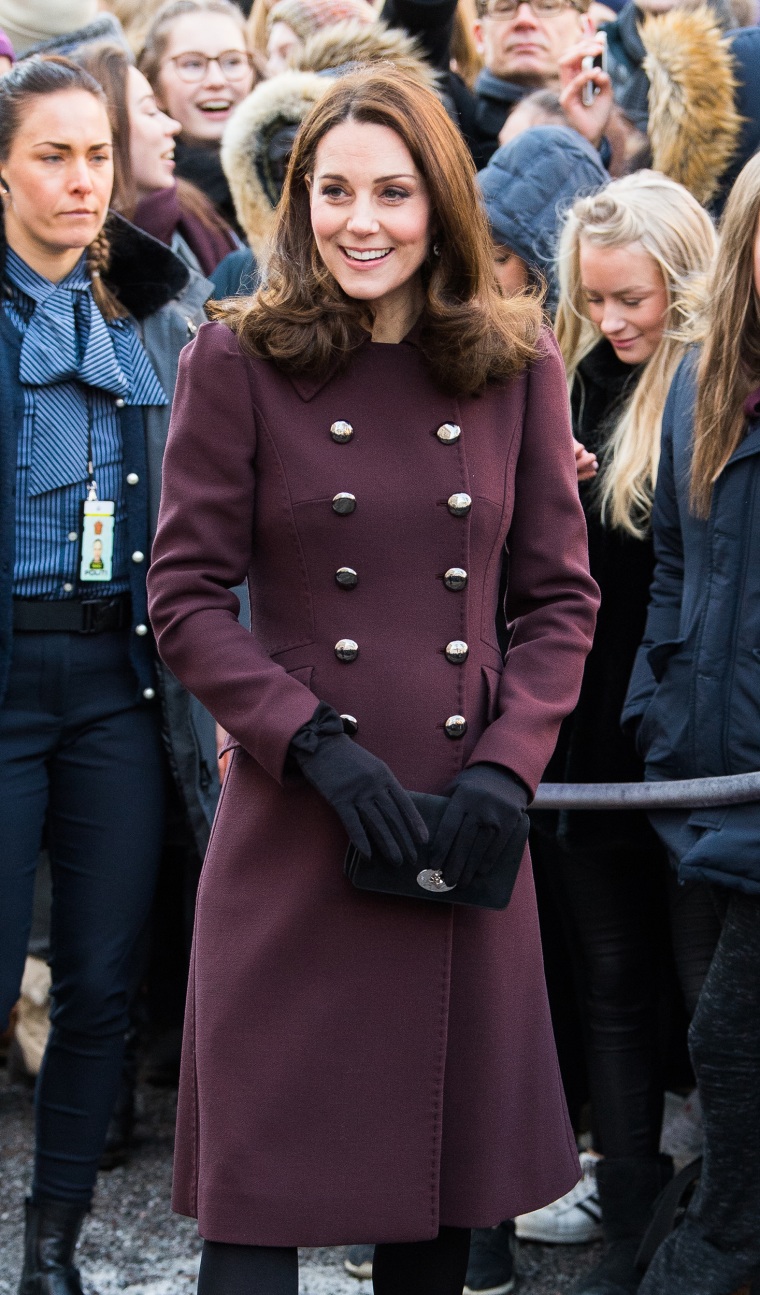 Markle is clearly already a pro.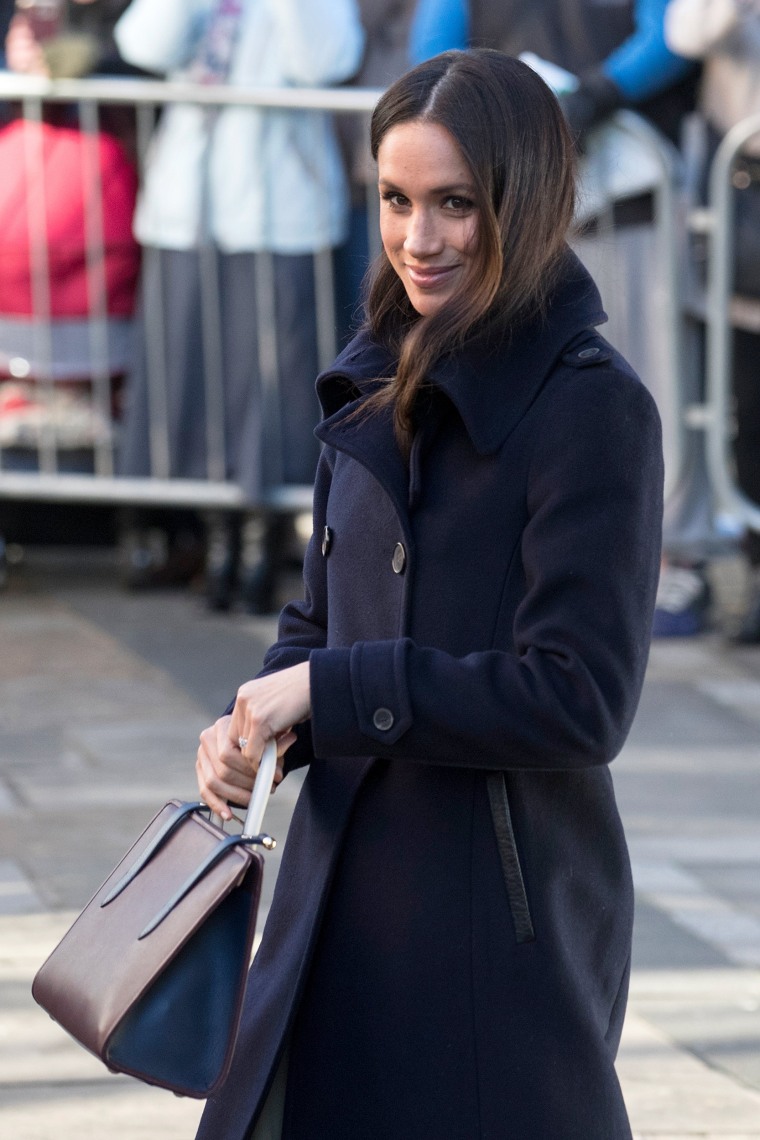 And with her chic, crossbody bags, Markle seems to be blazing a new trail for royal style!