The big day is finally here! Meghan, Duchess of Sussex, has officially launched her clothing collection — and it's gorgeous.
The new mother stopped by Smart Works in London today to speak about the limited-edition collection, which she designed in collaboration with British brands Marks & Spencer, John Lewis & Partners and Jigsaw, and her friend, designer Misha Nonoo.
The Smart Set capsule collection benefits Smart Works, a charity that helps unemployed women find professional clothing for job interviews. The former Meghan Markle became a patron of the organization earlier this year, and first announced the collection in the September issue of British Vogue.
And it looks like she truly loves the final five-piece collection! The 38-year-old stepped out today in a white blouse and black pants from the line, which she paired with light brown heels.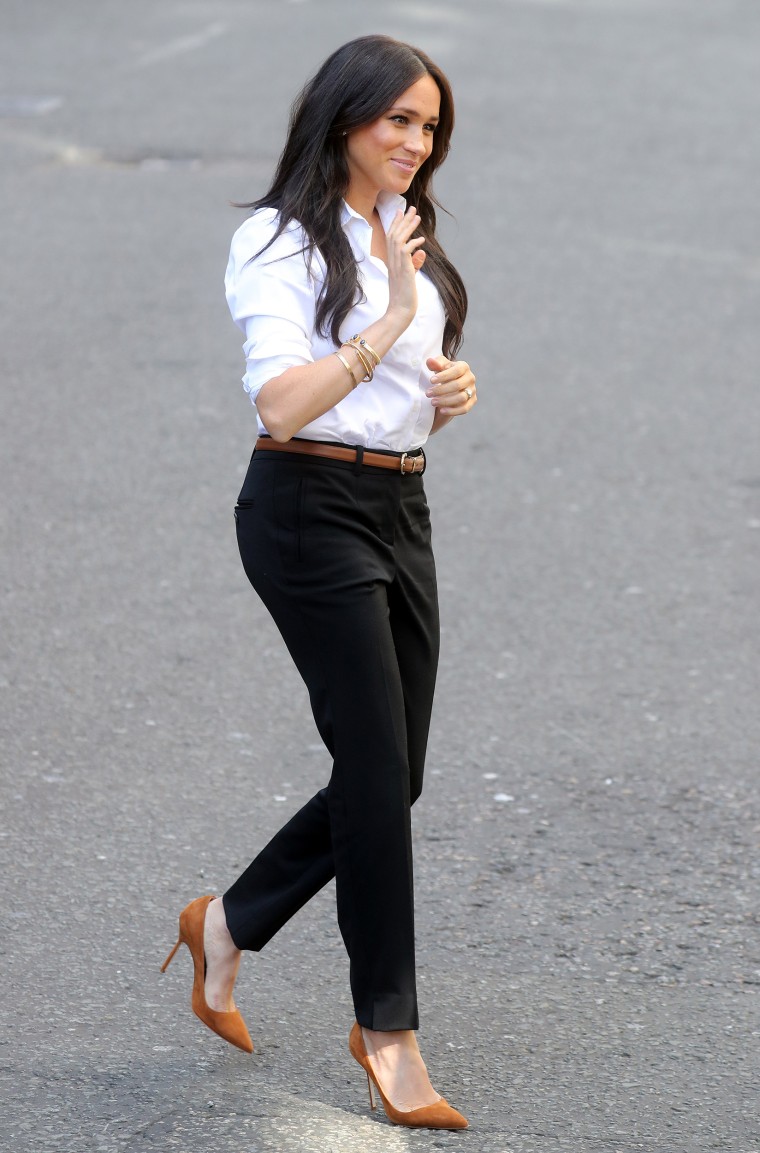 The collection is now available in stores, online and in Smart Works dressing rooms across the U.K. for two weeks, and includes work staples like this classic blazer from Jigsaw.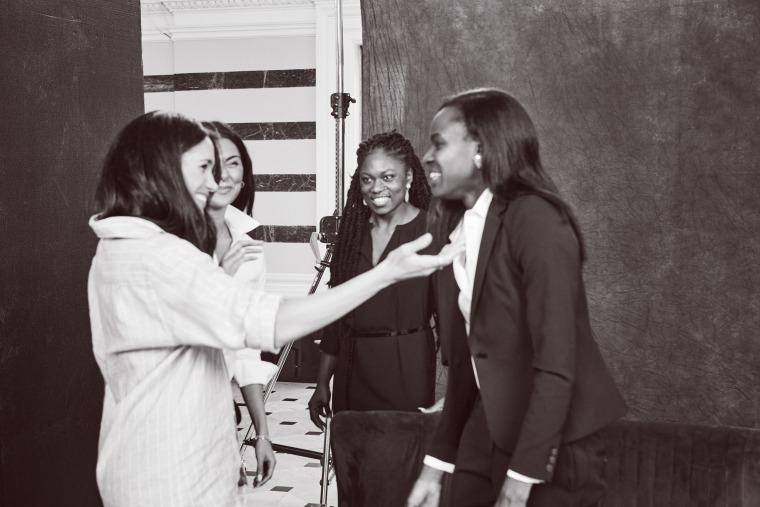 And it includes a matching pair of slim-fit trousers.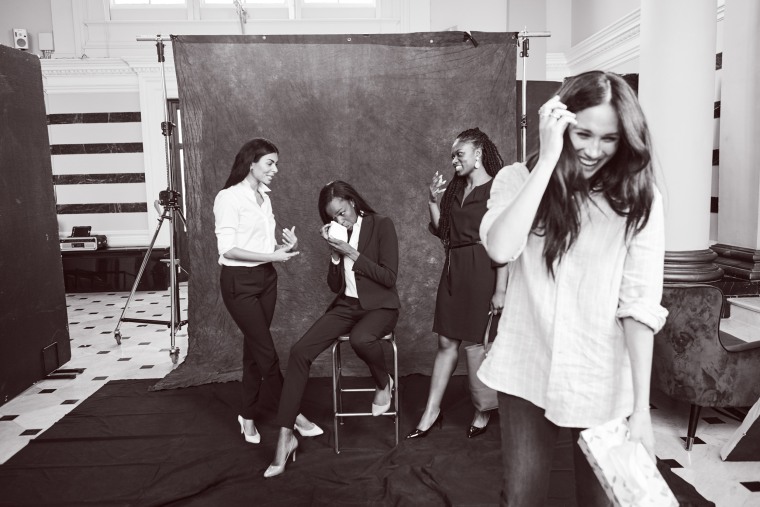 John Lewis & Partners designed this roomy tote that's perfect for storing all those interview essentials.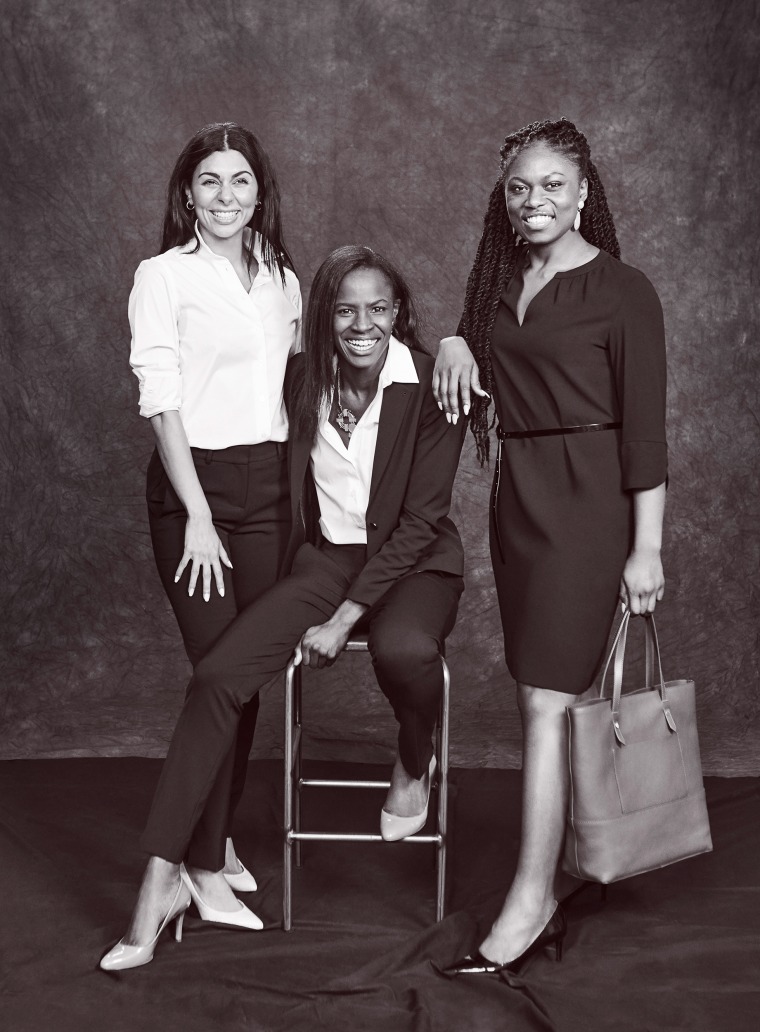 This shift dress from Marks & Spencer can easily go from the office to a night out, and is only $33!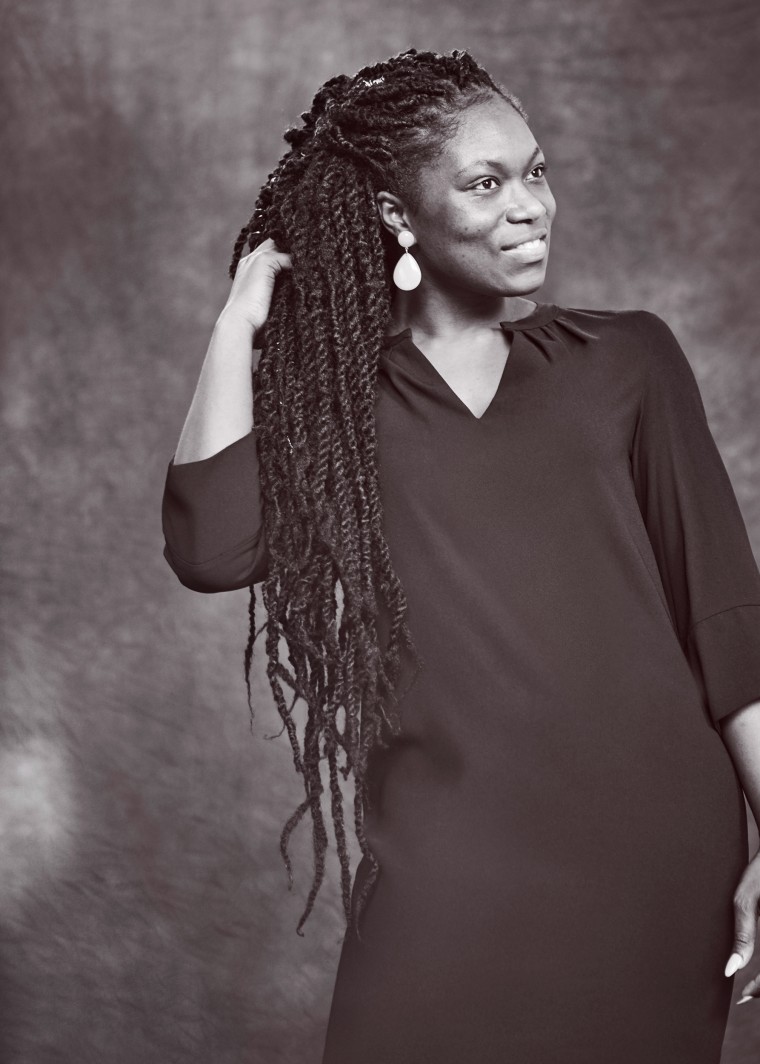 And Misha Nonoo crafted this classic white shirt.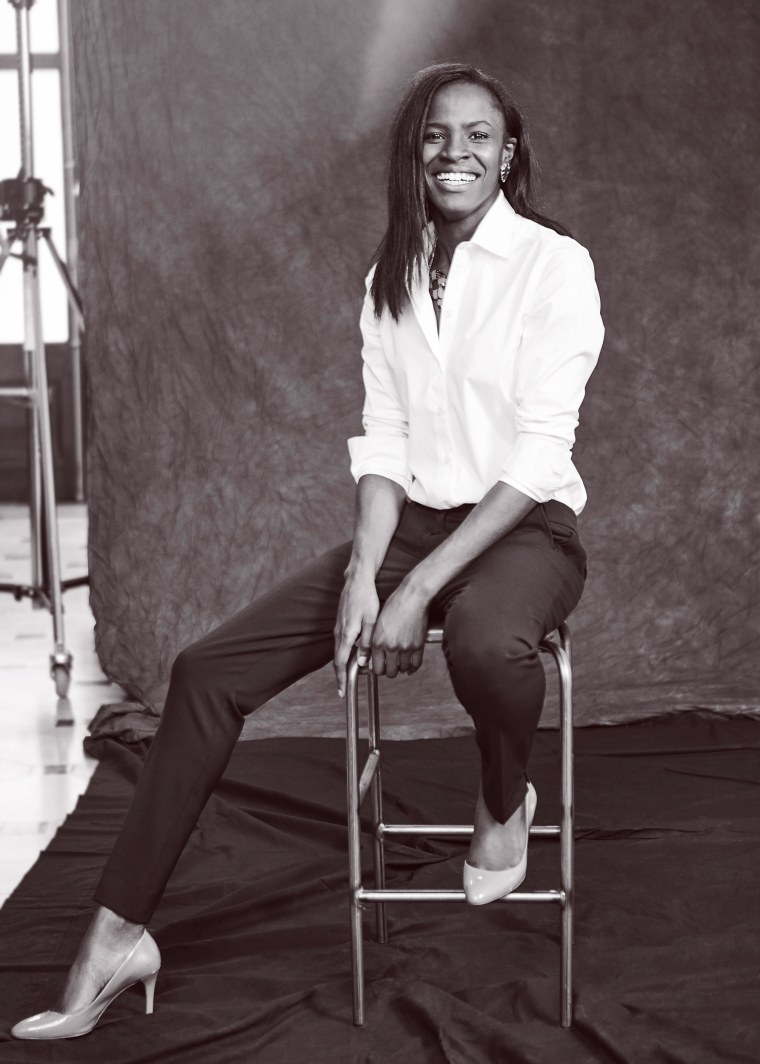 The best part? For every item you buy from the collection over the next two weeks, one will be donated to Smart Works to support women in need.
"Many of the brands agreed to use the one-for-one model: for each item purchased by a customer, one is donated to charity," the duchess wrote in British Vogue. "Not only does this allow us to be a part of each other's story, it reminds us we are in it together."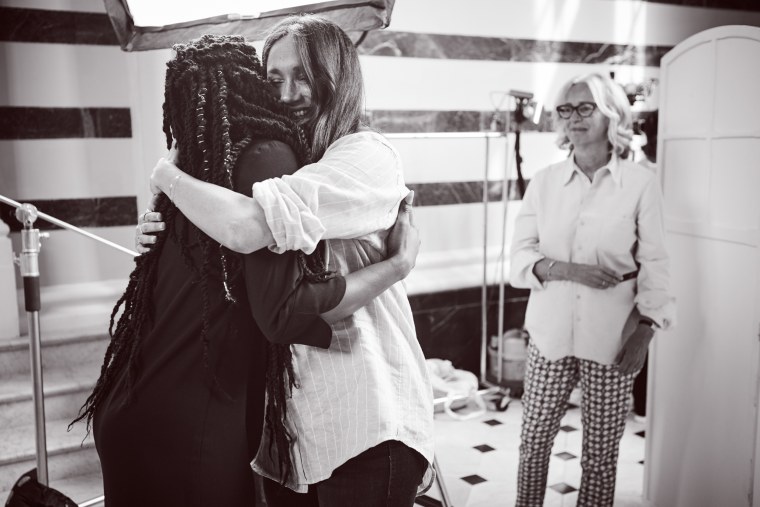 In an official statement released today, the duchess shared her gratitude for her design partners: "Thank you to the four brands who came together in supporting Smart Works on this special project — placing purpose over profit and community over competition. In convening several companies rather than one, we've demonstrated how we can work collectively to empower each other — another layer to this communal success story, that I am so proud to be a part of."
The duchess recently became the royal patron of Smart Works, and she has clearly been inspired by her work with the organization.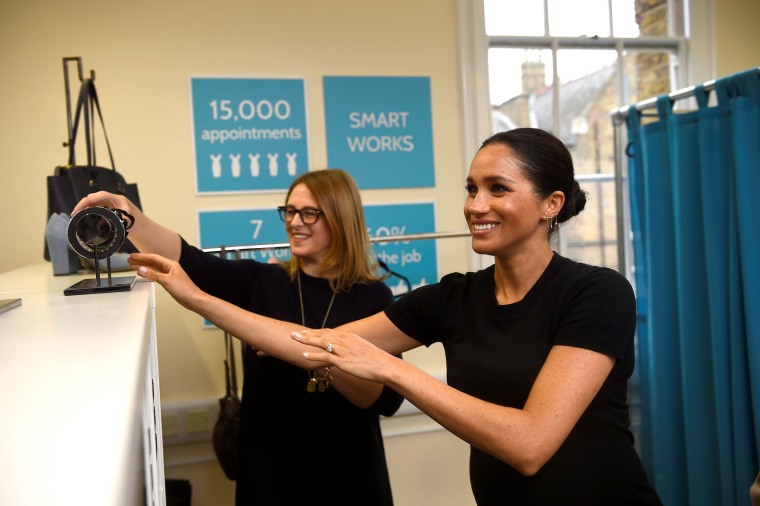 "It's the enthusiasm of the volunteers, the earnestness of the staff and, most of all, the blushing, bashful and beautiful smile that crosses a client's face when she sees herself in the mirror, that I have found so profoundly compelling," she wrote in British Vogue. "Because in that moment, she feels special and emboldened."
It's no surprise that the duchess has partnered with these brands to design the collection. She has been spotted in the past wearing items from Marks & Spencer, a popular British department store that sells clothing as well as home items and groceries.
The leather gloves she wore during her first Christmas with the royal family in 2017 turned out to be from the store, retailing for about $28.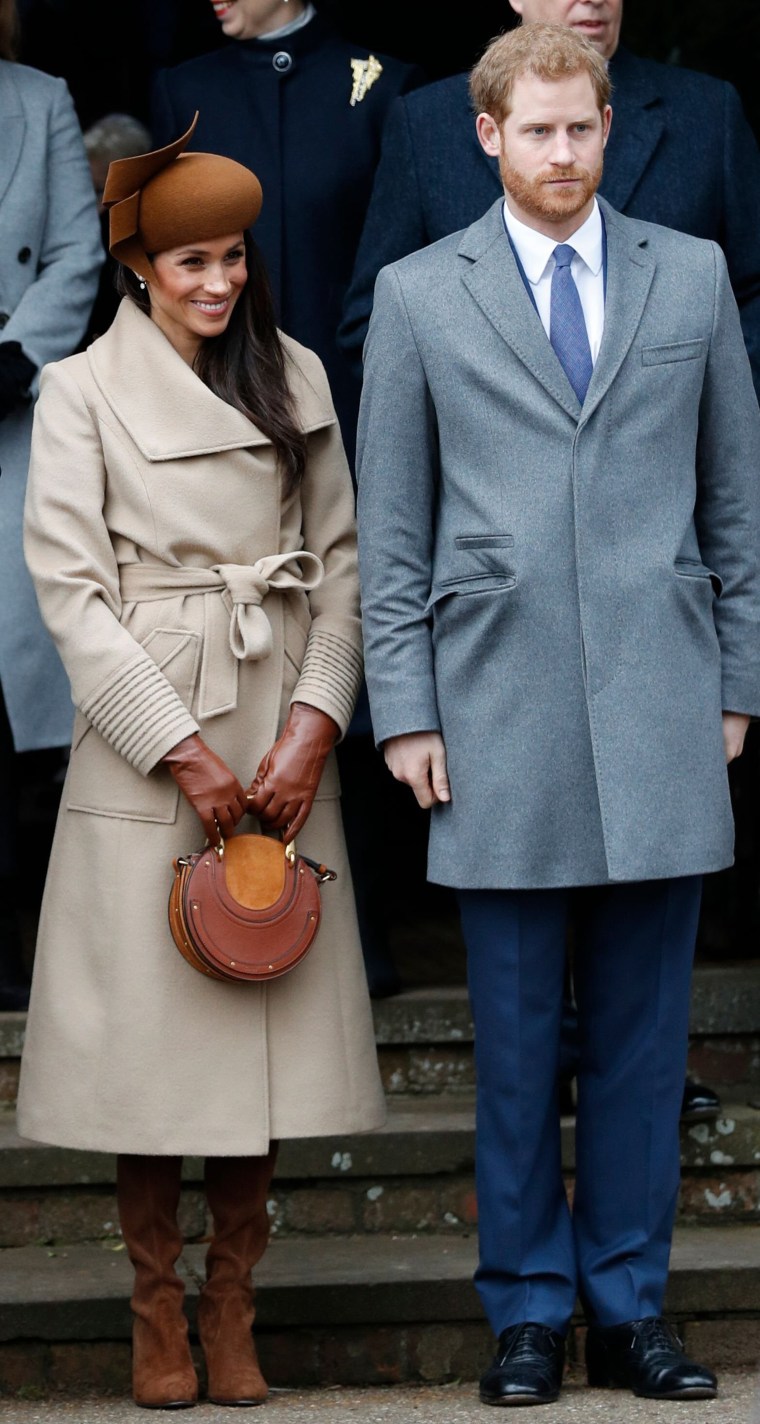 She also wore this $42 wool-blend sweater from M&S last January.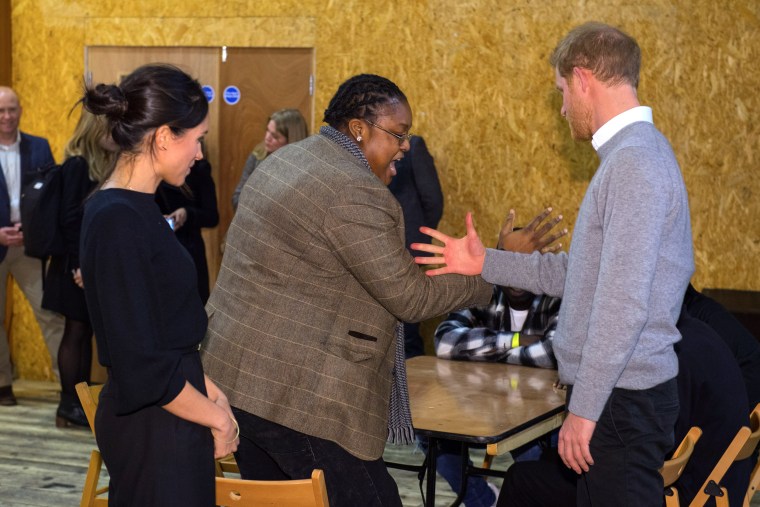 That same day, she wore a scarf by Jigsaw, the luxury British brand that collaborated on her new collection.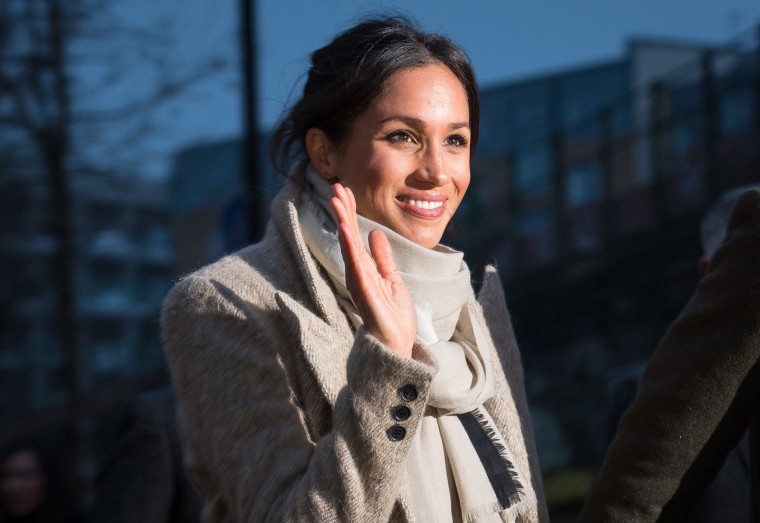 The former Meghan Markle no doubt drew on her past design experience when creating her upcoming clothing line. Back in 2017, she helped design a capsule collection for the Canadian retailer Reitmans, creating five versatile work-to-weekend pieces.