She hasn't even married her prince yet and Meghan Markle has already committed her first royal fashion faux pas — she went bare-legged in public!
The 36-year-old "Suits" star showed up sans pantyhose to her engagement announcement with Prince Harry on Monday, and apparently that's a something of a royal no-no, reports The Cut.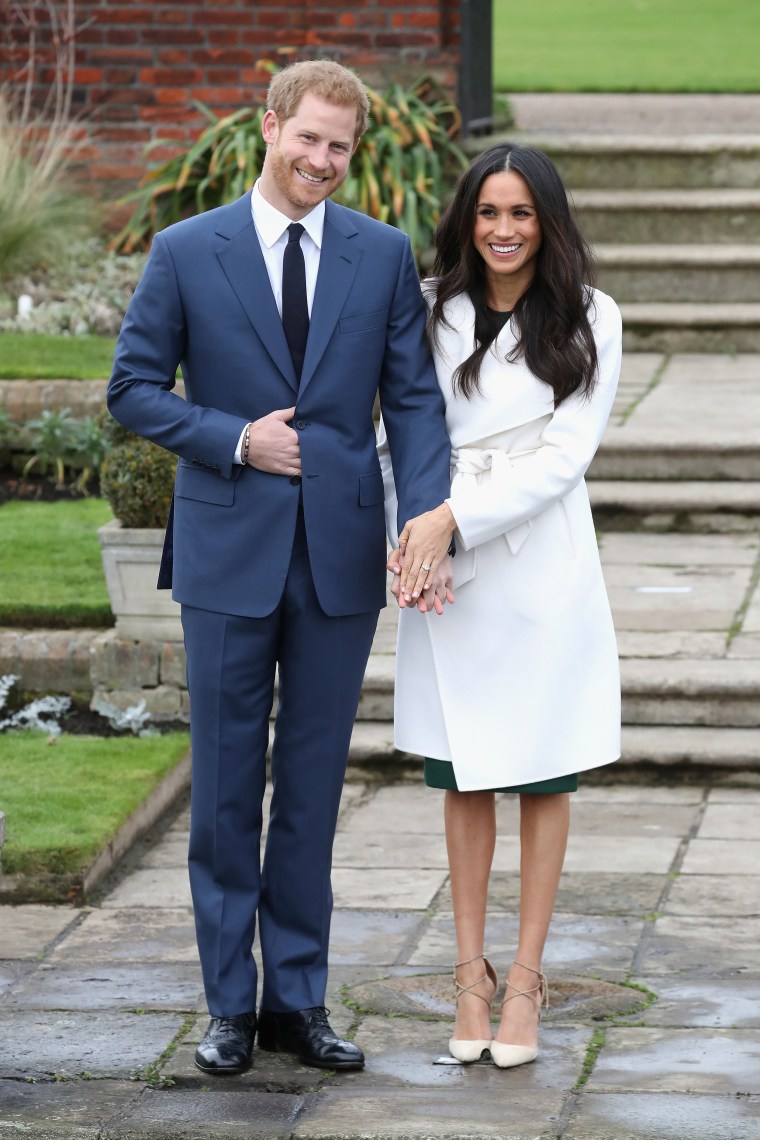 While the rule isn't exactly set in stone in some strict royal-family style book, enthusiasts of the monarchy note that Queen Elizabeth herself has worn pantyhose in public for the past, oh, 91 years.
Kate Middleton, too, famously wears pantyhose. In fact, many credit the stylish duchess, who usually wears glossy, sheer tights in public, with bringing hose back in vogue for younger Brits.
According to a WWD 2012 report, after Kate and William's royal wedding in 2011, sales of sheer tights went up by 46 percent at the U.S. luxury department store Selfridges and 500 percent at the British supermarket chain Asda.
The trend even made its way across the pond to the U.S., where fashionistas know it's still going strong today.
Of course, Markle —who ran her own lifestyle blog calledThe Tig until this past April — did follow another unspoken royal fashion tradition on Monday: Her nails were painted in a natural-looking color just like the Queen, who's reportedlyworn a pale pink shade called "Ballet Slippers" by Essie for nearly three decades.
Will Markle continue to go boldly bare-legged? We'll have to wait and see.