Meg Ryan had one of the iconic Hollywood haircuts of the '90s: a shaggy bob that was in demand by many of her fans. It was a hot trend at the time, and the story behind it is pretty hot, too.
The 55-year-old actress wrote in an essay for InStyle that she got the haircut mostly by accident while working on her 1995 film "French Kiss."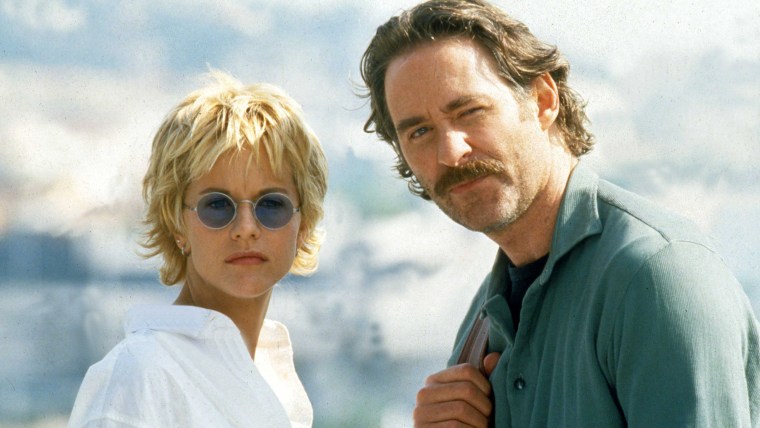 "I played a character stranded in Paris without luggage, money or a place to live, so it was a stretch to think she had much opportunity to shampoo," she explained. Her stylist, Sally Hershberger, "had to figure out hair that looked bad but sort of good all at once."
"While we were working it out during the camera test, she punctuated some remark she was making by pulling the curling iron way over her head," Ryan continued. "A sizable chunk of my hair had singed off and was still wrapped around the iron. I noticed the flame first. For a second Sally looked like the Statue of Liberty: frozen, torch aloft and a little green. You can't really blame her for the iron's overheating because of the different voltages in Europe. She was left to scissor away until we got what we got."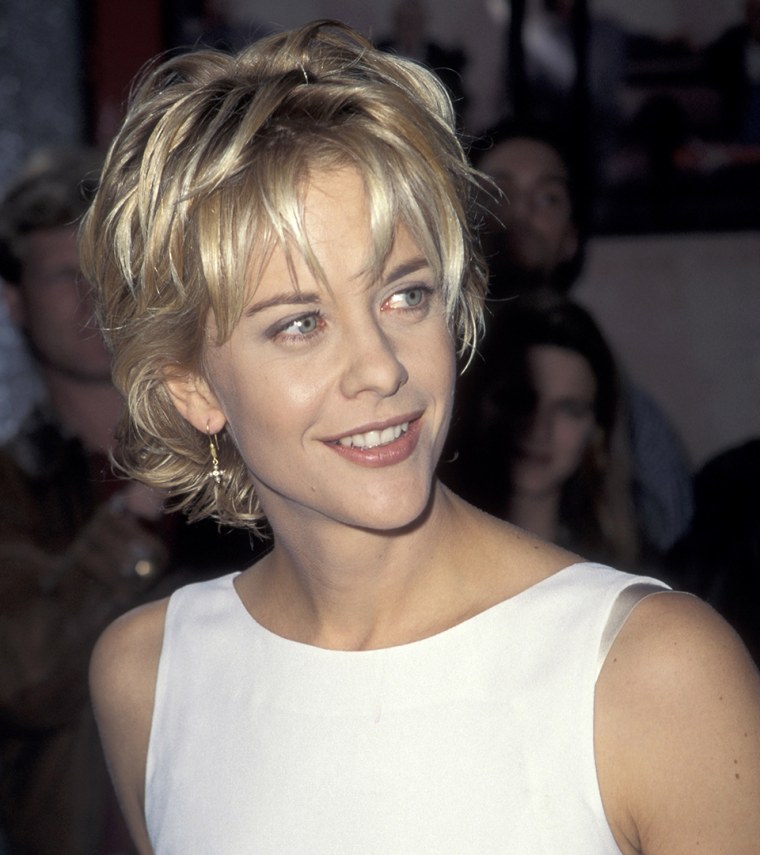 It's safe to say the cut worked out. Ryan wrote that Hershberger told her "there were years and years when people would come to her with crumpled magazine pages and expect to leave her salon with the same cut as mine. She obliged as much as she could, but in some impossible cases — namely, for super-straight or very curly hair — she would have to deny the request. You can't please everybody."
That includes her children. Ryan recalled a time when her son disapproved of a blow-dry look she had when he was younger.
"He was getting over the flu. I looked in on him sleeping and touched his flushed little face with the back of my hand. He opened his eyes, took one look at me, and burst into tears," she wrote. "He mooshed my hair around and felt better, I guess, because he went directly back to sleep."
She once had a similar experience with her daughter, too. Apparently, she was also a fan of her mom's famous 'do.
"My daughter also finds disorienting anything approaching organized hair on me. She's 12 now, but when she too was about 6, I had my hair flat-ironed for some reason, and I kissed her good night. 'I love you,' I said. 'Say that to me with messy hair,' she whispered."
In her essay, Ryan also laments the fact that the internet has become what she calls a "shame machine." "At times I've let the haters put my head down and my bad-hair day in a hat. I hope my kids don't waste their time feeling like that."
And she has an important piece of advice to ensure her kids won't feel down when people are critical of them.
"I'm going to arm my daughter with something my girlfriend learned from her mom when she was 12," Ryan wrote. "She said a person should assume that half the people she meets in life won't like her for the precise reasons the other half will, and she might as well stop trying to please everybody because, given that fact, it's mathematically impossible anyway."