If you're looking for fashion inspiration, style tips, beauty news or budget-friendly buys, have we got the team for you! Meet our fabulous TODAY Style Squad: Bobbie Thomas, Jill Martin and Lilliana Vazquez.
Bobbie Thomas
Style editor, best-selling author, fashion, beauty and lifestyle expert, entrepreneur and mom.
When it comes to style, no voice has been as clear, credible and consistent as Bobbie Thomas' over the past 20 years. She's a reliable resource with years of experience helping women navigate everything from breakups to makeup to motherhood and more, eager to share what she's learned.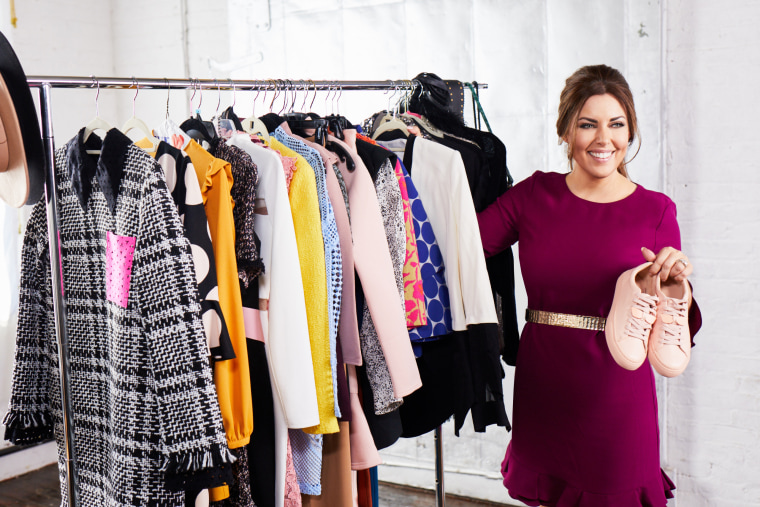 Equal parts expert and everywoman, Thomas has created a one-of-kind niche in the style sphere as one of the few authorities out there who has truly done it all. While she is nationally recognized today for her work on television, in print and as the co-founder of Woosh® Beauty, Thomas began her career as a rape crisis counselor. This experience cemented her belief that "beauty truly comes from the strength within." It's why she has continued to share an intimate space with women as a "professional girlfriend" ever since. A seasoned member of the TODAY family for more than a decade, Thomas has been featured in over 500 style segments, sharing her tips, tricks, advice and expertise. Her popular "Bobbie's Buzz" series airs every week with Kathie Lee and Hoda.
Beyond the TV screen, Thomas connects directly with hundreds of thousands of followers through social media platforms and her website Bobbie.com. Prior to making her home at TODAY, Thomas stood out as the advice columnist for top-selling national teen magazines J-14 and Twist and was one of the first red-carpet correspondents on E! television.
Thomas' audience followed her to In Touch Weekly, where her column "The Buzz" covered Hollywood's hottest fashion and beauty must-haves every week for more than seven years. Then, as a popular E! Entertainment personality, she covered celebrity looks and joined the sister network, Style, to co-host their "Fashion Police" series. She has continued to be a coveted guest and trusted news source on a variety of television programming including "The View," "Extra," "Access Hollywood" and "Wendy Williams" as well as CNN, VH1, MTV and more.
Her best-selling book, "The Power of Style: Everything You Need to Know Before You Get Dressed Tomorrow," has been touted as a must-have resource to help women of all ages and backgrounds breathe new life into their personal wardrobes. In addition to her role on TODAY, Thomas works with a number of corporate brands and charities aimed at helping women feel beautiful from the inside out. She has partnered with organizations including The UN Foundation, Step Up, Make a Wish and RESOLVE: The National Infertility Association.
In 2013, Thomas co-founded Woosh® Beauty: a female owned and operated company dedicated to providing innovative and practical solutions to the very real beauty issues all women face. Woosh® Beauty officially launched in October 2015.
Bobbie was born in Rhode Island, grew up in Los Angeles and now lives in New York City with her husband Michael, their son Miles and their Chihuahua Chica.
See all of the 2016 TODAY Style Heroes!
Welcome to our first annual TODAY Style Heroes list, honoring 40 actors, designers, athletes and revolutionaries changing the style world.
Jill Martin
Jill Martin is an Emmy Award-winning television personality, sportscaster, fashion expert and co-author of the New York Times bestselling style guide "I Have Nothing to Wear!" She's also co-author of "Fashion for Dummies" and "The Weekend Makeover."
As a contributor on TODAY, Martin is best known for her wildly popular "Ambush Makeover" and "Steals and Deals" segments. After writing three fashion self-help books, Martin wanted to give women the power and ability to get their life organized and in order. Since she struggled to find worthwhile products on the market, she launch Jill by Jill Martin, a home organizational line that launched on QVC in April 2013. She then expanded her role and took on the position of creative director of QVC's G.I.L.I. (Got It. Love it.), a contemporary fashion and accessories line.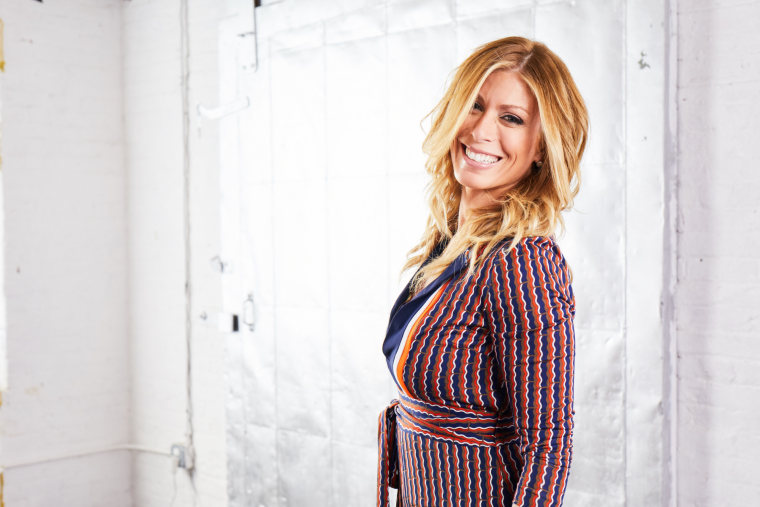 On TODAY, Martin discusses everything from the latest trends to how to shop on a budget. She has reported from The Emmys, Golden Globes and Oscars. Martin was the New York correspondent for "The Insider" and NBC's "Access Hollywood." She's conducted one-on-one in-depth interviews, covered red carpet events and reported on the latest entertainment news.
A die-hard sports fan, Martin broadcasts for the New York Knicks, reporting during pregame and postgame shows and conducting one-of-a-kind interviews at halftime. Her "NY Minute" segments include guests such as Kevin Bacon, Ron Howard and Spike Lee. Prior to joining Madison Square Garden, Martin spent five years as a sports anchor/reporter for CBS-4 (WFOR) in Miami. She reported and anchored the 6 p.m. and 11 p.m. newscasts and contributed to the pregame and postgame Dolphins' broadcasts. She also covered the Marlins World Series victory in 2003 and was there for every step of the excitement when the Miami Heat won the championship in 2006. While at CBS, Martin was honored with an Emmy nomination for a story she did with the Dolphins Linebacker Junior Seau. Her exclusives include a week-long series with Shaquille O'Neal leading up to the 2006 Finals, along with the exclusive one-on-one with Canes Star Running Back Willis McGahee when he decided to go pro. Martin was the only reporter inside the Heat's championship locker room with Shaq, Pat Riley, Dwyane Wade and the gang.
Martin began her career as an assistant at "The Maury Povich Show" after interning at "LIVE! with Regis and Kathie Lee" and "Geraldo." With production experience under her designer belt, she soon began her broadcasting career in 1999. As the host of WAMI-TV's "Live," Martin reported on entertainment happenings in the Miami area, conducting celebrity interviews and covering special events. Following her time with "Live," Martin spent a short time as a Hamptons reporter for News 12 Long Island, reporting on the entertainment scene and writing a corresponding feature in Dan's Paper highlighting the summer's must-haves. From News 12, Martin landed a role as a fashion correspondent with "Good Morning America" where she highlighted the hottest fashion trends. After a year with ABC, Martin spent two years with the Miami Heat, sharing her passion for hoops as she hosted live broadcasts during timeouts and halftime.
Martin earned four Emmy's for her reporting with the New York Knicks and graduated from the University of Michigan with a degree in communications.
RELATED: 'Why I Love My...': How these stars overcame body insecurities
Lilliana Vazquez
Lilliana Vazquez is one of the most sought after personalities in the industry, acting as host, influencer, expert, producer and style adviser to the biggest names in entertainment, both on-air and online. She has quickly become one of the most watched, multifaceted talents thanks to her signature brand of accessibility and energy.
This March, Vazquez joined the TODAY team as a regular contributor, putting her in millions of homes each week. Vazquez made her first appearance on TODAY back in 2011 and has been a staple for the morning juggernaut ever since. Her hallmark segment — "Luxe for Less," which helps viewers find the latest trends and runway-inspired looks at an affordable price — has become a fan favorite on "Kathie Lee and Hoda."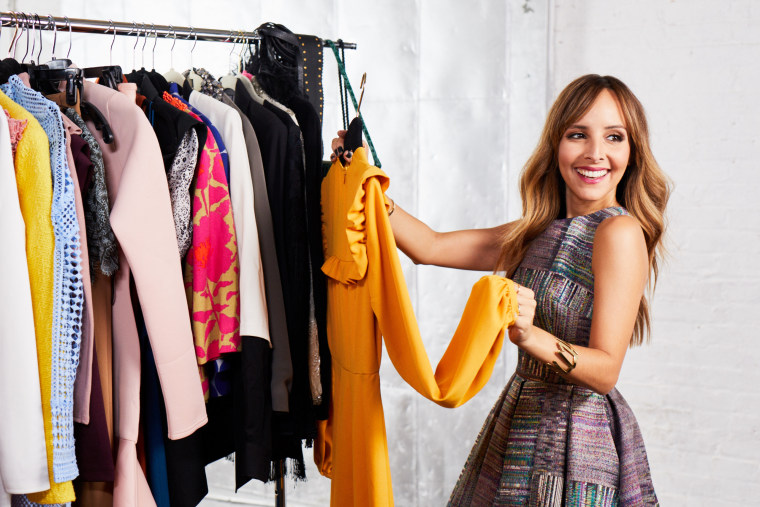 Vazquez can also be seen on "TODAY's TAKE" covering the latest trends and news in technology, business, travel, entertainment and lifestyle. She is NBC's secret weapon on the red carpet at The Golden Globes, The VMAs and The Met Gala and has interviewed a wide range of A-list talent including: Matthew McConaughey, Charlize Theron, Jane Fonda, Michael Caine, Sarah Jessica Parker, Mila Kunis and Carrie Underwood.
As a media–savvy millennial, Vazquez has always been at the forefront of what's next in the digital space. In 2008, she launched her blog and followed up the success of the site with a namesake book, "The Cheap Chica's Guide to Style: Secrets to Shopping and Looking Chic" in 2013. This fashion guide has helped women around the globe define their personal style while showcasing Vazquez's foolproof formula for scoring the best style on a budget. Most recently, the blog has evolved into a lifestyle destination for women of all ages with Vazquez as the creative force.
TheLVGuide.com is the place to find need-to-know brands, innovative ideas and expert advice on a carefully curated range of topics — from fashion and beauty, to home décor and DIY. Her social channels also act as daily inspiration and motivation for more than 100,000 faithful followers.
In addition to her day job(s), Lilliana is the expert that producers and executives call to lend style expertise on entertainment programs including: "Access Hollywood," "E! News," "Wendy Williams," "The Talk" and "The Rachael Ray Show." She was a panelist on the second season of "The Meredith Vieira Show," sharing her distinct point of view on everything from the latest political headlines to her personal experiences as a female entrepreneur and a first-generation Latina. Lilliana has also served as an ambassador, spokesperson and content creator for some of the biggest brands in the U.S. including: Disney, Sephora, TJ Maxx and Marshalls, to name a few.
To help kick off New York Fashion Week, she recently partnered with Target to curate looks from their fall collection for select influencers. Vazquez is a proud Texan and Latina who was born and raised in Fort Worth, Texas to a Puerto Rican father and Mexican mother. She is one of the first in her family to attend college. She attended George Washington University on a full academic scholarship and graduated with a Bachelor's Degree double majoring in international business and entrepreneurship.
Vazquez is heavily involved with the Hispanic Federation, which is the nation's premiere Latino nonprofit membership organization that seeks to support Hispanic families and strengthen Latino institutions through work in the areas of education, health, immigration, civic engagement, economic empowerment and the environment. She hosted their annual gala at the American Museum of Natural History and helped raise a record-breaking amount of donations for the organization. Vazquez is also active with 100 Hispanic Women, which focuses on empowering young Latinas, and supports continuing education for women as they advance through their careers.
Vazquez currently resides in the Chelsea neighborhood of Manhattan with her husband. The pair recently purchased a home in Montauk and love to spend weekends at the beach whenever they can. In her spare time, Vazquez enjoys traveling, snowboarding, baking, tequila tasting and shopping online — not necessarily in that order!