A romper should, in theory, make life easier. With just one piece, you've got an entire outfit that's meant to look carefree, casual and right on-trend.
But as all ladies who have attempted to wear this style to a party or (heaven forbid) a music festival know, part of wearing a romper is decidedly not easy. And that is using the bathroom.
It's simply on or it's off. There is no in-between.
That's basically the only difference on this new man romper, named the RompHim.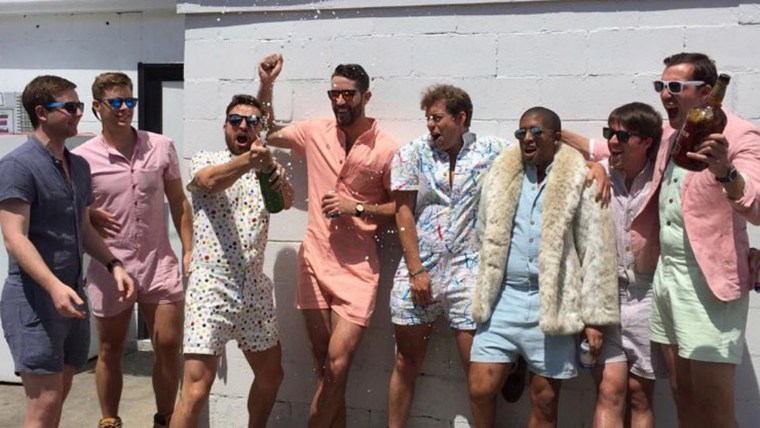 The creators at ACED Design have gone and added a zip fly, leveraging the laid-back cool of a romper without the logistical issues.
Mind. Blown.
But let's back up for minute — man romper?
"We were sitting around drinking beers one evening and got to talking about the men's clothing options out there," the business student founders reveal on the Kickstarter page. "Everything was either too corporate ... too fratty ... too 'runway' ... or too basic ... Why wasn't there anything out there that allowed guys to be more stylish and fun without also sacrificing comfort, fit and versatility?"
So, they came up with this. The RompHim borrows popular men's clothing design elements — like a shirt pocket, an adjustable waist tab and, yes, a zip fly — and pairs them with a style that shows off a rarely seen patch of man thigh.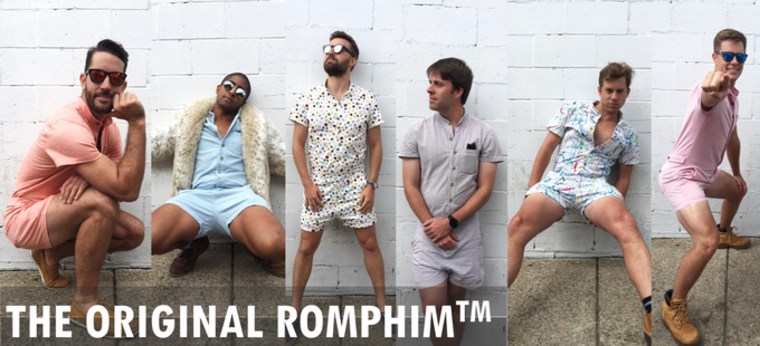 The RompHim will come in fashion-forward shades like chambray and paint splatter, and it will retail for $119.
The description also promises it will "turn heads and break hearts," so that alone sounds worth the price.

While we're not sure if the design was meant as a joke, people are really responding. In two days, more than 500 backers have already pledged a staggering $50,000 — five times the requested fundraising goal. Looks like this is officially happening, with a tentative launch in July.
Hold onto your hearts, ladies!
And gentlemen, here's one more reason not to skip leg day at the gym.
RELATED: