One woman's amazing makeup transformation of her 80-year-old grandmother has beauty buffs across the world in awe.
Tea Flego, a 32-year-old makeup artist in Pula, Croatia, said it takes about 45 minutes to transform her grandmother Livia, whom she lovingly calls "Glam-Ma," into a full-on fox with high cheekbones, long lashes and perfectly painted lips. Photos of Livia's look have gone viral on Flego's Instagram page, with many fans sharing the same sentiment: "She's so beautiful!"
Glam-Ma, who lives in a nursing home in Split, Croatia, isn't ashamed of her wrinkles — she just loves being a part of her granddaughter's projects, Flego said.
RELATED: Makeup project 'ages' couples by 50 years
"Every time she looks at herself after makeup she says, 'Holy crap!'" Flego told TODAY in an email.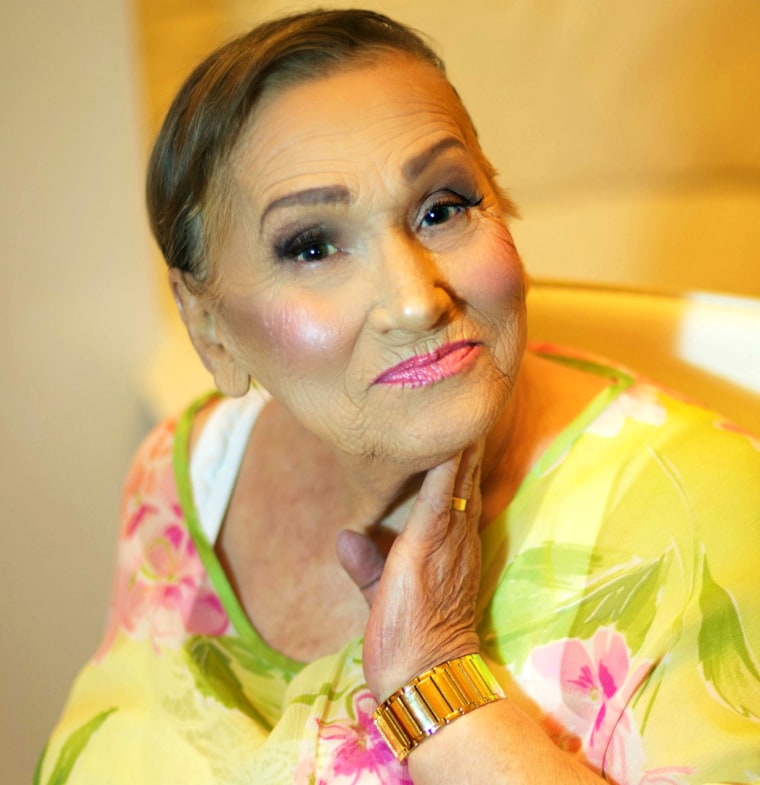 And she's used to it by now. Flego, who owns a makeup studio in Pula and has done work in the music and film industries, said she's been using her grandmother as a model ever since she was a little girl and just starting to experiment with makeup.
RELATED: Baby-sitter turns toddler into little old lady with makeup
"I've done makeup for her many times but never recorded it," she said.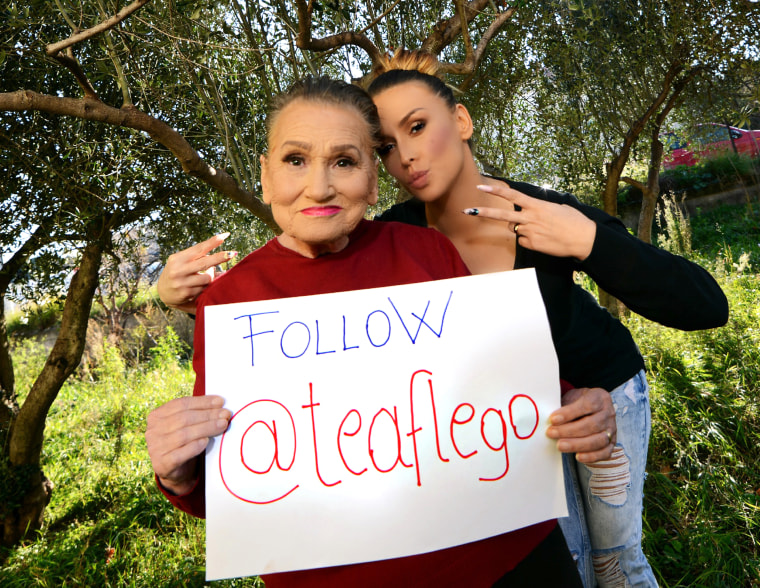 Glam-Ma, who's suddenly become contouring inspiration for women a quarter of her age, is thrilled at how popular the photos have become: "She is enjoying her fame," Flego said.
"Every day I tell her where she was published and she can't believe it," she added.
RELATED: Mom's ambush makeover stuns her two boys (and her husband, too!)
Flego said the makeup sessions happen sometimes at the nursing home and sometimes at her mother's home in Split. She starts with a base to smooth out the skin — "blurring wrinkles is [Glam-Ma's] favorite part," Flego said — and then applies false eyelashes and draws on eyebrows.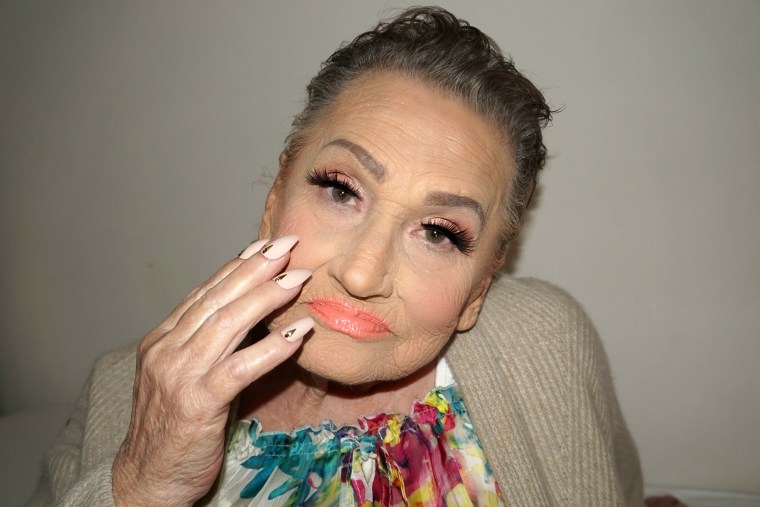 Flego described her grandmother as "kind and friendly" and always on top of trends. She has five children, 12 grandchildren and 16 great-grandchildren, and they're all "so proud of her," she said.
"She's become a mascot in the nursing home — her friends call her a star," Flego added.