When Jamie Brewer strides down the catwalk during New York Fashion Week, she'll not only be showing off an original design by Carrie Hammer, but she will also become the first woman with Down syndrome to grace the runway.
"Young girls and even young women … [see me] and say 'hey, if she can do it so can I,'" says Brewer, an actress known for her work on "American Horror Story" and an advocate for people with intellectual disabilities. "It's a true inspiration being a role model for any young women to [encourage them] in being who they are and showing who they are."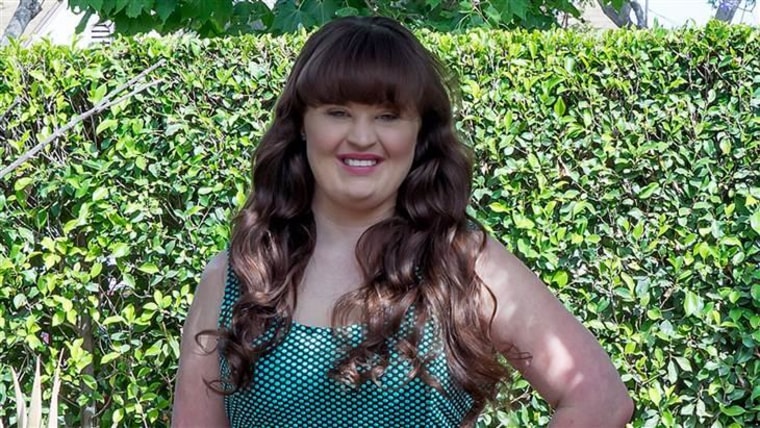 Brewer is modeling as part of Hammer's "Role Models Not Runway Models," a campaign the designer started when she was first asked to show her line at Fashion Week a year ago. Hammer wanted to represent the women who bought her designs and realized that featuring her clients—leaders of multibillion dollar businesses, heads of global nonprofits, pioneers of cutting-edge research, and women who just rock—would do exactly that. For her first show, she invited her friend, Danielle Sheypuk, who uses a wheelchair, to be a model.
"I called up my existing clients who were all incredible women and one of them happened to be a doctor and a sex therapist who happened to be in wheelchair," Hammer told TODAY.com. "It was never intended to be this incredible statement."
But it was. Hundreds of women and girls contacted Hammer to thank her. One email stuck out: Every time Hammer read it, she cried. It was from Katie Driscoll, co-founder of Changing the Face of Beauty, a nonprofit that encourages media to include people with disabilities. She wrote:
"Thank you for being the change that is long overdue. I could literally cry every time I read an article talking about your decision to include a model who just happens to have a disability! YOU are what this world needed!"
Driscoll's daughter Grace was born with Down syndrome. After sharing her story with Hammer, Driscoll asked a favor.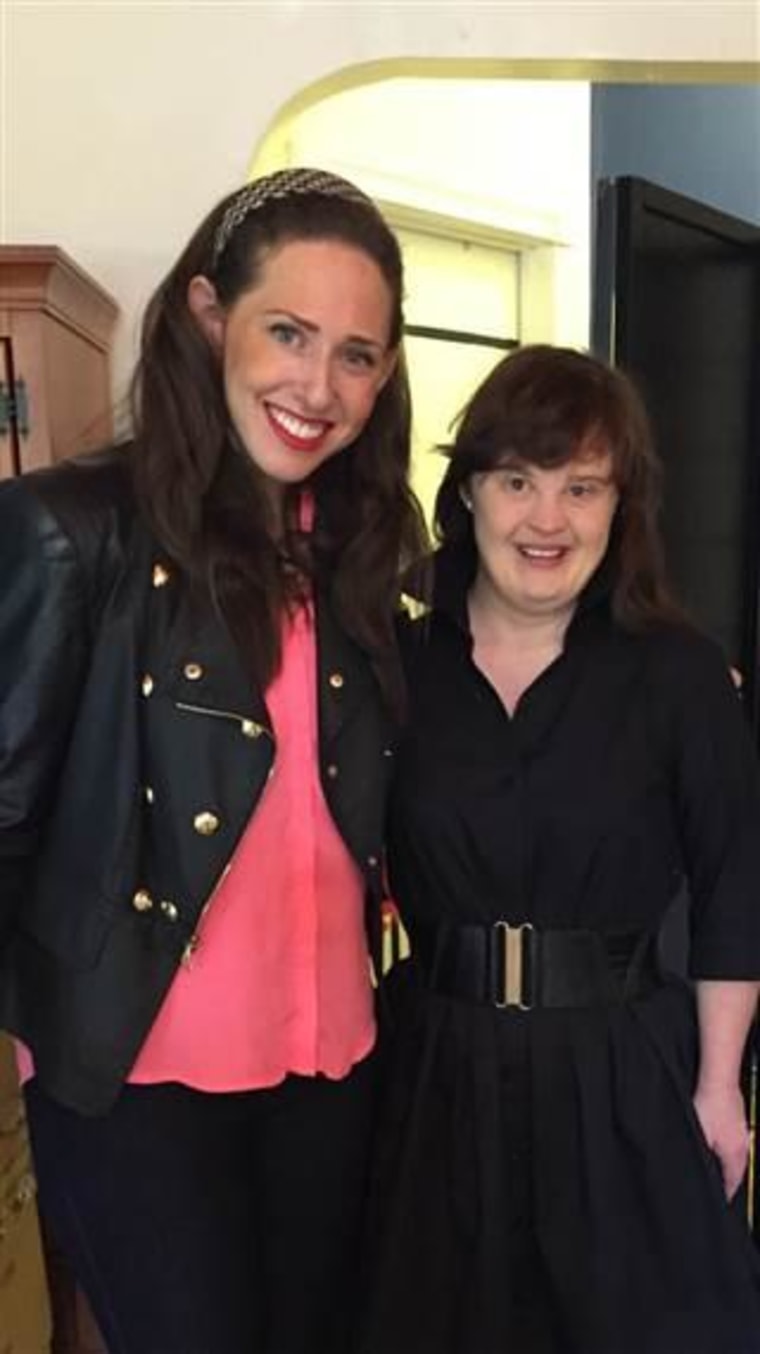 "She asked if I would have a role model for Grace," Hammer says.
"Role Models Not Runway Models" took off, and Hammer received hundreds of nominations for women to model in her shows—including one from Karen Crespo, who lost her limbs to bacterial meningitis and longed to walk the runway to boost her self esteem. She appeared in Hammer's fall Fashion Week show. But the designer didn't forget about Grace. She asked Driscoll to suggest a good role model, and the mom immediately named Brewer.
"I explained to her how important it is for my daughter to have role models like [Brewer] to see that [anything] is possible," says Driscoll.
While most recognize Brewer for playing Addie in "American Horror Story: Murder House," Nan in "American Horror Story: Coven," and Marjorie in "American Horror Story: Freak Show," she has long worked as an advocate for people with intellectual disabilities. At 19, she was elected to the State of Texas ARC Board; she also worked on the Executive Board for the State of Texas ARC and the Governmental Affairs Committee for the State of Texas, where she was the only member with a disability.
"Jamie is an activist for intellectual disabilities, she is a writer and artist and amazing actress," says Hammer.
Hammer designed a dress that she hopes plays up Brewer's fabulous qualities.
"'American Horror Story' is dark, scary, bewitching so we had to go with black and Jamie has a beautiful body with a teeny waist and curves and we went with an A-line," she says. The dress is also special for another reason—Hammer hopes that First Lady Michelle Obama will wear it.
For her part, Brewer feels excited for her spin down the runway.
"It's amazing, it's really neat. Many women have many sides to their personality, this dress fits...mine," she says. "I am honored to be in it."