Magnolia Strebe is only 5 years old, but when it comes to styling hair, her skills could rival grown-up professionals. Watch out, beauty world, she could be a Vidal Sassoon in the making!
Hair expertise may just run in the family as her mom, Jenny Strebe, is a stylist and educator who runs the blog Confessions of a Hairstylist.
Strebe teaches braiding and updo classes across the country and takes her family along for the ride in their VW bus. Magnolia comes to each class to help sell T-shirts, but it's recently become clear that she's been doing much more than that — she's been watching.
RELATED: Would you dare cut your own hair? Pro tips for a perfect at-home trim
It all started when Strebe was prepping for one of her classes and Magnolia asked for a hair mannequin of her own.
"I looked over and go, 'Oh my god. That looks really good,'" Strebe told TODAY Style. "I had never trained her. I think she saw me do what I do in my classes."
According to her mom, Magnolia has mastered everything from creating a rope braid to using a curling iron. The only thing she needs a bit of help with is securing a ponytail, but she directs her mom every step of the way to get it just right.
RELATED: Mom creates beautiful, intricate braids in daughter's hair
"She plays with Barbies and says 'I'm a hairstylist,' but I never forced it on her," Strebe said of Magnolia's budding interest.
As far as the actual hairstyles go, Strebe said they are all from Magnolia's own imagination.
And for those inspired to put their own braiding, pancaking and pinning skills to the test, Magnolia has created video tutorials on her Instagram account, Confessions of a Mini Hairstylist, to share her best tricks of the trade.
"Yesterday, it was actually amazing. She was walking me through legit terminology like creating layers," said Strebe.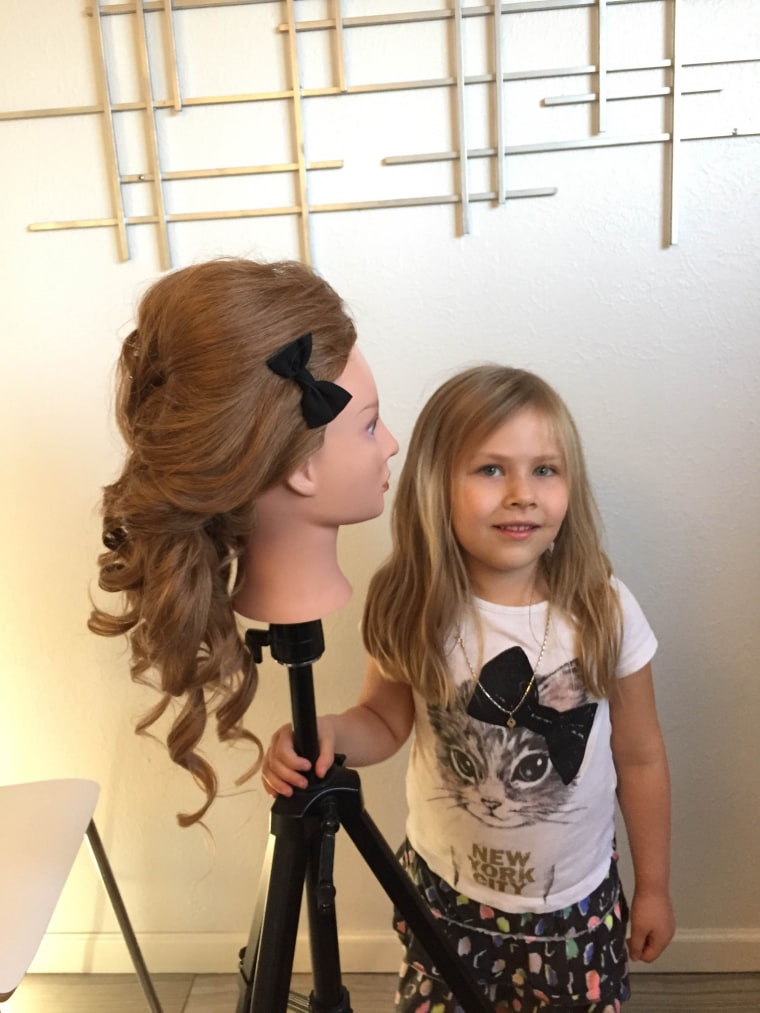 With thousands of views on each video, this little girl is building quite a following.
"It's been so empowering and amazing to see. She is very proud and excited about her hairstyles," said Strebe.
Magnolia was even just hired for her first gig. On Saturday, she will be styling hair for a local toddler fashion show in what could be the first step in a lifelong career.
Frankly, we'd like to have her number on speed dial!
RELATED: Class teaches dads how to braid their daughters' hair