No two pregnant bodies look the same, which is why it's always been confusing — and for many moms to be, frustrating — to see maternity shoots that exclusively feature one specific body type. At least now maternity brand Storq has decided to do something to change it.
In a poignant Instagram post on Sunday, the company announced that it would be swapping out the imagery on its website — which featured almost exclusively basketball-bellied models — to show how everything fits on different sizes, heights, stages of pregnancy and even postpartum body types. Plus, they're doing away with retouching.
The company has used pregnant models in the past (and not those horrible prosthetic bumps), but this time they wanted to focus on actual women — not professionals who, even when pregnant, fit a certain standard size.
"This campaign was about showing a lot of different women in different sizes, heights, stages of pregnancy, showing nursing mamas and moms of older kids," the brand's founder, Courtney Klein, told TODAY Style.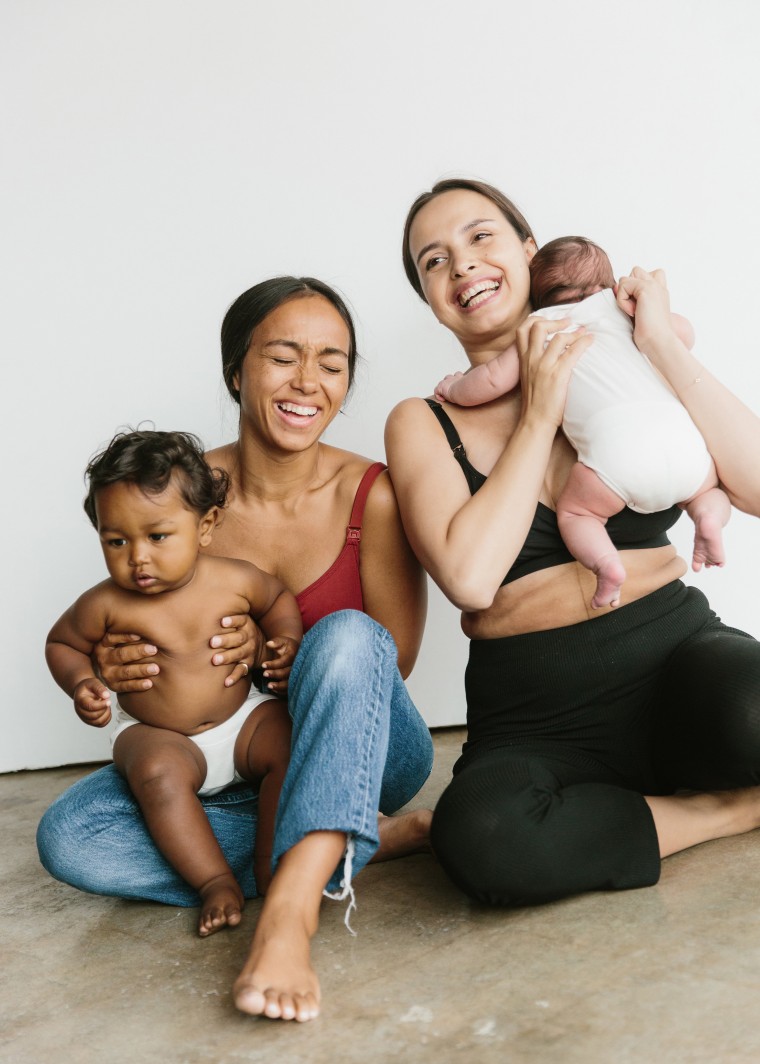 "The idea was to help women relate more naturally with the models on our site and to hopefully make their shopping experience easier because of it," added founder, Grace Kapin. "When you're pregnant and nursing your body is unpredictable and seeing people who are going through the same thing as you can be a real lifeline during those times."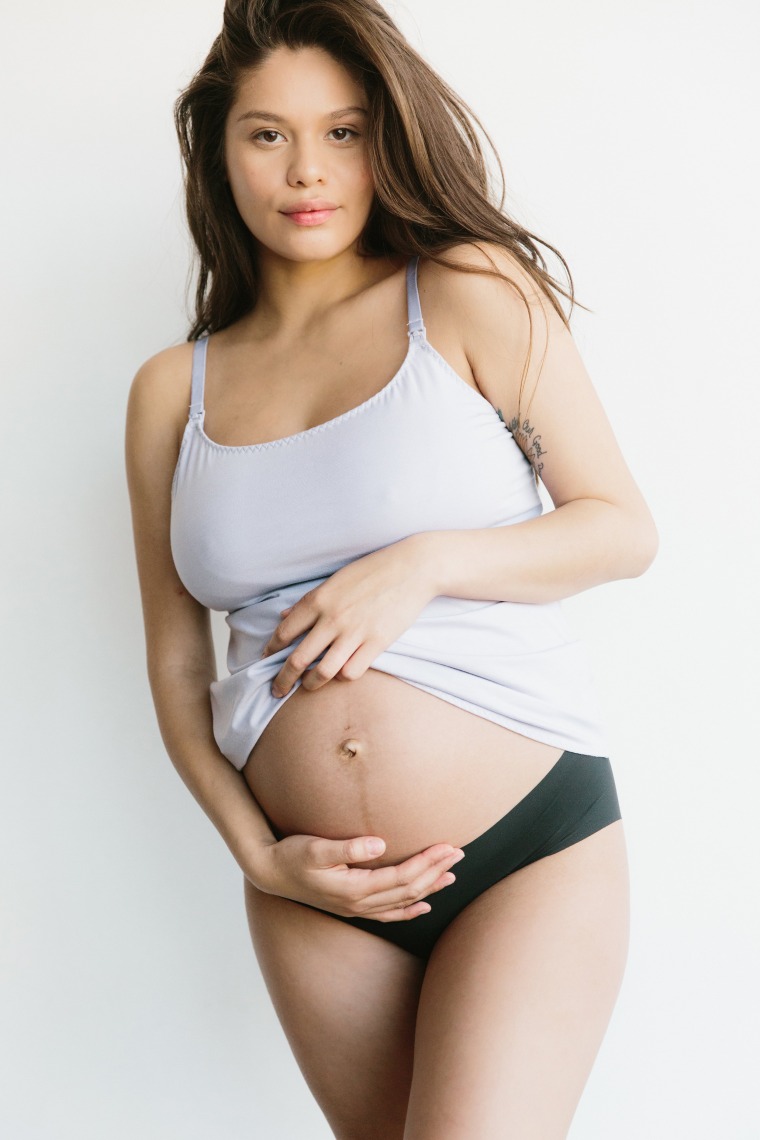 Based on the comments underneath the Instagram video announcing the campaign, it's clear that Kapin and Klein's mission has already had an effect.
"So glad to read this! So tired of seeing unrealistic portrayals of women and mothers. Glad you're all getting on the inclusive realism boat!" wrote one user, offering literal applause by way of a clapping hands emoji. "Love this so much! Truly freeing for every new mum/pregnant lady who is made to feel fat or unattractive or just wrong compared to every single maternity model!" shared another.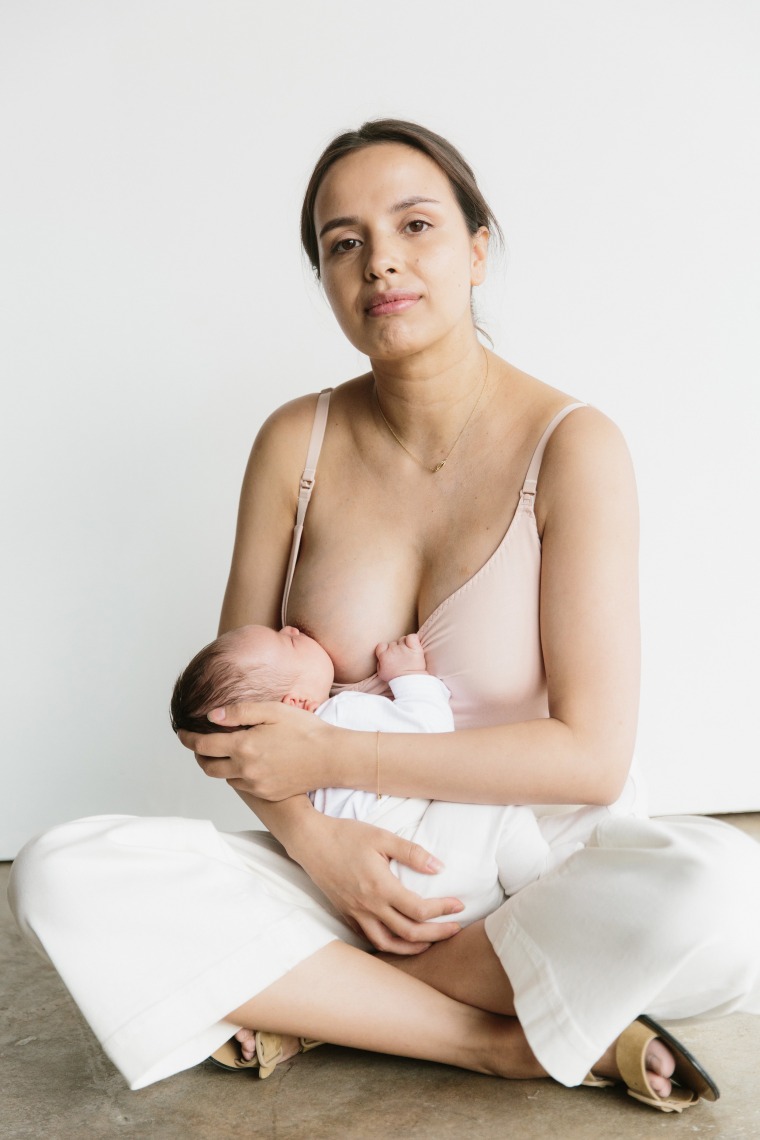 "I think images of models representing pregnancy can really set a woman up for disappointment or feelings of shame if her pregnant body doesn't seem to fit 'the norm,'" Annie Samples, a mom and fan of the new campaign told TODAY. "'The norm' being you maintain your thin, normal body and just get a slight, adorable bulge for a bump. Not that that body type and pregnancy shouldn't be represented, because that is the case for some women! But most women, myself included, tend to get a bit bigger all over, which is completely normal, healthy and beautiful."
The images are not only beautiful — they're real. Two of the subjects have visible linea negras down their stomach, and another is shown breastfeeding her child. The brand found most of the women on Instagram using hashtags like #stylethebump and #plussizeandpregnant, and the photos were shot by female photographer Nicki Sebastian.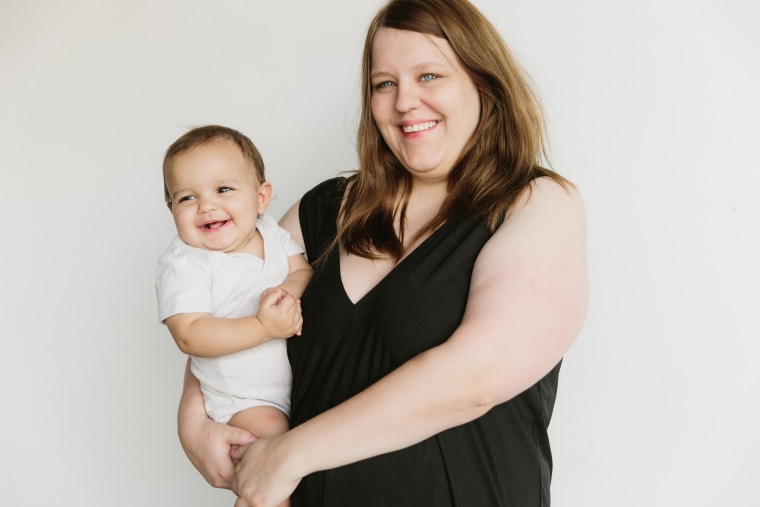 Ellen Valadez, who appears in the campaign with her 1-year-old daughter, Ariel, was initially nervous at the idea of un-retouched imagery. "I had really, really bad anxiety about it and kept asking myself why on earth I had agreed to put myself out there like this," she told TODAY. "By participating in this campaign I put myself in an incredibly vulnerable position, and I'm so happy that I did."
She continued, "As a very plus-size woman, I've become so used to never really seeing models that look anything like me. Even plus-size models tend to be of shapes that are very 'socially acceptable' and they rarely have weird lumps and bumps or double chins … I had simply gotten so used to not feeling like my body was represented anywhere. It was just the way things had always been."
The imagery isn't the only way Storq is moving toward inclusivity in maternitywear. The brand recently introduced sizes 18-22, and will be launching sizes 24 and 26 in September.
"If a shoot like this can help to begin to reframe how people view pregnancy and parenthood, that would be a dream outcome for us. More than anything we'd like to establish that people don't change when they become mothers and parents, it's just their needs that change," said Kapin. But she also noted, "One shoot does not an entire industry change. It's going to take a lot of work to change up people's perceptions of women and mothers, but it feels right so we're gonna keep going."