Dressing a growing pregnancy bump can present a set of sartorial challenges one never knew possible. Besides the precious bump, there are other areas to consider: the breasts, hips and ankles all tend to swell as hormones and the natural progression of pregnancy unfold.
Kim Kardashian is the latest celebrity trying to navigate dressing her changing body while keeping the fashion plate aspect of her brand intact, and even she acknowledged on Friday that finding clothes to fit her new shape can be "awkward."
"When I really get my bump I will love showing it off, but some days it's bigger than others and it hasn't really popped yet," she wrote on her blog. "So this in-between phase is so awkward to dress. I have gained lots of inches in width but can't wait for the bump to pop...finding ways to conceal it is hard!"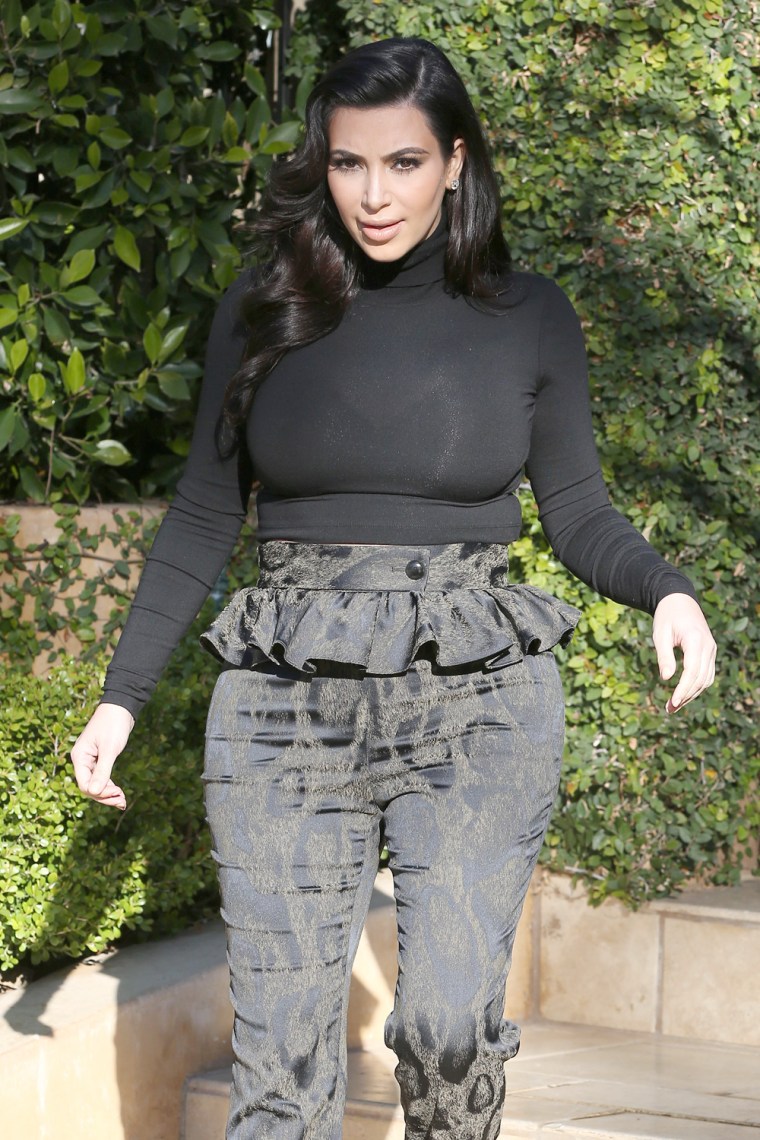 Kardashian caught flack recently for stepping out in a pair of textured pants festooned with a flouncy peplum. Some thought the curve-hugging style was too tight and looked cumbersome on her growing frame.
"In my opinion, she doesn't seem too happy about being pregnant," one commenter wrote on a Daily Mail post about Kardashian's questionable ensemble. "She tries to still wear tight clothing to look 'sexy'. When you're pregnant you're supposed to accept the fact that you are going to be flaunting a bump and not trying to hide it."
Free-flowing muu muus aren't the answer for every expectant mom, and clearly Kardashian and other style-savvy women may be adamant about sticking to their style during pregnancy, regardless of what people say. But for many mothers-to-be, striking the balance between stylish and pregnancy-appropriate remains a priority.
"I think pregnancy style is something unique to each person. Personally, I don't want to give up my sense of style, but I will make adjustments," Ryan Patterson, an L.A based mother of one with another baby on the way, told TODAY.com. "For example, I will still rock my black leather pants, but now I will wear a loose, long tee or jacket with them to balance things out."
Despite her critics, some women feel that Kardashian is balancing the mix of fashion and comfort quite nicely.
"Kim Kardashian has her own sense of style, and honestly, it works well for her voluptuous body. In pregnancy she will gain more curves, and I'm confident Kim will understand her body and what she can wear as each day comes," San Francisco-based mother and maternity wear designer Ingrid Carney told TODAY.com.
She applauds Kardashian for accentuating her small arms with a form-fitting top, and says that if the reality star is confident enough to wear a peplum, then the one she chose was the most flattering possible. "Honestly, it's a pretty conservative ensemble with a timeless shoe," Carney said. "Now, if Ke$ha were pregnant, we'd really have something to review."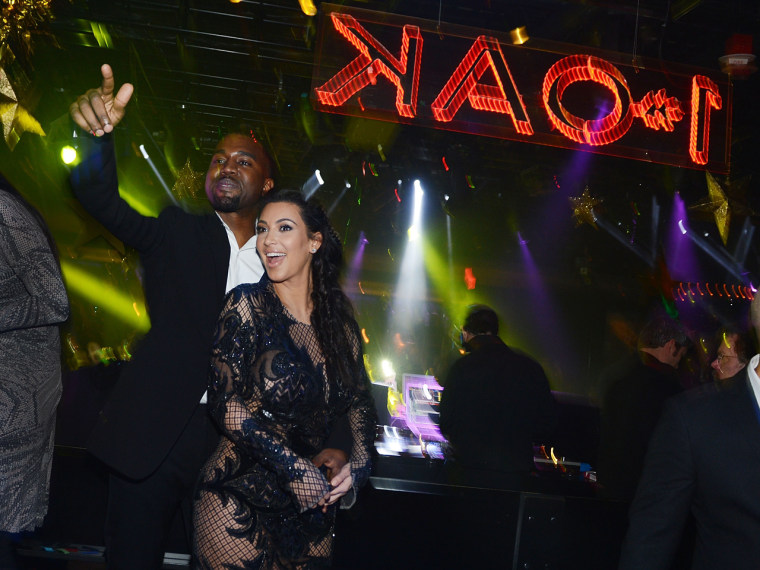 As much as pregnant women want to celebrate their growing bellies and personal style, there are limits. "Are there style compromises to be made as the bump expands?" said Dallas-based mom and interior decorator, Jessa McIntosh. "Definitely! In other words, maybe hang up the miniskirt during the 3rd trimester."
Kardashian isn't quite in miniskirt territory, but much of her maternity wear does look a bit restrictive. The pressure to say goodbye to her designer duds and don drapey cotton jerseys doesn't seem like a reality for the TV star. That's more than fine, says Patterson, as long as some level of comfort — and most importantly, confidence — is maintained.
"The bottom line is that a pregnant woman should do what feels best for her and what she feels most comfortable in," Patterson said. "We may not think Kim Kardashian looks good in that outfit, but if she feels beautiful, then that's really all that matters."

More:Hot mama: Kim Kardashian-inspired maternity style
Gwyneth Paltrow reveals her red carpet regret