Alex Borstein isn't about to let a good dress go to waste!
The 47-year-old actress accepted her Emmy award Monday night wearing the very same silver gown she wore when she tied the knot with her ex-husband.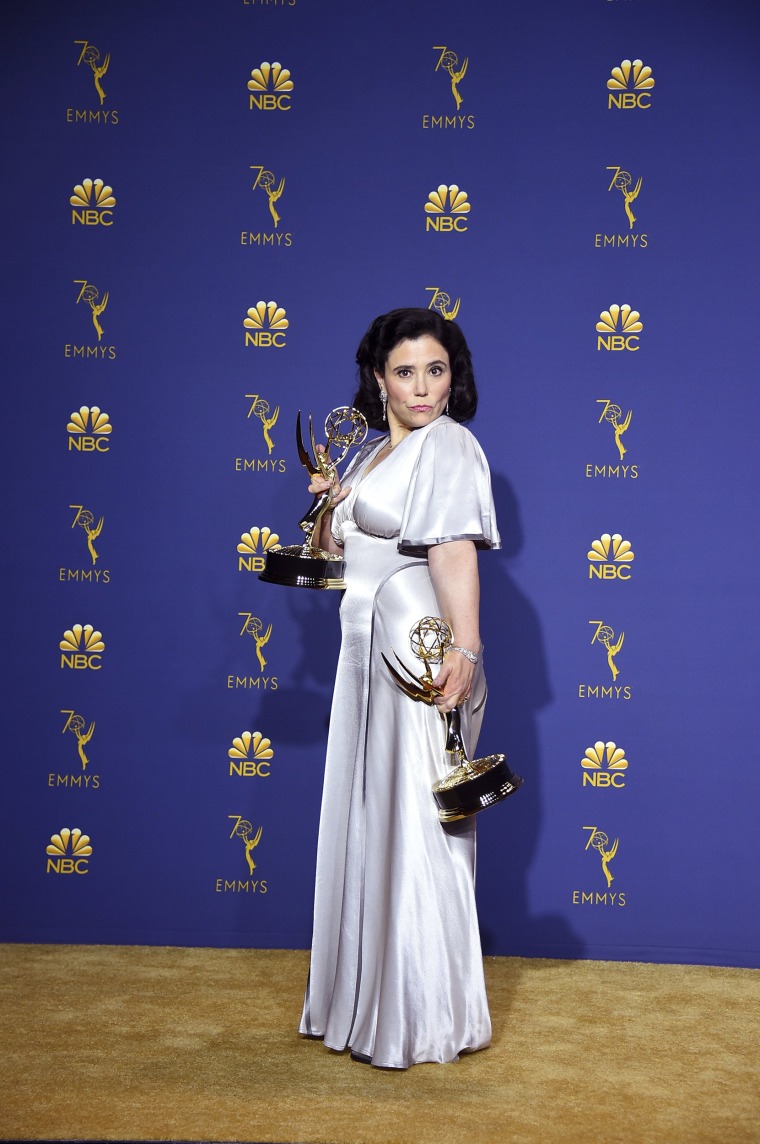 Borstein, who won the best supporting actress in a comedy award for her role as a tough-talking nightclub booker Susie Myerson on Amazon's "The Marvelous Mrs. Maisel," revealed the news to Glamour magazine on the Emmys red carpet.
"This is actually my wedding dress," said the star. "This was from 20 years ago."
"The marriage didn't last but the dress did and I wanted to give it new life so now it's my Emmys dress. That's the truth."
Borstein married "Gilmore Girls" actor Jackson Douglas in 1999 and divorced in 2014.
The actress proved just how funny she was when her name was called as the winner in her category. She handed her purse to her date, dramatically whipped off the jacket portion of her gown and then shimmied hilariously to the stage.
"I went without the bra," she quipped once she was at the microphone.
Borstein beat out some of TV's funniest ladies, including Zazie Beetz ("Atlanta"), Aidy Bryant ("Saturday Night Live"), Leslie Jones ("Saturday Night Live"), Kate McKinnon ("Saturday Night Live"), Betty Gilpin ("GLOW"), Laurie Metcalf ("Roseanne") and Megan Mullally (Will & Grace).
She also won a second Emmy this year for her voice work as Lois Griffin on "Family Guy."
Congrats, Alex!