/ Source: TODAY Contributor
What a wonderful time for a wedding, now that there are so many beautiful ways to express your love.
Martha Stewart brought her two decades of wedding wisdom to TODAY Thursday to share just how much times have changed for all things bridal.
"It's evolutionary," Stewart told Savannah Guthrie. "Twenty years ago it was much more traditional, and now it's getting easier and easier to really be yourself."
Her new book titled "Martha Stewart Weddings," shows modern takes on classic gowns, bouquets, cakes and other wedding-day essentials.
Bridal gowns
A traditional bride may have worn a gown with a bouffant skirt and a veil. Today, there are different shapes and dress features to let every bride feel like herself.
The mermaid gown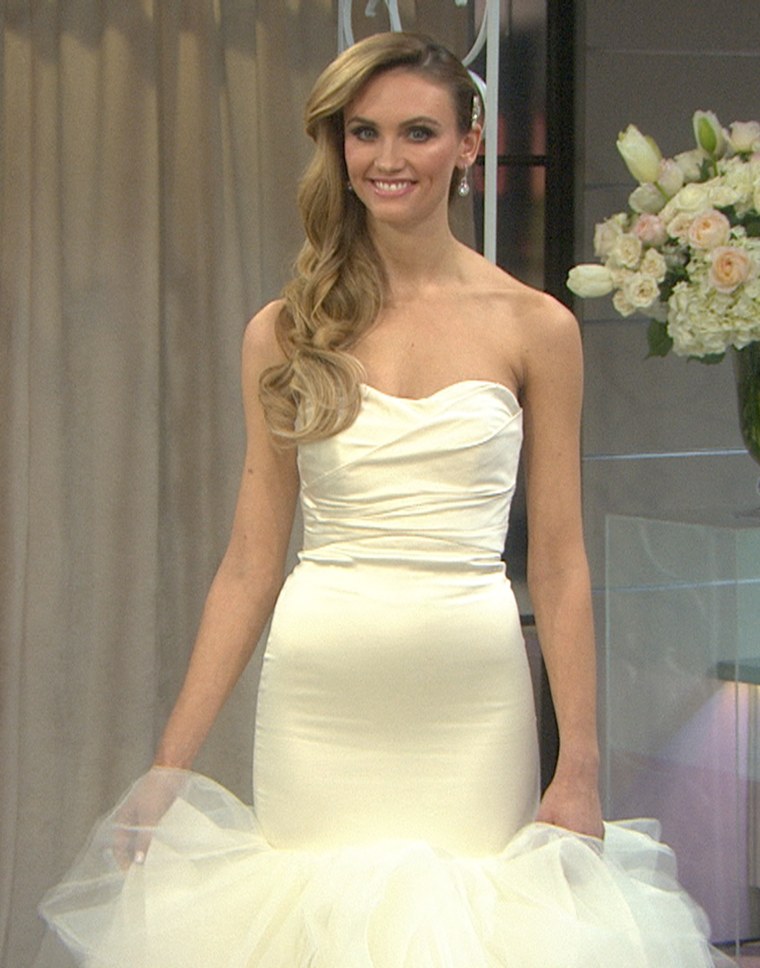 "It shows off her amazing figure and it hugs her torso," Stewart said. And it has a "fuller skirt below the knees, which is fun for dancing."
Illusion gown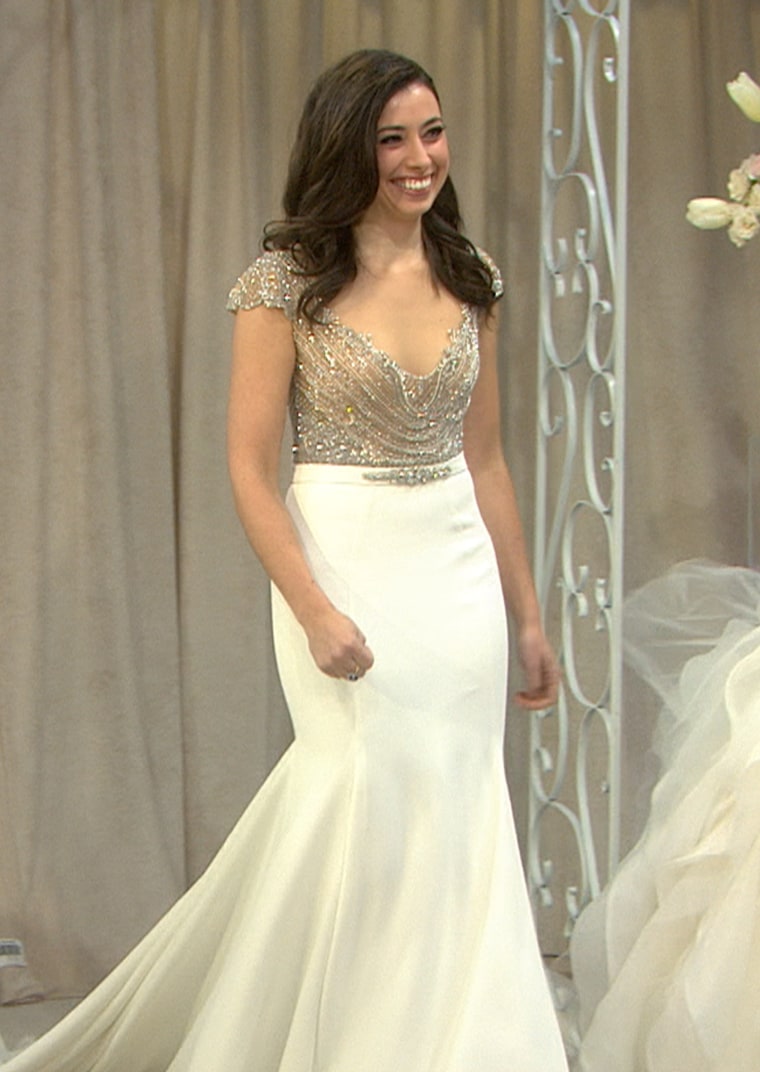 "There is an illusion net right above her bosoms," Stewart said.
The dresses also have beautiful open backs, and fit like a glove.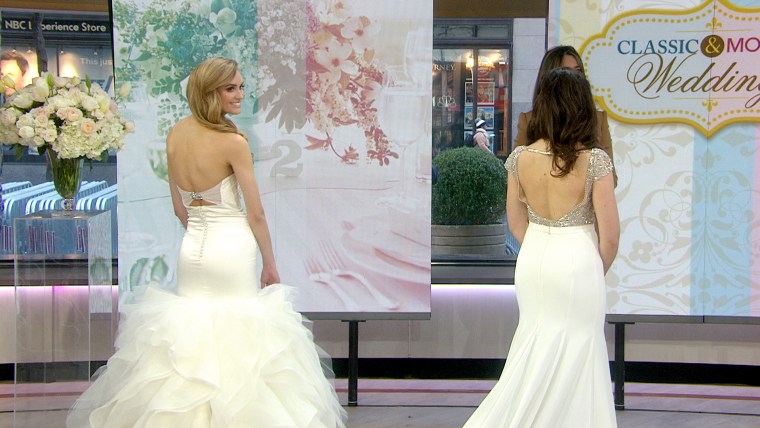 "The derriere is sort of popular right now in fashion," Stewart said. "And these girls have beautiful derrieres."
Bridesmaid dresses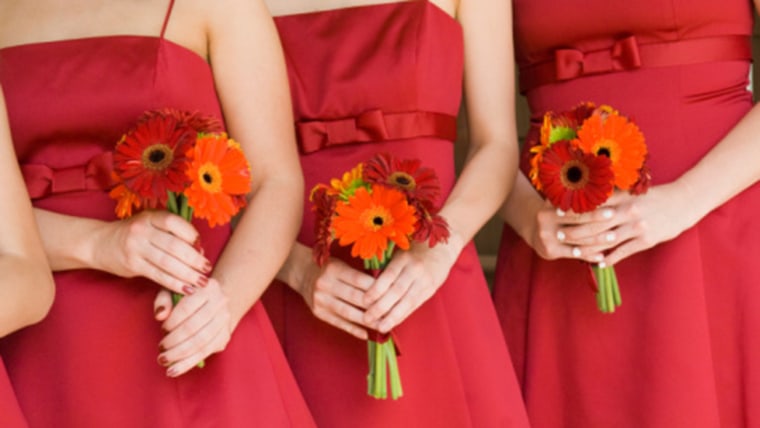 While brides often used to outfit their maids in identical, long gowns in a single color, they now feel free to mix and match dresses in different styles.
"Not all girls have the same body," Stewart said, so the trend is taking a color, like a beautiful off-white, and allowing each bridesmaid to choose a dress in that tone that fits them.
"I think it's really pretty," she said.
And, a bridesmaid dress can be short these days as well. "Then they can wear them again, which is very nice," Stewart said.
Bridal bouquets
A classic bouquet may have featured white and pale pink roses, like the heart-shaped one that Stewart featured on the first cover of her magazine.
While you can never go wrong with that look, Stewart showed off a modern version with some 100 roses wrapped together with exposed stems.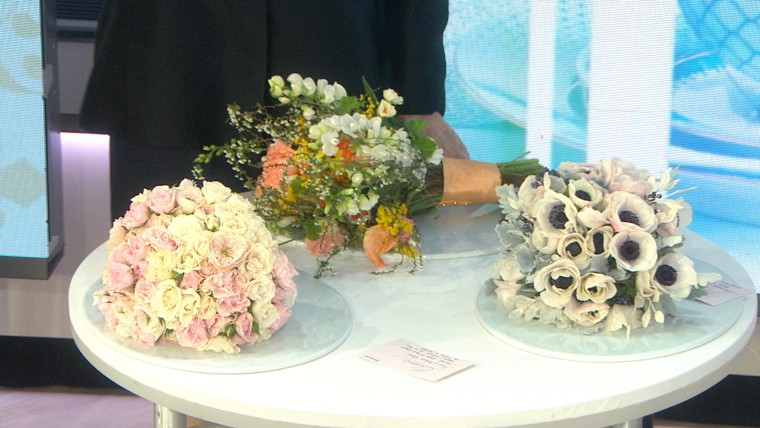 "But if you're more of an outdoor, nature girl, you can have a bouquet with a variety of beautiful, beautiful flowers, with narcissus and sweet peas," she said. "I just love this bouquet."
Another striking look is a bouquet with anemone, dusty miller and a little bit of silver.
Cakes
The traditional cake is a white, tiered and perhaps features an iconic cake topper or fresh flowers. Today's examples are a bit more playful.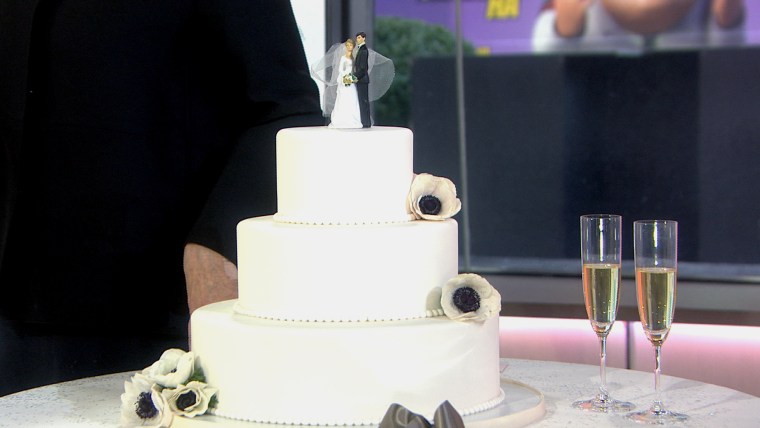 "This is a good budget cake because it's not so heavily embossed with beauty," Stewart said.
If you want to amp it up, try a croquembouche cake, a hand-painted floral cake or one with sweet sugar flowers and bunnies.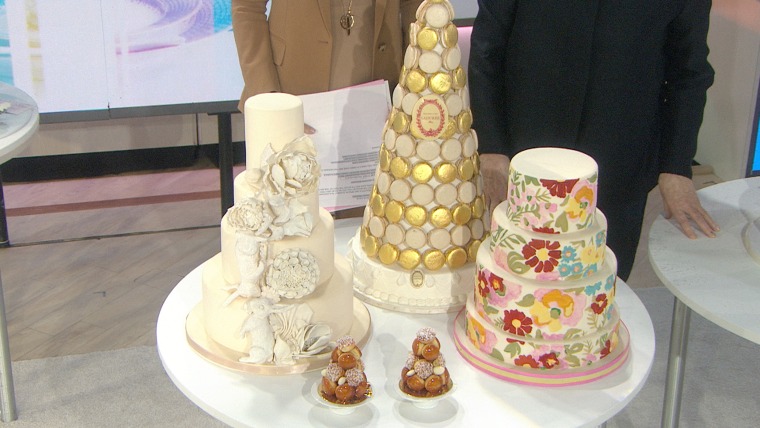 "This these sugar decorations start to bring the price up," Stewart said, "but it's so beautiful and whimsical."
TODAY.com contributor Lisa A. Flam is a news and lifestyles reporter in New York. Follow her on Twitter: @lisaflam