If you'd have told Nick Pautzke and Andy Willenbring 16 years ago that one day they'd be married, they probably wouldn't have believed you.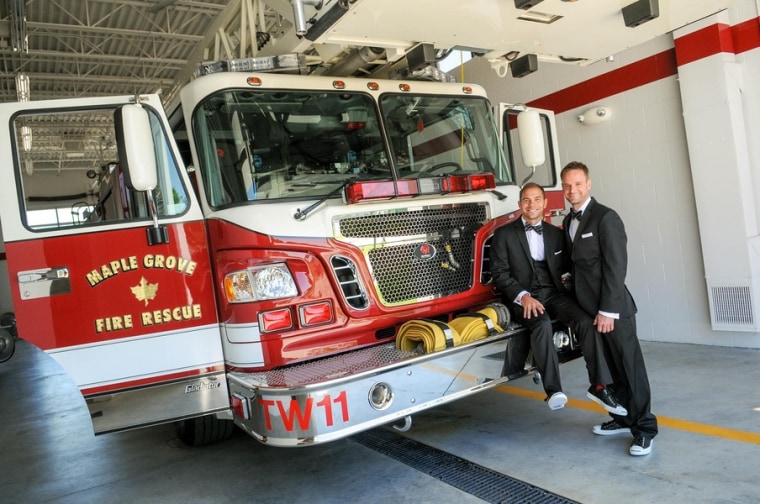 Though they each attended Minnesota State University, Mankato, and lived just a mile apart, the couple met online – and then at a local bar later the same day. "I kind of saw him looking at me, and I thought 'I hope that's him,'" Andy, 37, told TODAY.com.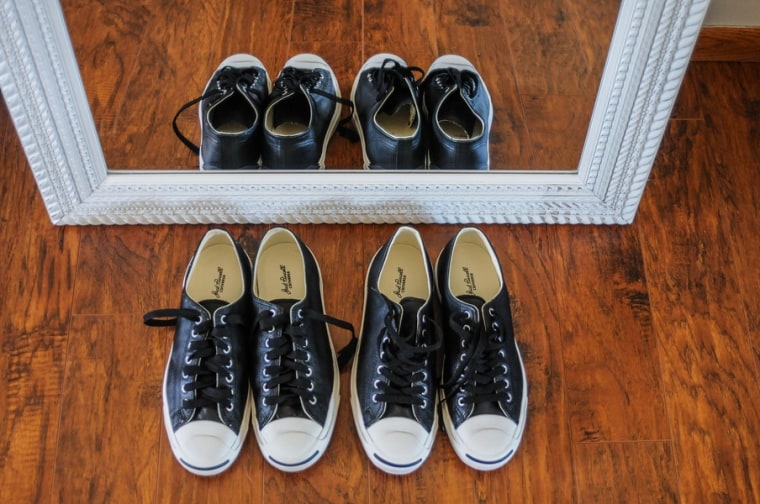 The connection was instant. Nick fell for Andy's eyes and Andy loved Nick's smile. After graduation they moved to Minneapolis together, where Nick worked as an operations manager at Wells Fargo and Andy as a firefighter with the St. Louis Park Fire Department.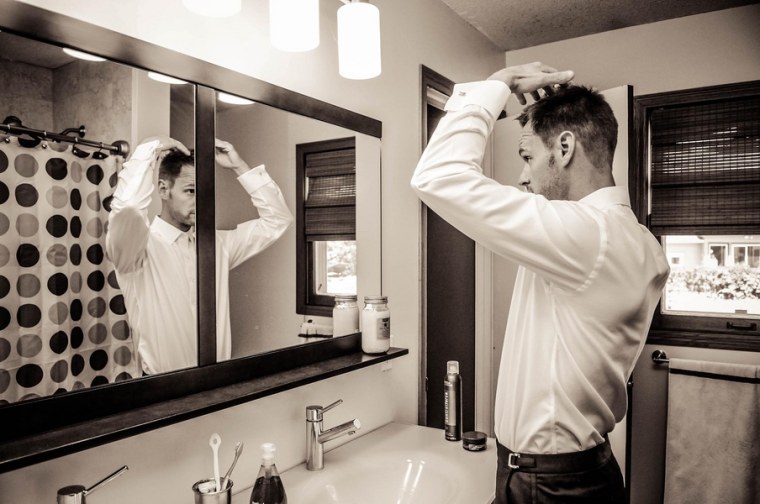 They were completely committed to each other and their relationship, and during a trip to Miami Beach in 2011, Andy surprised Nick with a domestic partnership ceremony.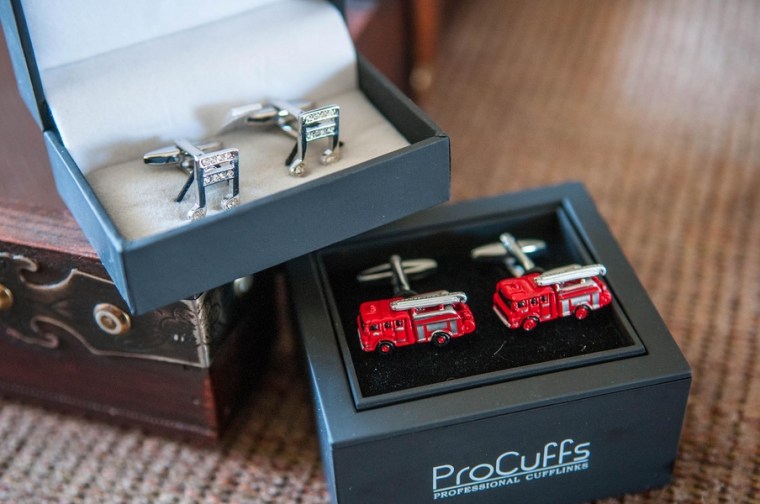 "It's our favorite place to go on vacation," Andy said. "We always talked about getting married and getting a domestic partnership, and it seemed like the perfect place to do it."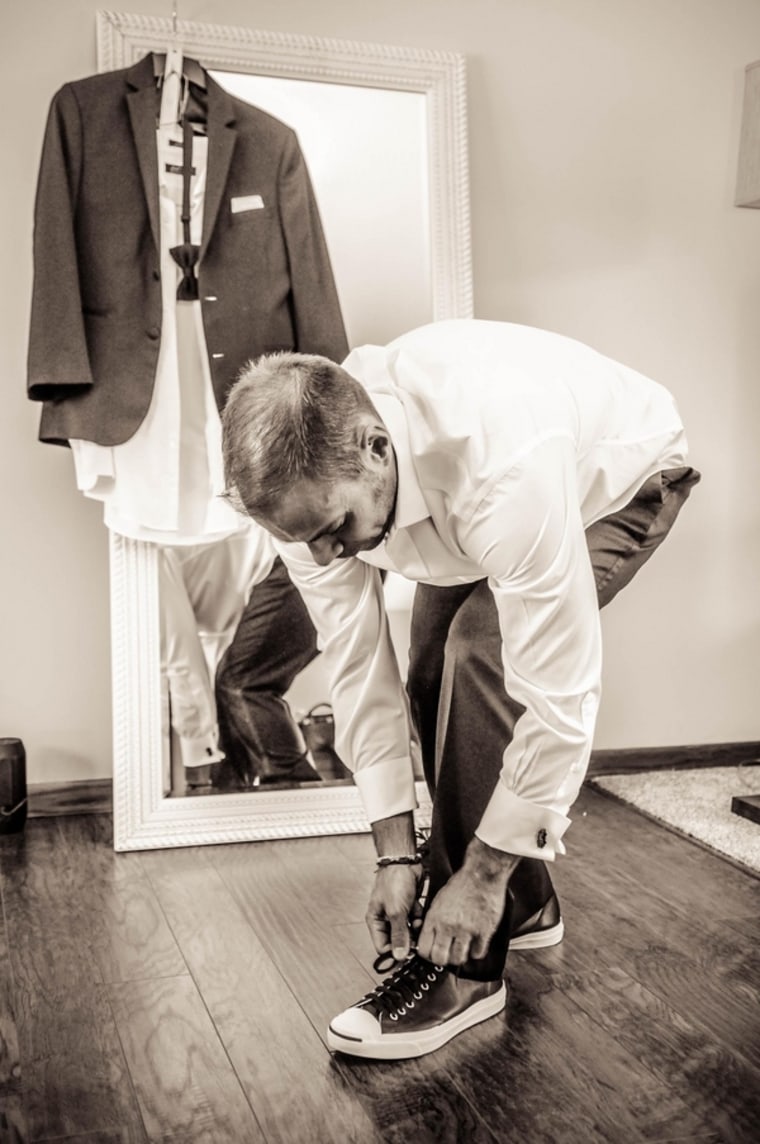 Nick, also 37, was completely surprised: "He told me literally when we got to Florida. So I only knew a few days before."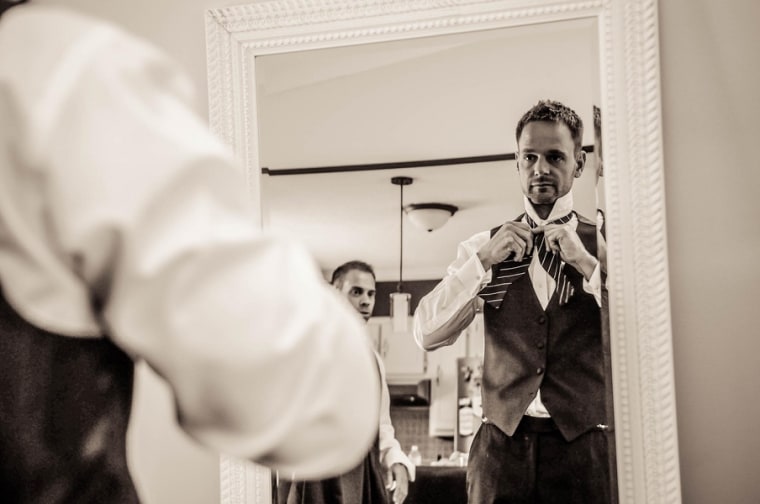 But the domestic partnership was only recognized in Florida, and was mostly symbolic for the Minnesotan couple. Back home, they fought for marriage equality — their story was even featured on the Freedom to Marry website in 2012 thanks to wedding photographer and friend Amy Coppersmith.
In May of 2013, the hopes and prayers of Nick and Andy, and of all those in Minnesota fighting for marriage equality, were answered when the same-sex marriage bill passed.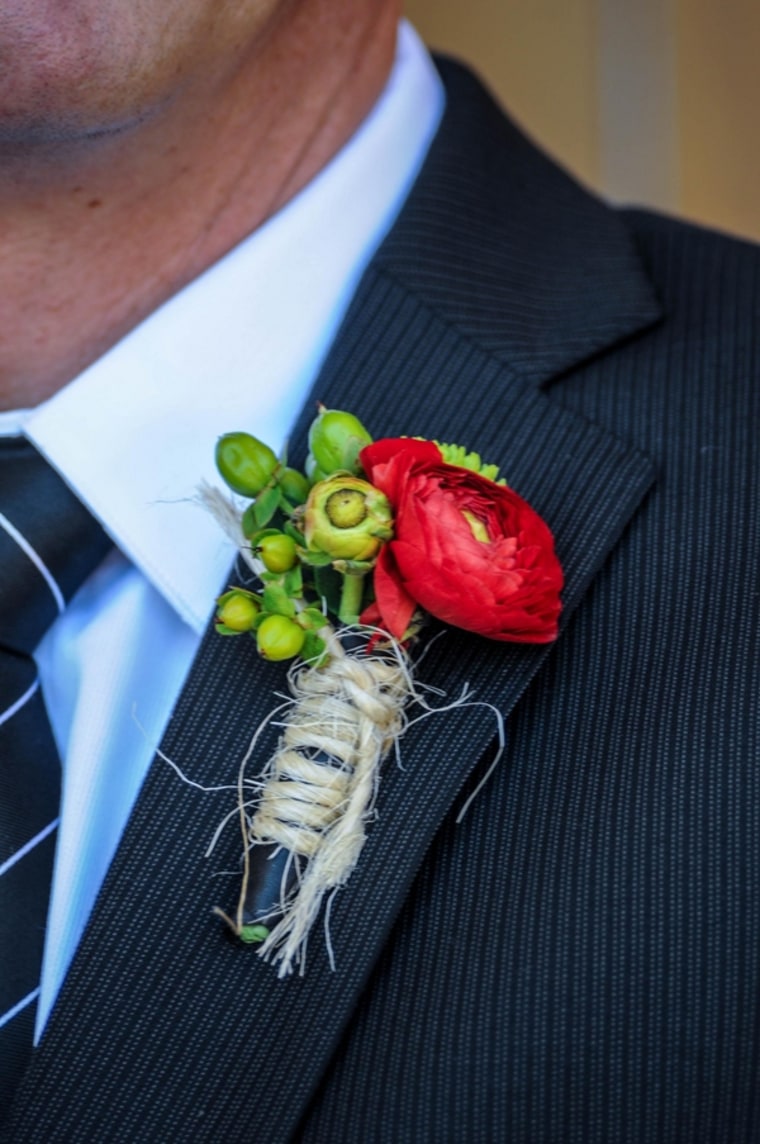 "It was amazing. It went so fast. We were kind of expecting it to be years from now, not months," Nick said. "I woke up the next day [after the legislative vote] and turned on the news, found out it was legal and just cried and cried."

"I was really excited," Andy recalled. "We always talked about getting married, the anticipation of, 'OK, what's next?' And trying to figure out how to get married."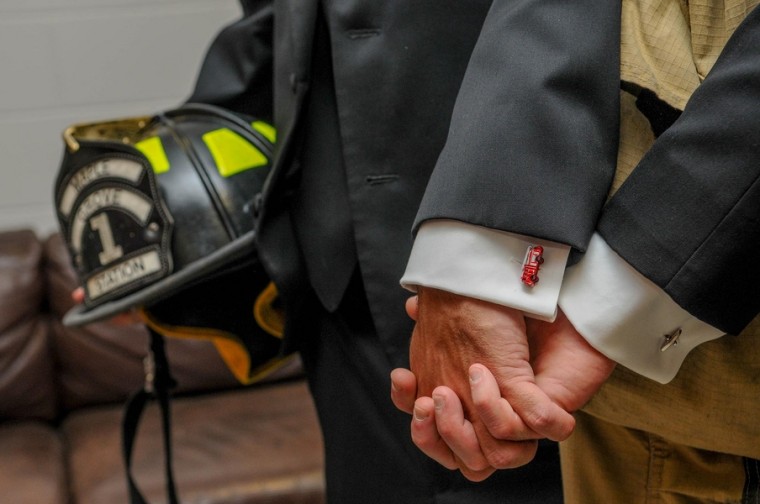 Despite their excitement, the two decided to take it slow with planning, and make sure they were creating a day to remember. They wanted a celebration worthy of the friends and family who'd supported their relationship for so many years.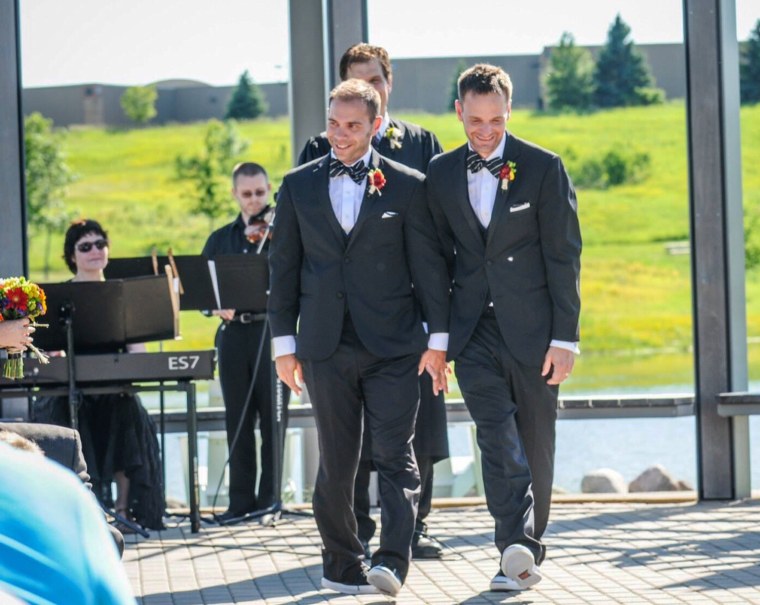 Nick and Andy were married by the lake at The City of Maple Grove Community Center on June 21, 2014, in a ceremony officiated by Doug Meslow, a judge and neighbor of Andy's growing up who specifically asked if he could preside over their special union.
Nick said he was blown away by Meslow's officiating. "He talked about same sex marriage, and how one day you'll get an invitation and won't blink an eye if it's two guys or two girls."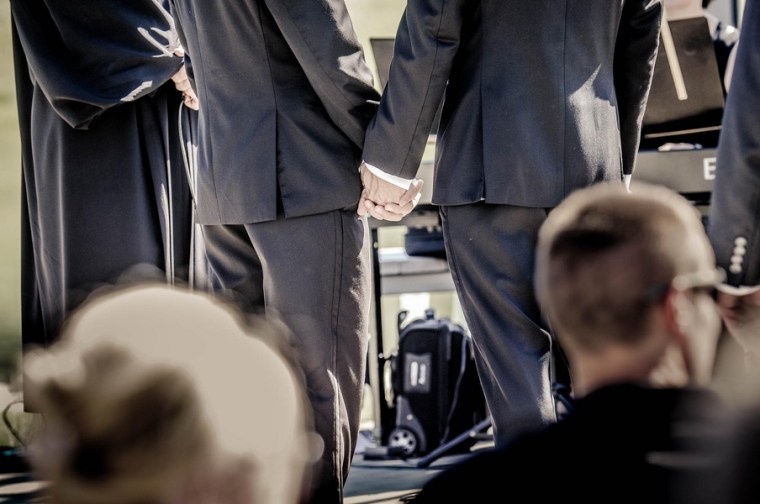 They each recited vows they'd personally written, while their 250 guests watched with tear-filled eyes.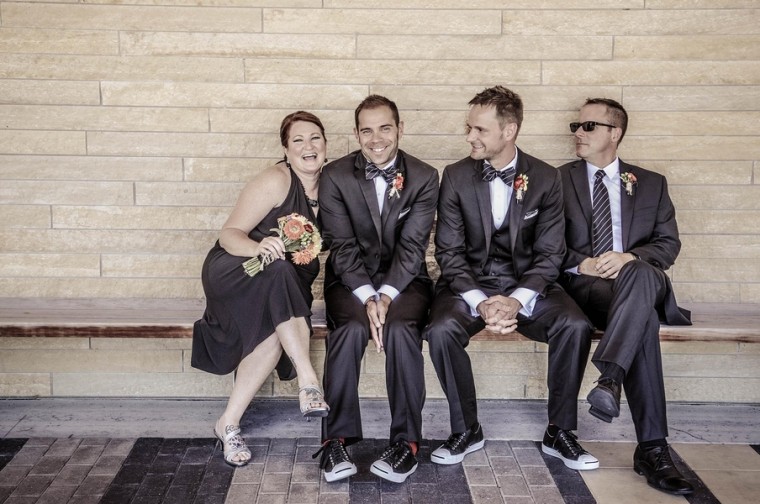 And when it came time to exchange the rings, Andy received an incredible surprise: His mother had given Andy's grandmother's diamond ring to Nick, and he had used those diamonds in Andy's wedding band. "It was emotional and touching," Andy said.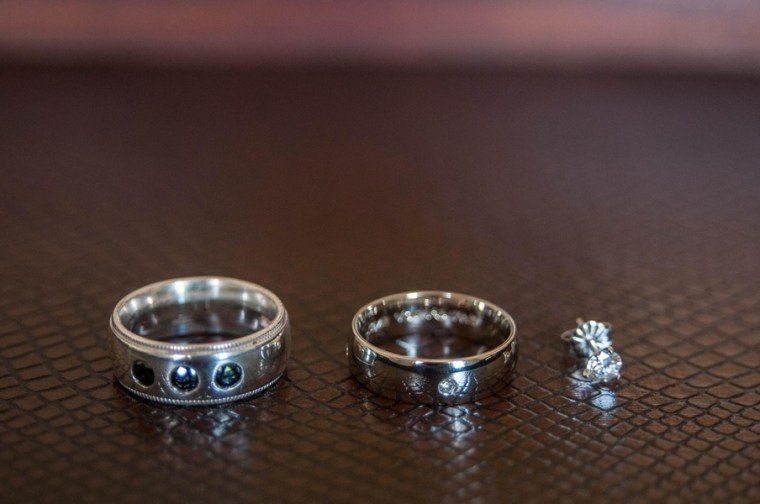 "I didn't expect it to be so emotional," Nick said of the ceremony. "We both hugged our parents and they were just bawling."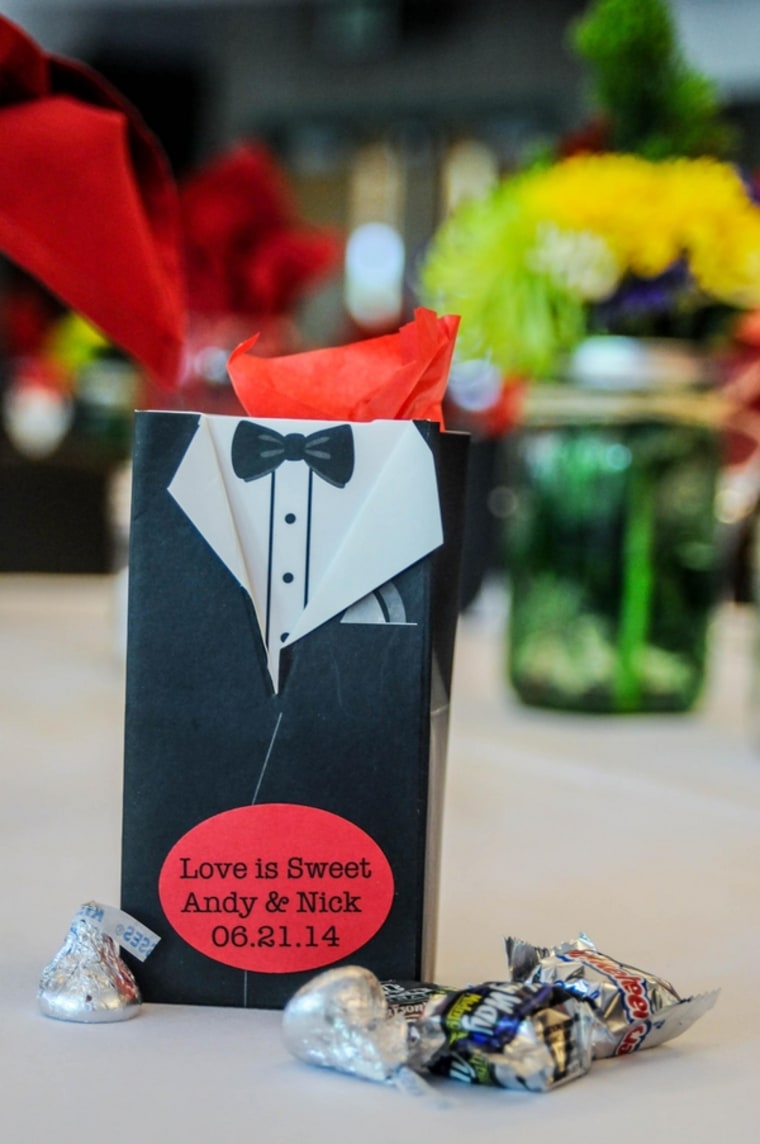 One of their favorite bands, Maiden Dixie, performed at the indoor reception. There was barbecue food and, most important, wonderful speeches.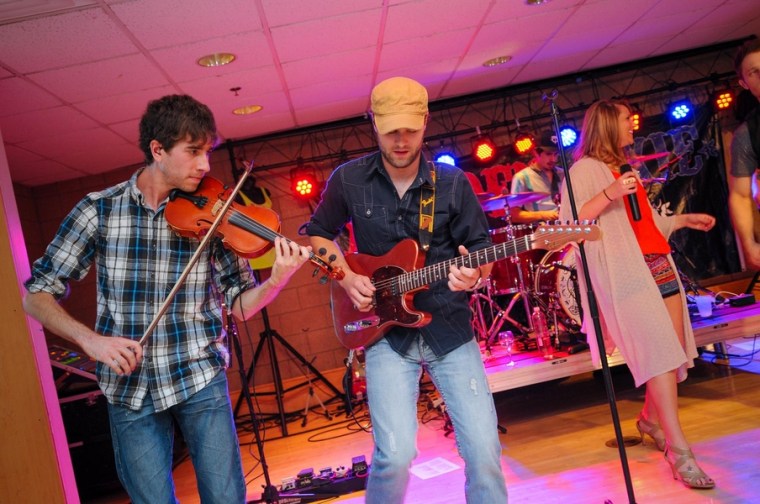 "They wedding speeches were the best wedding speeches I've ever heard," Nick said of the kind and hilarious words from his sisters, best man, Andy's best lady and groomsman.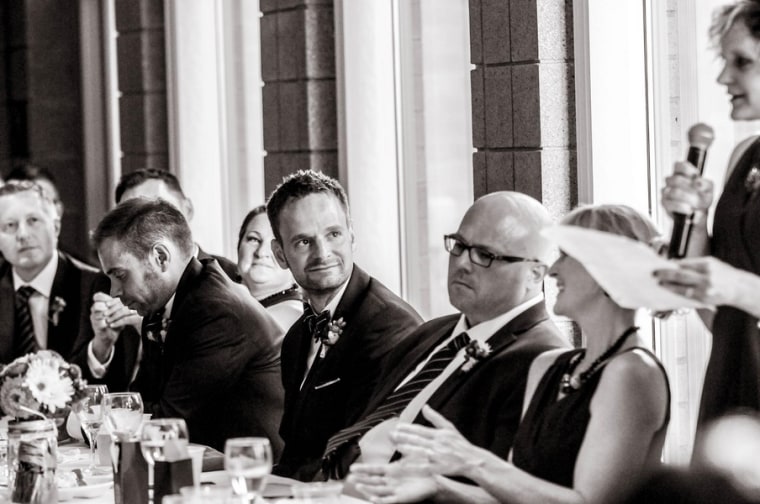 "The first thing everyone says about our wedding is that we had the best wedding speeches ever."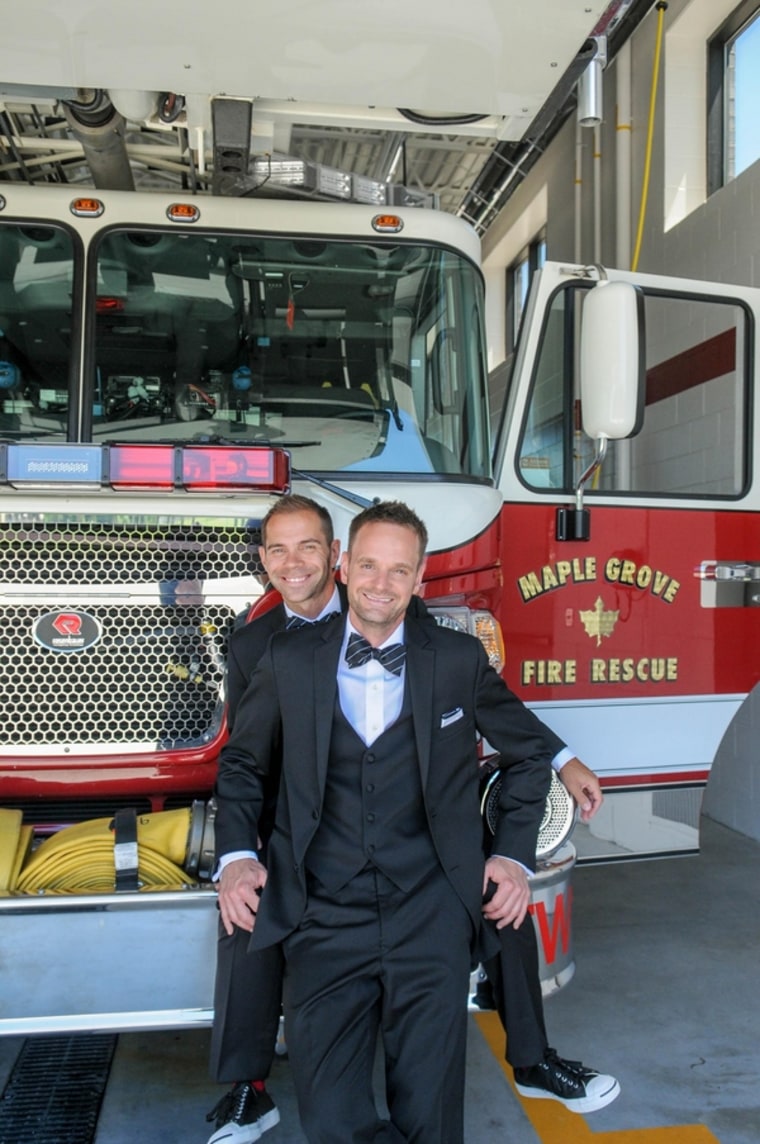 Two days later, they jetted off on a honeymoon in San Diego. And now they're enjoying domestic life in the Minneapolis suburbs.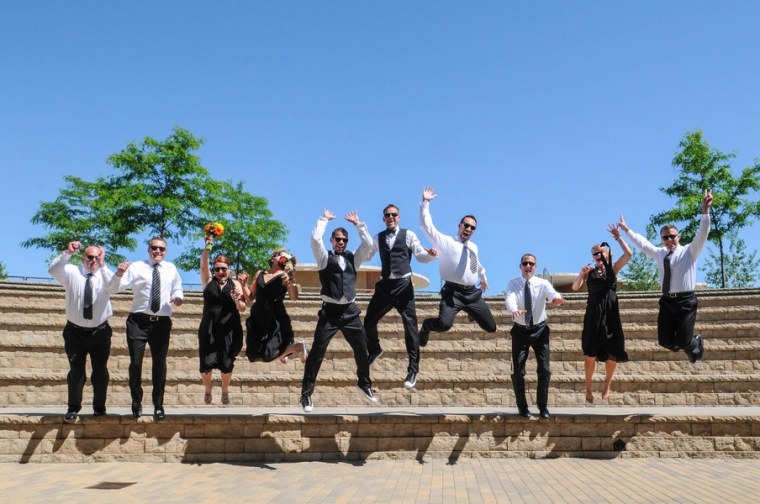 "Being married means that our relationship actually has value to other people besides us," Andy said. "15 years is a lot of commitment to recognize. That is pretty amazing, even for straight couples."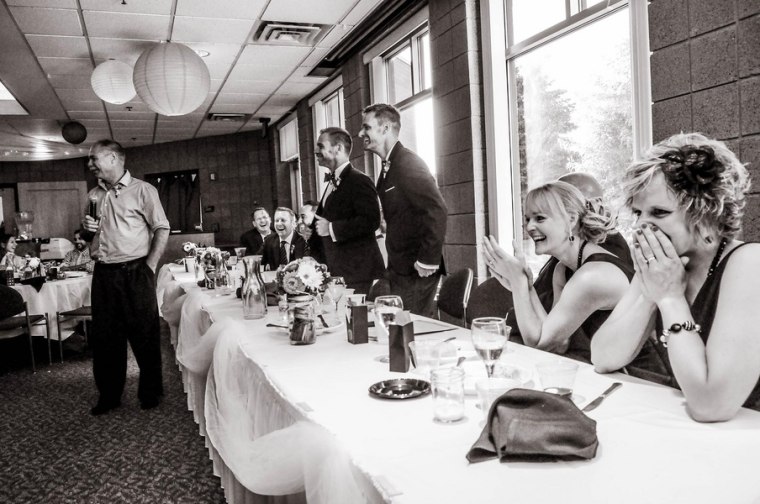 "Especially with my job," he continued. "I could get hurt, I could get killed, and I want Nick to be with me in the hospital and get the benefits of being married."
Nick Pautzke and Andy Willenbring wed in a lake-side ceremony in Maple Grove, Minnesota on June 21, 2014
All photos provided by Coppersmith Photography. Check out more TODAY real weddings here.