If there's one thing that Marilyn Monroe is best known for (besides her movies, iconic look and numerous romances), it's an infamously tight, nude-colored dress.
Julien's Auctions is hosting a three day sale, which began on Thursday, featuring some of Monroe's most-prized belongings — and that includes the shimmering dress that Monroe wore to sing "Happy Birthday" to President John F. Kennedy at his 45th birthday celebration.
RELATED: Christie's Joan Rivers auction is full of gems from her wardrobe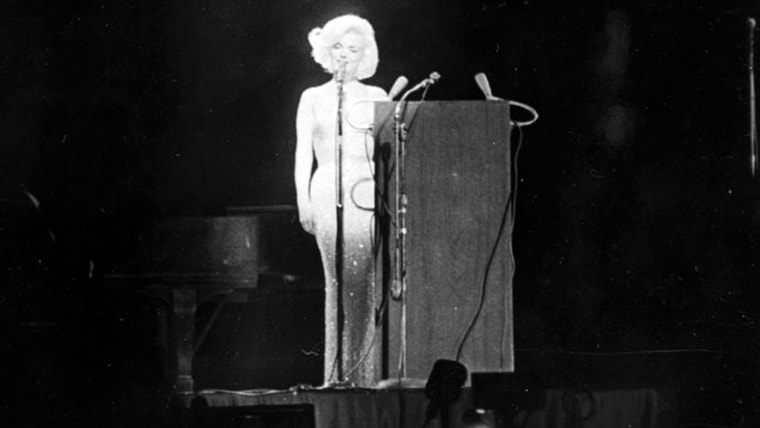 The famous dress went up for auction on the very first day and sold for $4.8 million.
The dress, which was designed exclusively for Monroe by designer Jean Louis, originally cost $12,000 in 1962. It then sold in 1999 for over $1.26 million.
Now, more than half a century later, it has sold for more than 400 times the original cost and nearly twice as much as the auction house estimated it would initially go for.
The flesh-colored, sheer dress features over 2,500 rhinestones. It was said to be so tight fitting at the time, that Monroe had to be sewn into it on the day of the celebration. But besides the stunning design, it was the fact that Monroe wore absolutely nothing underneath the gown that left a lasting memory.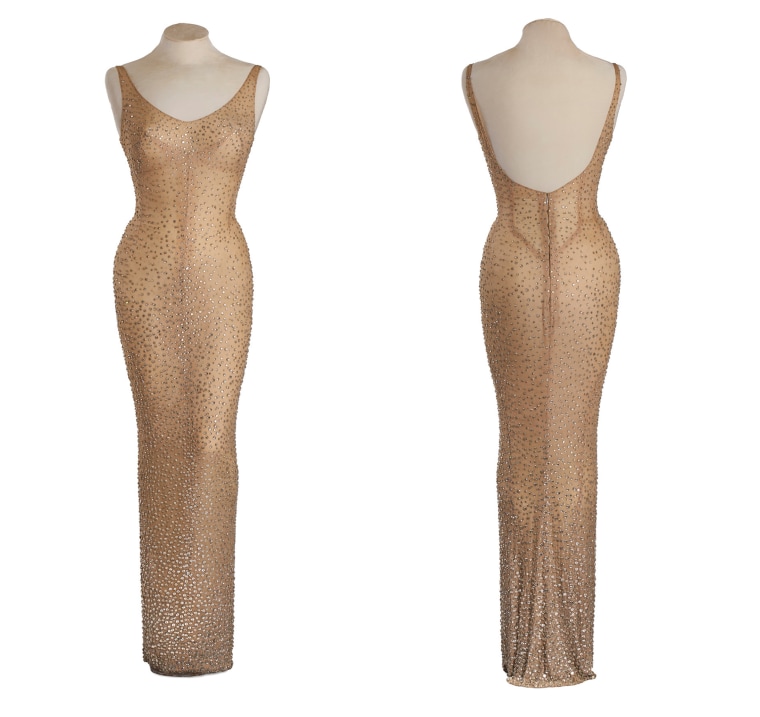 The birthday celebration also marked one of Monroe's final public appearances before her death in August 1962, less than three months later.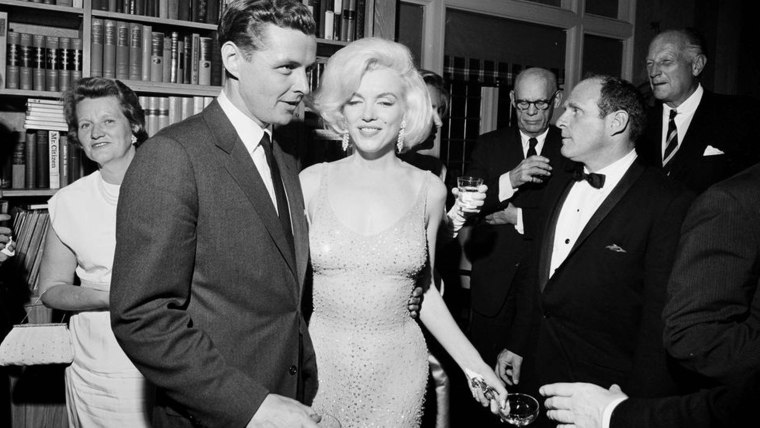 RELATED: Princess Diana's Versace gown is up for auction
The dress, which hasn't been publicly shown since 1999, is currently on display in Los Angeles before the lucky buyer takes it home.
While the iconic dress might be sold, but there are still plenty of items up for auction. Marilyn Monroe fans, now's your chance!
This article was originally published on Sept. 22, 2016 on TODAY.com.