Margot Robbie was one of many stars who dressed in all white on Oscar night, but she still stood out from the crowd in a gorgeous Chanel Haute Couture gown.
However, an ill-timed wardrobe malfunction nearly caused the "I, Tonya" talent to stand out for a very different reason.
Good thing the Best Actress nominee turned out to be a pretty good seamstress, too.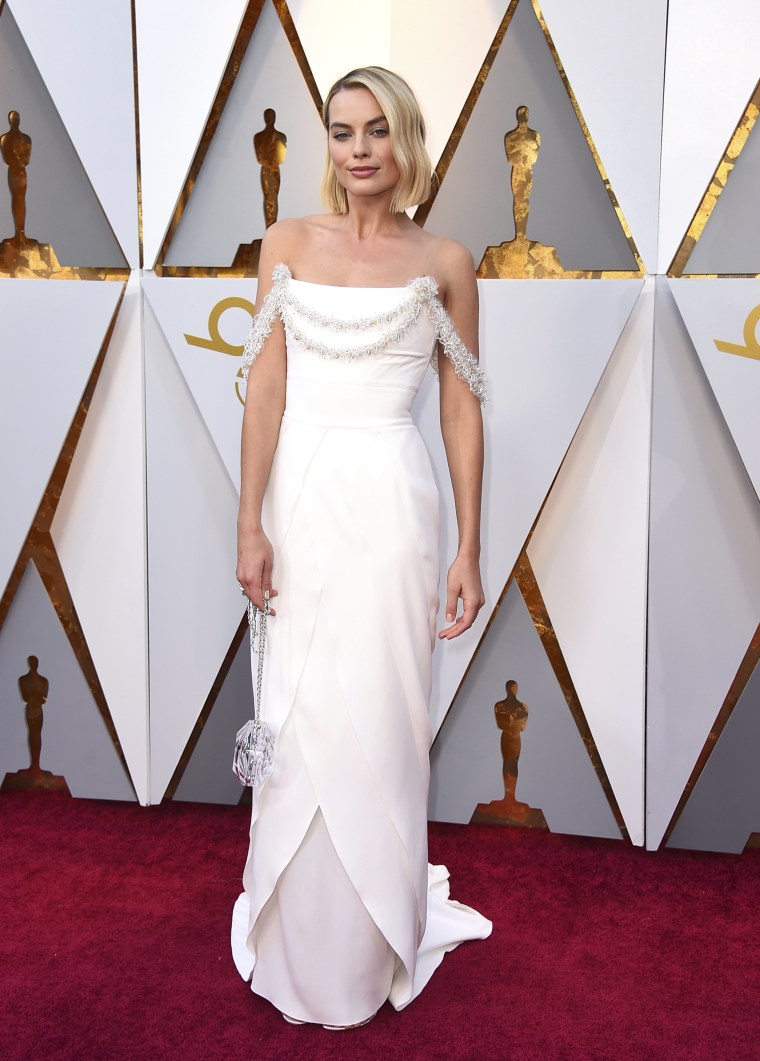 On the red carpet, the 27-year-old looked picture perfect in the column gown with its petite train and glittering, off-the-shoulder straps. But it was the latter detail that proved to be a problem after she entered Hollywood's Dolby Theatre for the big event.
One of those delicate hand-beaded straps came loose from the garment and required a quick fix — from Robbie herself.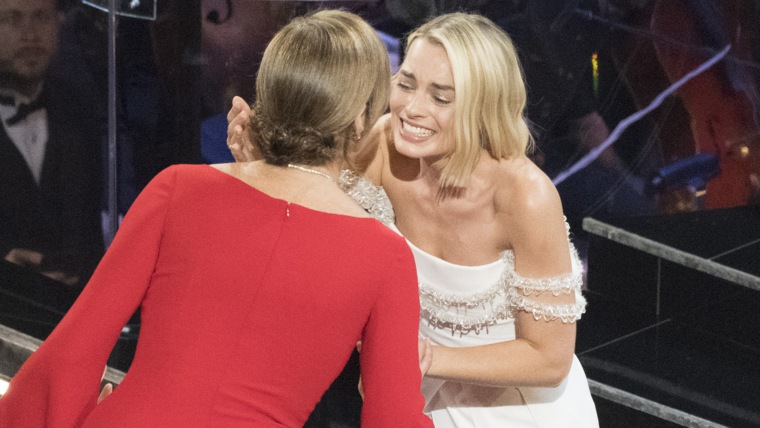 According to People, a member of the star's team gave her a sewing kit, and she went to work. Because, as Robbie told the publication, she had enough going on without the dress drama.
"Oh, ain't got time for that!" she said.
Speaking of time, before the first-time Academy Award nominee took needle and thread to the gown, a lot of hours went into its creation.
The straps and the crystal-embroidered camellias that held them in place (most of the time) took 550 hours to complete, and InStyle reported that the rest of the dress took an additional 130 hours.
The pros at Chanel, working from a design by Karl Lagerfeld, should be proud of their work — and so should Robbie. After all, those final few stitches on Oscar night might have been the most important of all.
Of course, Oscar dress near-disasters are nothing new. Just last year, it was leading lady Nicole Kidman who suffered a similar fate, and who formulated her own solution.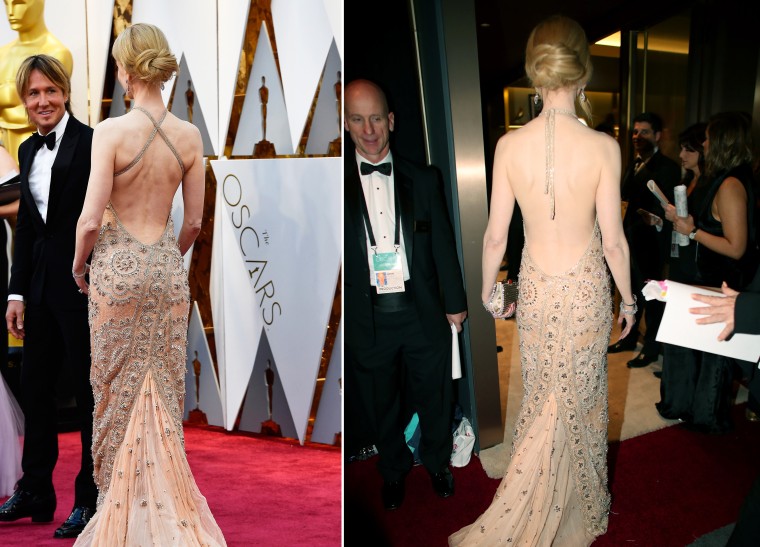 Kidman kicked off the Academy Awards with criss-cross straps on her Armani Prive gown. But after one strap popped lose, she improvised a fashion-forward halter-tie fix.
Talk about multi-talented stars!