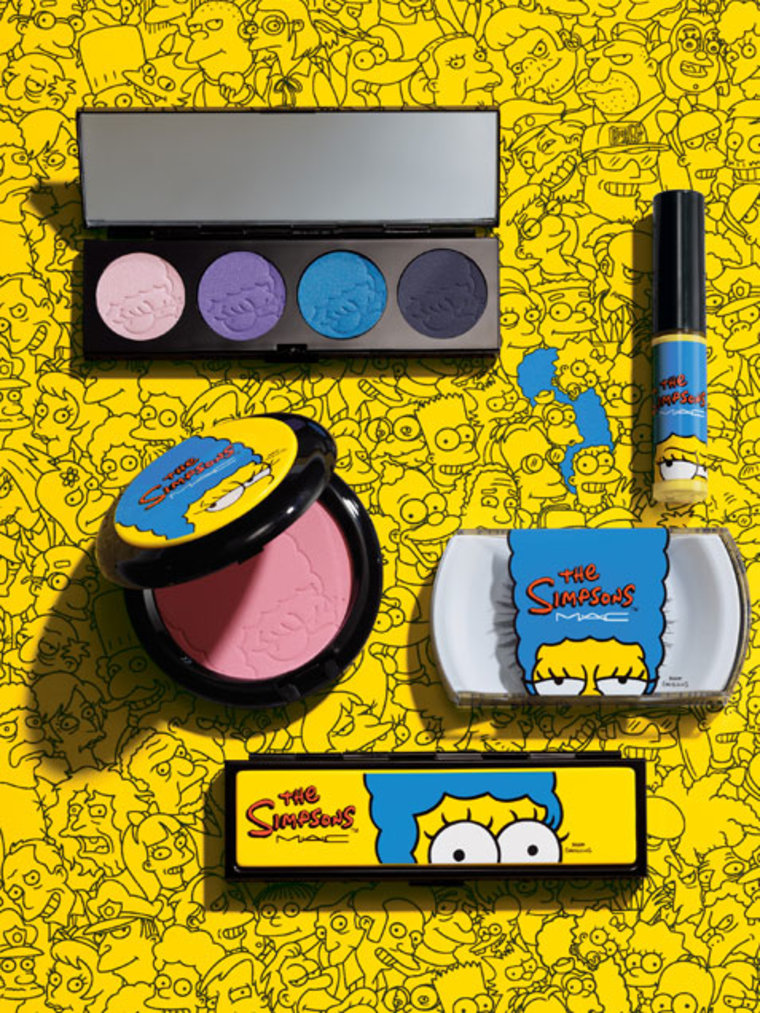 So, when it comes to beauty icons, a yellow cartoon character with a sky-high blue bouffant hairdo isn't generally the first image that comes to mind. But, doh!, Marge Simpson is poised to take the reins as the newest face for M.A.C cosmetics.
In honor of the 25th anniversary of "The Simpsons," the makeup brand is releasing limited edition products, including blush, eye shadow, lipglass, nail stickers and lashes, all with a Springfield 'toon twist. Think Marge's Extra Ingredients Quad in combos like Beehive Blue. Or powder blush in Sideshow You. Or lipglass in Nacho Cheese Explosion. (Mmmmm...nacho cheese...)

The line launches online August 28 at maccosmetics.com and in all M.A.C stores on September 4. So, run to the Kwik-E-Mart to grab a donut, pop open a can of Duff beer, don your giant, oversized pearls and start teasing that hair — big time, and remember these words of wisdom from Marge: "Our differences are only skin deep, but our sames go down to the bone."
Lesley Kennedy writes for ShopAtHome.com. Follow ShopAtHome on Twitter @shopathome and Lesley on Google +.