After seasons of bold beauty trends like bedazzled eyebrows and violet eyes, New York Fashion Week went for the ultimate makeup fad: simply none at all.
At the Marc Jacobs runway show on Thursday, models braved the bare face look with "not even one gram of makeup," makeup artist and NARS founder Francois Nars said backstage. Nars wanted to "make a statement," and that he did.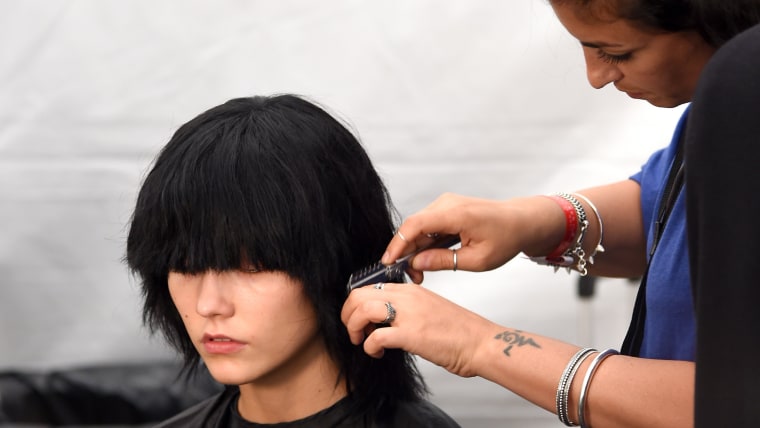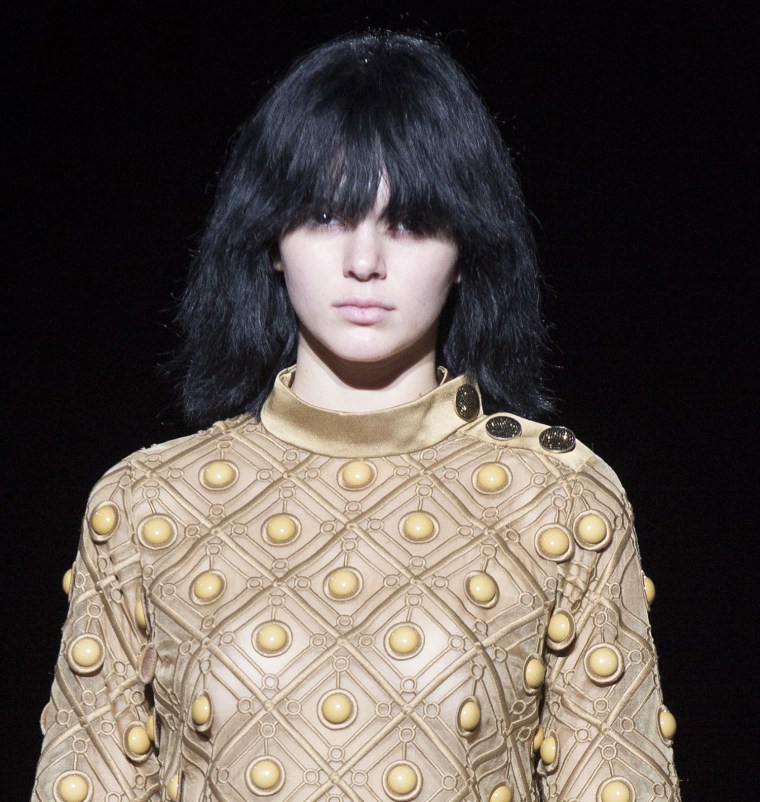 "With Marc, we're always very extreme. We either love the very crazy, wild look, or we like something very extreme. It makes more of a statement to send the girls completely bare," said Nars. "I love seeing a girl with no makeup."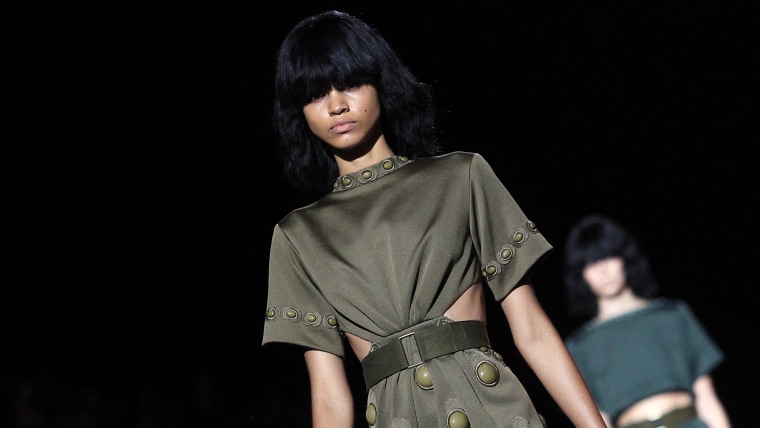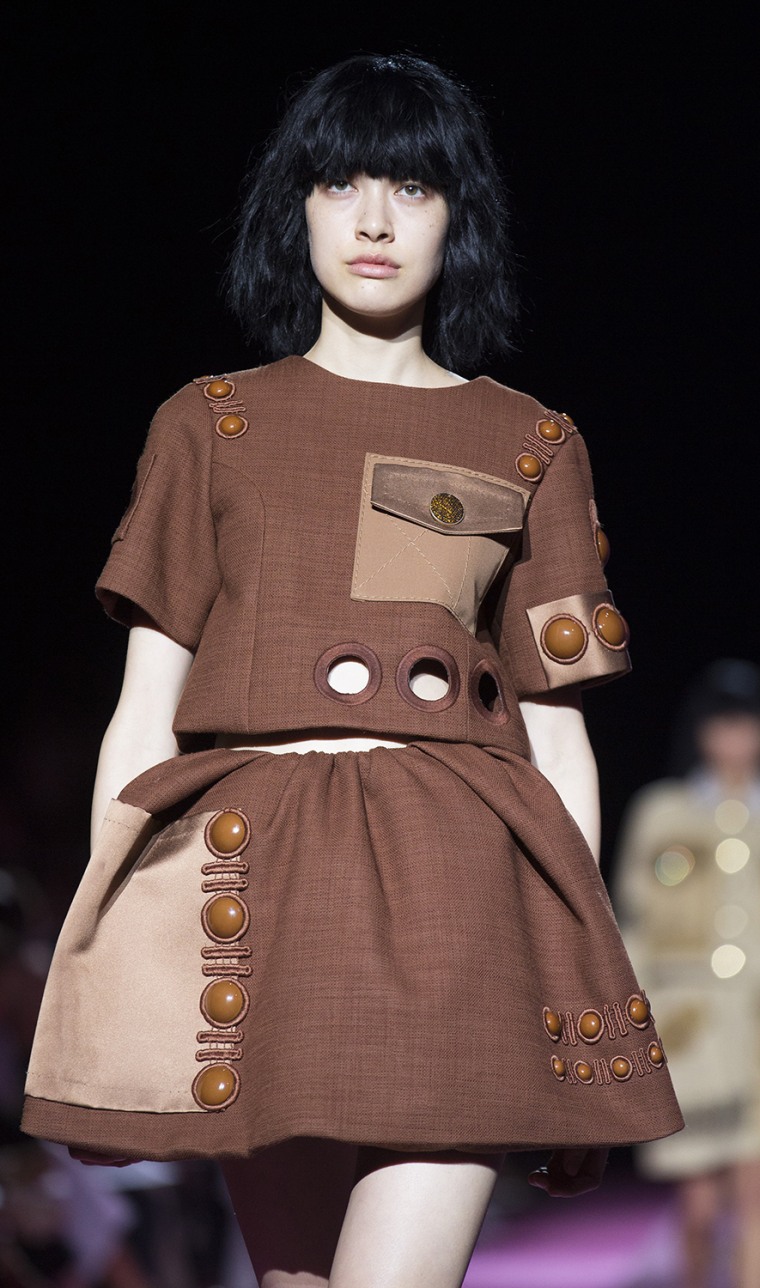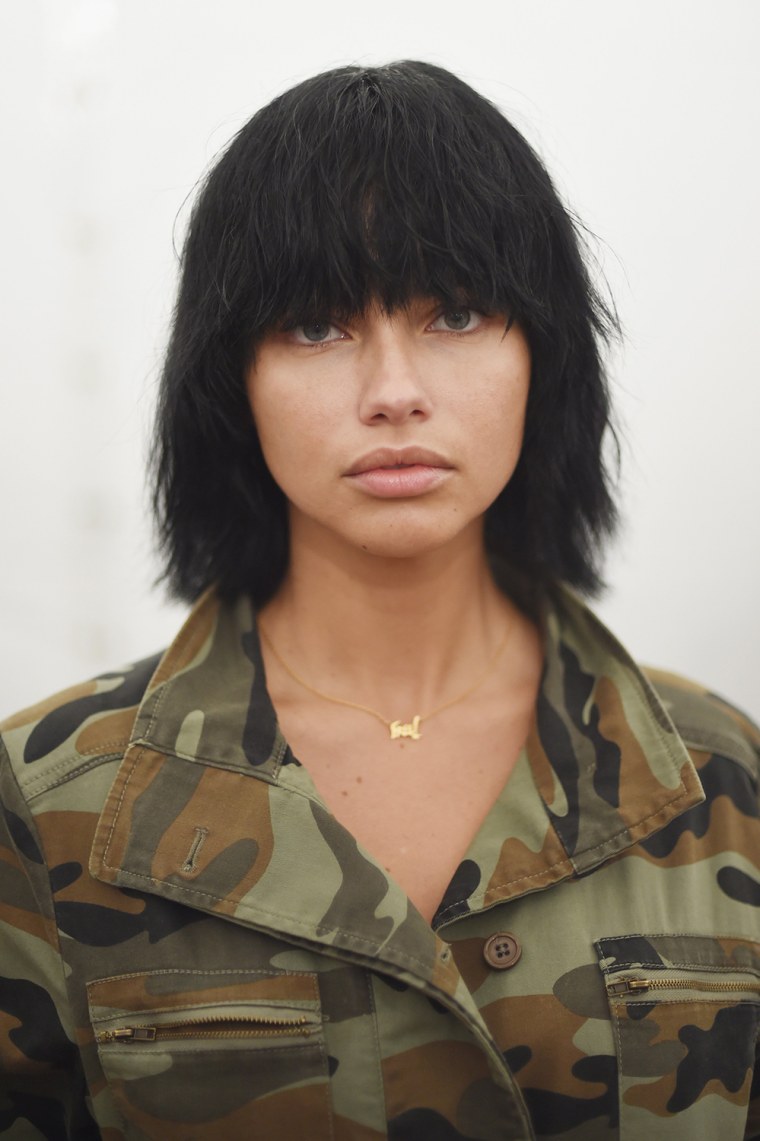 Clad in military-inspired ensembles, the army of models — including bold-faced names such as Kendall Jenner, Gigi Hadid, Karlie Kloss, and Adriana Lima — strutted the catwalk in punk black bowl cuts and glowing, fresh skin. 
"This goes back to one of the looks that I've always loved — bare skin, nothing on the face, lips or eye, just beautiful skin," Nars said in a statement. "I love makeup but I also love seeing women without makeup. To me, it's a great way to show fashion ... I like the idea that what you see is what you get."
While Nars admitted that there would be the tiniest bit of concealer should there be a blemish, he relied purely on moisturizer and skipped even as much as lip balm, mascara, under-eye cover-up or even a good oil blot.

"We love the shine like you see on the nose, and around the eyes," Nars told Fashionista. "It's real life." 
When it comes to kooky, New York Fashion Week had a few tricks up its designer sleeves. From puzzling ensembles to creative accessories, check out our favorite (freaky) styles.