The time-hopping plots on "This Is Us" require big changes between scenes.
For the youngest characters, the transformation is a simple one — a child star makes way for an adult actor, or vice versa. But for Mandy Moore, who plays the part of Pearson family matriarch Rebecca, it's not so easy.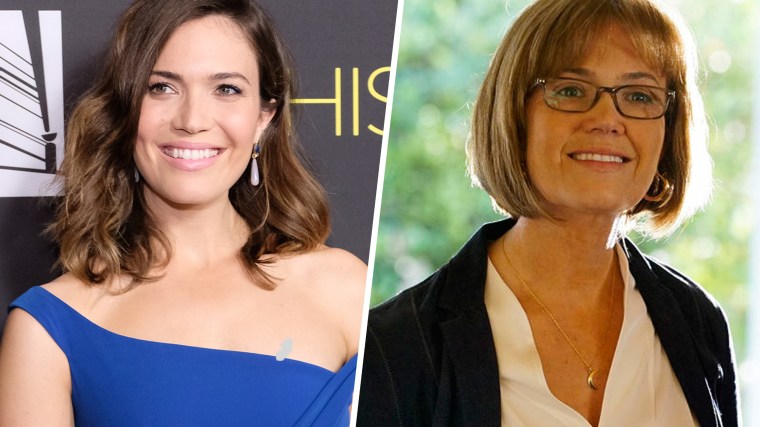 In order to flash forward into her 60s, the 33-year-old actress has to time travel in the makeup chair.
On Wednesday, Moore was back on set and headed back to the future for the show's second season, and she shared the method via Instagram Stories and live video.
"This is 66," Moore said as pros used makeup magic to add wrinkles to her smooth skin. "Look how incredible all of this is. We haven't even done any of the painting and stuff yet."
It is an impression process, with an equally impressive result.
As she explained in the caption of one clip, "Getting older is a lot of work."
Following Moore's appearance as modern-day Rebecca in the show's first season, makeup artist Zoë Hay revealed why.
"I think it's very easy to go 'Oh, we're going to stick a gray wig on and grey eyebrow, and make her look old,' but that really is not who she would be as she aged," Hays told E! News at the time.
But the painstaking process they go through is worth it in the end — for both Hays and Moore.
"Some people get very upset, they're like, 'Oh my god, this is what I am going to look like,'" Hays said of the transformation. "But (Mandy) never did. She wanted what was right for Rebecca."