Wearing high heels is more than a style choice for many women. It is also a skill acquired after years of training, and is not for the uninitiated.
But Brandon Cohen, a video correspondent with BroBible.com, failed to grasp this concept. To him, shoes are shoes and "girls are huge complainers, and wearing heels isn't that bad," he wrote on the website.
So he decided to spend the day walking around in heels and film the results. (Note: The video contains some slightly salty language and a raised middle finger.)
In a video of his hubris-destroying day, Cohen is shown walking around in not just pumps or wedges, but full-fledged stilettos.
Before he even gets to the elevator of his building he says, "I'm already in so much pain it's astounding."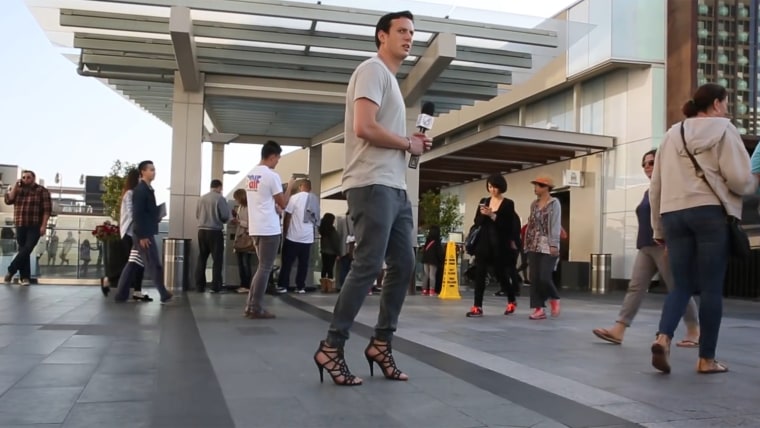 Along the way he does a lot of leaning on things, learns why it's important to park close to the elevator and even gets judged by a group of teenagers. Finally, he gives up and comes home in his bare feet before hauling the shoes off his balcony.
"It was the worst day of my life," wrote Cohen, who probably has a whole newfound respect for women.
Or, perhaps, an even deeper sense of confusion as to why they wear those shoes in the first place.