Will Seaton always knew that when he proposed to his girlfriend of six years, he'd get down on one knee not only for his bride-to-be, but her sister, too.
And that's exactly what the Indiana man did. After all, it's hard to find Seaton's girlfriend, Ashley Schaus, 23, without her 16-year-old sister, Hannah — who has Down syndrome and diabetes — by her side.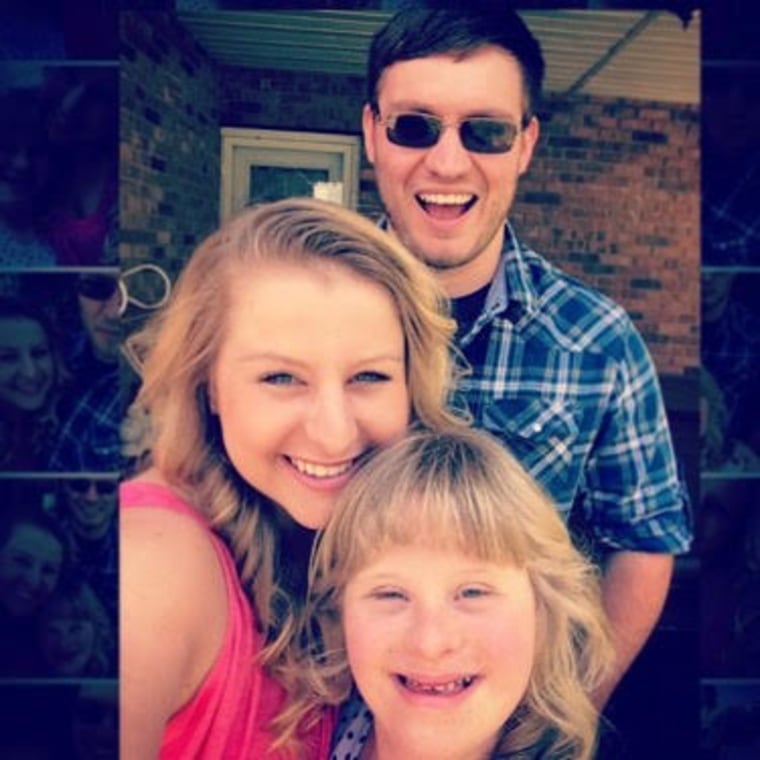 "I wanted to include Hannah in the proposal in case she may not get to experience that," Seaton, 25, told TODAY. "Hannah is a big part of our relationship and I already consider her a sister."
Ashley Schaus recounted telling Seaton shortly after the two started dating in 2010 that "Hannah and I were a package deal. She's part of my life and if you're going to be with me, she's going to be with us." The couple plan to marry in October.
Seaton popped the big question in March of last year in a field of daffodils in their hometown of Santa Claus, Indiana, where the Schaus family goes yearly to take family photos. "He got down on one knee and asked Hannah to be his best friend forever," Schaus recounted, noting her sister even got her own ring, an heirloom that once belonged to the sisters' grandmother. "And then he looked at me as I was trying to stop sobbing. I asked 'Am I next?' Then he got down on one knee and asked me to be his wife."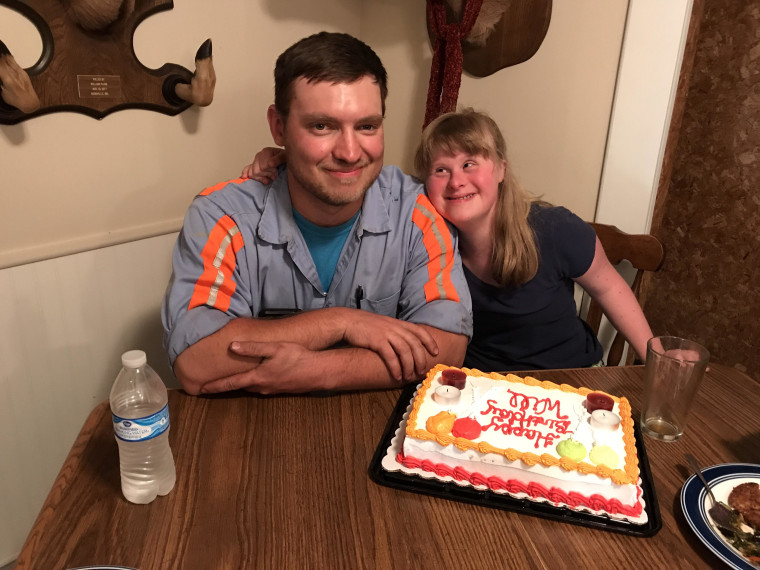 "It's so nice to know that he loves her just as much as I do, and that he would protect her in times that I can't be there," said Schaus, who is a geologist. "That double layer of protection is reassuring."
"From day one ... when Hannah was born, my parents explained to me that she was extra special and that I should look out and protect her more than a typical sibling throughout her life," Schaus said. "We pretty much do everything together."
Since the couple began dating, approximately 80 percent of their dates have included Hannah Schaus. They would frequently catch a movie she had been wanting to see or go to GattiTown (the equivalent of their Chuck E. Cheese), where the teen loves to eat cheese pizza and play video games.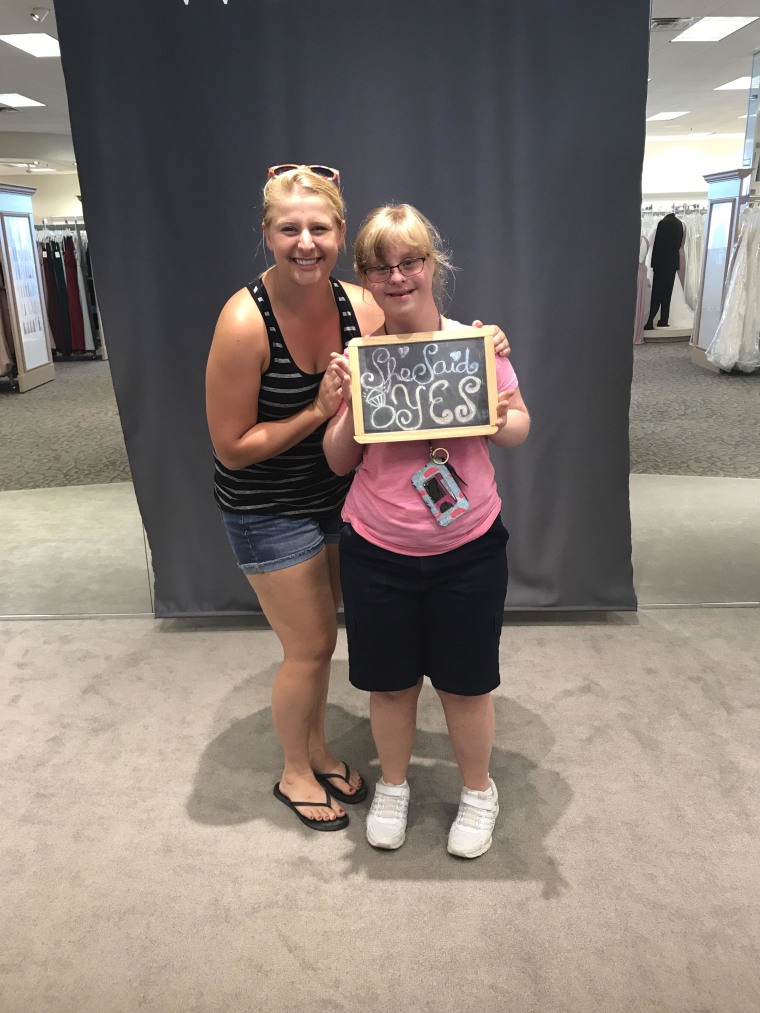 The couple met in October of 2010 when they both went to the same car show in Bristol, Indiana. Schaus, who was then 17, spotted a 1976 red Camaro that she adored, and posted a photo of it online. She would later learn, after mutual friends connected them on Facebook, that the car belonged to Seaton. Soon after, he would pick her up in that very same car for their first date at a drive-in movie theater. "And now, seven years later, we're getting married," she exclaimed.
Hannah Schaus will also play a big part in her sister's wedding in Rockport, Indiana, on Oct. 7. Because she's more than a bridesmaid, she'll be called "best sister." The teenager — who will wear a short white dress — and Seaton will exchange what they call "best friend vows" and dance to Harry Nilsson's "Best Friend."
Seaton, an operator at a nearby power plant, described his future sister-in-law as "very caring and happy," adding, "She doesn't have a mean bone in her body. She is full of life and always puts a smile on everyone's face."
Hannah Schaus said she was thrilled for her sister — and is a huge fan of Seaton, too, explaining the two of them love to go fishing together and make silly jokes. "He's amazing," she said.