Chip and Joanna Gaines' fans love a good "Fixer Upper" story. That is, unless it pertains to Chip and Joanna Gaines themselves, it seems.
Joanna caused a stir among her fans earlier this week when she posted an adorable, seemingly harmless photo of herself and husband Chip snuggling in front of a gorgeous, bucolic backdrop. They look wonderfully relaxed and casual, with one of Joanna's pant legs rolled up, and her husband giving her a loving smooch on the head.
But it wasn't Joanna's look that caught everyone's attention: it was the way Chip had gathered his shaggy hair (usually hidden under a baseball cap) up into an approximation of ... a man bun!
To be fair, Chip's locks do not quite rise to the occasion of "bun." This is more like a "get it out of my face" top knot. But that didn't stop fans from posting over 5,000 comments that ranged from "love" to "what are you doing, man?"
We're more interested in one of Joanna's hashtags: #bookcamp. We know Chip has a book coming out in October, "Capital Gaines: Smart Things I Learned Doing Stupid Stuff," but perhaps there's another entry on the horizon? Guess we'll just have to wait and see.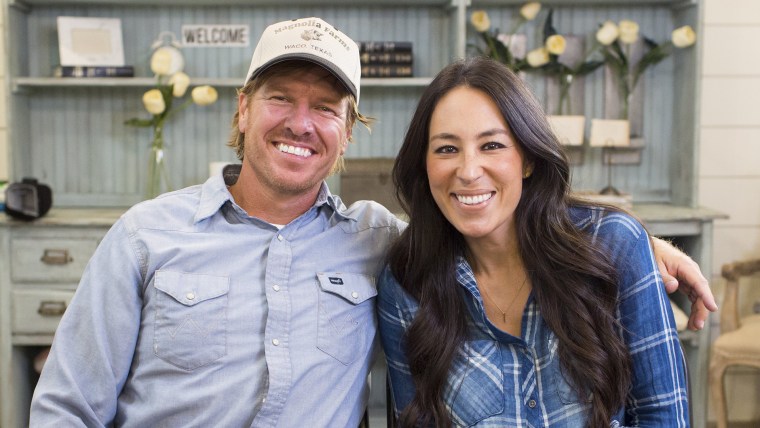 In any case, hair haters can hate, but we think it's cute. Chip, you do you, and we'll leave the fixing up to the houses!
Follow Randee Dawn on Twitter.