The lifespan of typical maternity clothes is around nine months. But the hottest outfit in town — one that's got new and expectant moms alike buzzing — boasts a lifespan that lasts well beyond the bump.
Yup, the Cozy Joey coat not only works as both pre- and post-pregnancy attire, but it can also be worn throughout the year.
So, how does it work? The 3-in-1 coat can be belted in small, medium or large sizes as your terms progress.
Once your baby's out in the world, you can simply wear it out to do errands. And perhaps most impressively, you can also swaddle your baby inside the coat.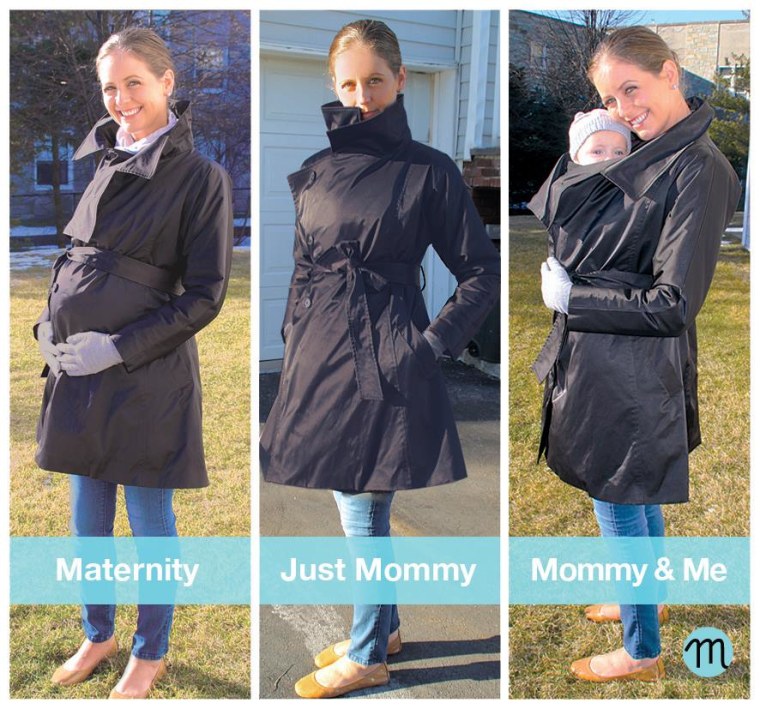 That's a lot of uses and a pretty long lifespan for just $200.
Designed by Mulier, the classic and elegant coat is trench-style is "all about living simply while maintaining comfort, fashion and function," brand's website says.
We think that's pretty genius.
Thoughts? Let us know on our brand-new TODAY Style Facebook page.
And if you're looking for more flattering fall coats, check out our favorites here.