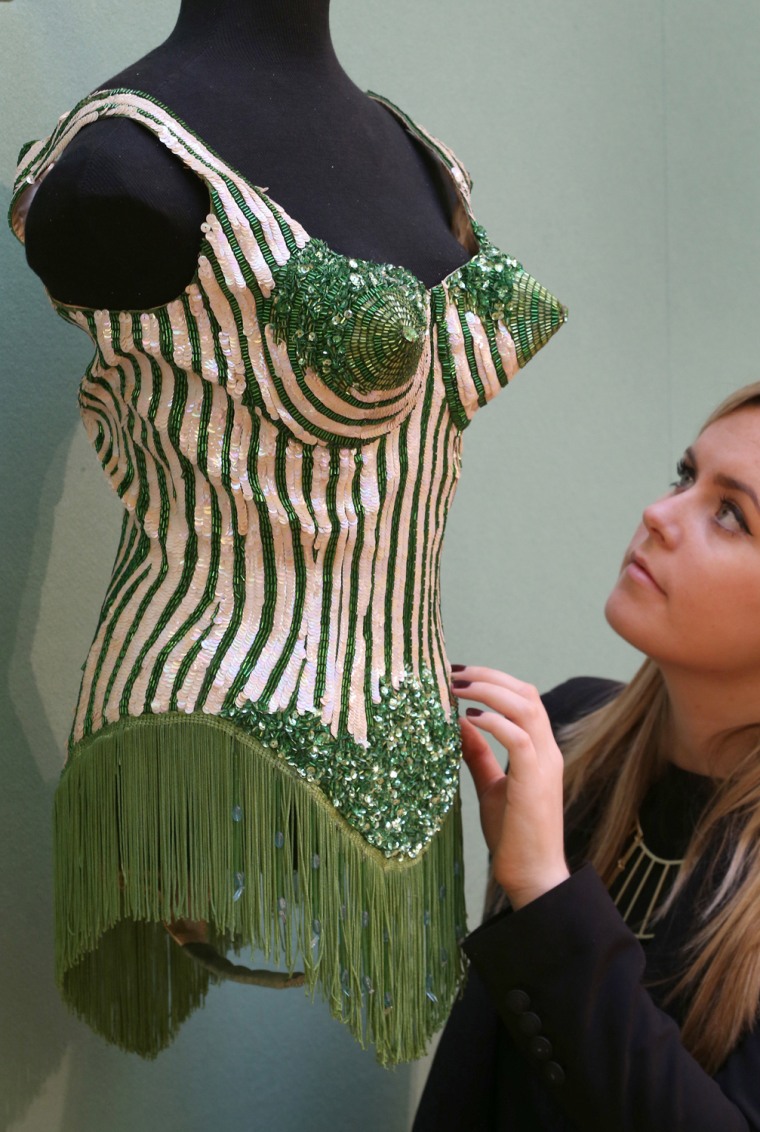 By Hilary George-Parkin, Styleite
Someone out there clearly has a case of blonde ambition.
Two of the iconic cone bras by French designer Jean Paul Gaultier that Madonna introduced on her Blonde Ambition tour in 1990 have been sold through Christie's auction house in London for £48,000 (roughly $77,000). The Guardian reports that the more embellished of the two pieces went to an anonymous bidder for £32,450 ($51,964), despite being valued at a third of that amount. The corset features green and white stripes, sequins, beads, fringe, and embroidery — basically every bell and whistle you could think of, with the exception of Madonna herself.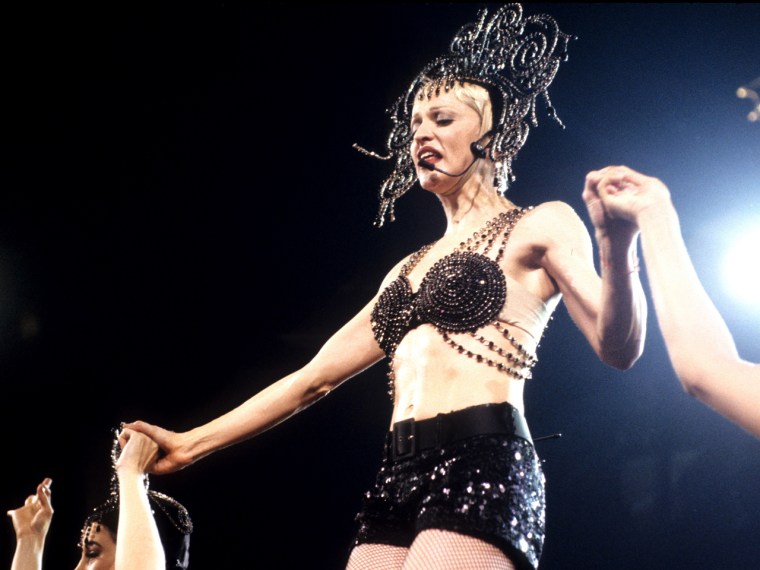 The second conical style was slightly more subtle: a two-piece topstitched number in black satin, which the same buyer purchased for £16,250 ($26,000). The Guardian reports that the high prices are the result of dwindling supply in the pop culture memorabilia market. And hey, at least these represent a truly iconic moment in fashion and music history, which is more than we can say for that teacup Lady Gaga drank out of that sold for almost the same amount.
More from Styleite:
Madonna's 20 best magazine covers of all time
Madonna brings back the cone bra