Madonna may have fun more often as a blonde, but the singer's always been up for trying out new hair colors — and she did so again Friday.
The Queen of Pop took to Instagram to debut a darker new 'do in an adorable selfie with one of her 6-year-old twin daughters.
"But what if..." the "Holiday" singer wrote next to the photo, which finds her rocking a short, dark haircut as her sweet little girl grins over her shoulder.
From her caption, we're guessing Madonna's wearing a wig in the pic — not that dying her locks darker would be so unusual for the pop chameleon.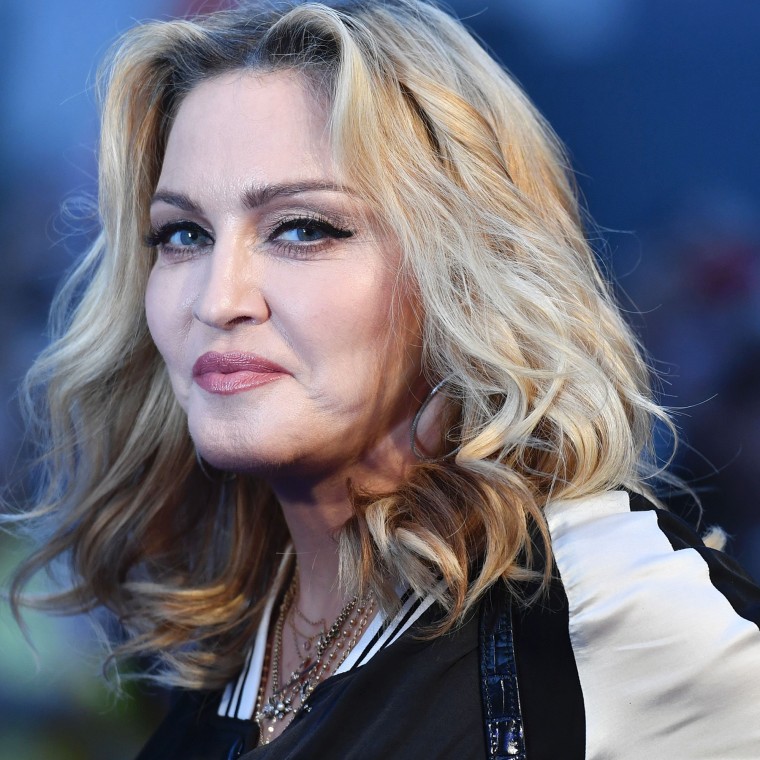 Madonna's sported dark brown — and even jet-black — hair several times in the past, beginning, of course, with her own naturally brown tresses.
In 1978, the future superstar wore her shoulder-length brunette hair crimped — a style she's revisited again and again throughout her career — when she posed for a series of headshots after arriving in New York City.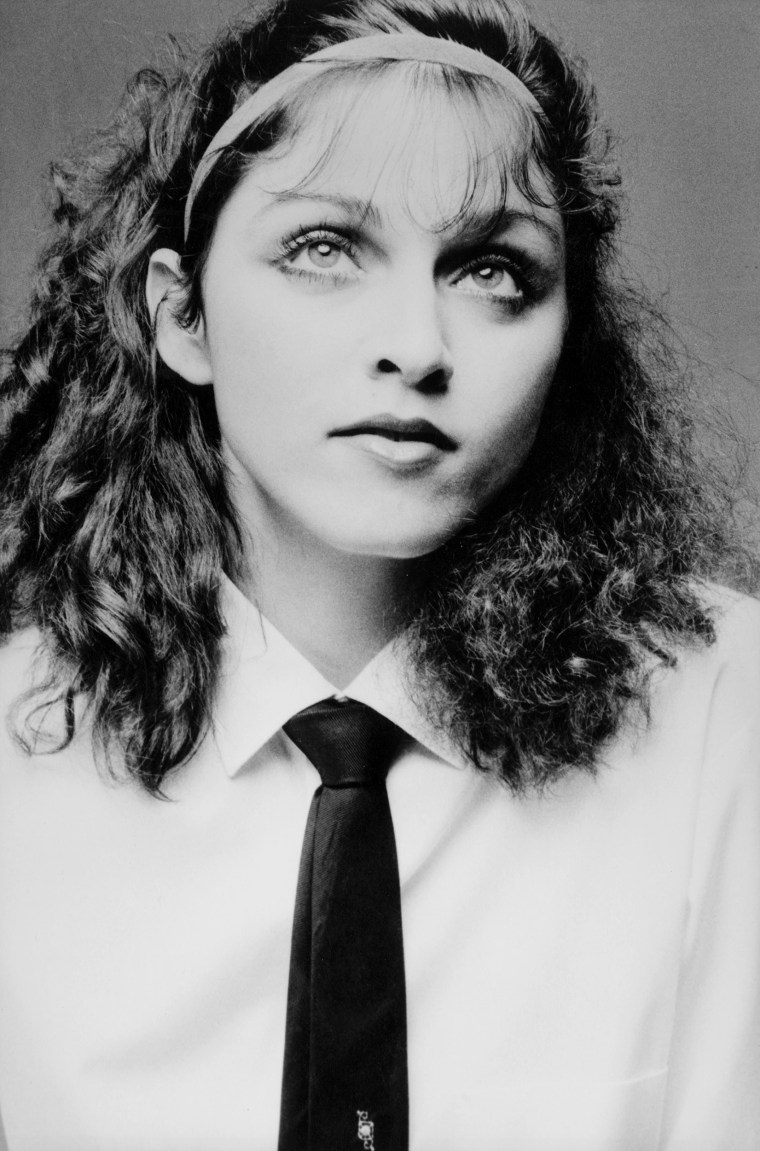 A year later, the trendsetter chopped off most of her dark hair for an edgy punk look.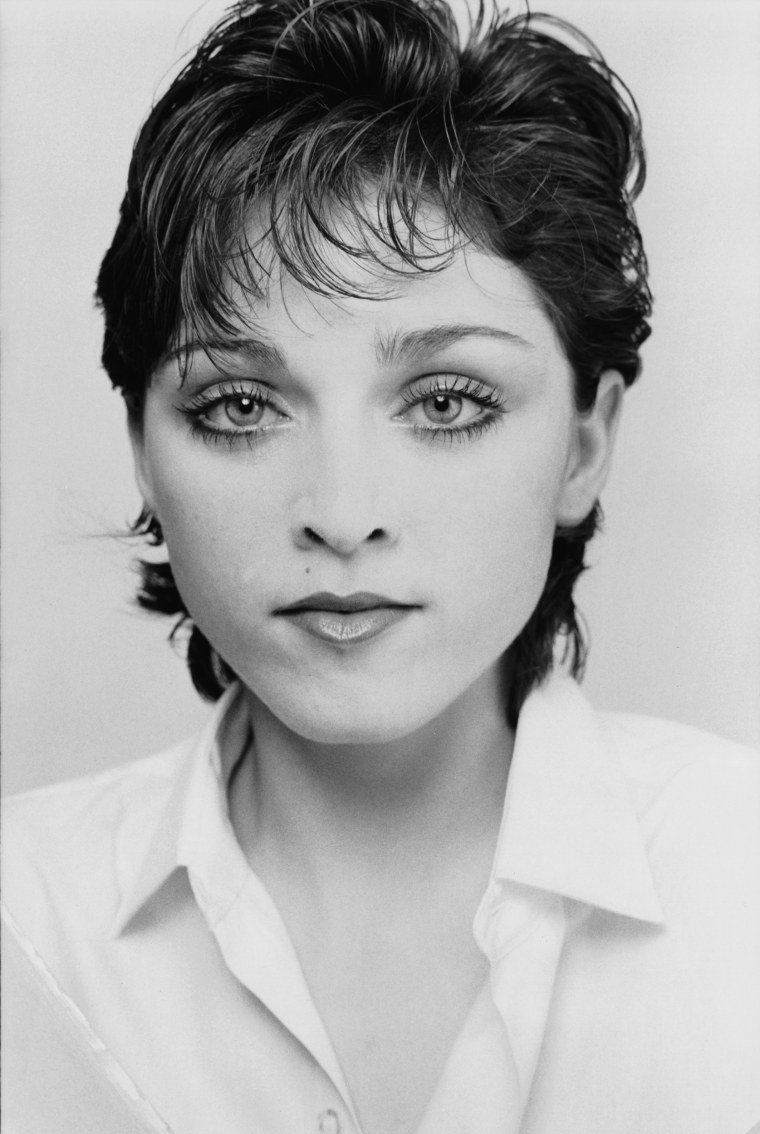 Her hair looked nearly au naturel when she starred as man-crazy center fielder "All the Way" Mae Mordabito in the 1992 smash-comedy "A League of Their Own."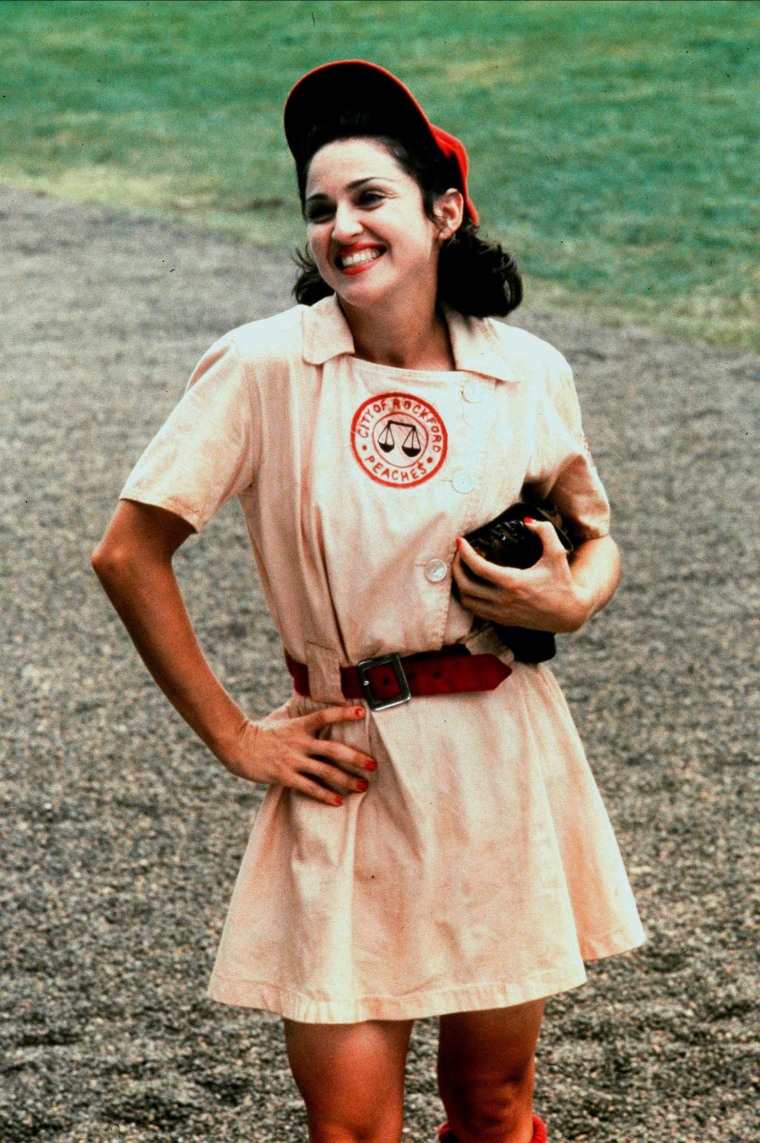 In 1998, the singer wore her long, dark locks in a center part to the fourth annual VH1 Fashion Awards, where she received the Gianni Versace Tribute Award and also took home the trophy for Most Fashionable Artist.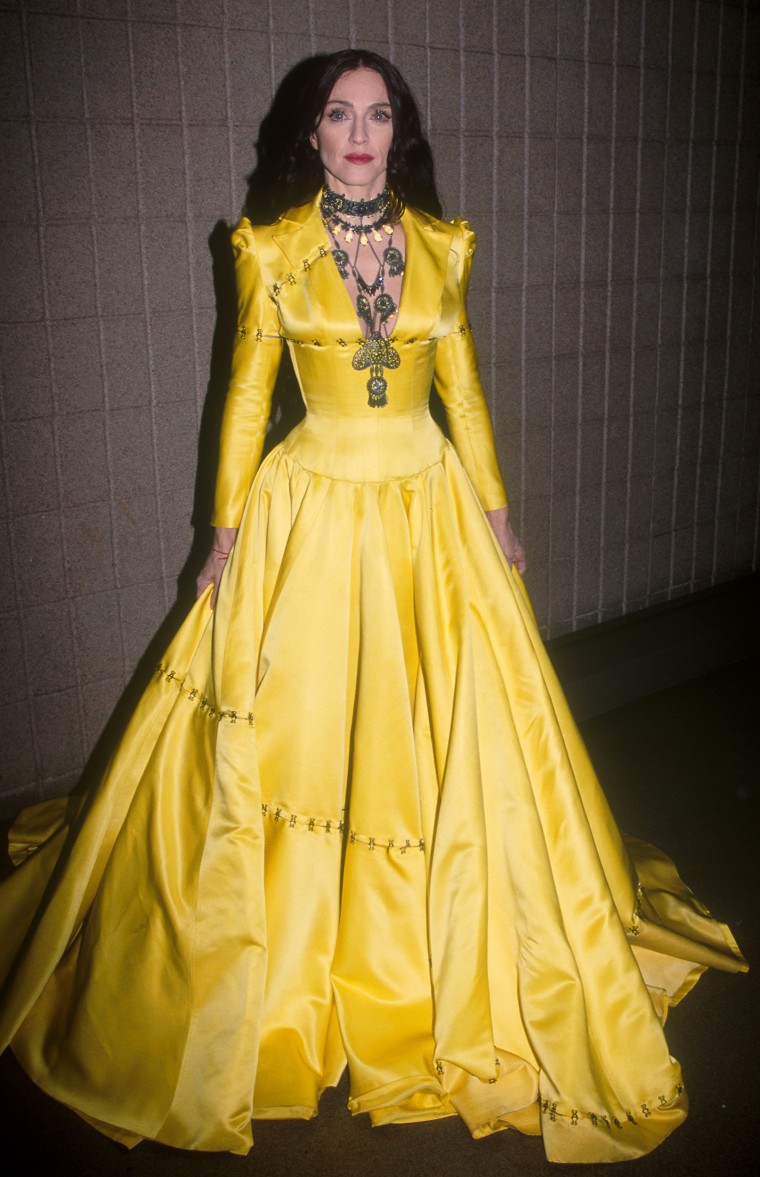 At the 41st Annual Grammy Awards in 1999, she sported a sexy and sleek shoulder-length bob that looked nearly black.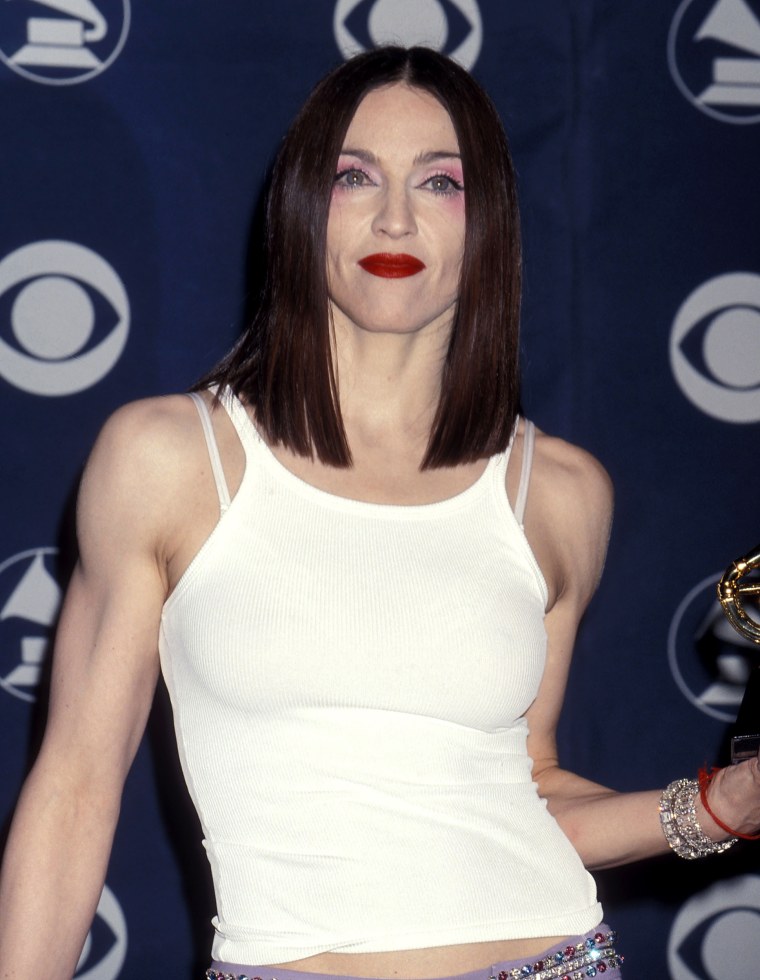 She went the sleek and dark route again — this time with blunt Bettie Page-style bangs — when she attended the Met Gala and the museum's "PUNK: Chaos to Couture" exhibition in 2013.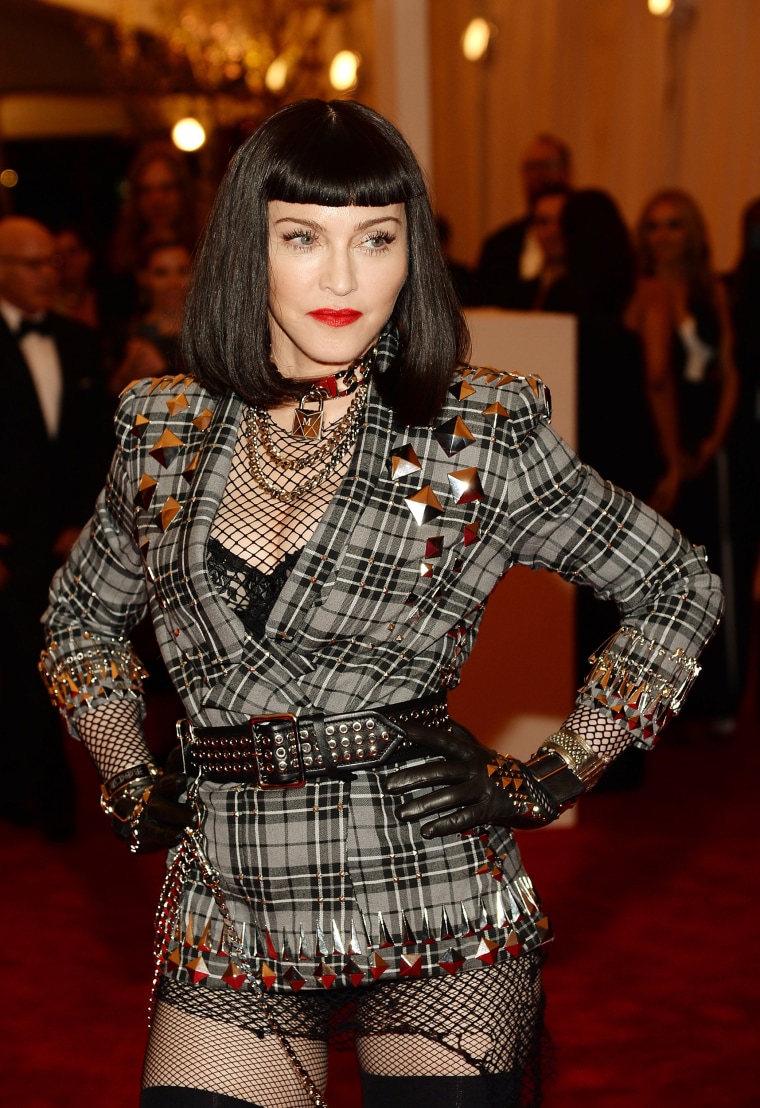 Blond, brunette — however the Material Girl wears her hair, she always looks amazing!