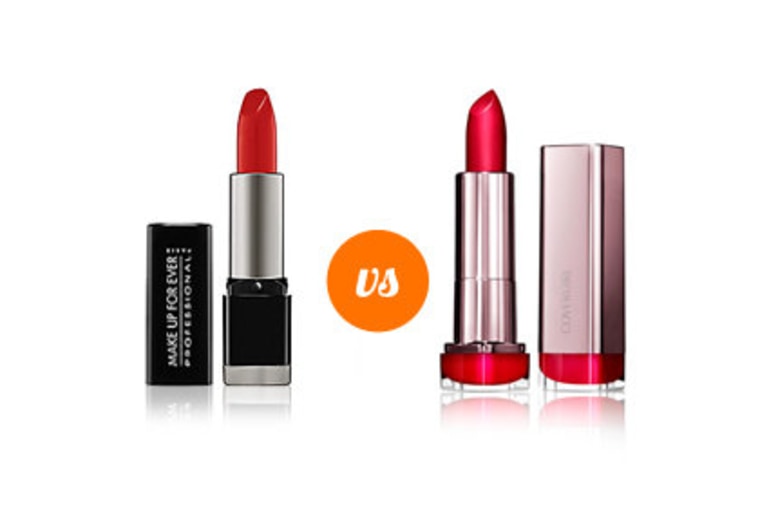 As a beauty writer, I get to sample products I can't afford. And, while my inner beauty addict thinks this is awesome, my inner financial advisor knows it's a risky job hazard. Still, I press on. Why? So I can alert high-end product addicts about ways to save money, of course. (No rationalizations going on here, folks.)
Now, in my role as expensive product counsel, I'm not saying you should ditch your beloved La Prairies and La Mers, there are reasons high-end brands cost more, from luxurious ingredients to fancy — and sometimes functional — packaging. Believe me, if I could, I'd buy them.
But I need to keep my costs down and, happily, there are plenty of highly-rated alternatives that are formulated to deliver similar results. Here, I'll break down the main differences and similarities between some of the best beauty bargains I've found and their high-end counterparts. See? There is a reason I subject myself to such product-sampling torture: knowledge is king.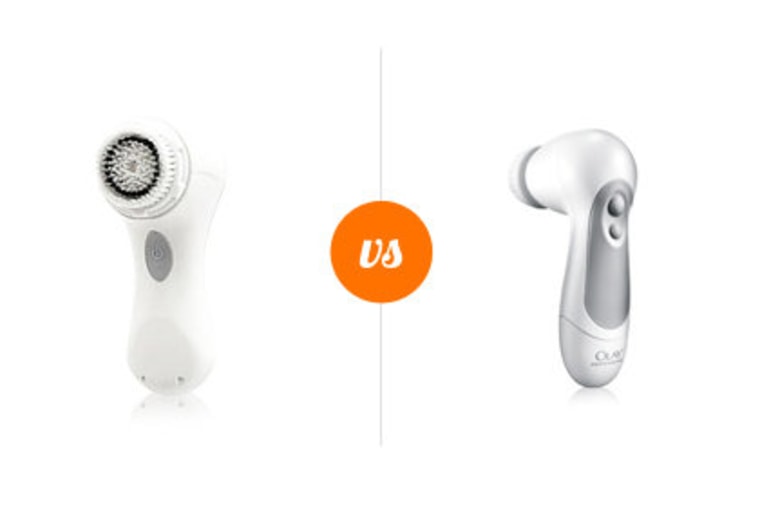 Clarisonic Classic Sonic Skin Cleansing System
Steal: Olay Professional Pro-X Advanced Cleansing System, $29.99
The differences: The Olay system runs on batteries and comes with just over a half-ounce of product, while the much more expensive Clarisonic system recharges via a plug-in cradle and comes with a full ounce of product.
The similarities: Olay claims their system "is as effective as a system sold by skin professionals for nearly $200" (gee, which system could that be?), plus both systems come with two speeds and a replaceable brush head.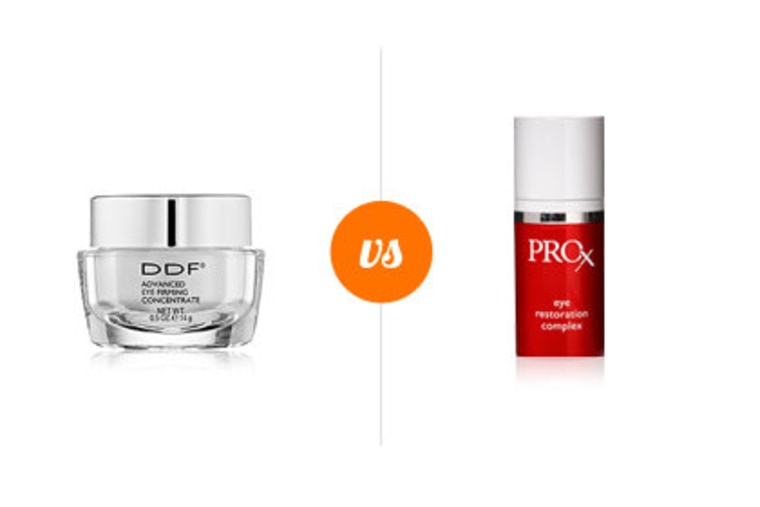 DDF Advanced Eye Firming Concentrate
Steal: Olay Professional Pro-X Eye Restoration Complex, $47
The differences: The DDF product contains more than twice as many ingredients as the Olay product, including the anti-inflammatory antioxidant turmeric. Also, the former comes in a pot while the latter comes in pump form.
The similarities: Half of their ingredients are the same. They're also both peptide-based, fragrance-free, anti-aging formulas that use caffeine (which decreases puffiness) and niacinamide (which decreases pigmentation and helps stimulate collagen) as key ingredients.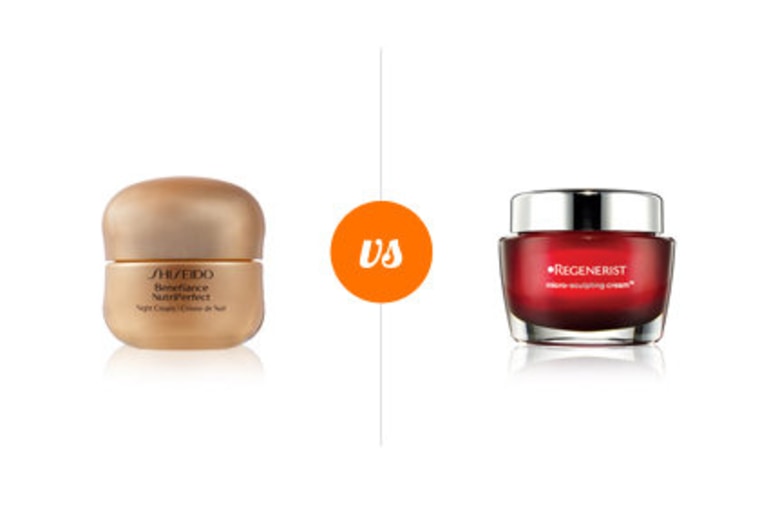 Shiseido Benefiance NutriPerfect Night Cream
Steal: Olay Regenerist Micro-Sculpting Cream, $27.99
The differences: Olay's formula contains powerful antioxidants such as green tea extract and aloe vera, as well as vitamins B3, B5, and E. It also claims to work better than "several luxury creams costing up to $500." Shiseido's somewhat secret formula, which contains what they call "Multi-Vitamin BCEP," makes no such claim.
The similarities: Both creams are antioxidant-rich, peptide-based formulas that use carnosine — a naturally occurring peptide — to help reduce the appearance of wrinkles. They're also both lightweight formulas that are best used at night because they lack SPF.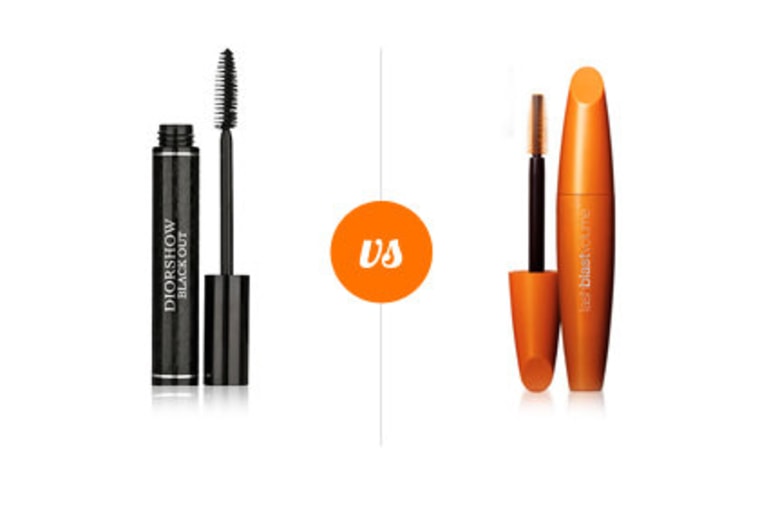 Dior DiorShow Black Out Mascara in Kohl Black
Steal: CoverGirl LashBlast Volume Blasting Mascara in Very Black, $7.99
The differences: DiorShow Black Out's nylon brush is thinner than CoverGirl LashBlast's thermoplastic brush. Also, Dior's formula — which is a tad thicker, stickier, and shinier than CoverGirl's — contains more ingredients, such as paraffin and beeswax.
The similarities: When viewed at arm's length, the results of each formula look nearly identical.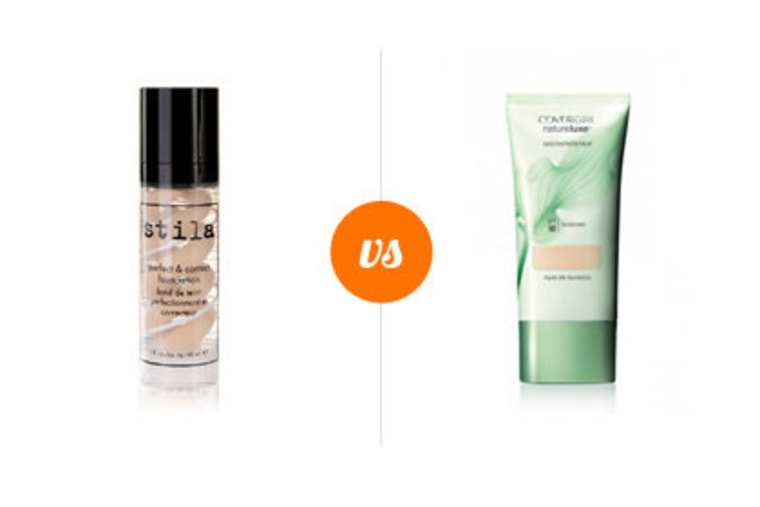 Stila Perfect & Correct Foundation
Steal: COVERGIRL CoverGirl NatureLuxe Silk Foundation, $11.99
The differences: Besides being fun to look at, Stila's pump formula comes in eight shades while CoverGirl's tube formula comes in 14 shades.
The similarities: Both formulas offer light coverage and some form of moisturizing skin care. Stila does it with chamomile and a fancy "mineral complex" that involves special green clay, natural spring water and ions; CoverGirl does it with jojoba, rose hip extracts and cucumber water.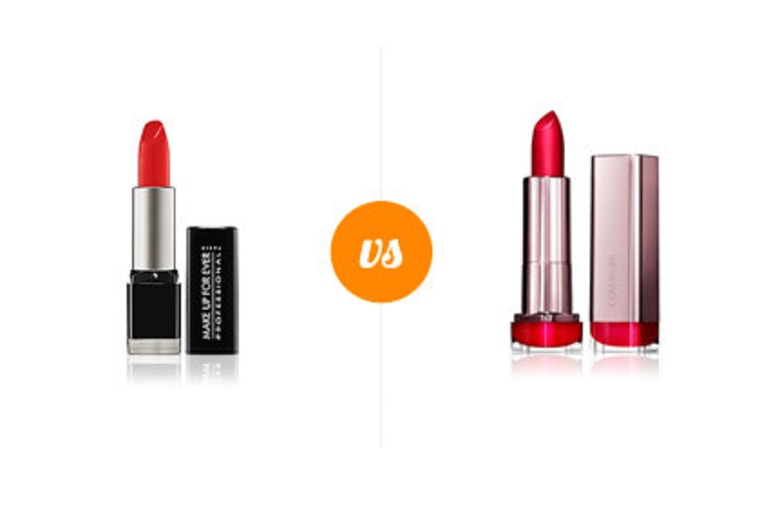 Make Up For Ever Rouge Artist Intense Lipstick in 43 Moulin Rouge
Steal: CoverGirl LipPerfection Lip Color in Hot, $5.99
The differences: Make Up For Ever's formula is paraben-free, while CoverGirl's formula is slightly more moisturizing, having been enriched with a "silk moisturizing complex" (aka a blend of olive, avocado, and aloe oils, silk protein, white tea, and shea butter).
The similarities: Both are highly pigmented, vibrant reds with a satin finish. I challenge you to tell them apart once they're applied!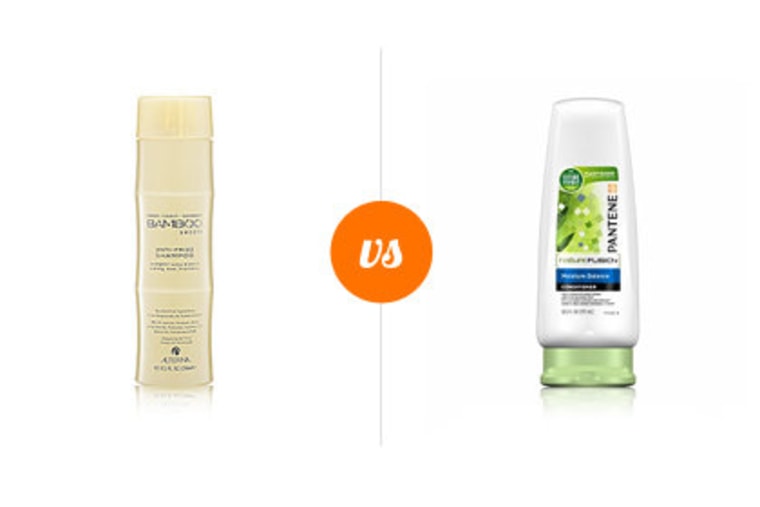 Alterna Bamboo Smooth Anti-Frizz Shampoo
Steal: Pantene Pro-V Nature Fusion Smooth Vitality Shampoo, $6.99
The differences: Alterna's formula is environmentally conscious (Eco-Certified, Fair-Trade compliant, certified organic, etc.) and made without parabens or sulfates, unlike Pantene's.
The similarities: To help strengthen the hair follicle, retain moisture, and ultimately smooth the hair, both shampoos contain bamboo extract as well as a variety of essential oils (organic kendi vs.ersus avocado and grapeseed) and anti-frizzing agents (silicones). In short, they work the same.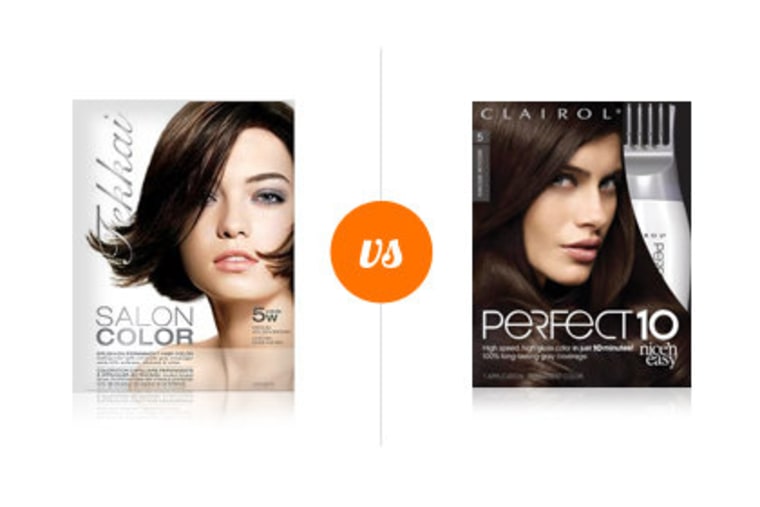 Steal: Clairol Nice 'n Easy Perfect 10, $14
The differences: The Fekkai at-home kit comes with a professional-looking bowl and brush designed to help you get more even results, whereas Clairol's kit comes with a comb and the usual at-home applicator. However, Fekkai's kit takes salon quality to the max; its processing time is three to four times longer than Clairol's.
The similarities: Both formulas come in more than 20 shades and deliver gentle yet permanent, multi-dimensional results that users love.
More from TotalBeauty.com:
7 Cheap Swaps for Luxe Skin Care Products
11 Hair Products Every Woman Needs