Dentists often caution us of a little "pink in the sink" when gums are sensitive, but there was no warning for the latest surprise to go down — or sprout out of — the drain.
People are fascinated (and freaked out) by a new Lush cosmetic brand soap bar that is apparently growing sprouts out of their sinks and shower drains.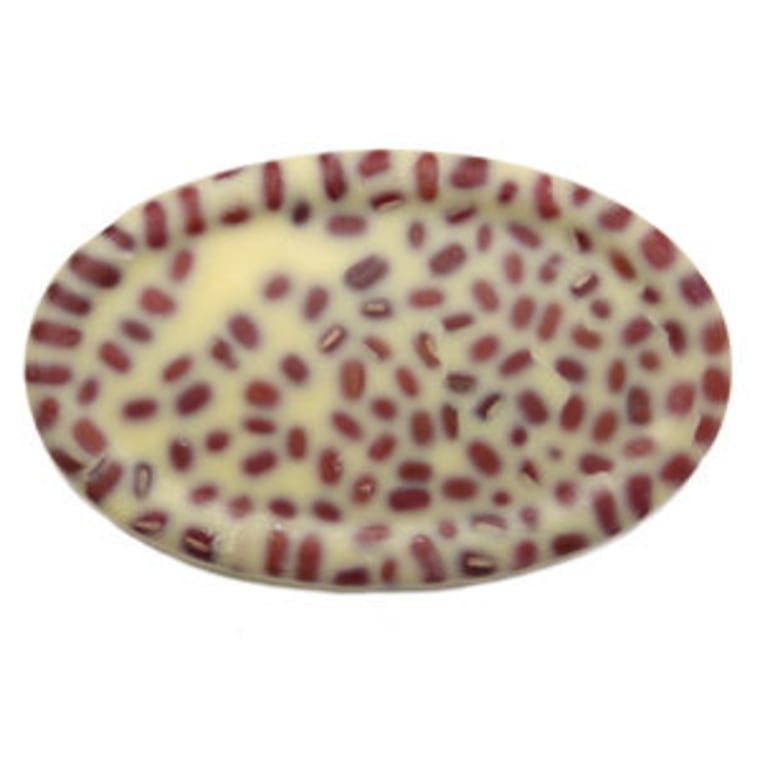 The $11.95 "Wiccy Magic Muscles" massage bar, which looks a bit like a science project already, promises to reduce muscle pain and soreness with the use of all-natural aduki (or adzuki) beans.
This small, dark red and edible bean is known for its sweet taste and purported health benefits and, according to the Lush site, it "work(s) into the muscles like firm fingertips for a relaxing massage."
RELATED: TODAY investigates the all-natural makeup and skin care movement
They're grown throughout East Asia and the Himalayas and now ... your own bathroom!
Once these little guys make their way down a sink or shower drain, they apparently sprout and grow. Take a look at some posts reacting to the miniature beanstalk in their powder rooms, ranging from genuinely freaked out to pleasantly amused.
No matter the reaction, it turns out that customers are using the bar all wrong!
RELATED: EOS lip balm caused blisters, rash, lawsuit claims
Lush's product and brand training manager, Jeff Brown, told TODAY the product isn't intended for water use at all — it's a lotion meant to be massaged onto dry skin.
"We didn't expect those little beans would find a way to grow ... knowing that the beans may germinate when left in water," Brown explained. "We would definitely encourage customers to be conscious of using the product correctly and to keep an eye out for stray beans if they choose to use it in the bath or shower."
Some Lush lovers even took to Twitter to clarify that point:
Despite the online outcry, Brown said this ordeal actually helps the cosmetic brand.
RELATED: WEN by Chaz Dean sued for hair loss and adverse effects
"We do love to use as many whole, natural ingredients as we can in our products and in a way, this serves a reminder of just how real those ingredients are," he said.
"Besides," he continued. "You should save them; those beans would probably rather grow in a flower pot than a drain pipe anyway!"
The Lush "Wiccy" massage bar: Relaxing muscles and going green, one drain at a time.