/ Source: TODAY Contributor
As a bridesmaid or groomsman, you probably wouldn't think to pack an Ace bandage — let alone 10 — for the big day. But that was the perfect prescription to bring love and laughter to a bride who walked down the aisle with a painful broken wrist.
Jaclyn Summers, an event planner based in Summerville, South Carolina, planned every aspect of her Aug. 31 wedding. But on Aug. 20, the unthinkable happened: She tripped and took a tumble, suffering a broken wrist that required surgery and a splint.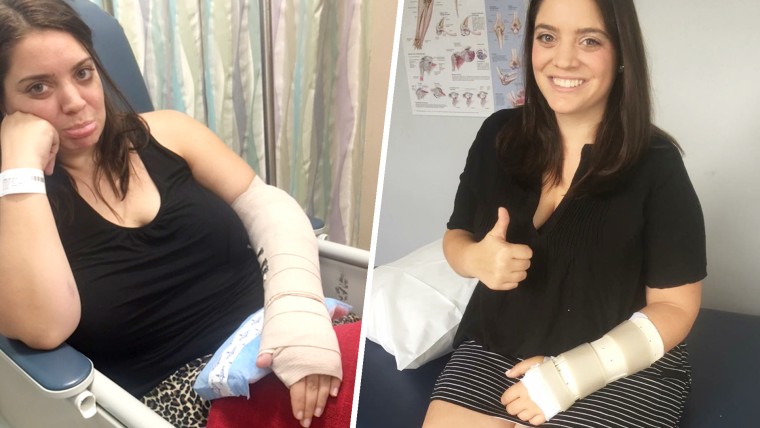 "I heard the dogs getting into something downstairs, and I wanted to sneak up on them," said Summers, 28, who is 5-foot-1. "I thought my short legs could get over the dog gate, and I fell down the stairs."
She prettied up her splint by attaching white fabric and lace, and was just as deternmined to marry the love of her life, Jonathan Summers, at Magnolia Plantation in Charleston, South Carolina. "My wedding day was everything I ever thought it would be — except for the broken wrist," she told TODAY Style.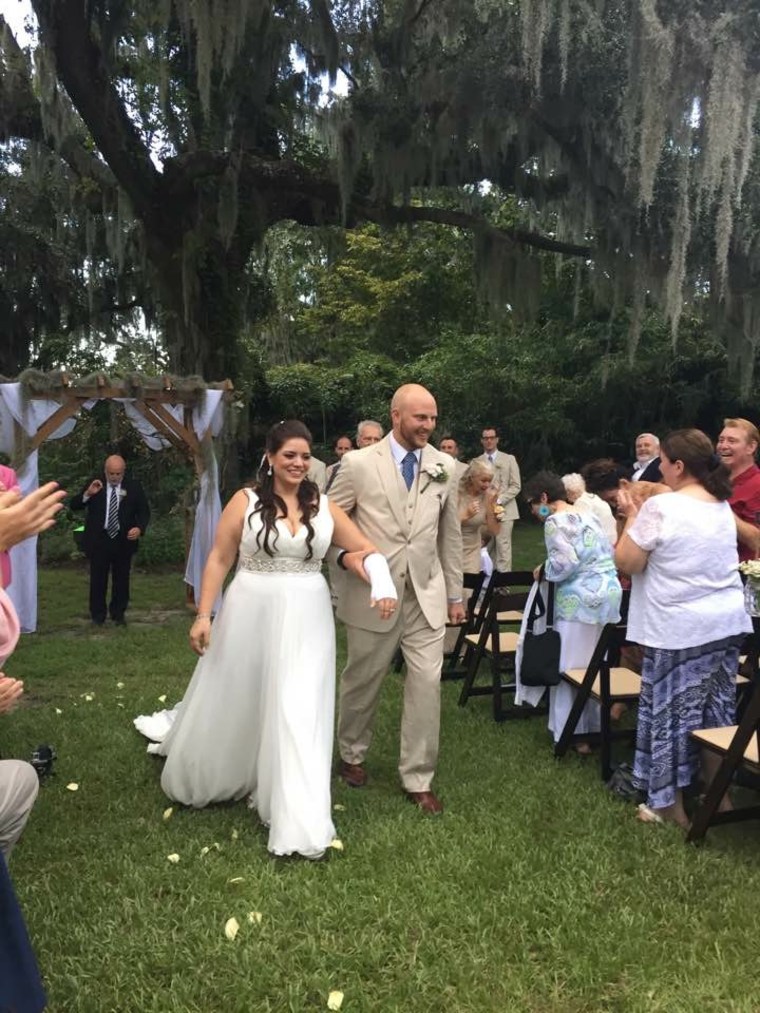 Amid the regular wedding-day stress, compounded by a broken bone and guests expressing their concern, her wedding party and new husband had a plan to lighten the mood. They secretly donned bandages on their left wrists, and came up from behind the bride to surprise her by posing for a funny photo after the ceremony.
When the photographer, who was in on the plan, suggested Summers raise her left arm into her "new signature pose," the attendants copied her with their own bandaged left arms, a gesture she didn't initially notice as she kept her gaze toward the photographer.
"Jonathan said, 'I wear it better,'" the bride recalled. "Then the guys said, 'No, we wear it better.' Then the girls said, 'No, we do.'"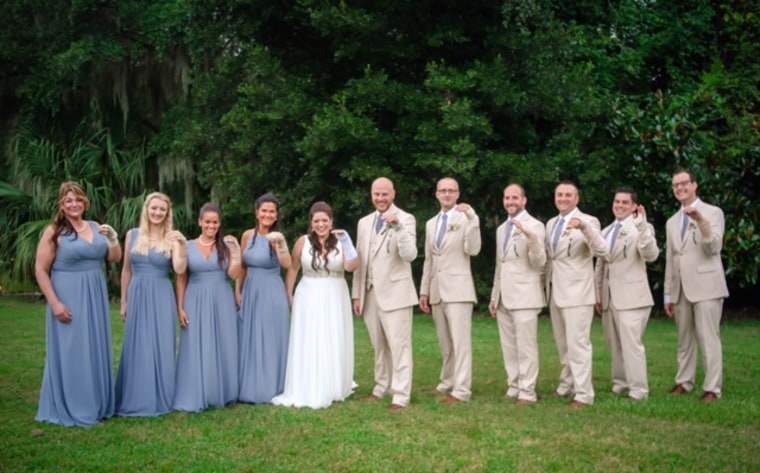 Confused at first, Summers came to realize that her nine attendants and husband were all wearing Ace bandages to cheer her up, and her reaction to the unexpected gesture was priceless.
"I was laughing to the point of tears," Summers said. "I thought it was hilarious. It was really creative and heartfelt."
"It made me feel more like a princess on my wedding day," she added.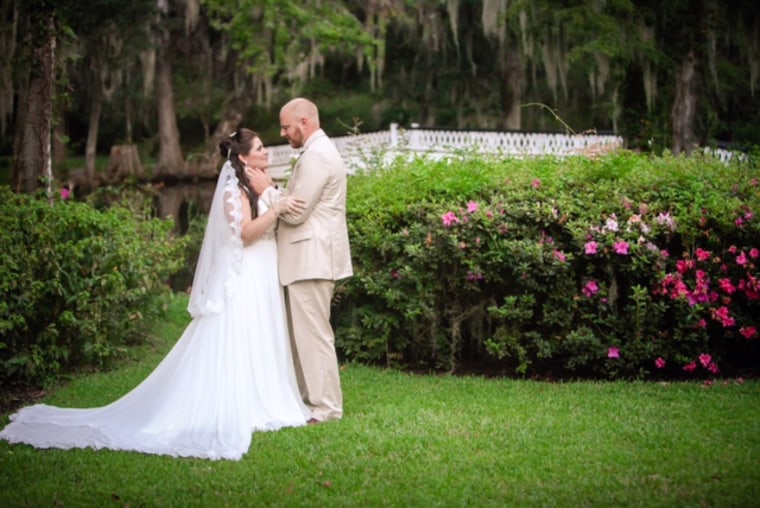 With the emotional roller coaster of those previous weeks, it was a welcome moment.
"I was so in wedding mode," Summers said. "I don't think I knew how much I needed that moment. Because obviously, wedding planning is stressful, a destination wedding is stressful, having surgery and breaking your wrist is very painful and stressful. I was trying to get through all of it and deal with it and it helped me cope a little bit better."
The bandages were the brainchild of groomsman Dan Novak, the groom's best friend who wanted the bride to laugh and enjoy a one-of-a-kind, wedding-day memory.
"The best part was the look on her face when she finally saw we had them all on and she was cracking up," Novak said. "I felt I needed to make a part of my wedding gift to them something they'd remember for the rest of their lives."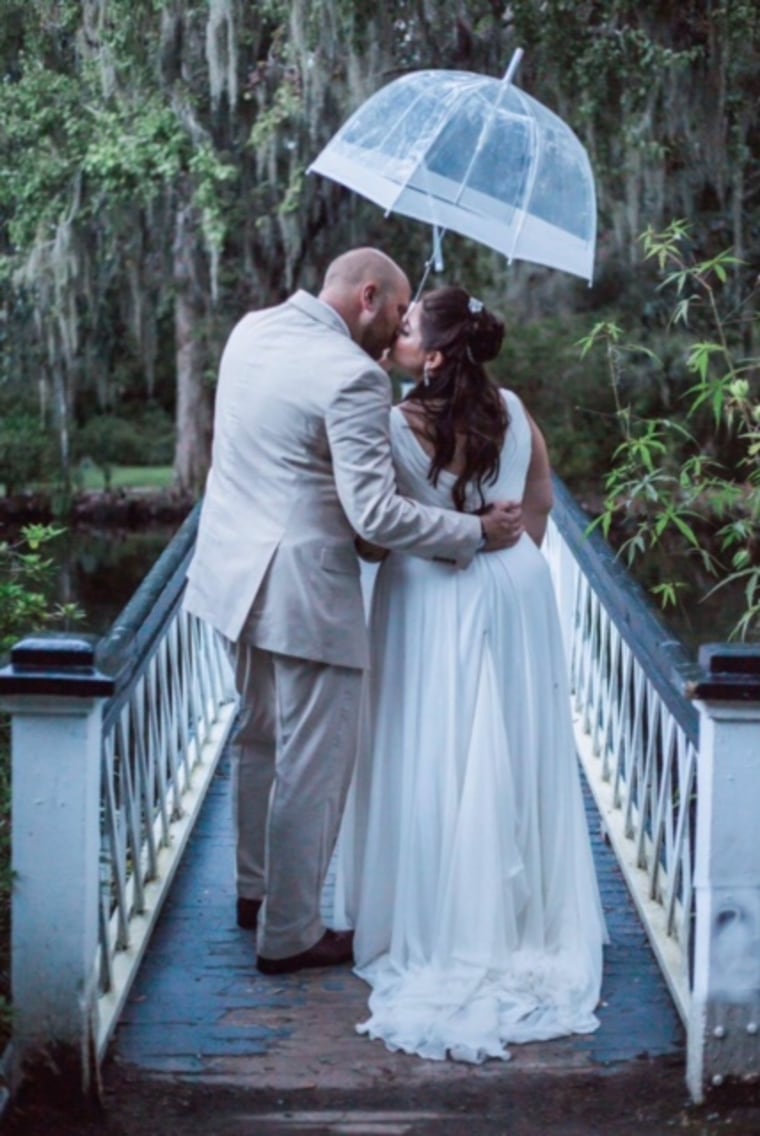 The sweet gesture is further proof that Summers and her husband chose the perfect blend of siblings, cousins and friends to stand up for them.
"We picked those people for a reason," she said. "They're all people we love and they support us and we like to have fun with them."
TODAY.com contributor Lisa A. Flam is a news and lifestyle reporter in New York. Follow her on Twitter and Facebook.