They say imitation is the highest form of flattery — well, Duchess Kate, you should feel honored.
We all love the duchess's classic style and bouncy hair, but apparently not as much as one Los Angeles woman, who seems to have made it her mission to copy many of her most popular looks.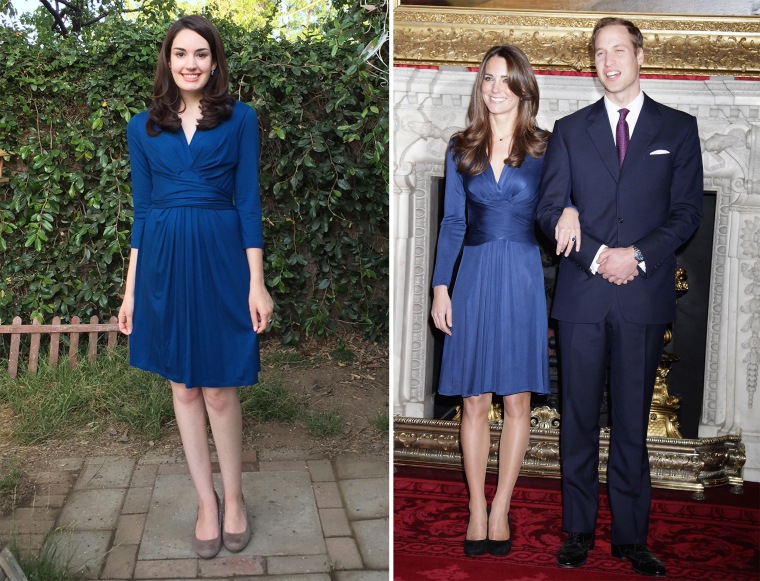 Amanda Bell, 21, has reportedly spent close to $3,000 to curate a closet of royally-approved pieces.
RELATED: See every gorgeous look from Duchess Kate's trip to India and Bhutan
"I love re-creating Kate's look," she told Caters News Agency. "My style has always been very similar to hers, so it just seemed natural to me."
Take the multicolored Anita Dongre dress Middleton wore on a recent trip to India — Bell bought that, too. The red Zara jacket that she covered up in at the Royal Windsor Horse Show last month? Yep, Bell owns the same one.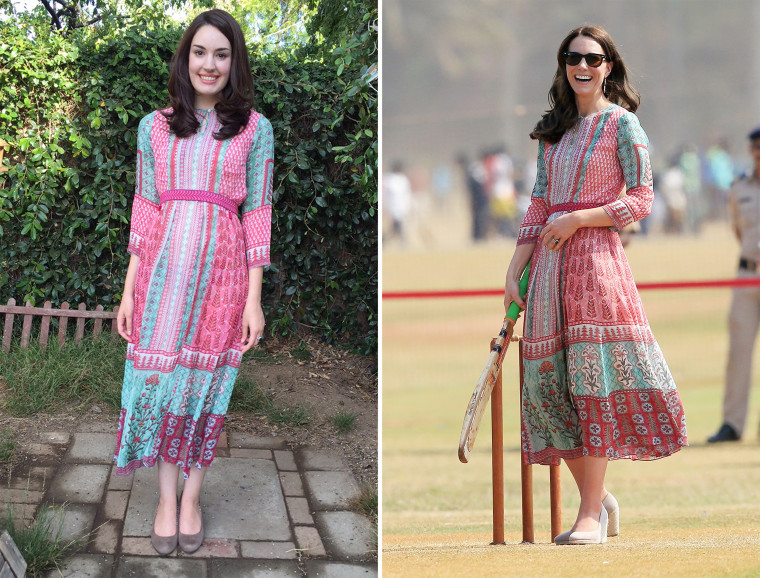 She's not always shelling out hundreds of dollars to match her clothes to Middleton's, though. Sometimes Bell shops for knockoffs that are cheaper but similar in look, she said.
RELATED: Duchess Kate reveals what the royal family teases her about
Her fixation extends beyond clothes, too: "Sometimes I'll go to the hairdressers and ask for a Kate-inspired blow dry and I really do feel like her," she told Caters.
Sure, it might seem extreme to go from admiring someone's style to, well, copying it, but Bell is hardly the first woman to be dubbed a Duchess Kate look-alike.
It's not hard to find other proud doppelgängers on social media, such as Gabriella Munro Douglas.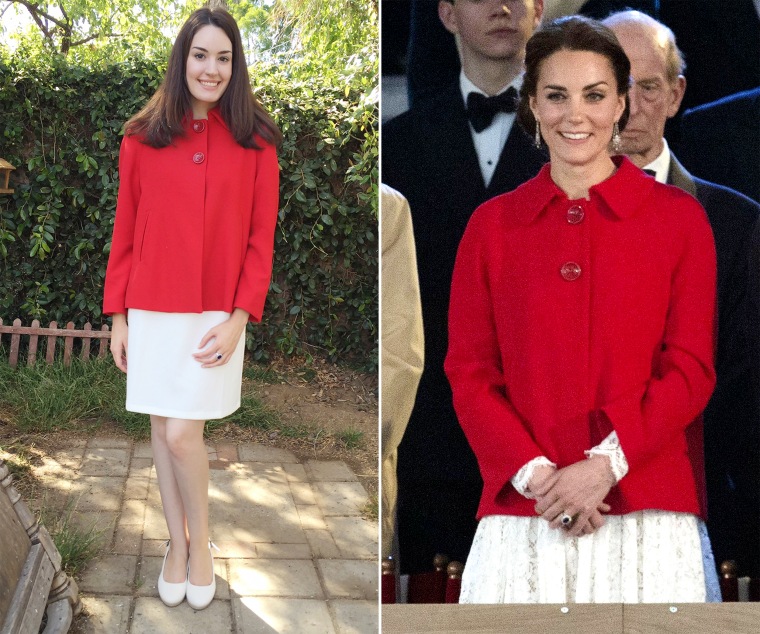 And Duchess Kate has long been a trendsetter, as fans often rush to buy pieces she's been photographed in, prompting sellouts nearly immediately. Remember the famous blue engagement dress from Issa London? Or the fuchsia maternity dress from Seraphine she wore for a family portrait?
Or, more recently, there was the colorful maxi Middleton wore for a lunch in New Delhi last month. The $71 dress quickly sold out Glamorous.com.
As for Bell, she's not surprised.
"People will buy and re-sell her outfits for triple the original amount," she told Caters. "She's just such a style icon across the globe."