Actress Lori Loughlin recently reunited with her "Full House" family for Netflix's nostalgia-packed reboot "Fuller House," but a couple members of her off-screen family are in the spotlight now, too.
Loughlin's teen daughters Bella and Olivia Giannulli — who both take after mom — are making their modeling debut in Teen Vogue.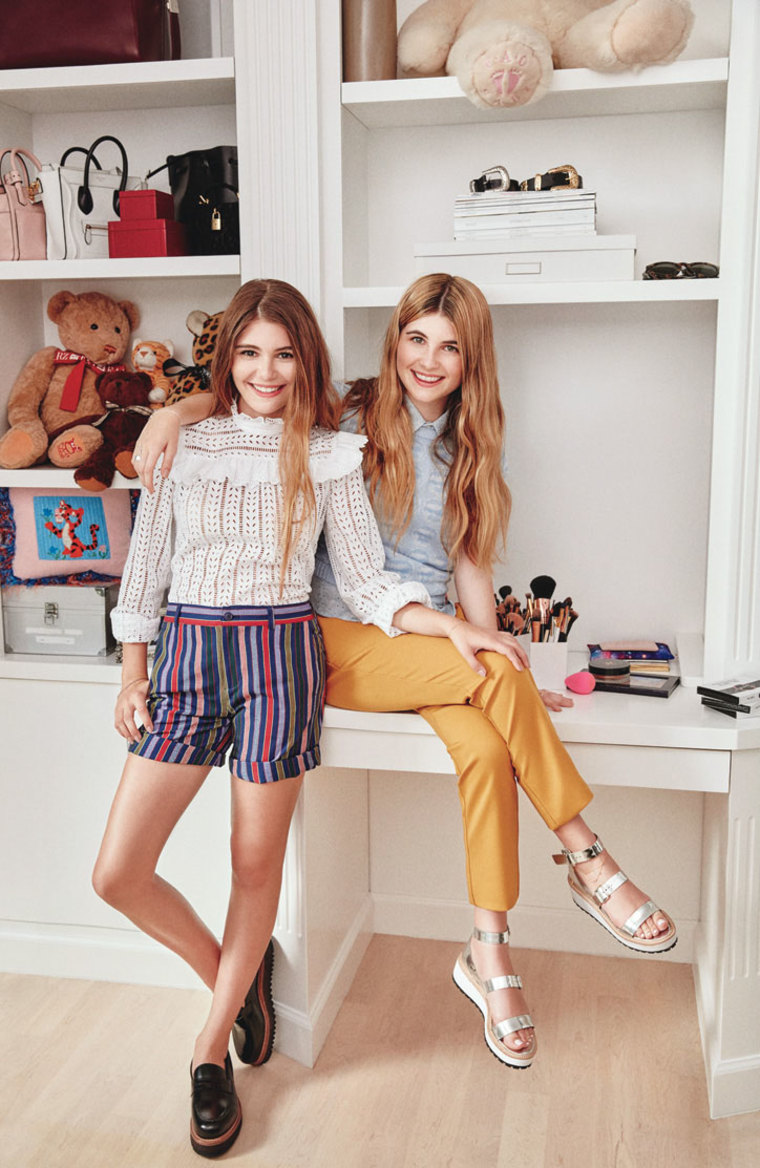 The sisters posed together in pics for the magazine's April issue, and they discussed about their personal passions.
RELATED: Christie Brinkley's mini-me kids follow mom's model lead — see the striking pics!
Olivia, a YouTube beauty vlogger, explained that she found inspiration to do what she loves from her mom.
"What initially got me into this was watching our mom get her makeup done for events," the 16-year-old said.
RELATED: Bruce Springsteen's daughter born to model (with dad's encouragement)
As for Bella, 17, her interest lies in fashion blogging — for now. But both she and her sister are taking acting classes, too.
Of course only time will tell if they end up following in their mother's famous footsteps into the acting biz.
"I sometimes forget that she's famous," Bella said of her mom. "It's odd to see her on the TV screen and then turn around and see her cooking dinner."
MORE: Lori Loughlin's teenage daughter Olivia is her mini-me — see the cute photos
The April issue of Teen Vogue hits newsstands this week.
Follow Ree Hines on Twitter.