In the late '70s, a 19-year-old kid from Minneapolis came on the scene with an album called "For You" that mixed jazz, R&B, disco, rock and psychedelia — changing the history of music forever. But what people couldn't tell just yet from spinning his arresting first album, was that he'd also change the face of fashion forever.
Take a look back at Prince's unique style that made the visionary rock star so iconic.
Prince took the visual aspect of performance as seriously as the music itself, creating genre and gender-bending looks that complemented his raunchy, seductive and sensual sound.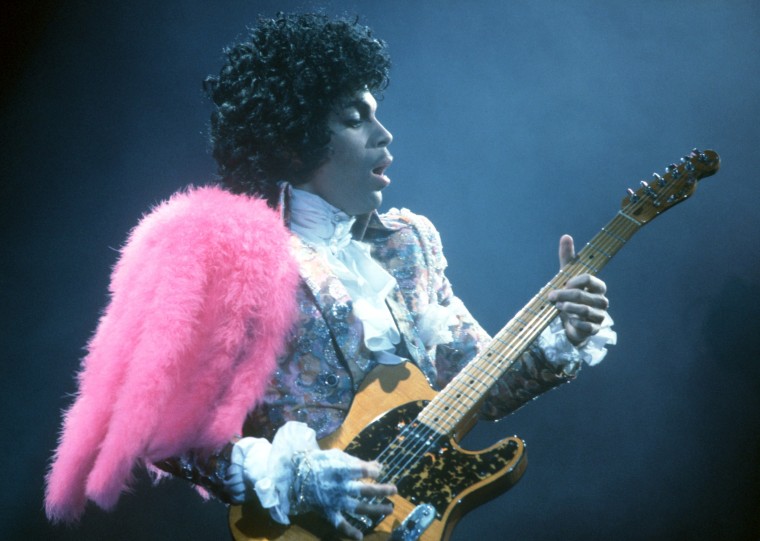 He paired a love and fondness for the opulent and over-the-top (like ruffles, lace, brocade and sequins) with an appreciation for sleek lines and forms (like contour-grazing hot pants, swing-y bell bottom sleeves and elongating tunics). And who could forget his penchant for purple — making this universal color his signature.
Sure, no one sounded like Prince, but no one dressed like Prince either. And that was just the way he liked it.
"All people care about nowadays is getting paid, so they try to do just what the audience wants them to do," he told the Los Angeles Times in 1982. "I'd rather give people what they need rather than just what they want." For this genius, that meant backless jumpsuits, Lycra, leopard print, pinstripe suits and everything in between. Here, our tribute to the fearless fashion icon.