Dressing for the Fourth of July can be tricky. How much red, white and blue can I wear before I start to look like I'm wearing an Uncle Sam costume? If I wear stars and stripes, will the patterns clash?
Stylist Melissa Garcia says the key is to think simple. You don't have to overstate your patriotism to look both chic and festive this Independence Day. Taking the subtle route and adding the right accessories with layers and prints. will be the perfect mix.
White maxi dresses
One of the easiest July Fourth outfits to pull from your closet is a simple white maxi dress. Pair it with a denim jacket, one of the most "Americana" pieces of clothing, and complete the look with a bold red lip and a pair of denim slides.
Apron halter midi dress, $74.99, Gap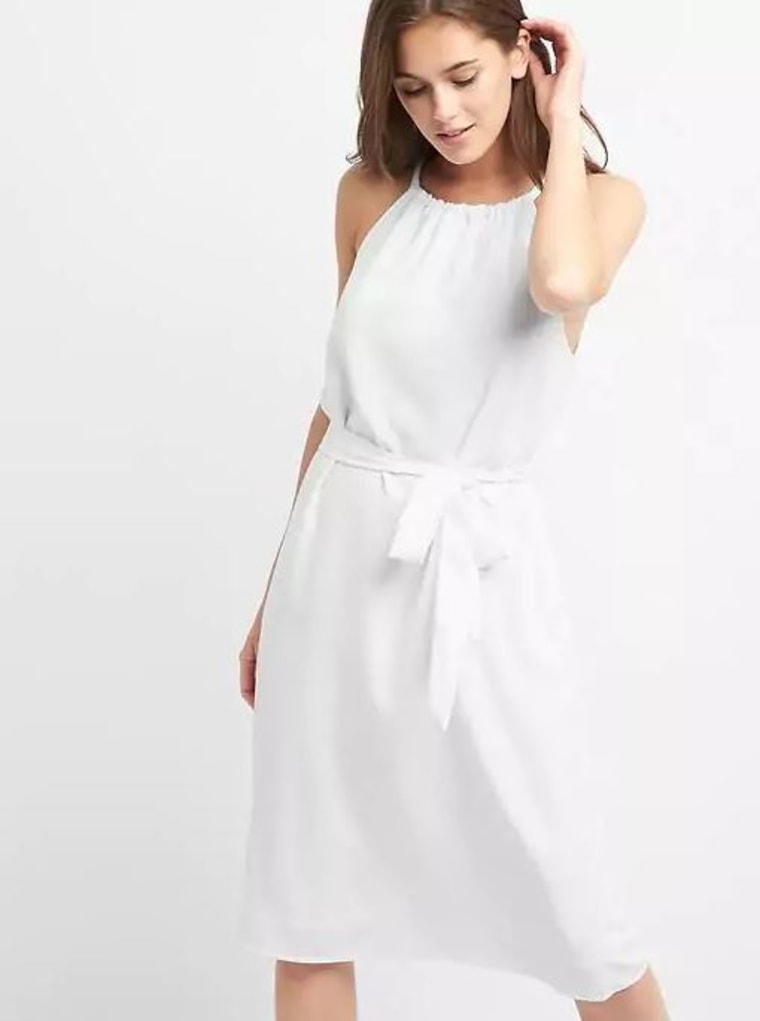 Pinafore Midi Dress, $44.95, JustFab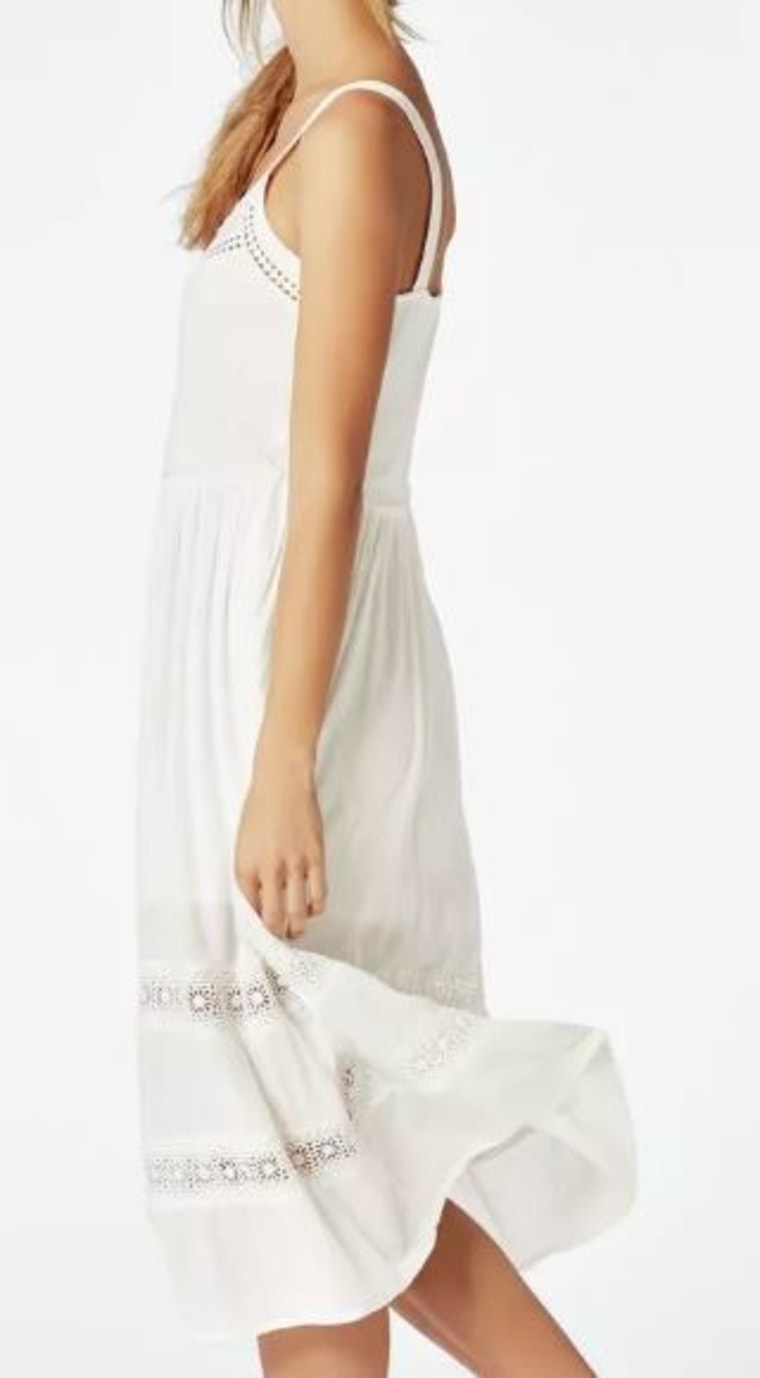 Classic Denim Jacket, $88, Abercrombie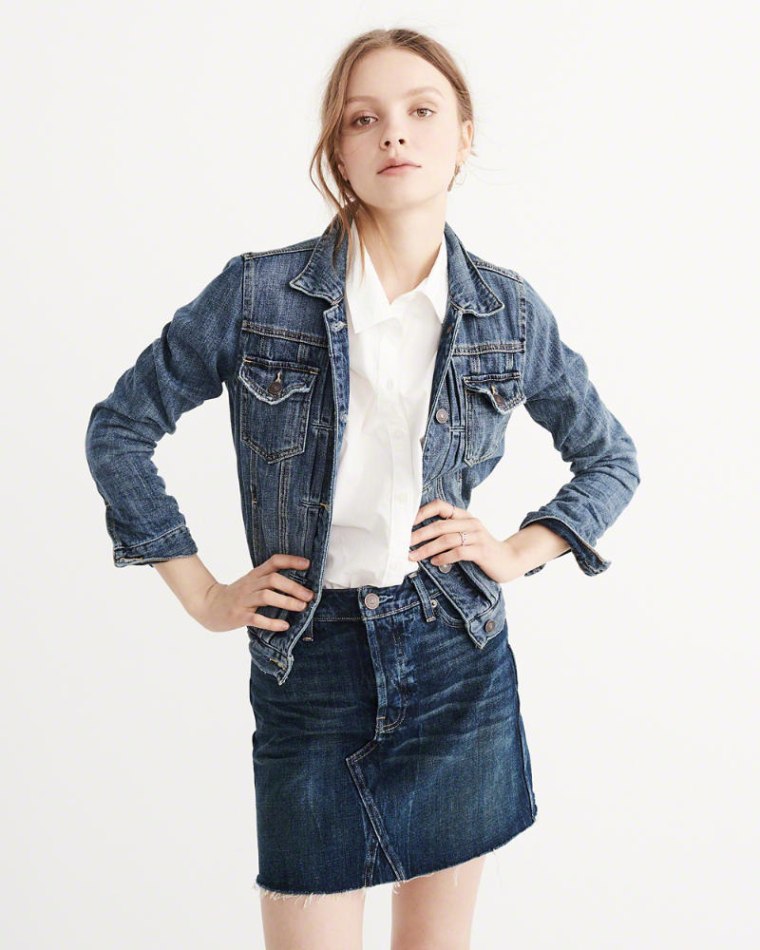 Women's Fringe Slide Sandals, $54.99, Lands' End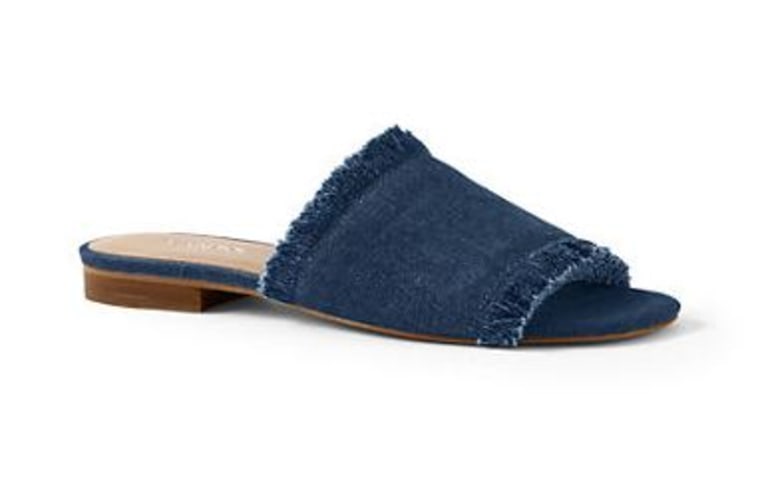 Revlon Super Lustrous Lipstick, $8.49, Ulta

Gingham
Another great choice is to try gingham. It's the perfect print for the Fourth of July — and the summer, too! Pair it with comfy sneakers to keep it casual and you'll be all set for cookouts and outdoor games.
Gingham Mini Dress, $35.99, Zara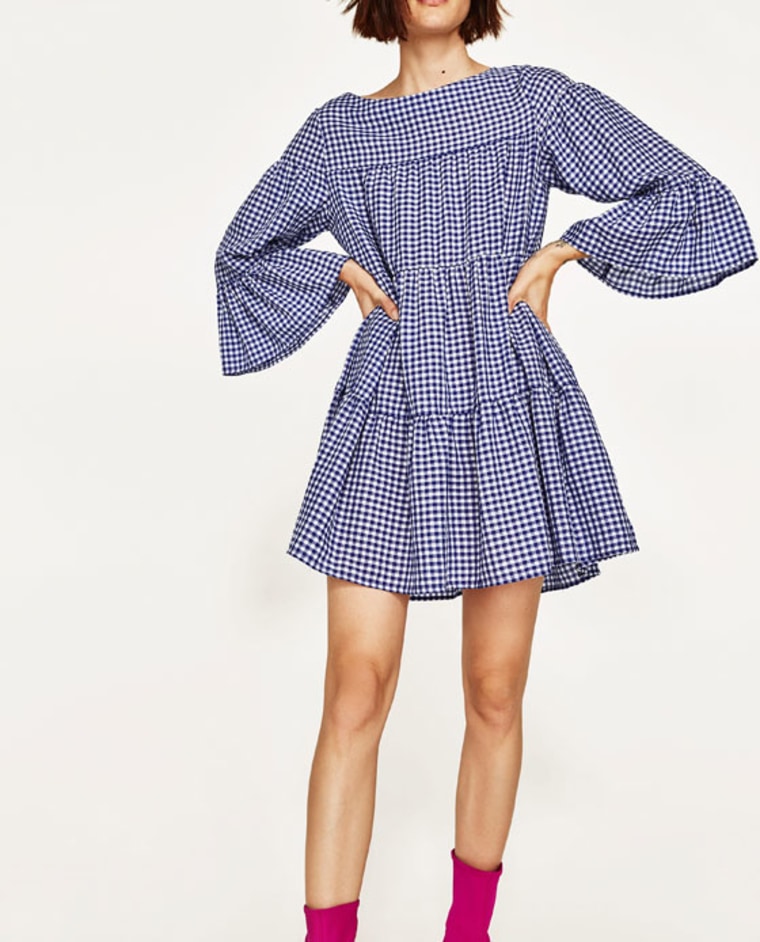 Rawlins3 (Women's), $75, Tretorn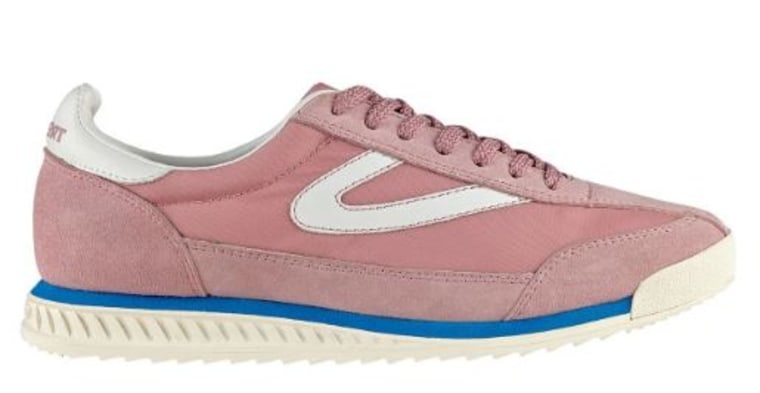 Nike Cortez (Men's), $79.99, Foot Locker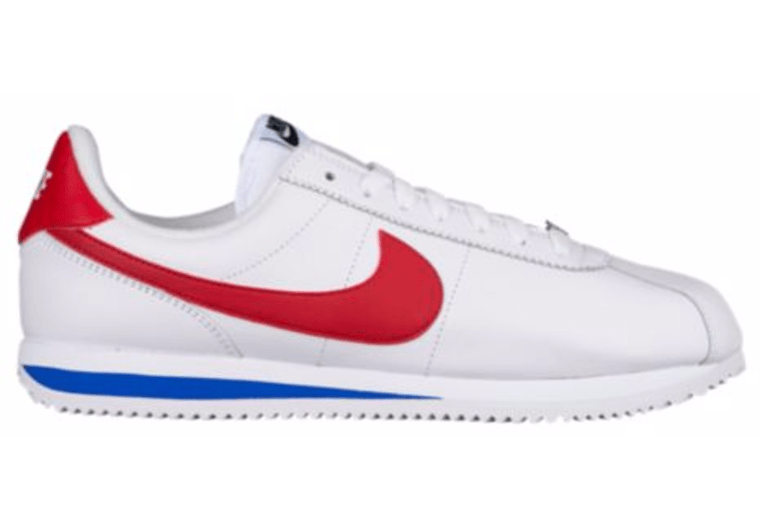 Makeup
Makeup is another great way to subtly incorporate patriotic colors into your outfit. A red lip is an easy option, but blue eye makeup can also be a fun look to try. It's on-trend and still coordinates with the holiday colors. A little goes a long way, and you can easily find these items at your local drugstore.
Eye Shadow Trio, $21.50, ElizabethArden.com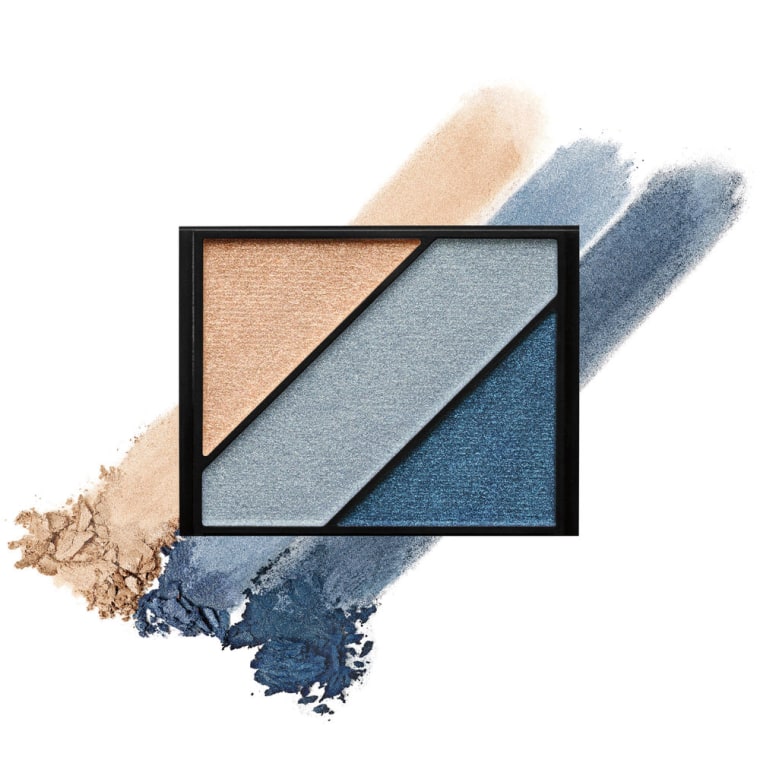 Sneakers
Most people wouldn't think that shoes can be festive for the Fourth of July, but they absolutely can! Nike or Tretorn sneakers with red, white and blue accents are perfect for the holiday but not too colorful; you can still wear them all year-round!
Don't want to purchase another pair of sneakers? Swap out your standard white laces for fun red or blue ones. You can also go for sneakers with stars or other embellishments for a fun twist. For the guys, silly socks are trending big and a great way to have a little footwear fun without going overboard.
DG2 by Diane Gilman Star Spangled Sneaker, $59.90, HSN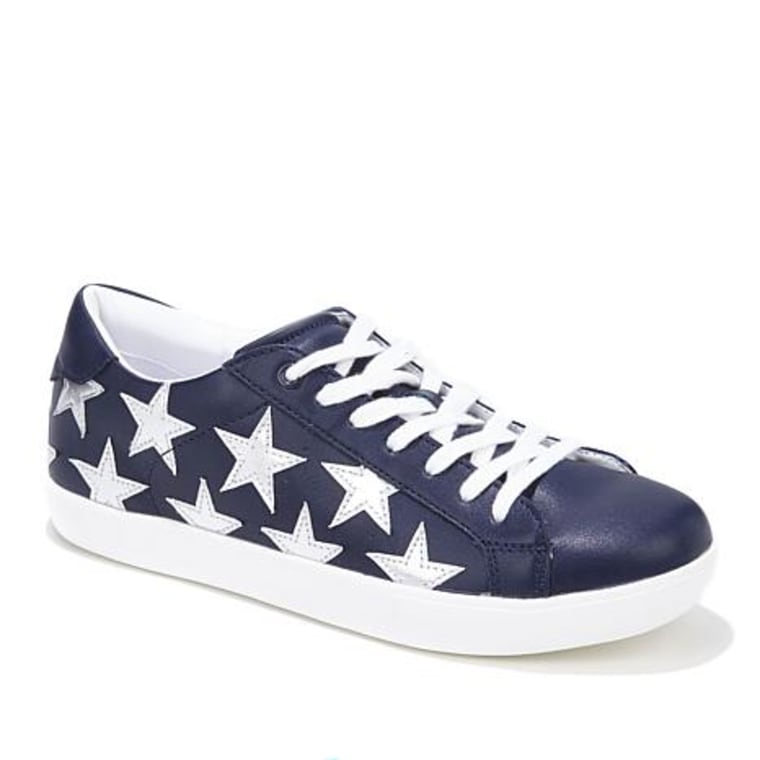 Alexi Black Studded Star Sandals, $23, Lulus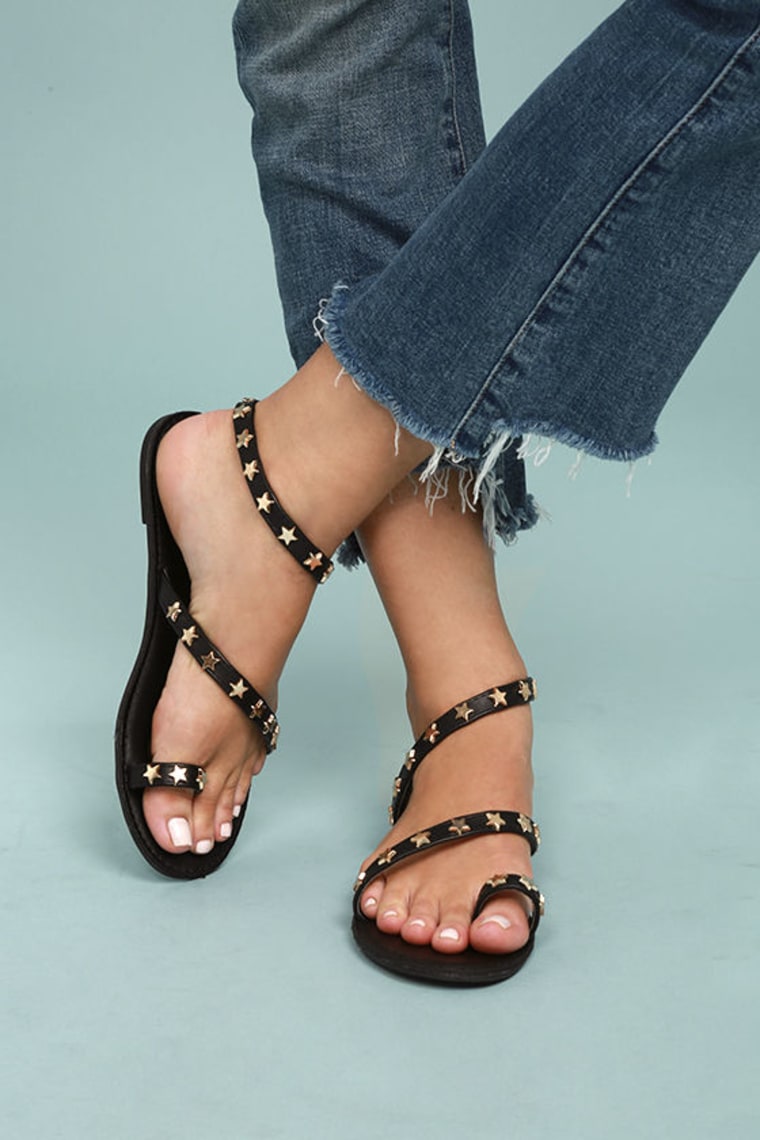 Converse Chuck Taylor All Star High Top, $55, Nike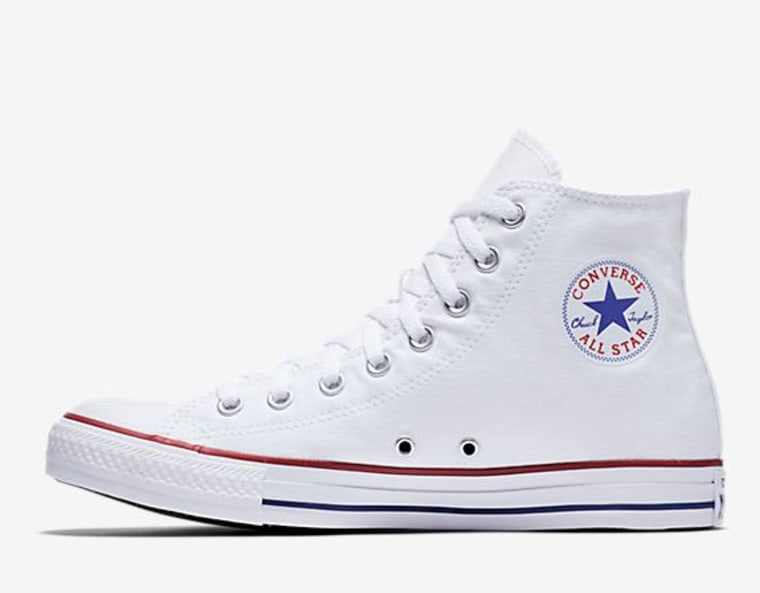 Hickory Brands Wide Shoe Laces, $4.60, Walmart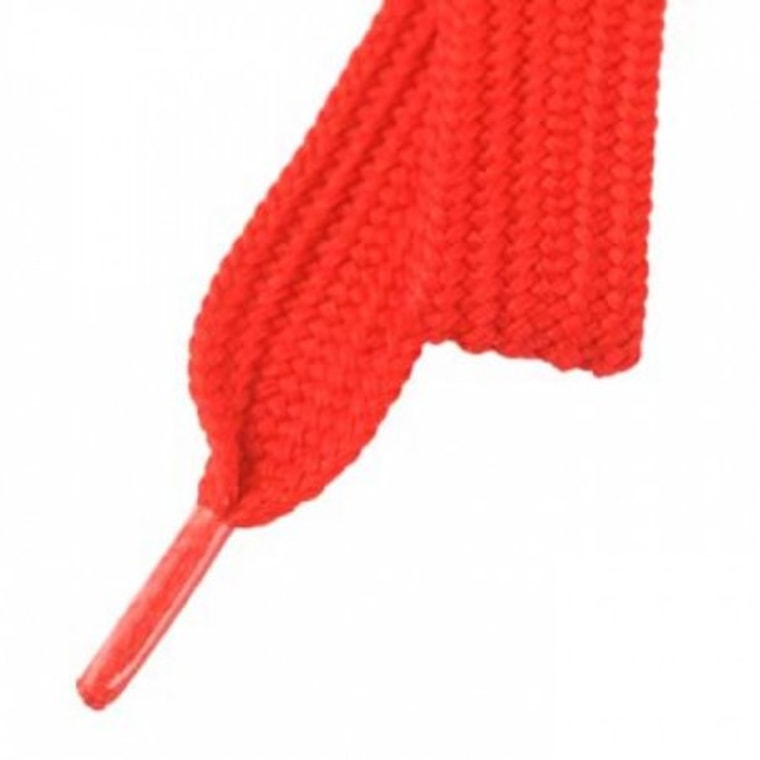 The Fourth, $12, Stance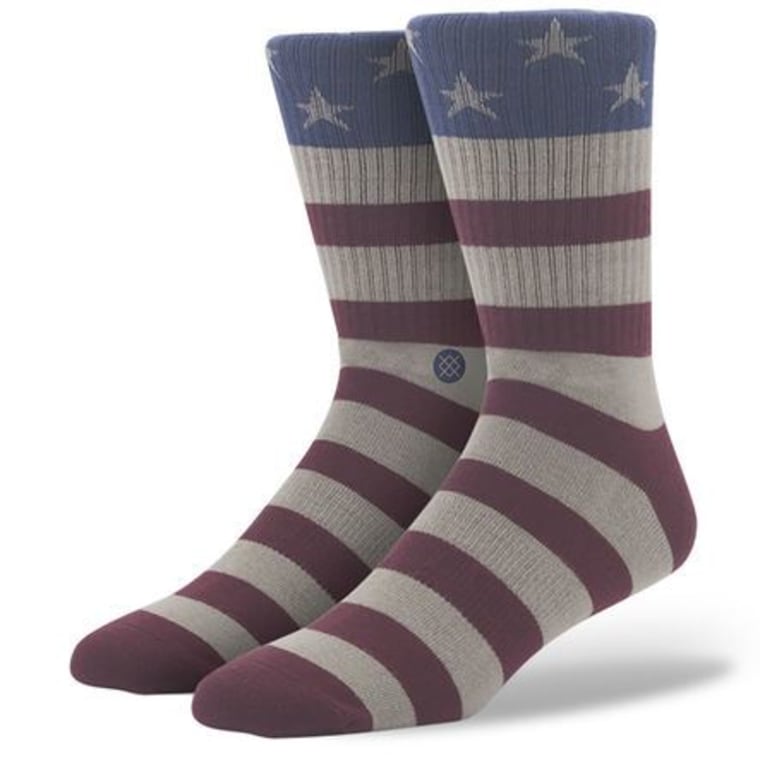 Bags and bandanas
Bags are another great way to add in some red, white and blue. If a boldly colored bag isn't for you, try tying a colorful bandana around the strap of your regular handbag. As the bandana trend continues to grow bigger, consider making a choker or tying one around your wrist.
Women's Pebbled Leather Small Tote, $96.99, Lands' End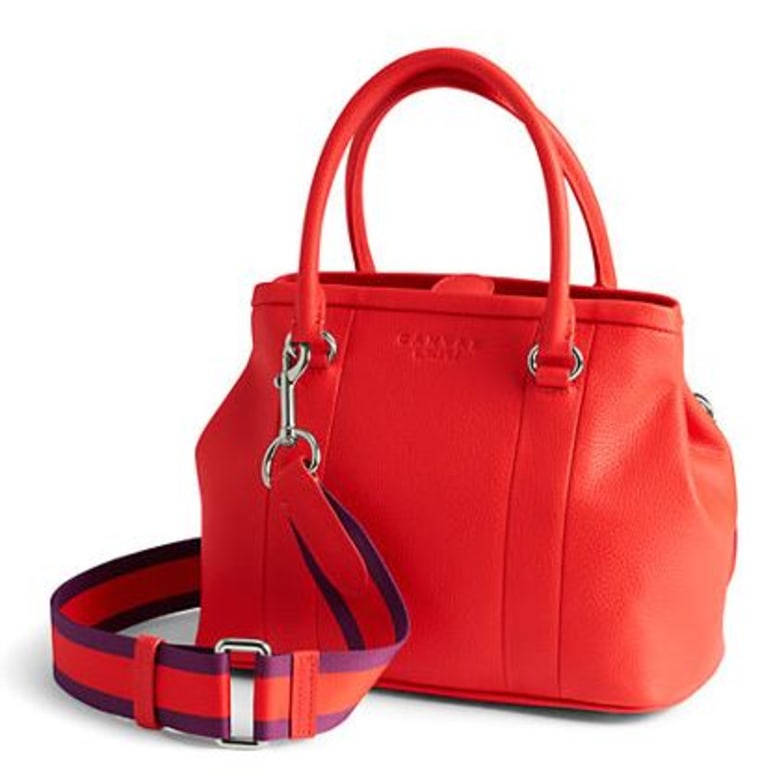 Women's Pebbled Leather Crossbody Saddle Bag, $61.99, Lands' End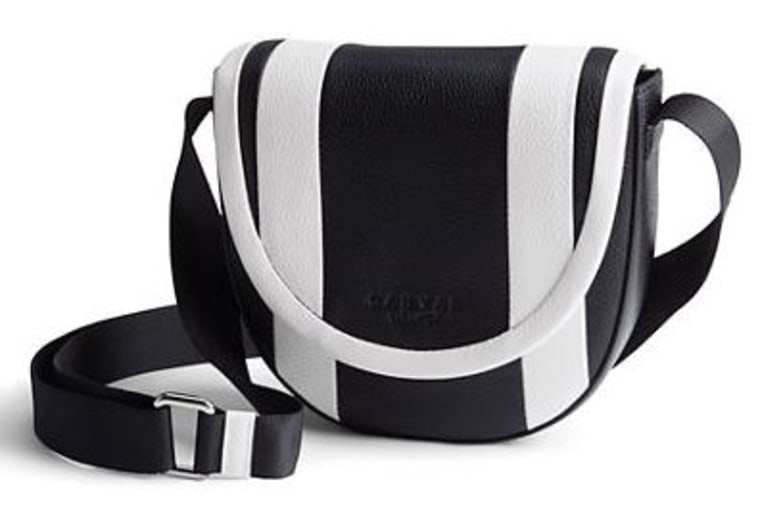 Novelty Rope Tote, $60, Lands' End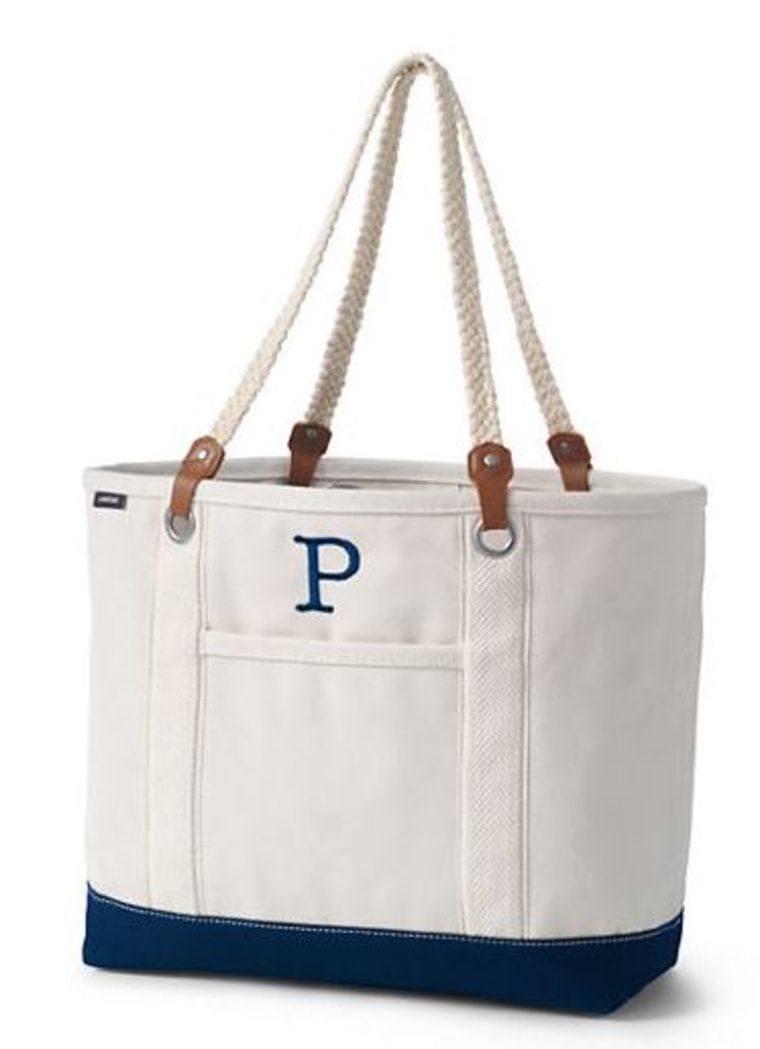 Small Solid Color Open Top Canvas Tote Bag, $28, Lands' End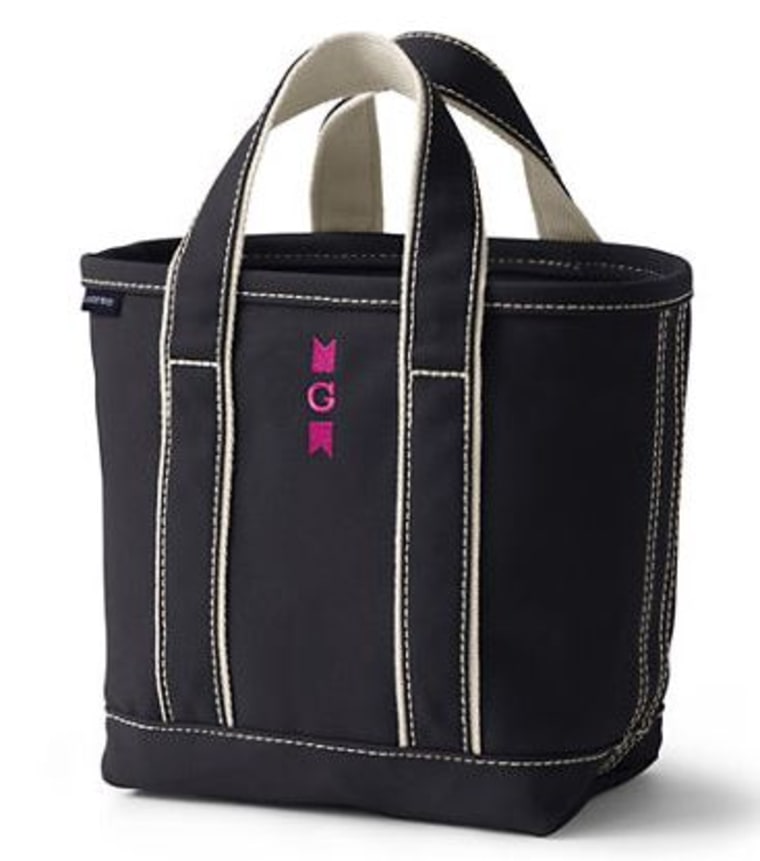 Lulus Exclusive Jet Setter Cream and Black Striped Weekender, $48, Lulus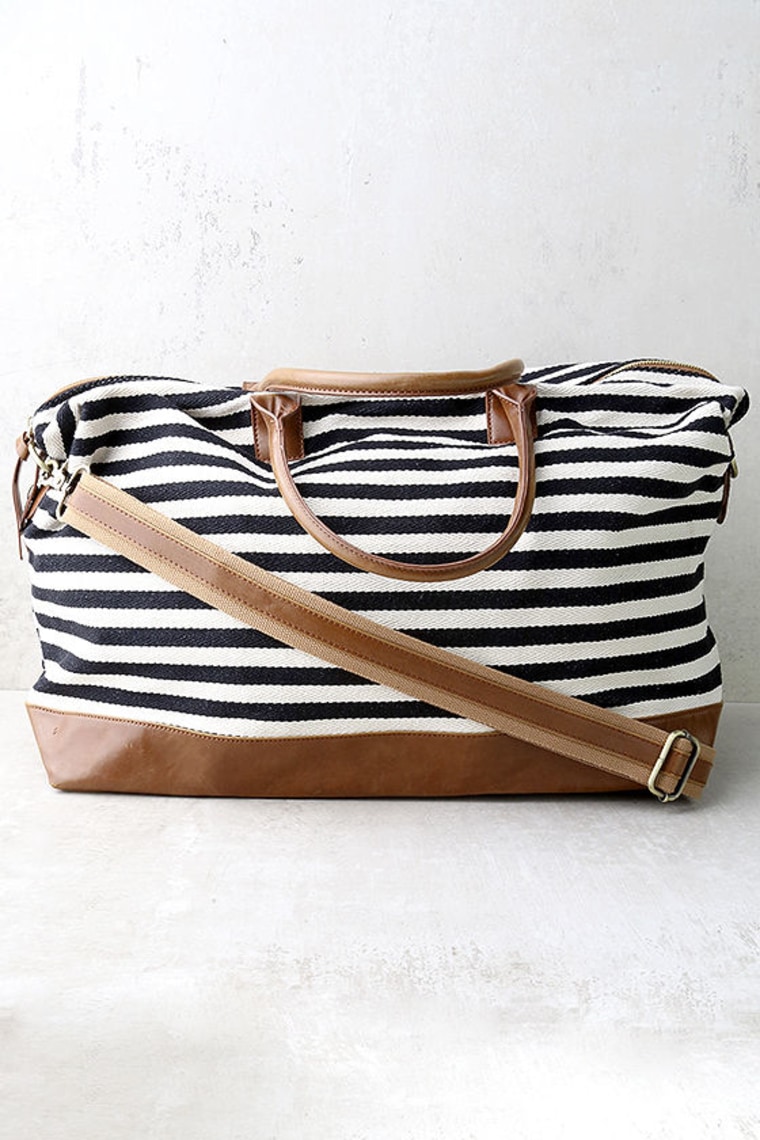 Jewelry
Statement tassel earrings and star-shaped jewelry add subtle hints of color without being too much.
Lola Tassel Earrings, $58, Etsy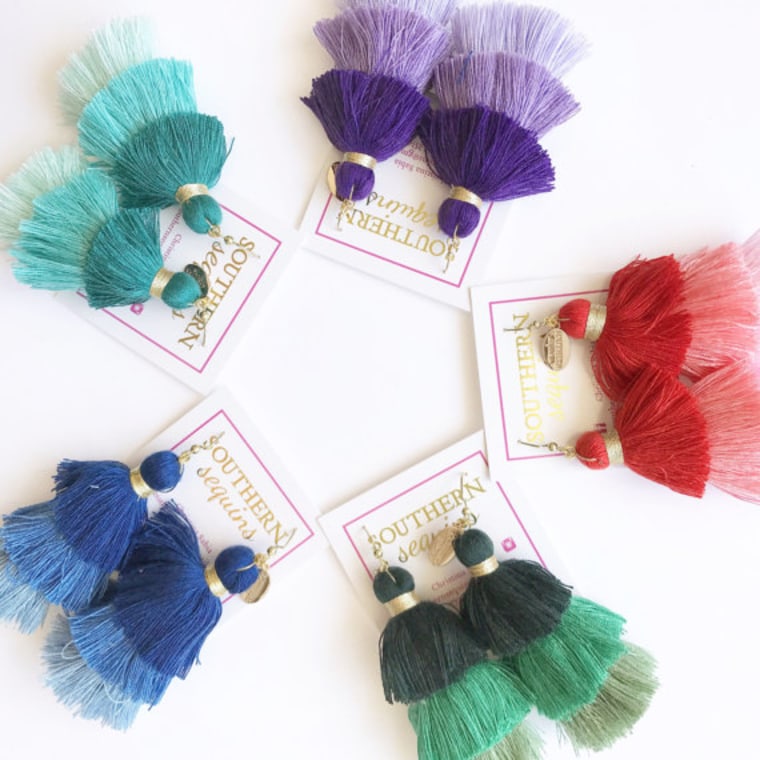 Red White and Blue Stacked Tassel Earrings, $48, Etsy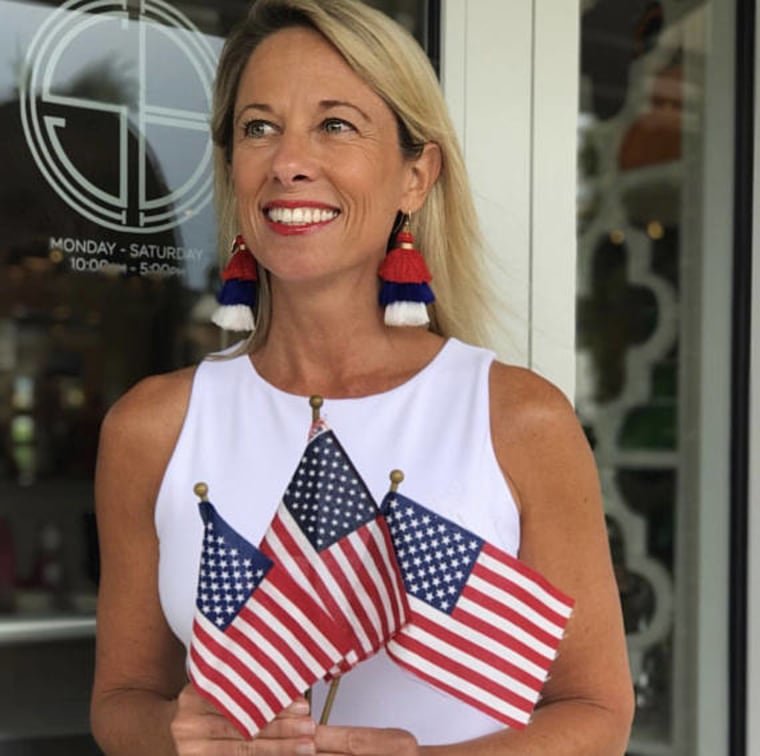 The "Jane" Earrings, $32, Etsy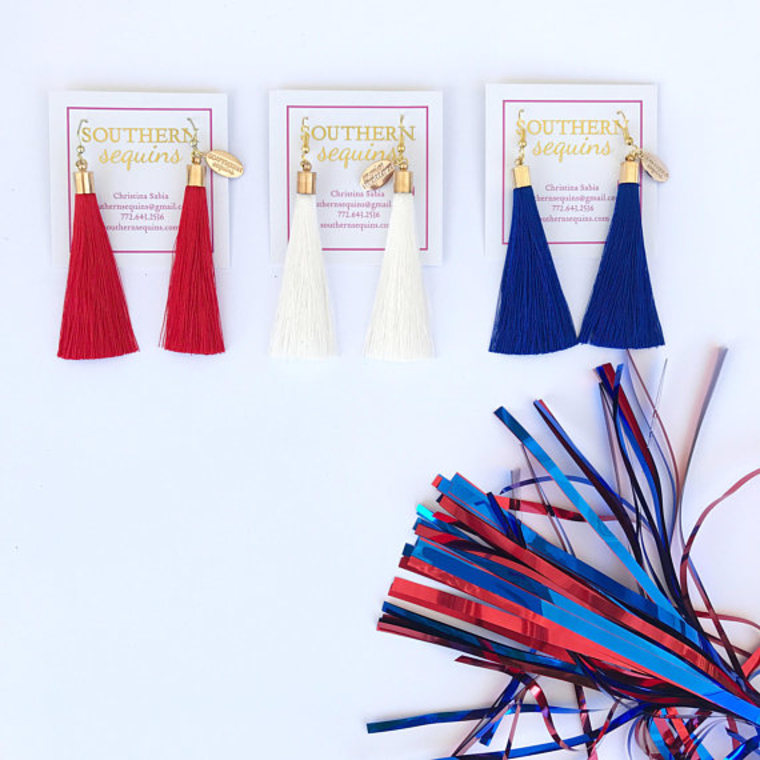 Paint the Town Red Tassel Earrings, $15, Lulus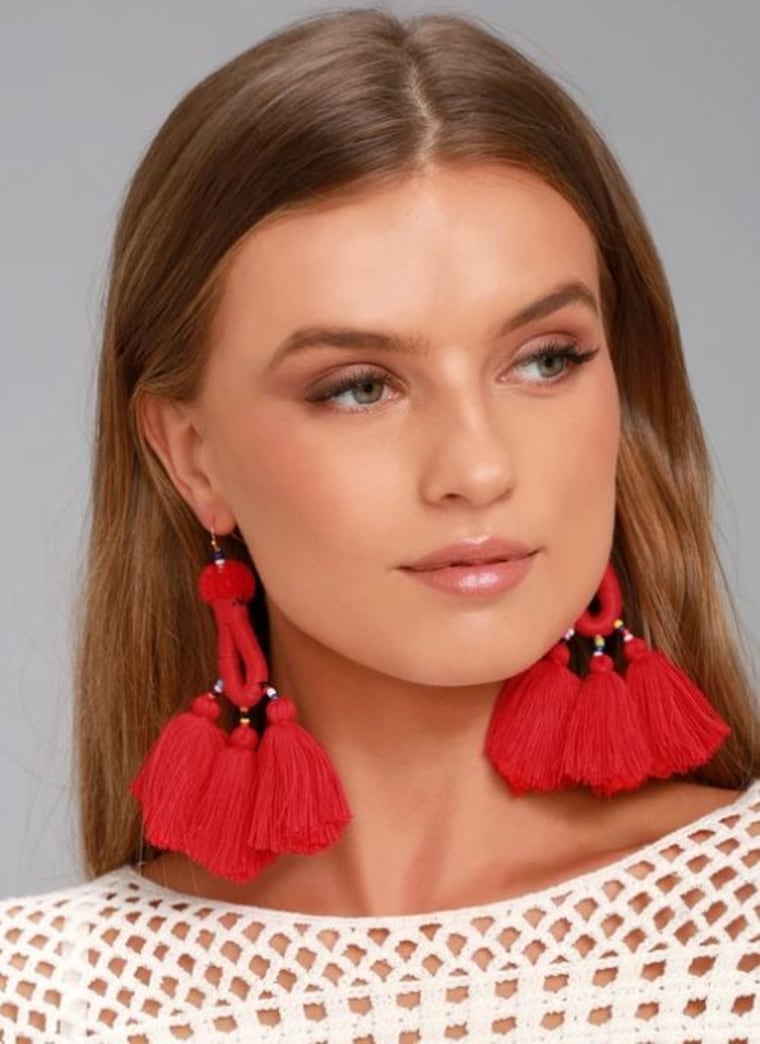 Well-Known Gold Star Earrings, $10, Lulus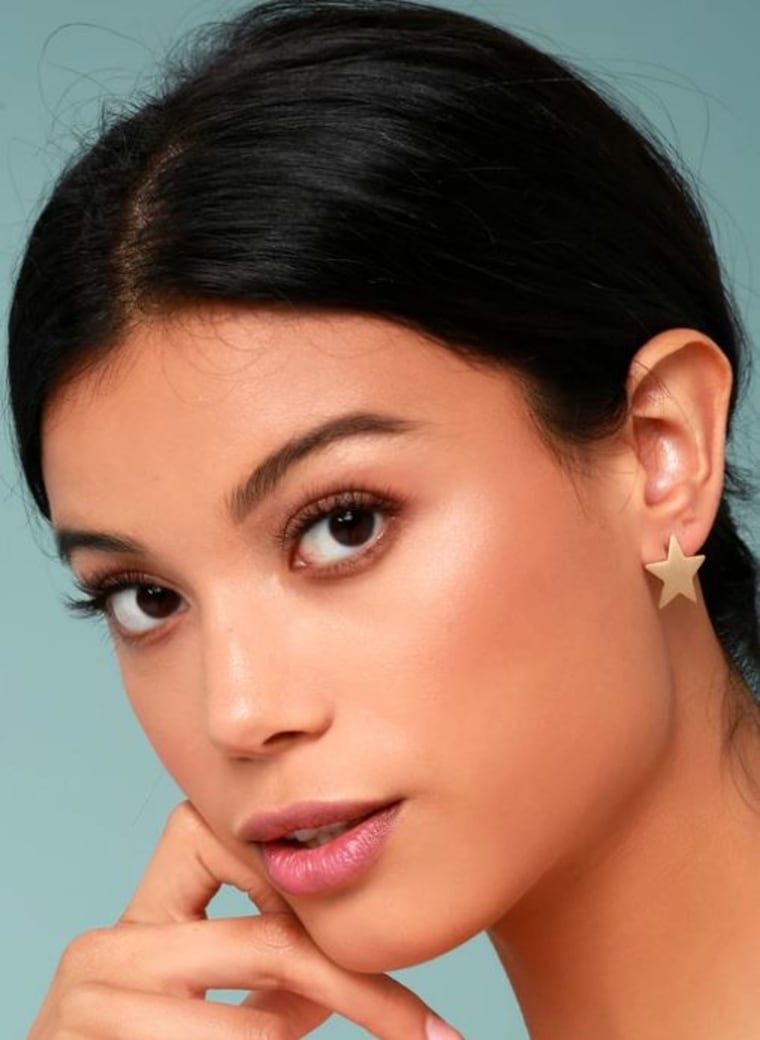 Well-Known Silver Star Earrings, $10, Lulus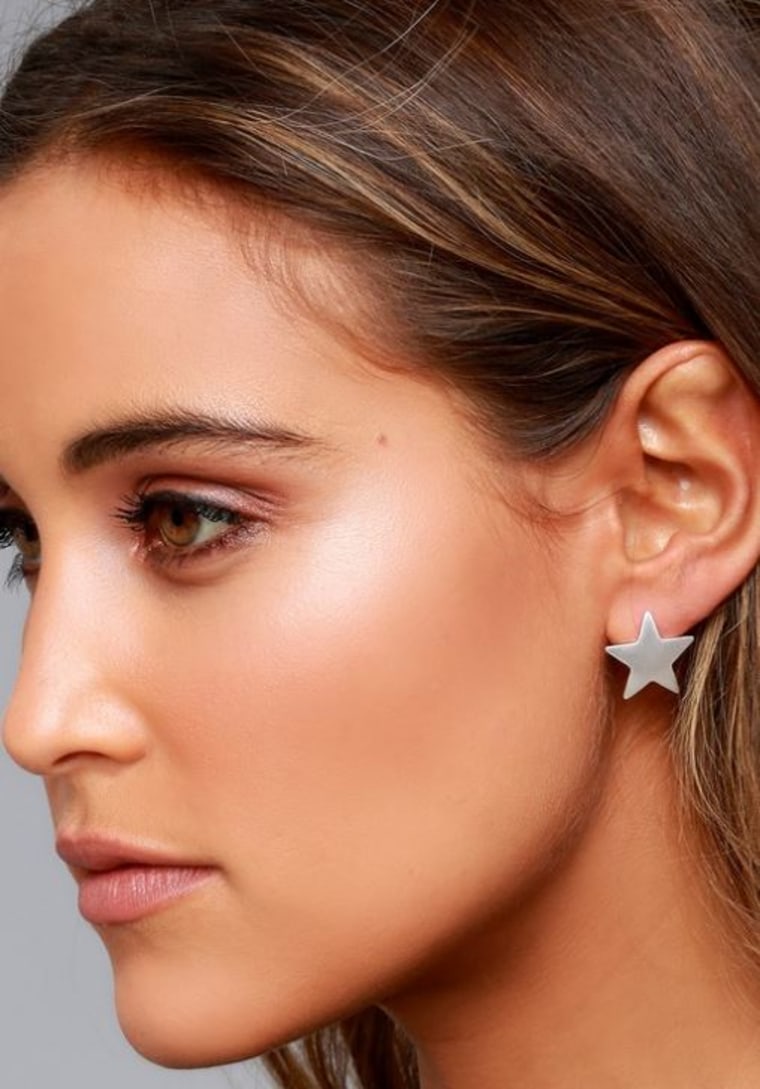 Pizzazz Silver Star Earrings, $10, Lulus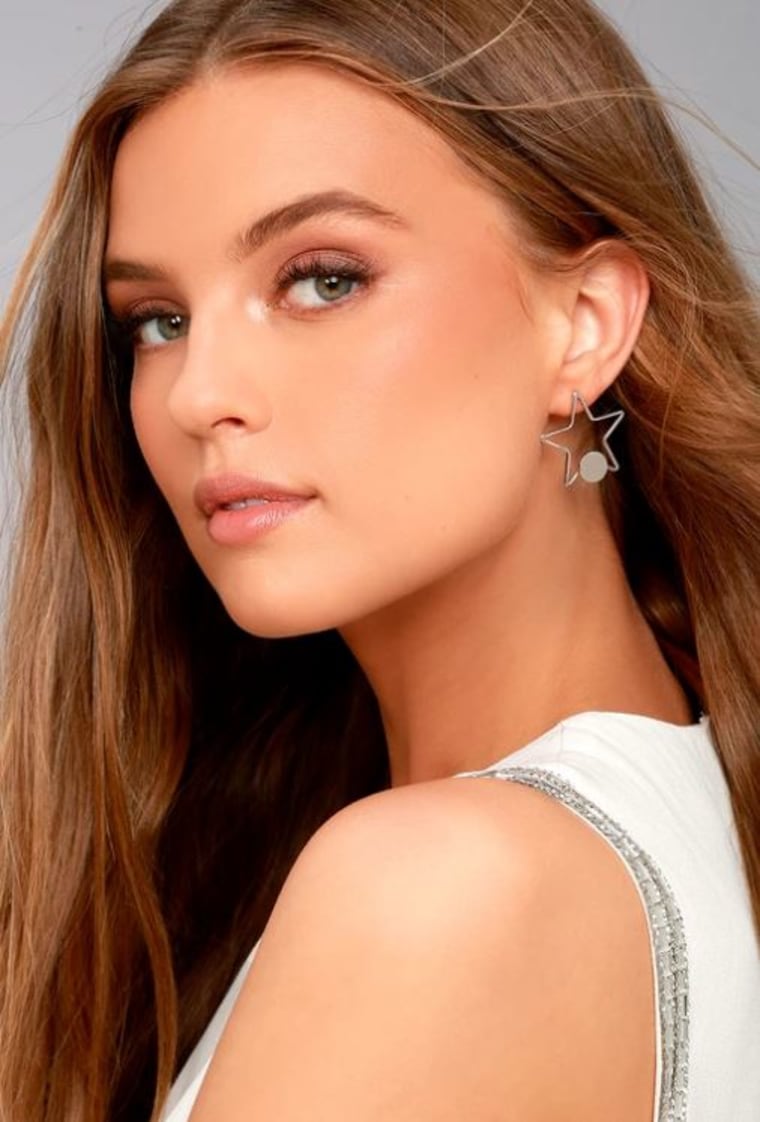 Top of the Class Gold Star Earrings, $10, Lulus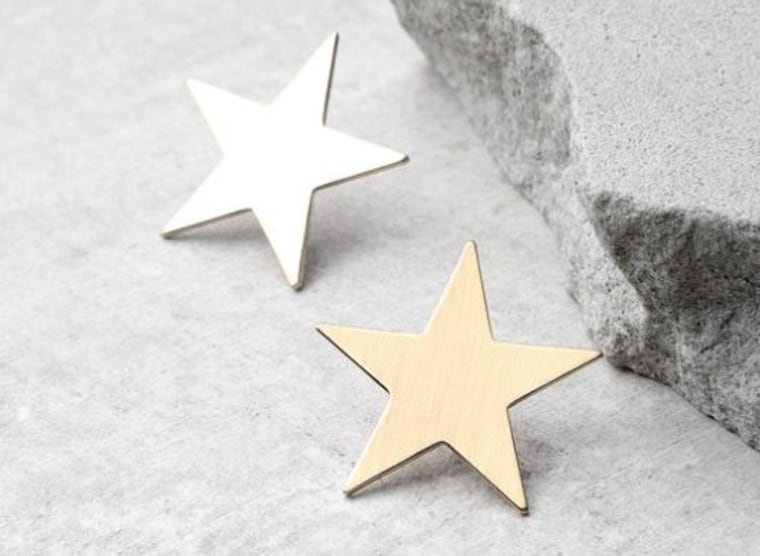 Star Time Blue Lace-Up Star Choker Necklace, $14, Lulus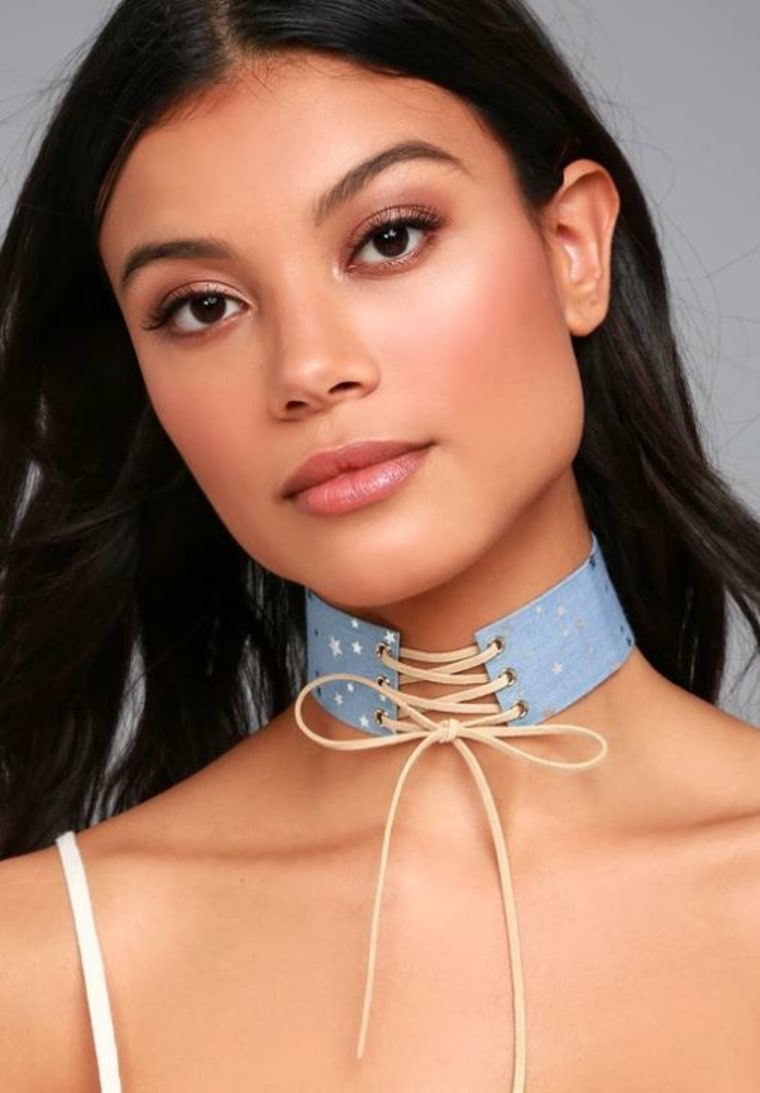 Gabriela Ombre Fringe Drops, $38, Bauble Bar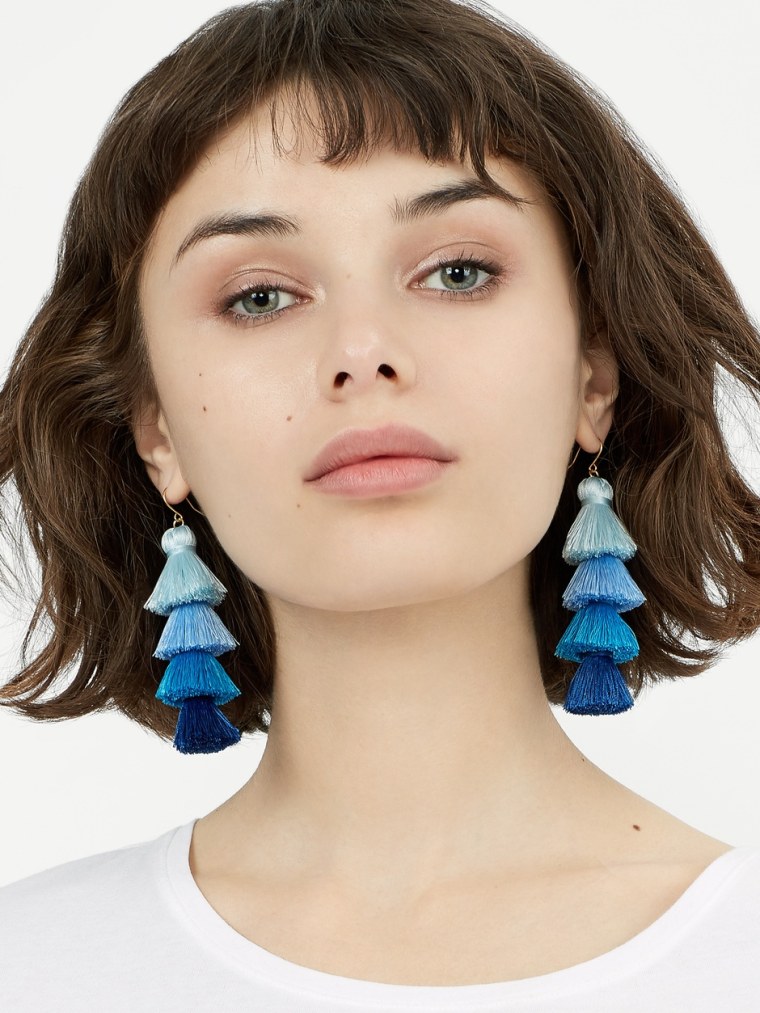 Mini Pinata Tassel Earrings, $32, Bauble Bar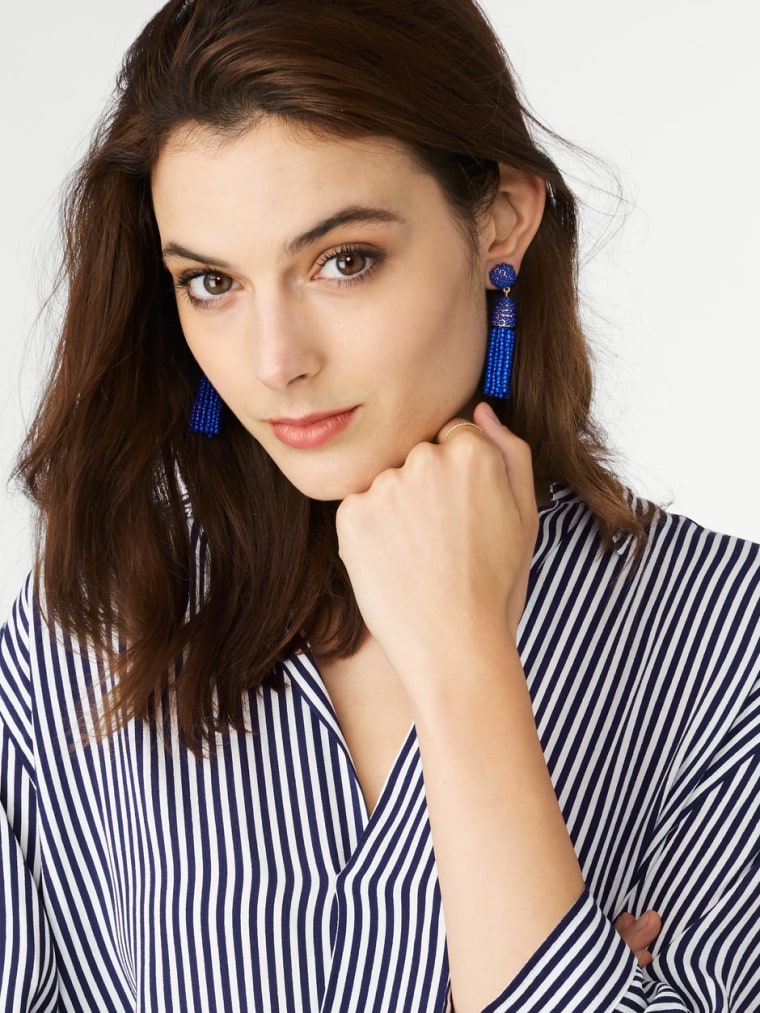 Hats and sunglasses
Hats and sunglasses are both subtle and unexpected ways to add some Fourth of July fun to your ensemble. For men, a basic baseball cap in red, white or blue works perfectly, while women can use the bandana trend here to make a hat more patriotic.
Colored sunglasses are another great option. Investing in a pair is worth it since they'll look great long past the holiday weekend.
Mafia Moderne, $89, Le Specs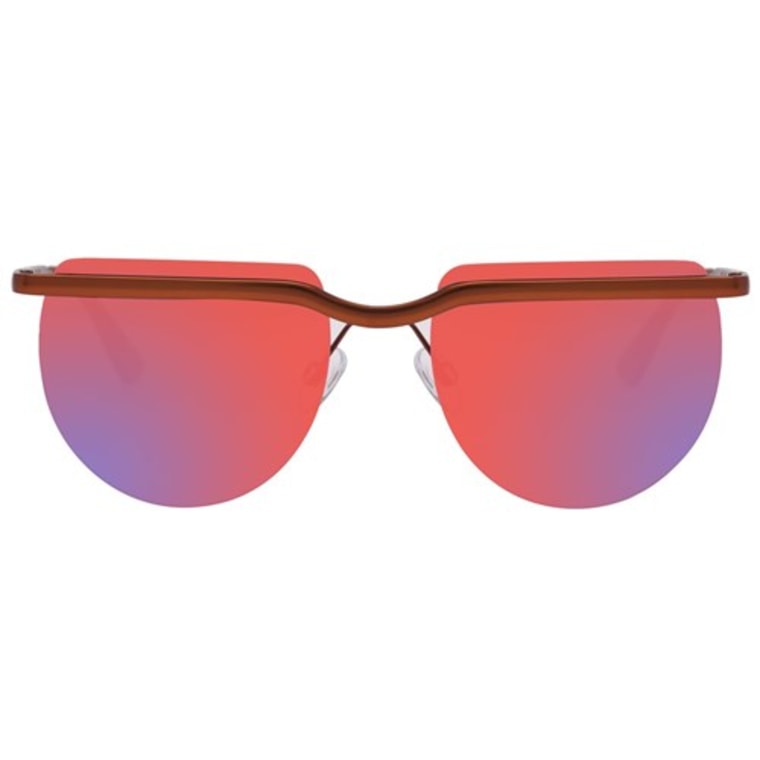 The King, $89, Le Specs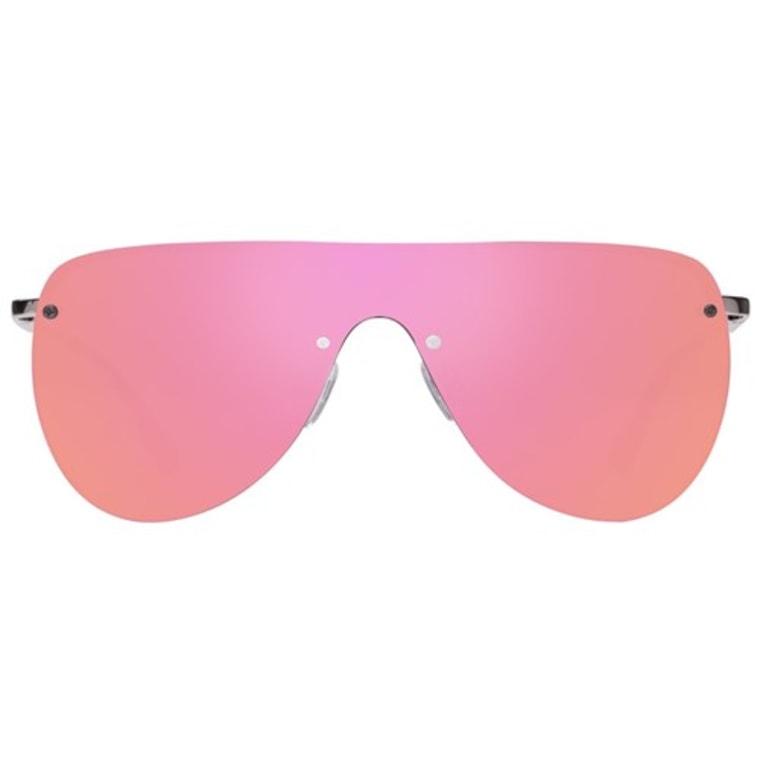 Spitfire Trip Hop Blue Mirrored Sunglasses, $45, Lulus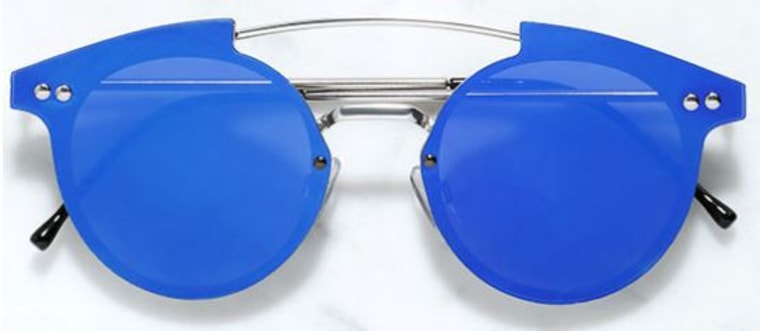 Style Radar Blue Mirrored Aviator Sunglasses, $12, Lulus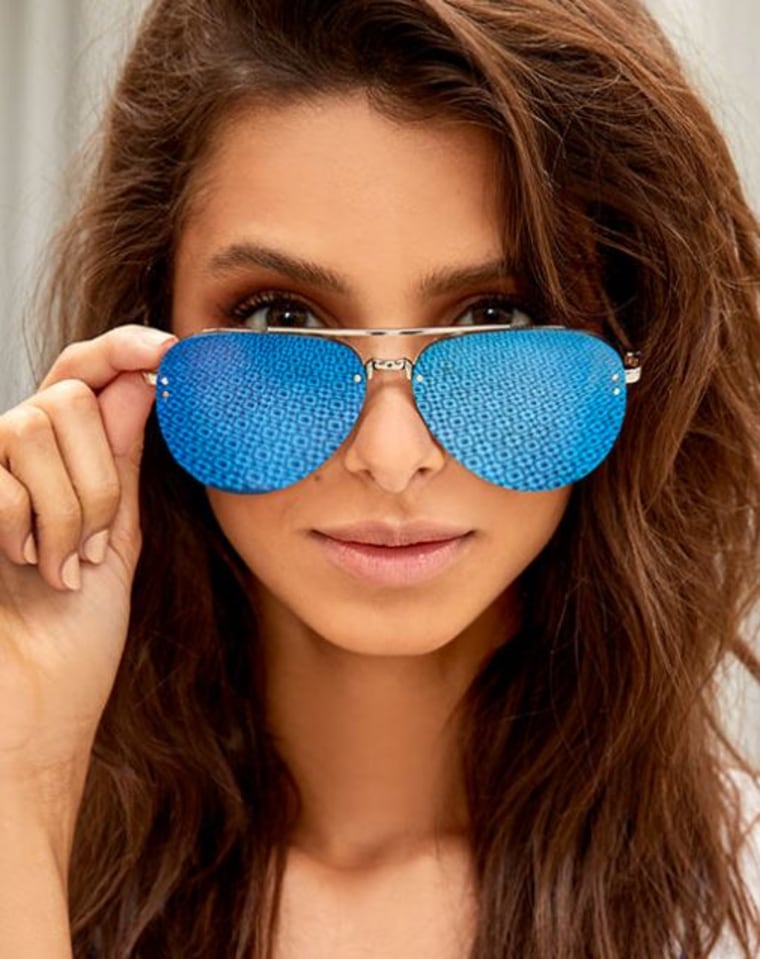 Disco Queen White and Black Sunglasses, $18, Lulus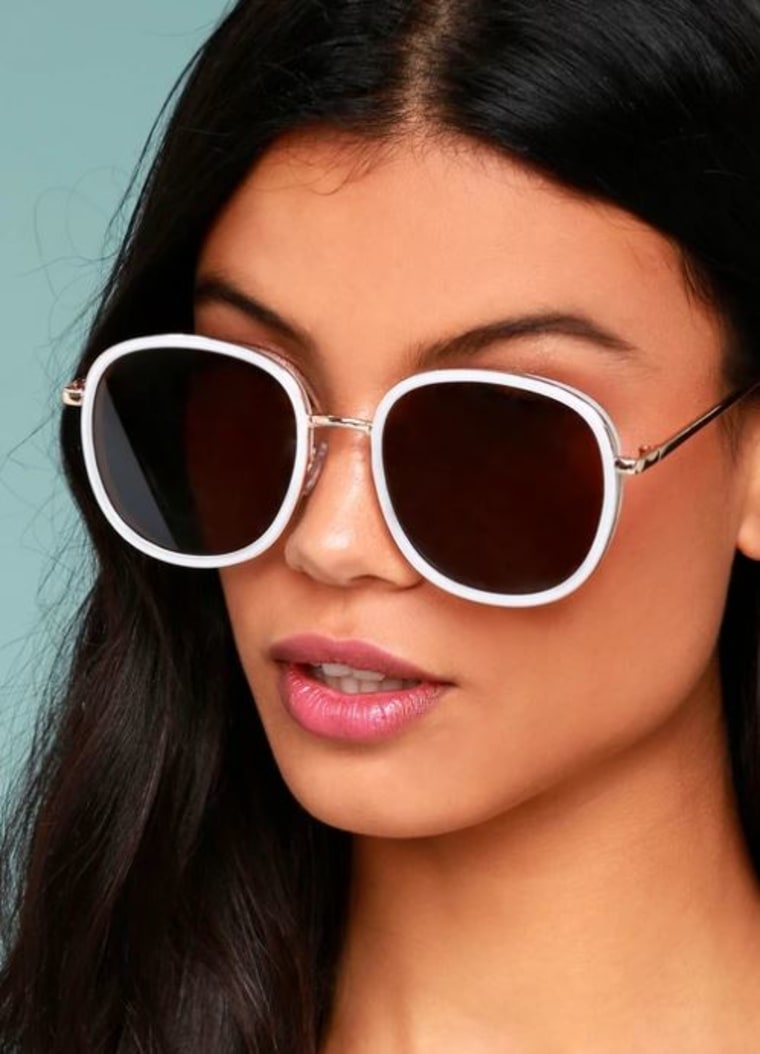 Perverse Buh Bye Paparazzi White Sunglasses, $48, Lulus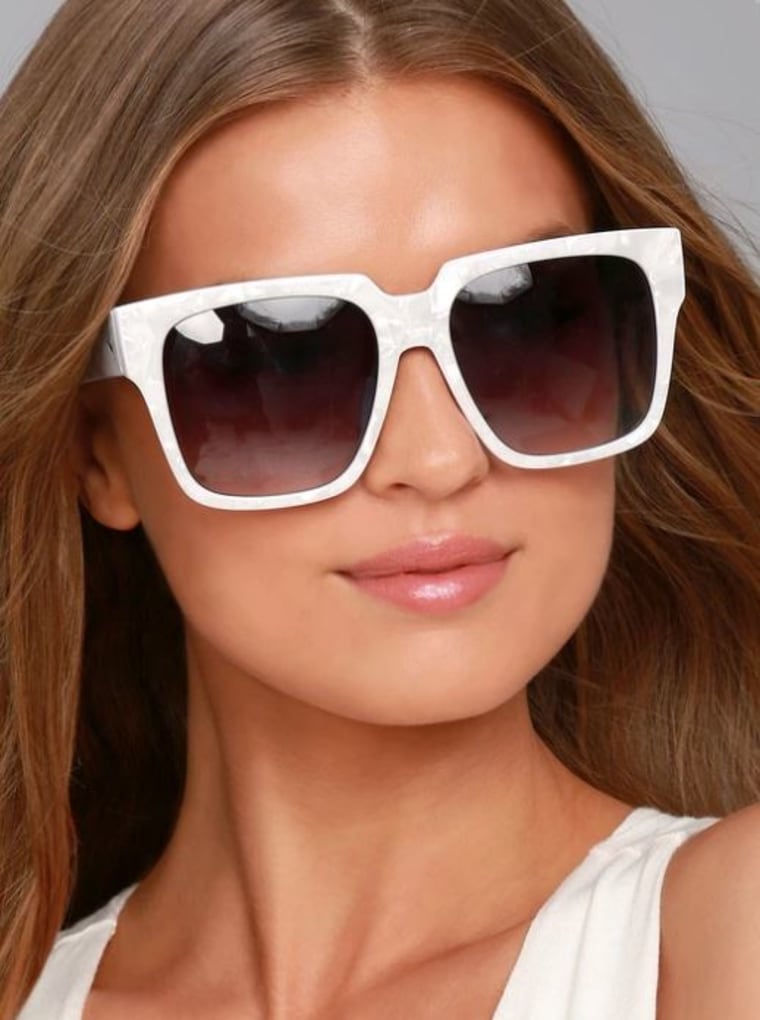 Classic Red Palma '47 Clean Up, $25, 47 Brand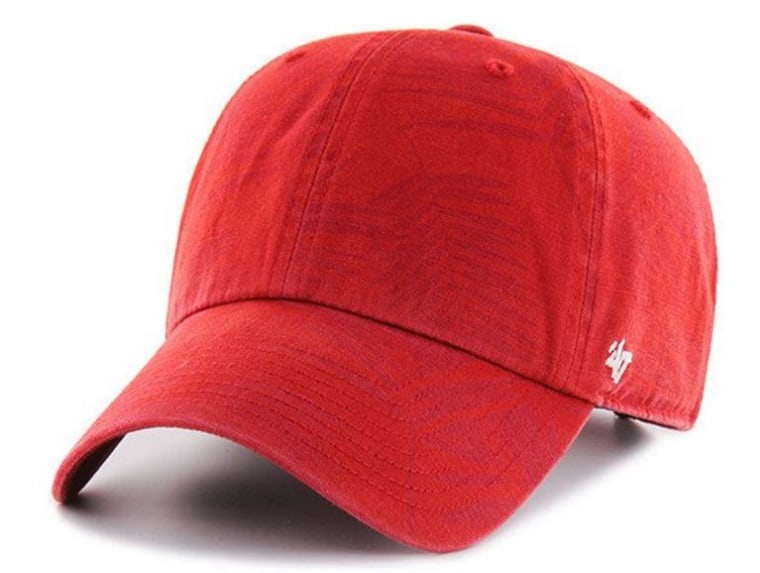 Classic Royal '47 Clean Up Kids, $22, 47 Brand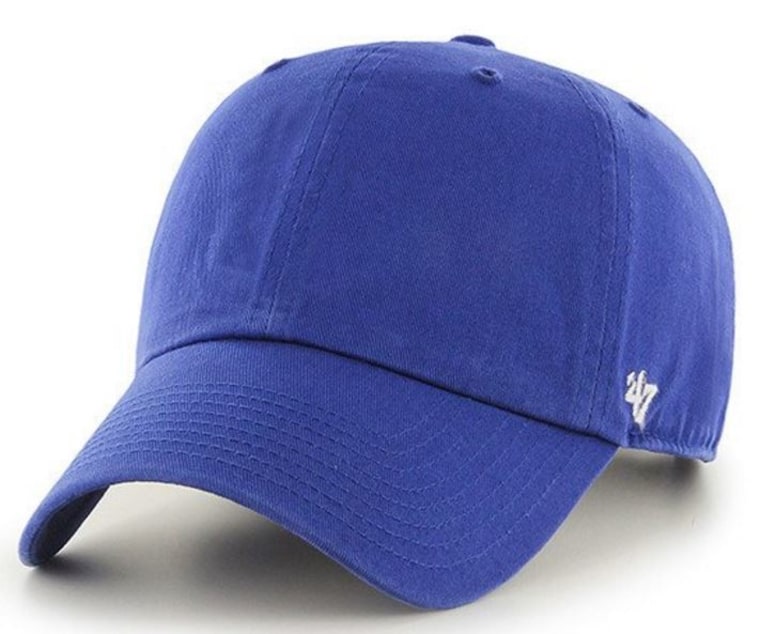 This Independence Day, don't stress about how to look festive. Instead, think simple, subtle and patriotic. You'll look on-trend instead of over-the-top!