You might spot some oddly familiar faces if you look through photos from the first annual Men's Fashion Week in New York City. We're not talking about household names or supermodels, but rather celebrity kids who are taking over the runway.
So, which offspring lucked out in the genes department? Read below for seven famous-by-association faces who are making a splash in the fashion world.
Brooklyn Beckham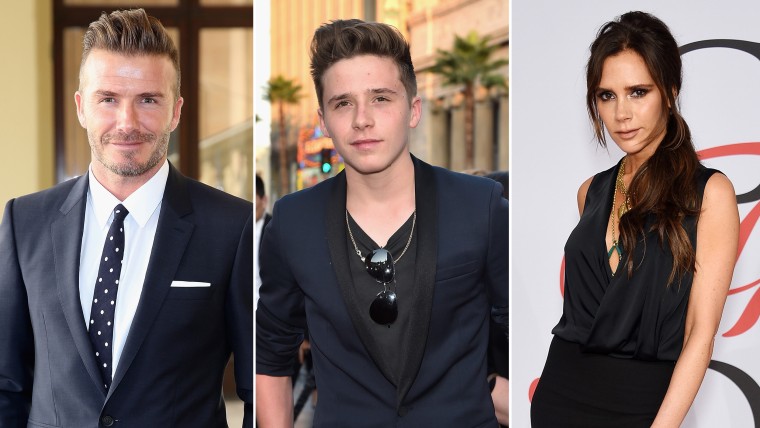 Brooklyn is following in the footsteps of his soccer-superstar dad David (who's posed off the field for Giorgio Armani and H&M) and his style-icon mom Victoria (who has a successful namesake label and has walked for Roberto Cavalli).
At just 16 years old, he's starred in an ad campaign for Reserved clothing, been featured in T, The New York Times style magazine and appeared on the cover of Rollacoster, a London-based style periodical. Clearly, the fashion bug runs in the Beckham family.
Dylan Brosnan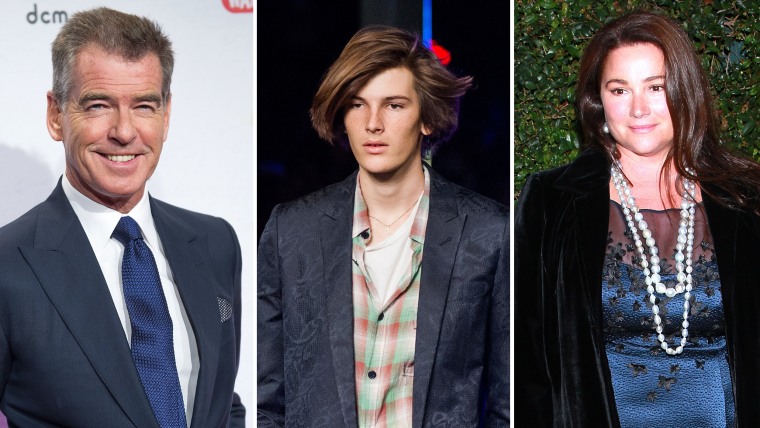 As the son of James Bond-actor Pierce Brosnan and television journalist Keely Shaye Smith, it's no wonder that Dylan, 18, has dashing good looks. But according to Harper's Bazaar UK, becoming a model was not Brosnan's intention — he was simply discovered on a beach in Malibu by Saint Laurent's creative director Heidi Slimane.
Jack Kilmer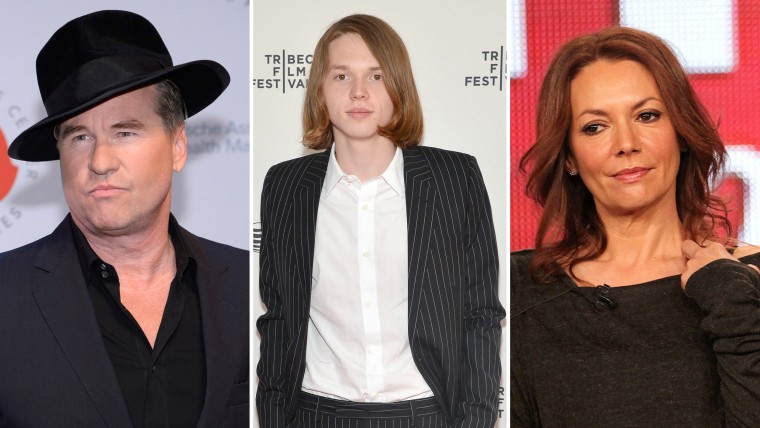 Jack, 20, starred alongside Brosnan for Saint Laurent menswear, but when he's not modeling, he's an actor like his famous parents Val Kilmer and Joanne Whalley. Kilmer appeared in films like "Palo Alto" with James Franco and is set to appear in this month's "The Stanford Prison Experiment" alongside Billy Crudup.
Charlie Oldman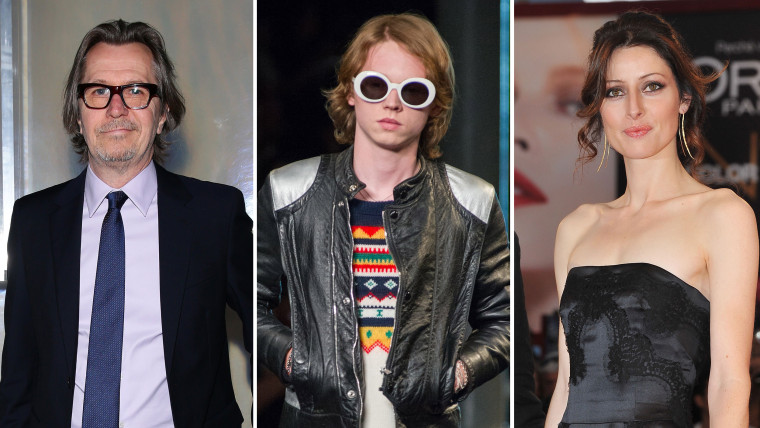 While Charlie is new to the modeling scene, his family is quite familiar with life in the spotlight. The 16-year-old is the son of British actor Gary Oldman, who's starred in everything from "Batman Begins" to "Robocop," and model-turned-photographer Donya Fiortentino. He was born to be in the spotlight!
Patrick Schwarzenegger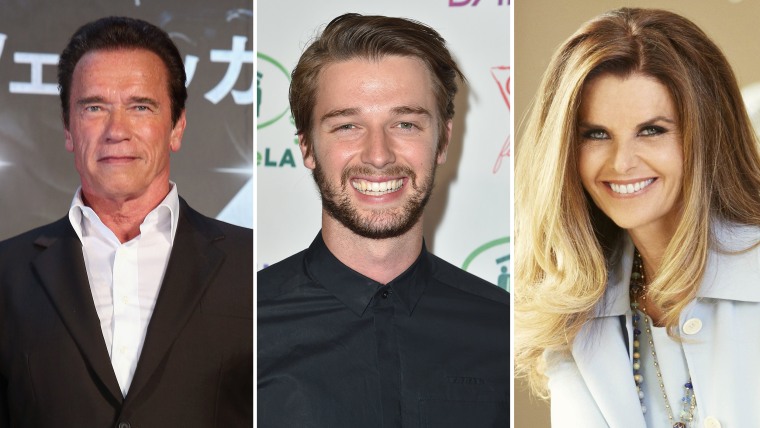 As a former flame of Taylor Swift and Miley Cryus, Patrick Schwarzenegger, 21, is already a tabloid fixture. Not to mention, he started his career back in 2011 with a shirtless ad campaign for Hudson Jeans and has been featured alongside model-of-the-moment Gigi Hadid for Tom Ford eyewear. As the eldest son of body builder, actor and former governor Arnold Schwarzenegger and NBC correspondent Maria Shriver, he was bound to be a looker.
Gabriel-Kane Day-Lewis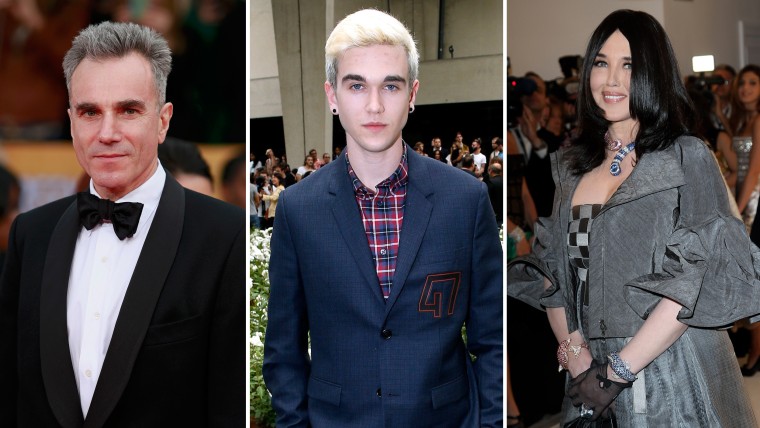 At 20 years old, Gabriel is the spitting image of his Oscar-awarding-winning dad Daniel Day-Lewis. But he can't take all the credit considering that Day Lewis' mom is gorgeous French actress Isabelle Adjani. Making his debut at the Chanel fashion show in Paris, Day Lewis walked the runway with actress Julianne Moore by his side — does it get any better than that?
Rafferty Law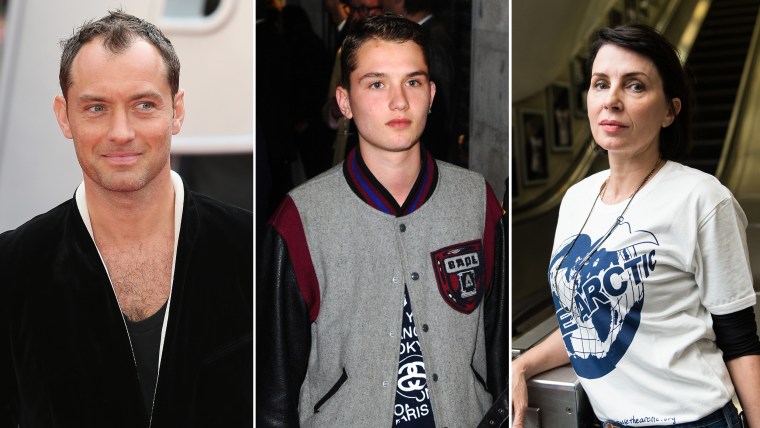 With piercing eyes, a dimpled chin and tousled blond locks, Rafferty, 18, is a dead ringer for his dad Jude Law. And considering the fact that his mom Sadie Frost is a fashionista in her own right, with her own clothing line French Frost, modeling seems like a natural fit.