/ Source: TODAY Contributor
It seems like it should be the easiest thing to throw on to keep cozy, but you may worry that a cape looks shapeless instead of chic.
Style expert Lilliana Vazquez offered three ways to wear blanket capes this fall and winter, using pieces that cost less than $50.
"It really is the trend to get wrapped up in this season," she told TODAY's Kathie Lee Gifford and Hoda Kotb on Wednesday's edition of "Luxe for Less." "But there's a few rules to wearing them."
They work on every body type; the key is how you style it. Here are her ideas:
The one shoulder
Try this plaid cape, $50 from Macy's, draped over just one shoulder. And don't think you can only wear it over a solid shirt or sweater. The model wore her plaid cape over a striped top.
"I love the idea of mixing it with prints," Vazquez said. "It's very fashion forward."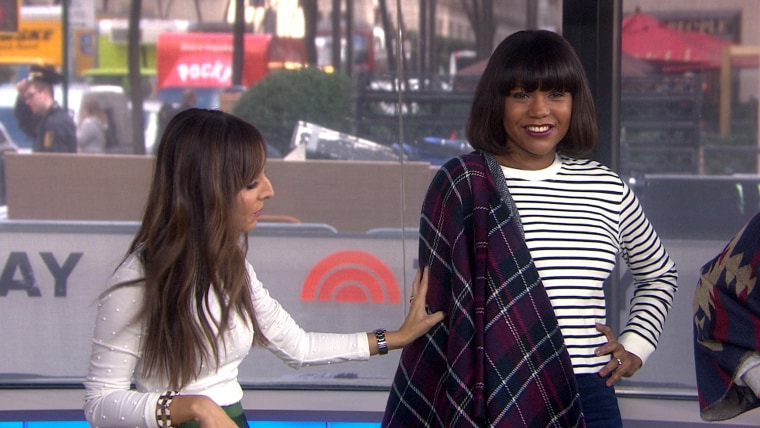 Cinch it
"Women always say, 'You're not going to see my waist,'" Vazquez said about wearing capes.
The solution? A wide belt over a cape. This one, $38 from Nordstrom, looks great with the nip at the waist.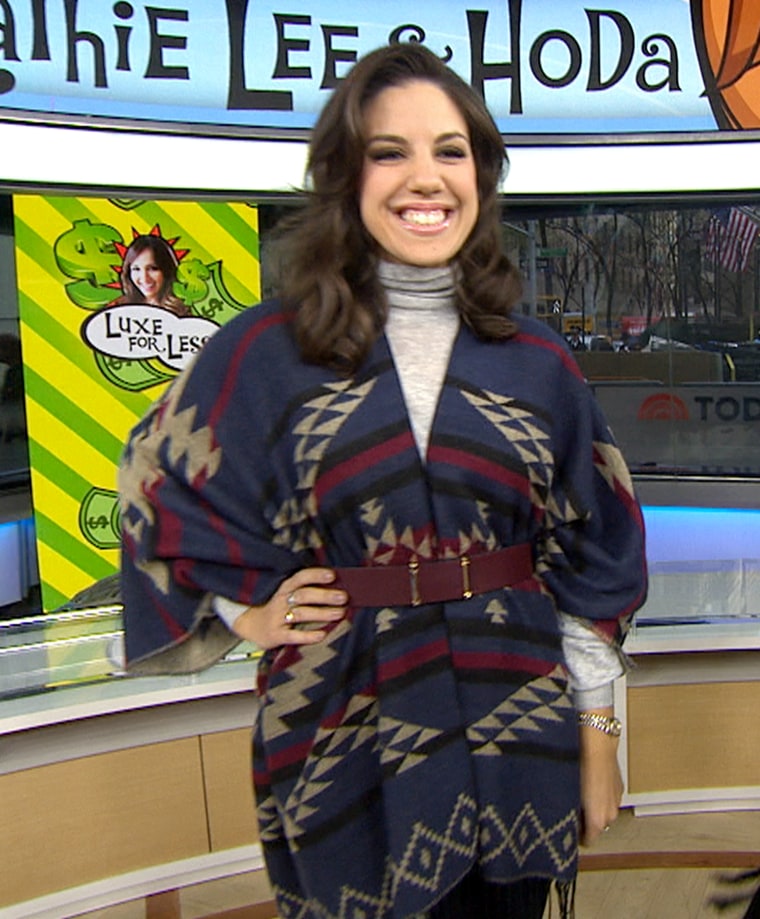 Layer it
If you are concerned about a bulky look, try tossing a cape over your favorite jean jacket.
This color-blocked cape, from Zara at $49.90, did the trick.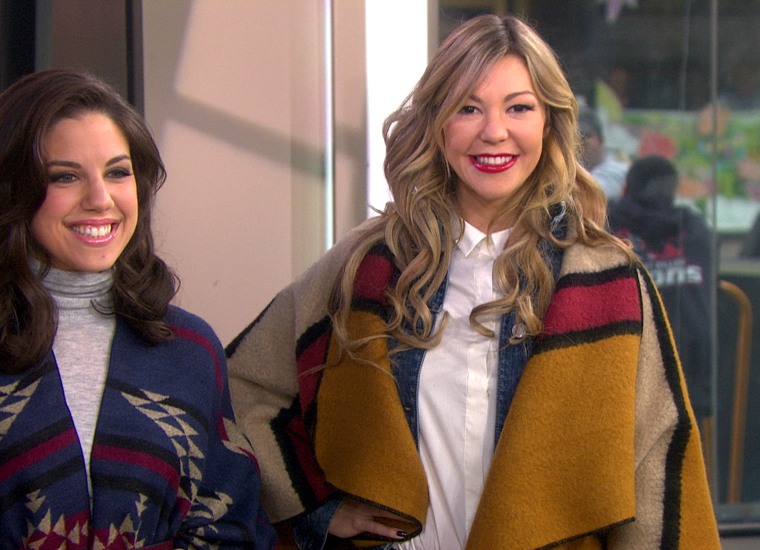 "These are three ways you can really incorporate these easily into your style," Vazquez said.
Cheers to comfy-cozy style!
TODAY.com contributor Lisa A. Flam is a news and lifestyles reporter in New York. Follow her on Twitter: @lisaflam