Good news! You don't have to shell out for a trendy ear cuff if you have some eyeliner and a bit of glitter stashed away.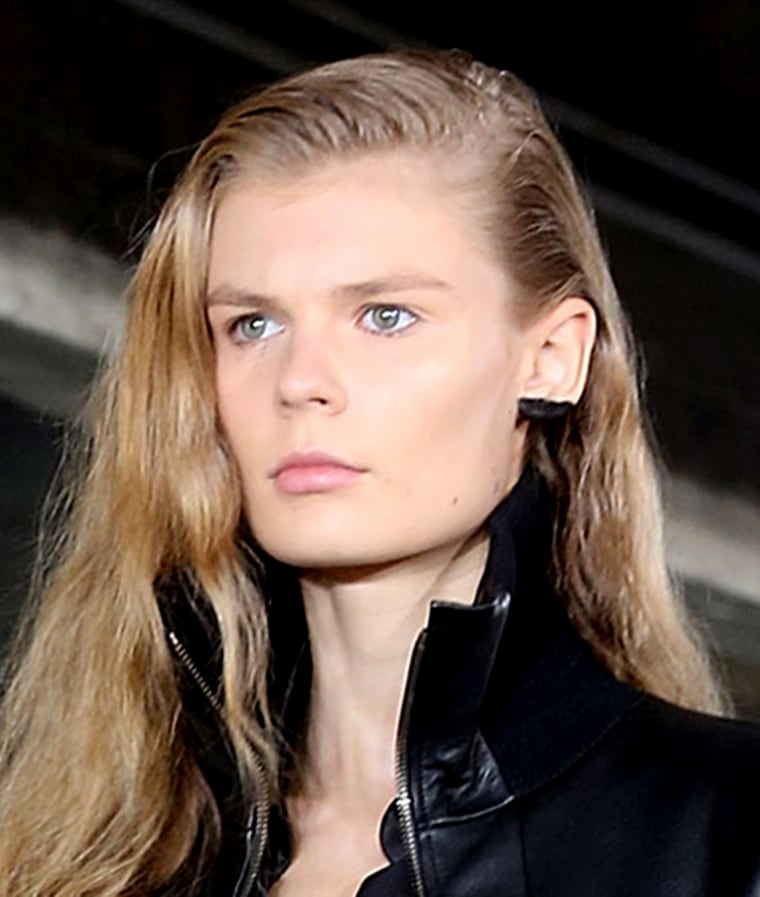 Say hello to lobe liner! The hot new trend made it's debut in 2014 at Paris Fashion Week and it's recently popped up again on the runway during New York Fashion Week. It looks très chic, but don't let looks fool you; It's actually quite easy to re-create at home.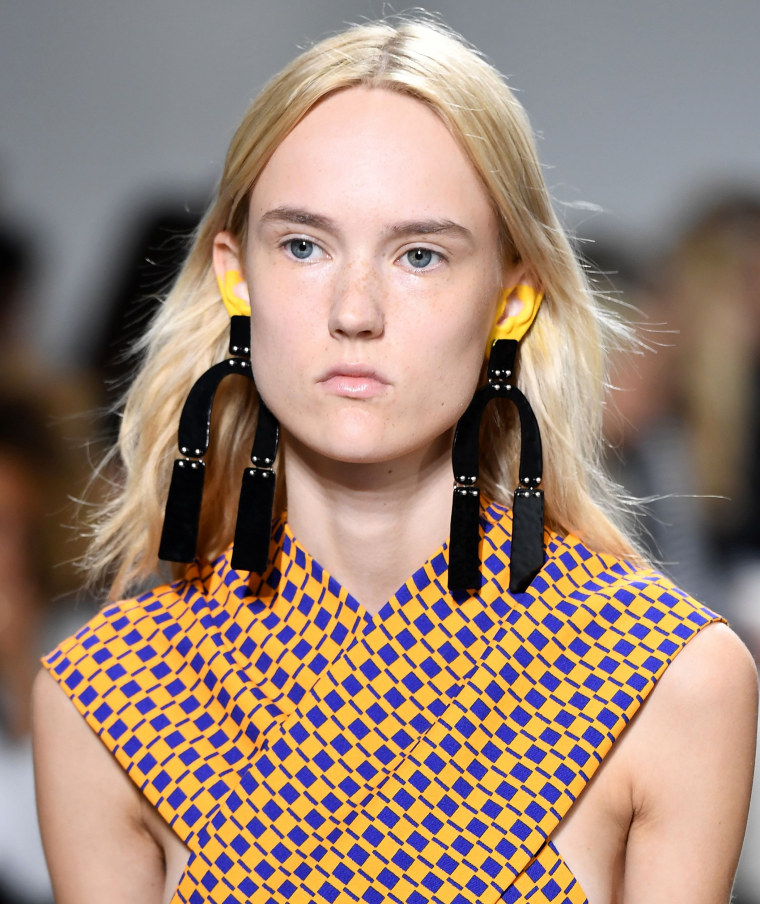 TODAY visited makeup salon Rouge NY to get the inside scoop on this too-cool-for-school craze. Follow this guide or create any fantastical design of your own choosing!
RELATED: Sensitive skin? Stretched earlobes? How to wear earrings without pain
L is for... lobe liner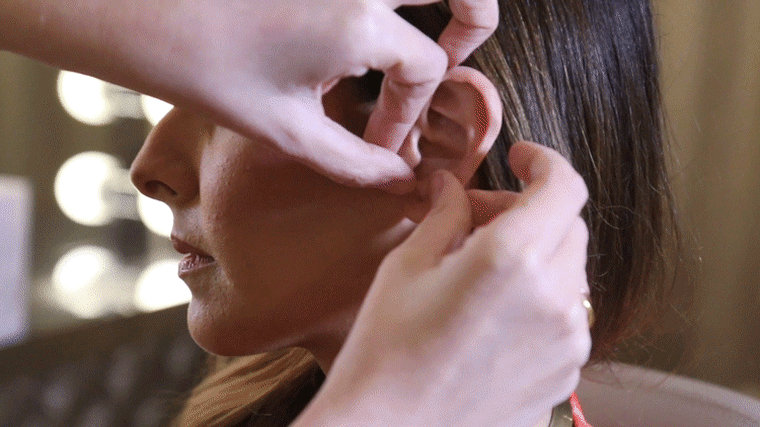 Apply a piece of tape just above the lobe of your ear. Everything below the tape will serve as your canvas. Pro tip: The tape helps ensure that you get a clean, straight line.
Grab your go-to liquid eyeliner and paint a solid coat onto the lobe.
Add some sparkle by pressing glitter onto the lobe with the tip of your finger or by dabbing with a cotton swab. We used silver, but you can customize your lobe liner to any color of your choice!
Want to know what 'M' is? Check out our A-Z Beauty GIF-tionary for all of the latest beauty trends.
This article was originally published on Oct. 2, 2015 on TODAY.com.