Did Lisa Rinna just go blond?
The reality star and actress posted a photo of herself Friday rocking a new blond pixie cut. Now her 1.6 million Instagram followers are wondering: Is the new look real?
The "Real Housewives of Beverly Hills" star is known for her short, shaggy style and almost never strays far from her signature brunette locks, unless it's to add a few sunny highlights. So the thought of Rinna as a blonde sure did come as a surprise.
The actress captioned the photo with two short words: "She blonde." Her "mane" man, Scott King, shared the same photo, writing, "Just a little blonde moment last night."
Before anyone got too used to her new 'do, though, Rinna admitted the look was fake on her Instagram story later in the day.
This isn't the first time Rinna has made fans do a double take with a daring new 'do. Earlier this fall, the fashionista sported a sleek ponytail thanks to extensions.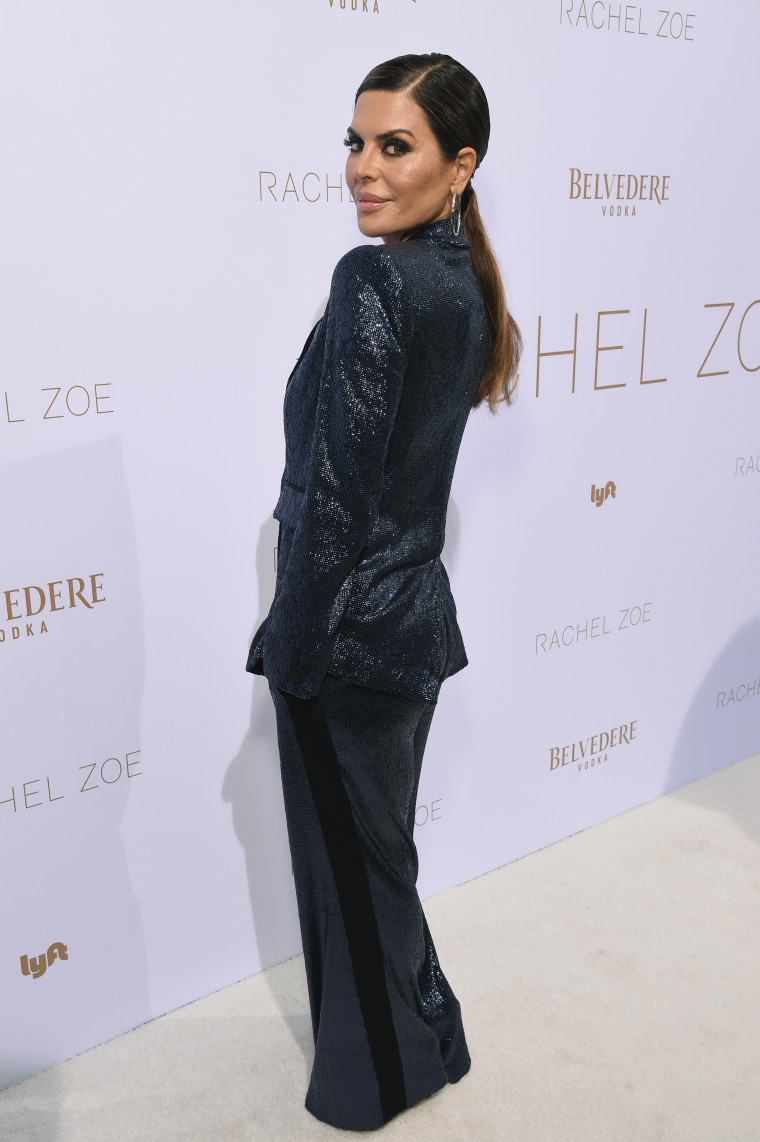 Rinna's fans will just have to wait and see if the star ever really does become a blonde, but at least she knows most of them would approve — the response on Instagram was overwhelmingly positive!
See some of Rinna's former hairstyles:
Tres tousled
The former soap opera star took things way back with this Instagram flashback to her days as Billie Reed on "Days of Our Lives."
Lovely lob
If Rinna ever goes back to a lob, one thing's for sure: She'd look great!
Bangin' beauty
For her first Playboy cover, the actress (who was seven months pregnant at the time) rocked bangs and a bob.
Sleek and stylish
The sexy, messy pompadour look works for the reality star.
Signature Lisa
Her hair looks fab, but her arm candy looks even sweeter.
Pretty pixie
Rinna isn't afraid to flirt with daring 'dos like pixie cuts.
Hot highlights
These blonde highlights might just be the closest to blonde Rinna gets.