Lila Grace Moss was already a Vogue cover model at 13 and is continuing to follow in the footsteps of her supermodel mom. For her first official ad campaign, the now 14-year-old has been named a face of U.K. beauty chain Braid Bar.
Moss shows off some fun and funky braids in the ad alongside another celebrity offspring, Stella Jones, daughter of The Clash's Mick Jones. The braces-wearing teen models colorful and edgy weaves of purple, blue and black in a hairstyle that's available on the salon's summer menu. It's appropriately called "The Lila."
RELATED: Kate Moss and 13-year-old daughter stun in new Vogue cover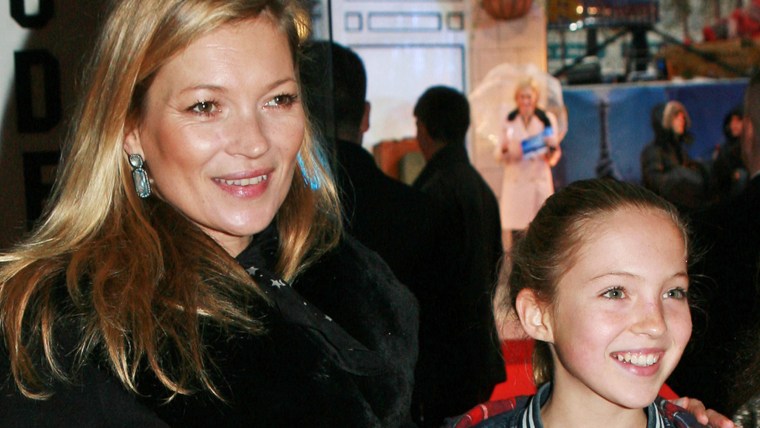 Her mother, Kate Moss, 43, was discovered at age 14 herself, so it's safe to say she knows a thing or two about being a young model. Perhaps that's why she's resisted having her daughter in the public eye for so long.
Besides the Vogue Italia cover with her mom and the very rare red carpet appearance at the "Paddington" movie premiere in 2014, Moss has kept a pretty private profile until now.
But it seems like the model life could be in Moss's future. She's already signed by a modeling agency, but we suspect she'll be in good hands; it's The Kate Moss Agency after all.
RELATED: Cindy Crawford and daughter, Kaia Gerber, grace the cover of Vogue Paris
It seems like Moss is enjoying the perks of having a supermodel mom, but in 2015, she admitted in a chat with Ask.fm that she found her mom to be embarrassing and annoying. Spoken like a true teenager!
RELATED: Look familiar? 7 celebrity kids who are taking over the runway